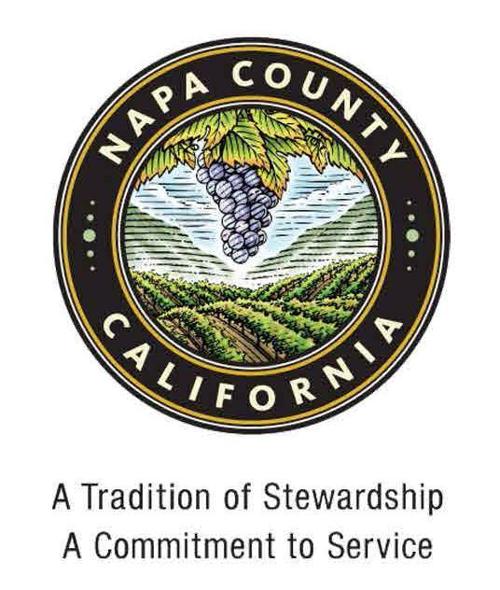 Napa County will work with the owners of 54 properties – mostly wineries –who took up its offer of a grace period to make sure they are complying with county rules.
These wineries might entertain too many visitors, have too many employees or make too much wine. They can continue with business-as-usual while trying to legalize their situations, unless a violation poses a health and safety threat.
They met the March 29 deadline to escape immediate penalties. If the county discovers violators in the unincorporated county outside of cities now, it will require them to comply with their permits for at least a year before allowing them to seek changes.
Nineteen of the 54 applicants asked the county for clarifications called status determinations on what their permits allow. The rest are asking the county to approve what is happening on their properties, with no guarantee of success.
One thing seems certain – the county Planning Commission in coming months will be ruling on a wave of applications from wineries that want to legalize their production, visitation and employee numbers.
Sharon Crull owns The Terraces winery, which had its use permit approved in 1988 under a previous owner. She is among those who have asked the county to clarify the terms of an older permit, given the layers of county winery rules passed over subsequent years.
Crull told the county Board of Supervisors during public comments at its April 9 meeting that ramifications will be huge if the county interprets older use permits in a way that triggers major, expensive modifications.
"It will simply not be economically sustainable for the small family farmers and winemakers to continue," Crull said. "You have the ability to create policy to stop these unintended consequences from happening."
Crull didn't give examples. But Supervisor Diane Dillon later said some owners are worried about such scenarios as too many employees triggering county requirements to widen a road or make other costly improvements.
"People want to come into compliance, but there was so much uncertainty about what that process looks like," Dillon said. "I think that's something we need to address, is that uncertainty."
Crull wants the county to create new permit-processing methods that could help these small, family-owned wineries.
"It's critical you act as soon as possible," Crull said. "The impact of failure to act will be immediate. There will be wineries for sale by the end of this year. People will lose their jobs."
St. Helena Mayor Geoff Ellsworth told supervisors he favors taking a few months to explore the matter and find a solution. If independent wineries want community support, he added, they in turn should be willing to help protect community water supplies and the environment.
The county's code compliance push applies to all property owners in the unincorporated areas. Non-winery owners that applied to make changes prior to the March 29 deadline are the Napa Valley Wine Train for station and stops, Verge Land Ventures LLC, Rapp Equestrian Center and Arco Boat and RV Storage.
The county's next step is dealing with the 54 applications.
Processing time will vary depending on the project, Planning, Building and Environmental Services Director David Morrison said. Status determinations are required to be processed within 120 days. Simple use permit applications may be done in six to eight months. More complicated use permit applications could take 18 months.
"We know what our workload is," county Board of Supervisors chairman Ryan Gregory said. "Our Planning, Building and Environmental Services is crafting a strategy to get through all of those."
Gregory on Thursday wasn't yet ready to pass judgment on the county's code compliance effort, saying it is too early. Morrison will update the Board of Supervisors at a future meeting, he said.
Get local news delivered to your inbox!
Subscribe to our Daily Headlines newsletter.