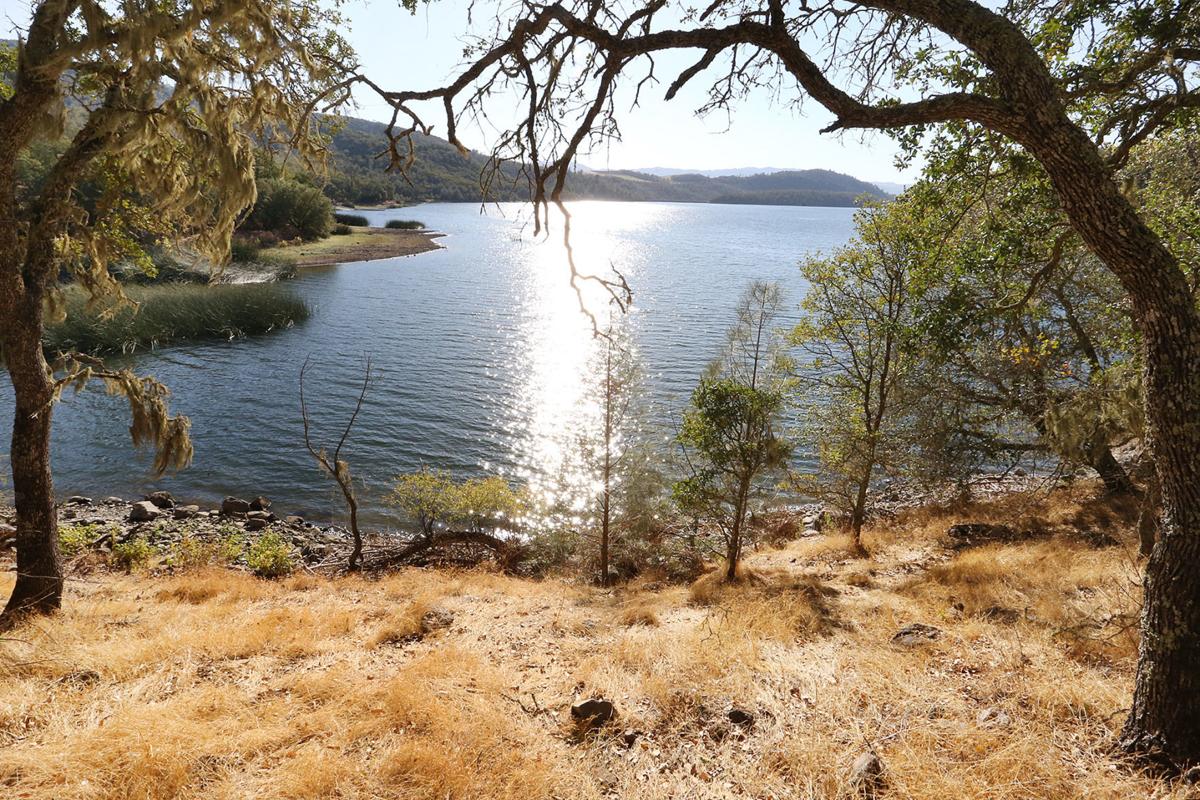 The American West – California included – may be in one of the most severe droughts in the region's history.
In fact, this drought is so severe that it may constitute a "megadrought," according to a new study from a group of scientists published last month in the acclaimed journal Science. The last time the region recorded rainfall at as low a level as it has in the 18-year stretch between 2000 and 2018 was the 1500s, researchers say; before that, it was 800 C.E.
Researchers used models and "new 1,200-year tree ring reconstructions" to track historical levels of rainfall. Projections have long pointed toward climate change impacting drought in the future, according to Benjamin Cook, a climate scientist with NASA's Goddard Institute for Space Studies in New York City who contributed to the study, but researchers began to wonder if the changes implied by those projections might have already begun manifesting in the West.
"Over the last 20 years, most of the West has been in a major drought," he said, pointing to California, which has undergone "several waves" of drought (the most recent having ended in 2016) and the four corners region of Arizona, Utah, Colorado and New Mexico. Napa County is in what has been termed a 'moderate' drought.
Water has "always been a big deal" in the country's Western states, Cook said. That's complicated distribution and sharing of water resources in parts of California.
"This doesn't necessarily mean a new problem for the West – it just means water is going to be an even bigger issue than it has been in the past."
Past droughts have proven disastrous not just for the environment, but for the economy and for agriculture. Nine million acres of farmland in California are irrigated, according to the Public Policy Institute of California; that represents nearly 80% of all water used state-wide, including by homes and businesses.
That means agriculture could find itself particularly vulnerable to conditions prompted by an extremely severe drought, according to Jay Lund, director of the Center for Watershed Scientists at the University of California, Davis.
"When we modeled this megadrought assuming it would hit state-wide, we had about a 50% reduction in agricultural water use, and probably a 25 to 30% agricultural profit," Lund said. Lower-value crops, like corn, cotton, and wheat, would likely have to be at least partially removed from production, he said, noting that higher-value crops – like wine grapes – might be shielded, in some sense, from that kind of curbing.
There is no way to formally define a megadrought, according to Cook. The term is typically used to refer to the kind of historic droughts that researchers know to have taken place during the Middle Ages.
Academically, Cook said, knowing whether or not the West is in an official "megadrought" might sound interesting, but it almost doesn't matter – the region is already "in a long drought having an impact," he said.
"We've had wet years here and there, but if you look back you can see the 20 to 30 year drought period (we've been in)," he said. "One thing we do know is that natural variability is going to happen on a drier and drier baseline (because of climate change), which makes it easier to go into drought and harder to come out of it."
There are steps farmers and producers can do to try and adapt to drier conditions in their respective regions, according to Cook.
"If you're a farmer, you might switch to varieties of your crop that are less intensive," he said. "In the case of wine grapes, you could try to exploit the microclimate on your land to move your vineyards into regions that are more sheltered from intense droughts in the future."
The study does not declare the official onset of a megadrought – it would be impossible to say for sure at this point, according to Lund. It may take another decade before researchers can retroactively know if California is in a drought of that significance.
But if this is a megadrought, he said, it will have a generational impact, and normal drought-mitigation methods relied upon by farmers and producers will not bridge the gap between supply and demand.
"We got through the last drought with the help of service water – pulling extra water out of the ground," Lund said. "But if you get into a real megadrought, that (extra) water will be gone for 90% of the time that lasts."