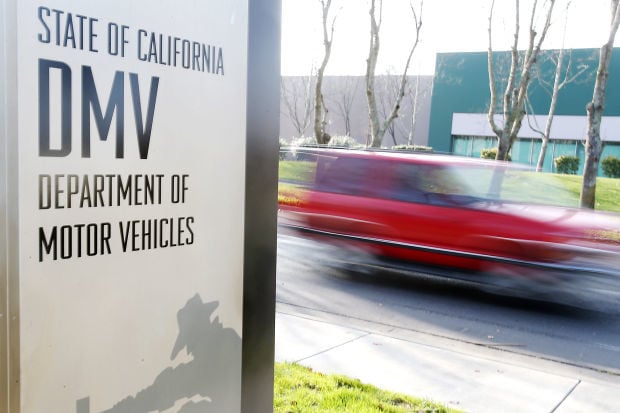 The Department of Motor Vehicles is reopening dozens more offices this week, allowing California drivers to book appointments at 71 of the sites it shut two months ago because of the coronavirus outbreak.
The locations range from Sacramento's office on Broadway to San Bernardino, and were selected by location, size, service capacity and other factors.
The Napa DMV office is not yet open, but offices in Fairfield and Santa Rosa are.
The DMV had shut its 170 field offices indefinitely in late March, responding to fears among customers and state workers that the coronavirus would spread in the public buildings.
The department shifted much of its work to online "virtual field office," enabling drivers to carry out transactions that previously required an office visit. It reopened 25 sites earlier this month.
The reopening is far from business-as-usual.
DMV workers at these offices will have access to a swath of protective gear. Physical distancing will be a must.
And instead of waiting in cramped, long lines, customers can sit outside and receive a text message when they are ready to enter. Wait times could be longer than usual, too, the department said in a news release.
The offices are open for appointments and for certain transactions that can only be done in-person, like reinstating suspended driver licenses and applying for a no-fee identification card.
The department is not offering behind-the-wheel driving tests. Those exams remain suspended.
"Californians who do not have an urgent need to go to a DMV field office should delay their visit," a press release states.
The DMV has taken steps to limit the need for an in-person trip to their offices since the outbreak began, like waiving certain late fees and extending driver license permits that are set to expire soon.
The rest of the DMV's field offices will open in phases in the coming weeks, the release states.
Distributed by Tribune Content Agency, LLC.
Get local news delivered to your inbox!
Subscribe to our Daily Headlines newsletter.