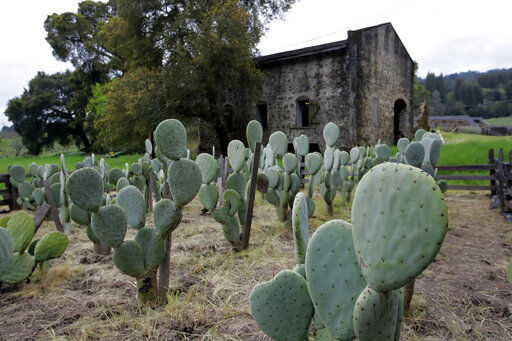 Officials with the California Department of Parks and Recreation have increased access to public parking in some locations, but restrictions and guidelines remain in place to mitigate the spread of the coronavirus.
On Friday, 27 of the state's 280 parks opened access for visitors traveling by vehicle, while 36 remain fully closed, according to Gloria Sandoval, State Parks' director of public affairs. The additional 207 parks are open with limited or no parking.
The news on the state's parks came days before the announcement that two national parks in California are planning to reopen.
Park and beach closures have included parking lots, restrooms and high-use indoor facilities such as museums and visitor centers. The State Parks website states that should overcrowding inhibit physical distancing, visitors may be asked to leave.
"Just because the stay-at-home order may be modified, it does not mean things are going back to normal," Sandoval said in an email received by The Sacramento Bee. "It is critical that Californians continue to stay close to home, practice physical distancing, avoid congregating with others outside their immediate household and abide to the new visitor guidelines State Parks has implemented across the state park system to mitigate the spread of COVID-19."
Sandoval added that the reopening of public outdoor spaces will be made with "little advanced notice" and that "visitors should expect a different state park experience than they are used to."
Visitor guidelines suggest that the public bike or walk to parks near their home, while focusing on active rather than passive recreation. Due to the closure of many restrooms, guidelines also suggest carrying soap or sanitizer, but the use of barbecues, umbrellas, shade tents, coolers and chairs has been prohibited at many locations.
The department was unable to say how many citations have been issued at parks.
"Though the State Park Peace Officers and allied law enforcement entities have the authority to issue citations, the expectation is that the public will adhere to the advice of the public health officials, visitor guidelines and closures." Sandoval wrote. "State Parks will continue to monitor visitation and physical distancing across the state park system and if unsafe conditions develop, park units may close again."
Sutter's Fort State Historic Park remains closed to vehicular access, while the Folsom Lake State Recreational Area has been opened to vehicles at Folsom Point, Negro Bar and Nimbus Flat. Day-use facilities, restrooms and boat-launching facilities have also been opened.
Location of parks with increased parking:
Butte County
Lake Oroville State Recreational Area
El Dorado County
Ed Z'berg Sugar Pine Point State Park
Folsom Lake State Recreational Area (also in Sac and Placer county)
Lake Valley State Recreational Area
Washoe Meadows State Park
Kern County
Nevada County
Donner Memorial State Park
Orange County
Placer County
Auburn State Recreational Area
Kings Beach State Recreational Area
Riverside County
Lake Perris State Recreational Area
San Benito County
Hollister Hills State Vehicular Recreational Area
Santa Cruz County
Henry Cowell Redwoods State Park
The Forest of Nisene Marks State Park
Shasta County
McArthur-Burney Falls Memorial State Park
Sonoma County
Armstrong Redwoods State Natural Reserve
Austin Creek State Recreational Area
Jack London State Historical Park
Sugarloaf Ridge State Park
Trione-Annadel State Park
Tuolumne County
Columbia State Historical Park
Distributed by Tribune Content Agency, LLC.
Concerned about COVID-19?
Sign up now to get the most recent coronavirus headlines and other important local and national news sent to your email inbox daily.