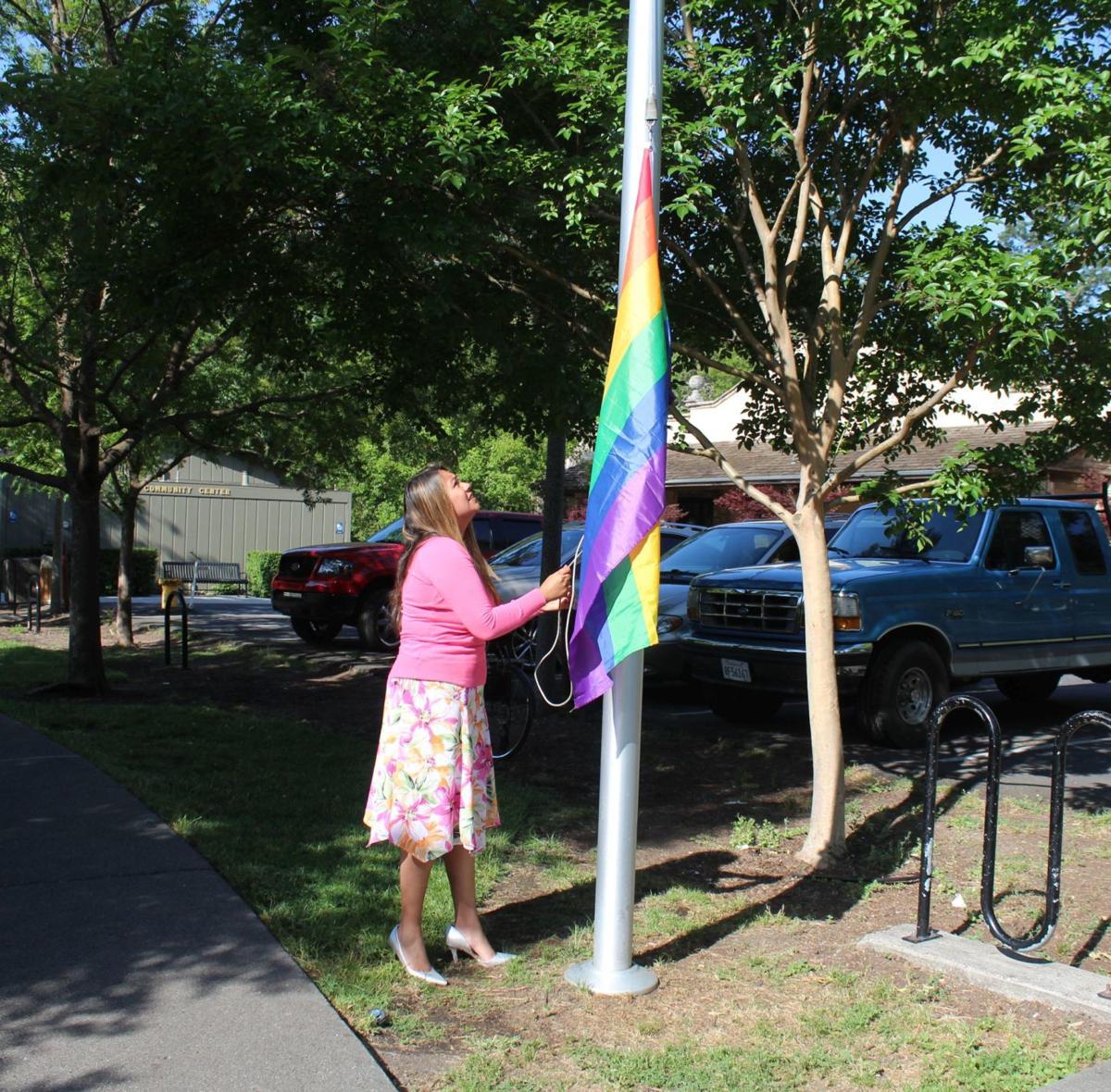 The City of Calistoga will again this year show its support for the LGBT community by flying the Rainbow Flag from June 15 – 18, and the Transgender Flag from June 18 – 22. In support of requests from LGBTQ Connection Napa & Sonoma Counties, the City Council also proclaimed June as Pride Month, at a May 19 meeting.
"Especially with people stuck at home, and the extra stress right now, this symbol means something more than ever to the community," said Ian Stanley, program director for LGBTQ Connections Napa & Sonoma Counties, via Zoom at the meeting.
Historically, Calistoga was the first city in the county to fly the Rainbow flag. In 2014, the Council established a policy on flying governmental and non-governmental flags on City property, which allows the Mayor to request the display of non-governmental flags on the City's ceremonial flagpole in conjunction with proclamations by the City Council. This year, as in previous years, Mayor Chris Canning made just such a request.
The city council in Napa earlier this month also voted unanimously to commemorate June as Pride Month, and will raise the rainbow flag to declare Napa's official and public support of the LGBTQ community.
Pride Month originated from the Stonewall Uprising in New York City in June 1969, when a police raid on a gay bar ultimately resulted in fiery riots and violence between law enforcement, residents and patrons.
June has since been the time of year when LGBTQ individuals celebrate their identity in the form of global Pride parades and demonstrations, both identifying the strides that have come in their fight for equal rights and calling out the areas where governments and societies continue to fall short.
The rainbow-striped flag has symbolized the LGBTQ-rights movement since 1978, when artist and activist Gilbert Baker created the eight-color banner (it's now been reduced to six) as a show of solidarity for the San Francisco gay community, a vanguard in nationwide efforts to secure equality. It was first flown during the city's Gay Pride Parade that year.
Carly Graf contributed to this story.
Get local news delivered to your inbox!
Subscribe to our Daily Headlines newsletter.