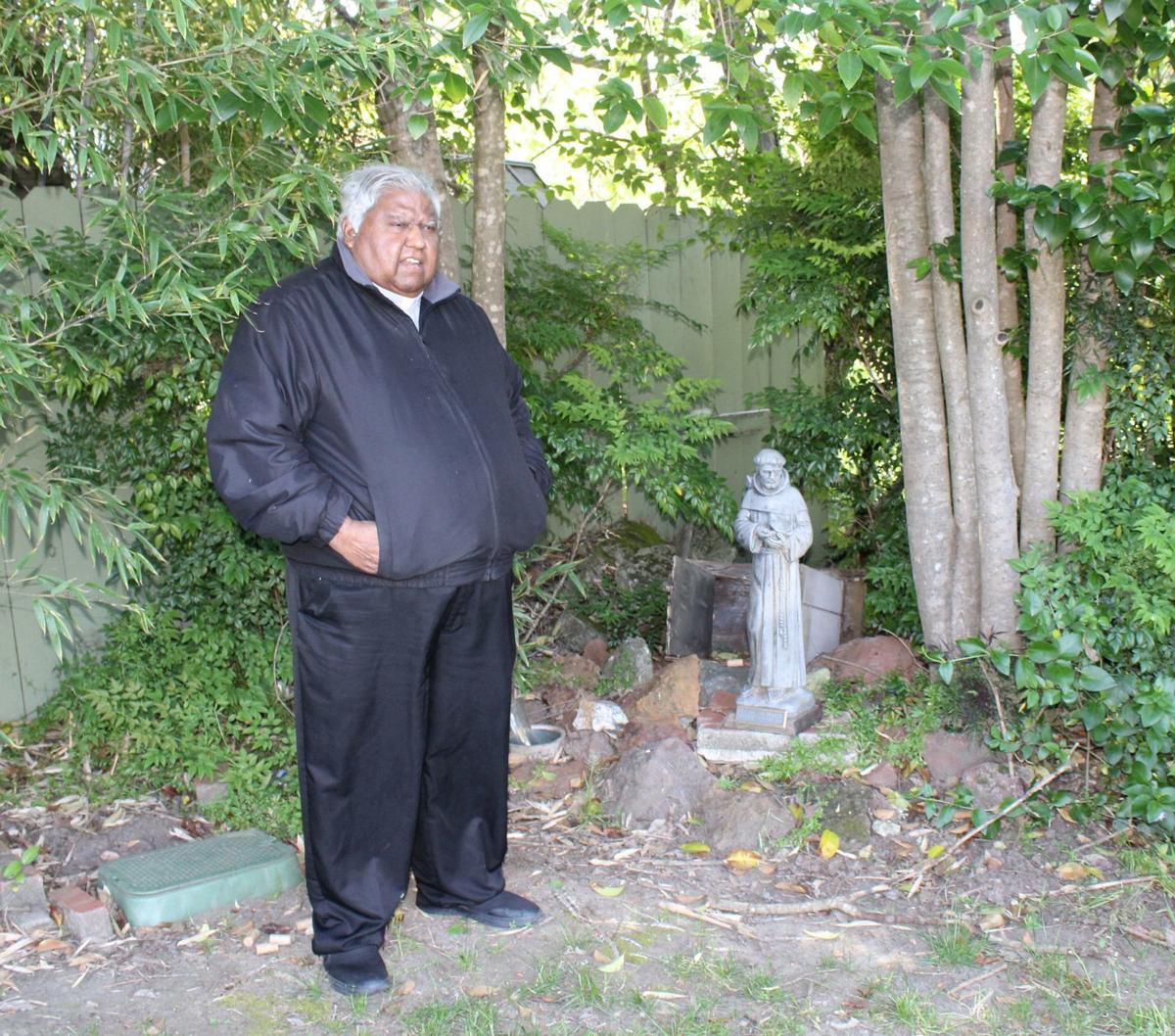 CALISTOGA — For Father Angelito Peries, a pastor at Our Lady of Perpetual Help in Calistoga, the Easter Sunday bombings in Sri Lanka that killed more than 350 people, and injured 500 more were personal.
Peries is a native of Sri Lanka, and he still has family there.
"This particular bombing touches me because I have preached in St. Anthony's (one of the Christian churches bombed) many times," he said.
That bombing took place in Colombo, a city about the size of Santa Rosa. Peries has relatives there, some of whom live very near St. Anthony's. While all are safe, Peries has been receiving emails from his brother and cousin, updating him on the situation as local news becomes available.
On Tuesday, he received an email from his cousin that families he knows could be among the dead or hospitalized.
"Our hospitals are not that huge and great, so it does take time to treat the patients," he said.
While there is much angst over the loss of life, and the time it will take to identify bodies due to the carnage of the bombings, Peries says he also feels for people who are affected psychologically.
"They are upset, they're in shock. I share their feeling. On the one hand I was relieved my immediate family (was safe). My heart goes out to everyone. And tourists, who were just there enjoying the island," he said.
Located off the southern tip of India, Sri Lanka is a tropical island that attracts visitors with its natural beauty. It has also been the backdrop for many feature films including "The Blue Lagoon" starring Brooke Shields, "Elephant Walk" starring Elizabeth Taylor, and "The Bridge on the River Kwai" starring Alec Guinness.
But the island has also known its share of strife. It has been scarred by a long and bitter civil war arising out of ethnic tensions between the majority Sinhalese and the Tamil minority that lasted from 1976 to 2009.
"It's unfortunate, but that devastating war killed a lot of minorities," said Peries, who is a Tamil. "The government fought the Tamils, but a lot of innocent people got caught in the crossfire."
In all, 82,000 Tamils were killed, he said. "The government just bombed them off."
Peries said on Tuesday there might be an ISIS connection to the bombings, and ISIS indeed claimed responsibility later that day.
"In my opinion, all the religions in Sri Lanka are supposed to espouse peace, not violence," Peries said. "Especially Buddhism, which is the main religion there. It's a very peaceful place. When I was growing up there, in terms of religion, we got along."
The news of the bombings comes on top of the recent devastating fire that burned much of Notre Dame Cathedral in Paris, France, where the pastor also has relatives.
Peries also cited other examples of tragedies where innocent people were killed while praying, such as the shooting at the New Zealand mosque in March, and the synagogue shooting in Minnesota in 2018.
"What is this world coming to? There is a lot of evil, but then you are supposed to remain hopeful," Peries said.
So what can we do, living so far away from these tragedies, and perhaps feeling helpless and hopeless?
"The family and myself, we are kind of helpless in that situation. So that would be the feeling that I have. But my faith, and also the faith of all people here in Calistoga (congregation), faith tells us evil is not the last word. Evil doesn't even have a last say, because there is always hope," he said.
Peries also points to the outpouring of help during the devastating wildfires of 2017.
"Individual people do care. A lot of my parishioners, people in the shelter, were asking me a fundamental question, 'Doesn't God intervene directly?''' he said. "It may not be like we expected, like in the time of Exodus, or great moments with Moses. I said 'He could, but how did we get healed here in Calistoga? It was the Red Cross and the volunteers, and people of good spirit.' That's how we're going to heal this world. And not to give in to violence at all."