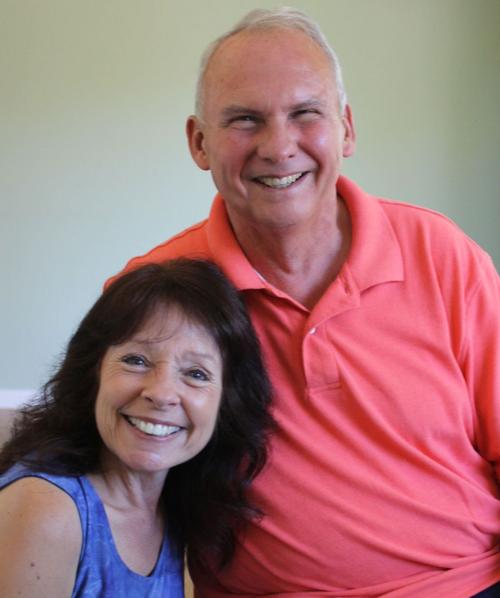 CALISTOGA — Long-time Calistoga residents Kelland and Tina Ingram are developing a curriculum to teach parents how to have more harmonious families.
Although the Ingrams' company is called Kid Shapers, their curriculum is focused on changing the behavior of adults. "In my seminars, I say I'm not here to change the child, I'm here to change you," Tina said in an interview. "The child will change, so I don't spend a lot of time changing the child. They will change as your attitude and the way you deal with them changes. It just happens."
They teach discipline techniques that are not threatening or punitive, she said. Instead, they work "with the child to understand that there's consequences for behaviors and actions."
The Ingrams, 33-year Calistoga residents, left town earlier this month for San Clemente where they will spend the next 12 to 18 months further developing their healthy family curriculum as a commercial product.
When they're finished, their kits will contain teaching manuals and children's books and be ready for distribution to schools or families.
Ever since they arrived in Calistoga, the Ingrams have been a part of Highlands Christian Fellowship — Kelland as an elder and teaching pastor and Tina as preschool director.
During her 28 years as the preschool director, Tina developed techniques that were published in an international magazine. She said a woman from Romania read the article and asked Tina if she could come to Calistoga and see the curriculum in action.
"So, she came to Calistoga, listened to one of the techniques that we were doing at the school, took notes and asked if she could take it back to Romania and implement in all the schools there," Tina said.
"I began to develop seminars and I started to see some of those techniques were really successful."
One of those seminars was in San Clemente. The room was filled with teenagers and parents "because they were looking for solutions with their teens," Tina said. She outlined her curriculum and broke the crowd into groups so they could discuss issues, rules and what to do if those rules aren't followed.
On June 25, the congregation threw a going-away party for Kelland and Tina.
"It's hard to leave but it just feels right to take the next step," Tina said. "We've had lots of tears and a lot of kind words said to us about the impact we've made, but I don't really think it was us. I think we were just being used by God."
Kelland added that living in Calistoga has been good, although there is sadness in leaving. "I believe this is where God wanted us to go, but now He has put us in a place where we are able to work with Kid Shapers and make it way faster than what we've been doing since '08 and not really gotten it done. It's a little painful to leave; it's been hard, but I know that it's right."