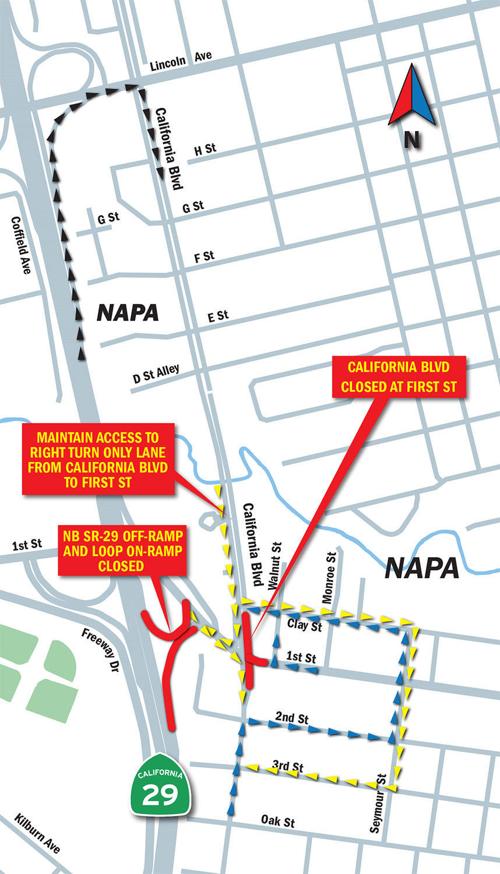 The specific date will depend on how the construction is progressing, city officials said Friday.
These new closures will last through the end of November to accommodate construction of one of three roundabouts planned for west of downtown Napa.
You have free articles remaining.
Motorists wanting to get off the freeway for downtown or west Napa will be detoured north to the off-ramps at Lincoln Avenue. Those who want to go to downtown will be directed to return south on California Boulevard and follow the signs to Second Street.
The loop northbound on-ramp for eastbound vehicles coming from Browns Valley and Westwood areas on First will also be closed for two months. Motorists most likely will want to cross the freeway to Second Street, then follow the signs north to the freeway entrance at Lincoln, city officials said. 
Other closures, including California Boulevard through traffic at First Street, are already in effect.
Motorists are encouraged to use alternative routes and allow more time to get to their destinations, Caltrans said in a news release. Delays are expected in the construction area and drivers should exercise caution.