Efforts to combat the new coronavirus are having a trickle-down impact on organizations that provide services to pets.
The Napa County Animal Shelter, for example, has canceled orientations, adoptions and volunteer work.
"We are still fully staffed. We are providing the services that we can do by telephone appointments only. Overall, though, if it can wait, stay at home," said Erika Gamez, shelter manager. 
"We haven't seen surrenders (owners surrendering pets) for economic reasons yet. Hopefully it doesn't come to that. Right now, the hope is that people who have been told to stay home have more time for their pets," said Gamez.
A person who wants to drop off a stray animal should call the shelter first. A shelter staff member will then ask them to wait in the car, take information from them over the phone, bring paperwork to them in the car to sign, and pick up the animal.
"We're handing people paperwork on clipboards with tongs, with our gloves on. Inside the shelter, we're also practicing social distancing. We're doing the best we can to make sure all of our staff members are safe," said Gamez.
The shelter is currently accepting stray dogs, kittens, and any animals that are injured or in extremely poor health, but is not accepting adult, healthy stray cats.
Gamez said the shelter enacted the new rule about not accepting healthy, adult stray cats because many cats that appear to be strays actually have a home.
"They're not lost. They're usually roaming within a short radius of their home. Cats have a better chance of getting back home if people leave them in place," said Gamez.
She also said the shelter also wants to ensure it has enough room for incoming sick and injured animals. 
The animal shelter is accepting financial donations, but is not accepting in-kind donations of food or supplies unless it puts a specific call out for certain items on its webpage and social media.
Some local animal rescue organizations, including We Care Animal Rescue in St. Helena, have suspended adoptions, volunteer aid, and acceptance of new animals. Others, including Jameson Animal Rescue Ranch, are offering assistance in terms of food donations and temporary foster homes for owners who need to be treated in the hospital. Check the homepage or Facebook page of a rescue organization to learn what is cancelled and how to help.
Melissa Dobar, executive director of We Care Animal Rescue in St. Helena, said We Care is now holding off on adoptions. Individuals interested in adoption can complete a form online, with interviews to be done at a later date. The organization is currently not accepting new animals or having volunteers assist.
"Our primary focus is on the health of our staff. (We want them to be able to) take care of the 150 cats and one dog that call We Care home," said Dobar.
She said the majority of the cats at the We Care shelter and sanctuary are over 10 years old, adding that 14 percent of the total are 14 years old or older.
"We created contingency plans before the shelter-in-place order (took effect) for animals that have chronic illnesses like diabetes and need to take medicine at least once a day. Staff are rotating in abbreviated shifts to ensure coverage, keep (a) healthy distance, and have the flexibility they need during these trying times," said Dobar.
Recreation for dogs and cats at home
It is a good idea to walk dogs on a leash and allow cats outside if that is their normal routine, said David Carroll, veterinarian at Napa West Pet Hospital and Napa River Pet Hospital that remain open in Napa.
"You'll want to control your dog so it doesn't run up to everybody on the street, but dogs need their walks," said Carroll.
He said he has not had any calls about dogs reacting to owners' stress.
"Generally, the most common behavioral issue we deal with is separation anxiety, when dogs and cats get stressed when they are left alone. It is more likely they will be in better spirits when their owners are at home," said Carroll.
He said pet owners should make sure that dogs and cats get enough sleep.
"They usually need about 16 hours of sleep a day. If they don't get that, they can be grumpy, lash out, or even get sick from lack of sleep. With so many members of the family at home, it's a good idea to create a quiet space for a pet to sleep," said Carroll.
He said taking a dog for a walk or giving a dog or cat "alone time" in a bedroom or laundry room works well. He added parents may also want to review the rules of overstimulating pets with too much playtime, petting, or treats.
Pet owners who need to visit a veterinarian should call first to make an appointment. They should send images if requested. 
"Pet owners should stay in the car with their pet and call the front desk. Our staff, who are now wearing protective gear including face masks and gloves, will pick up the pet. Owners can pay over the phone or in their car," said Carroll.
Staff can take orders for essential medicine, pet food, and supplies like flea and tick treatments over the phone, he added. Staff will bring them out to the owner's car.
Dobar said pet owners who are seeing a cat or dog experience stress should not experiment with products to relax them.
"Pet owners should talk to their vet about what treatments are appropriate," said Dobar.
Free pet food
For those in need of pet food, dog and cat food is currently available with food allotments at pantry locations of the Community Action of Napa Valley (CANV) Food Bank program.
--Napa Store House at 1746 Yajome Street in Napa;
--Harvest Freewill Baptist Church at 240 Rio del Mar in American Canyon;
--Angwin Pantry at 1 Angwin Avenue in Angwin;
--St. Helena Community Pantry at 1777 Main Street in St. Helena;
--Calistoga Cares Pantry at the Tubbs Building on the Calistoga Fairgrounds at 1435 North Oak Street;
--Pope Valley Farm Center at 5800 Pope Valley/Chiles Road in Pope Valley;
--Capell Valley Volunteer Fire Department at 1082 Capell Valley Road in Berryessa.
The hours and days for the pantries differ. Interested parties should contact CANV for more information.
"(Due to) the COVID-19 restrictions, we have implemented a 'drive-through' model," said Shirley King, program director of the CANV Food Bank.
Editor's Note: Because of the health implications of the COVID-19 virus, this article is being made available free to subscribers and non-subscribers alike. If you'd like to join us in supporting the mission of local journalism, please visit napavalleyregister.com/members/join/.
Zuzu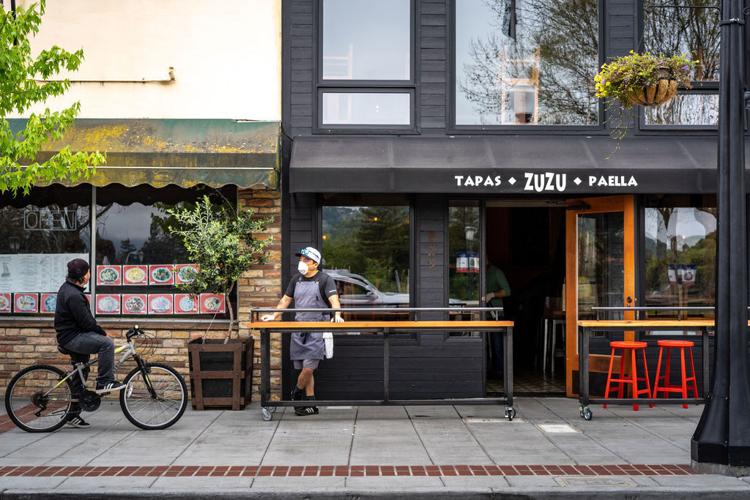 Lovina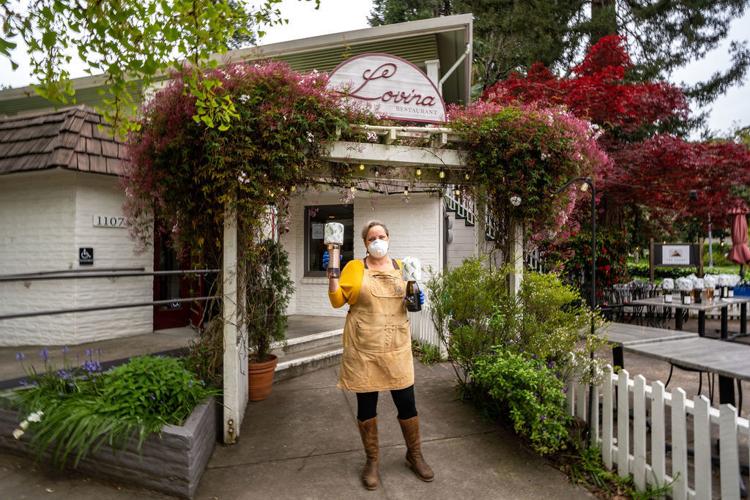 Calistoga Playground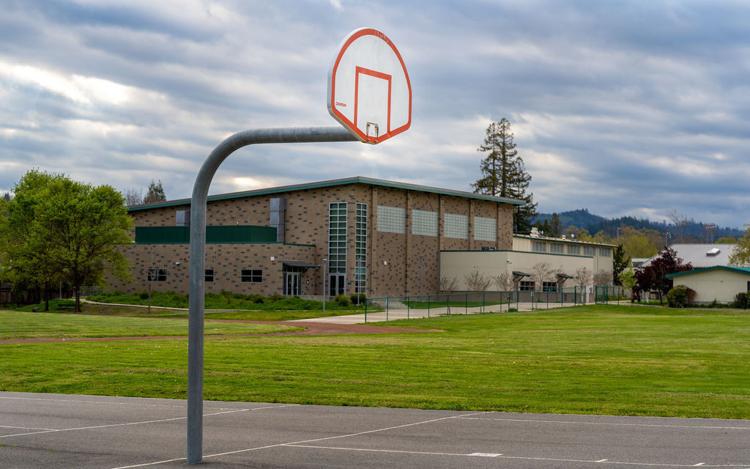 Hydro Grill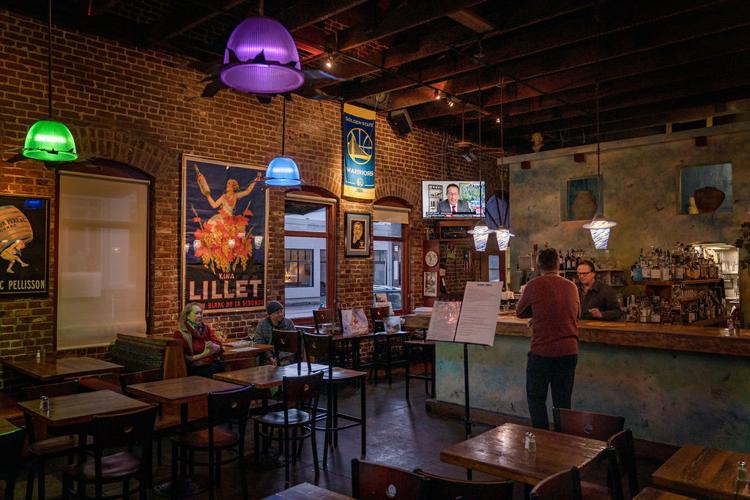 Johnnys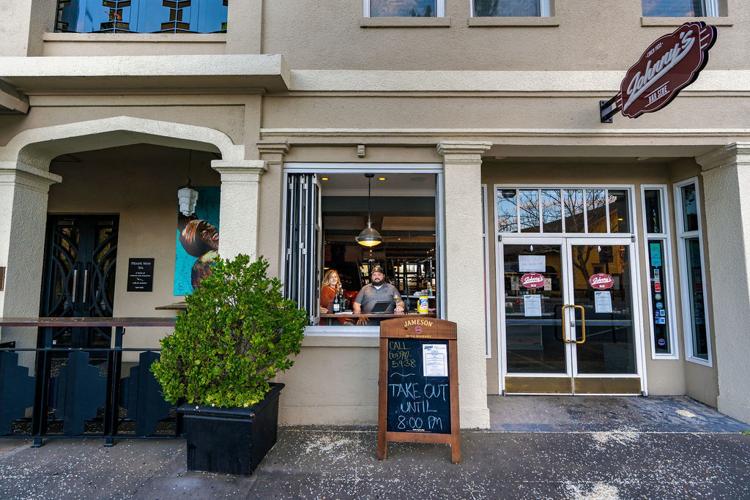 Puerto Valarta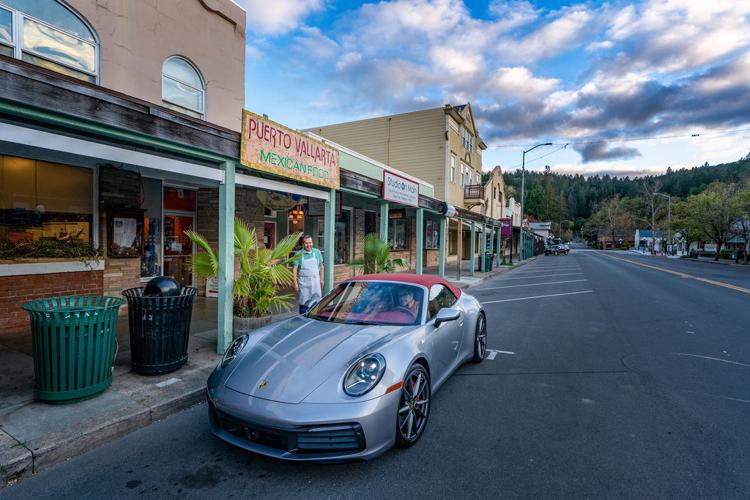 Calistoga Thai Kitchen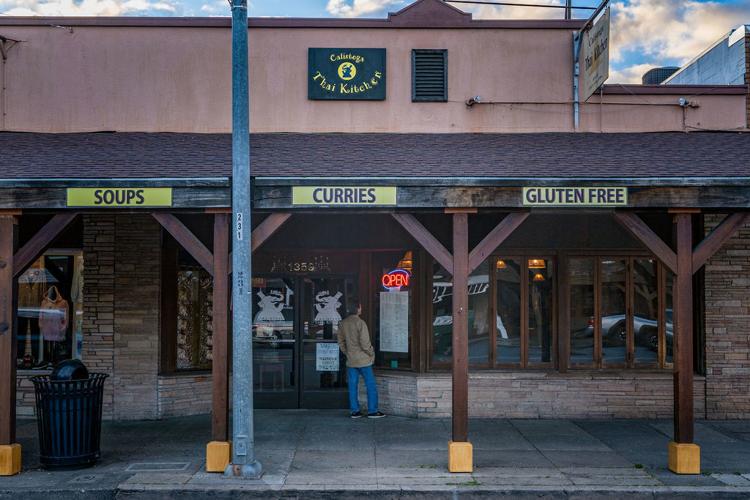 Theorem Vineyard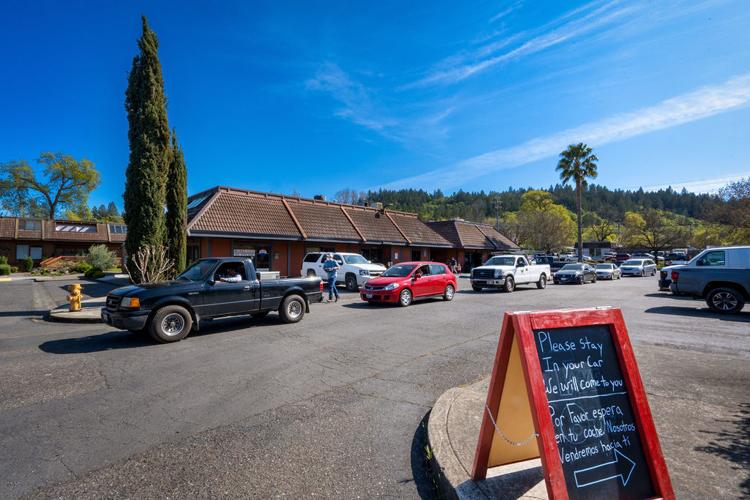 Evangeline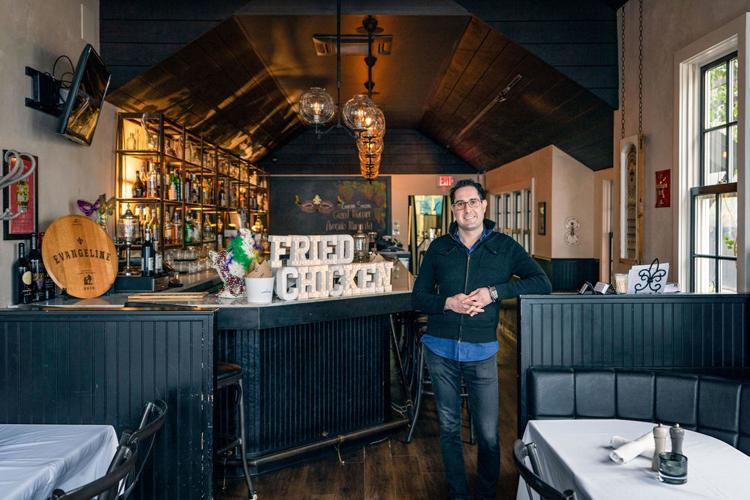 Napa Whole Foods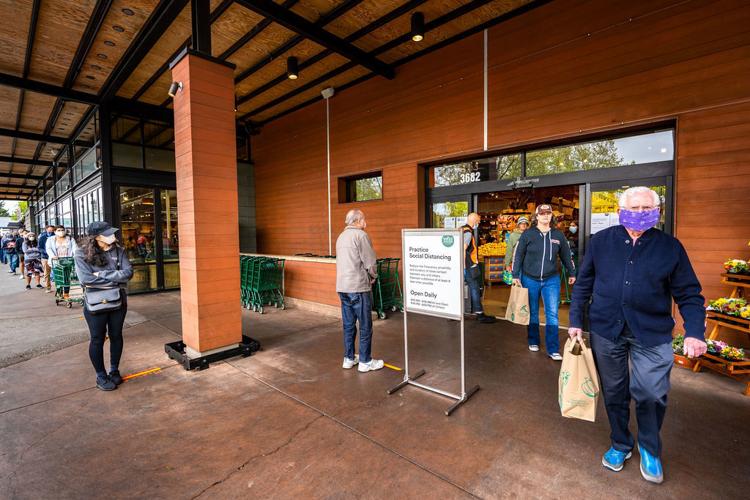 St. Helena Gott's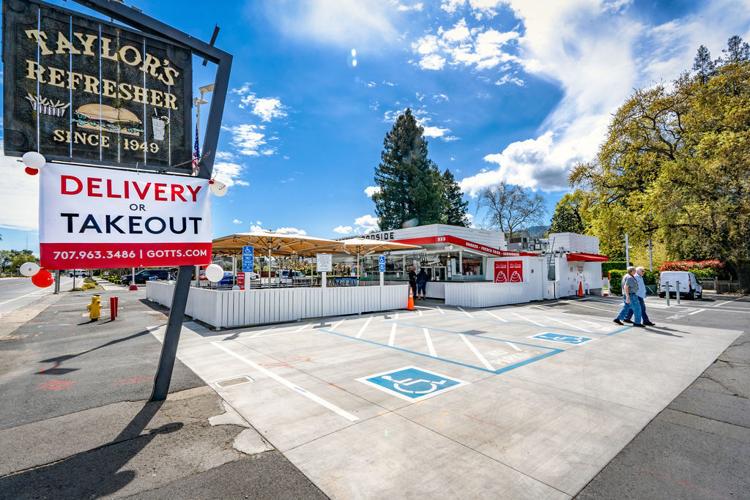 Press in St. Helena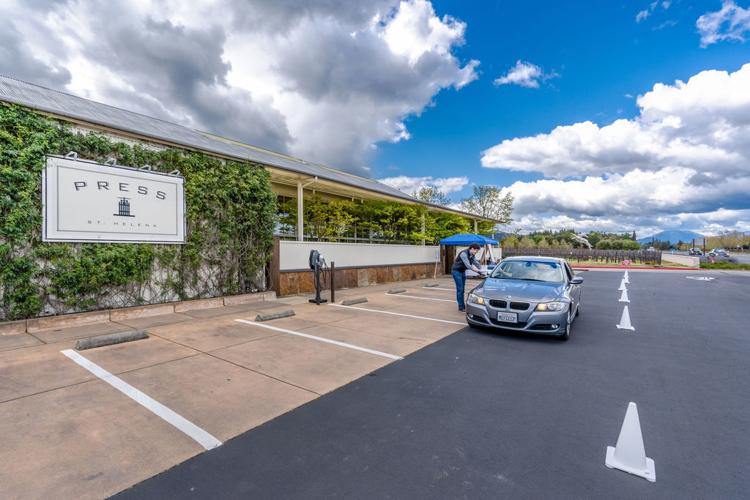 Tra Vigne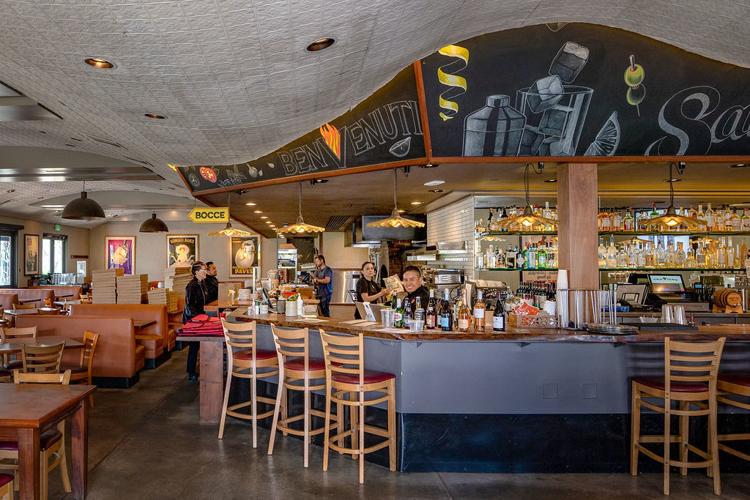 Napa Whole Foods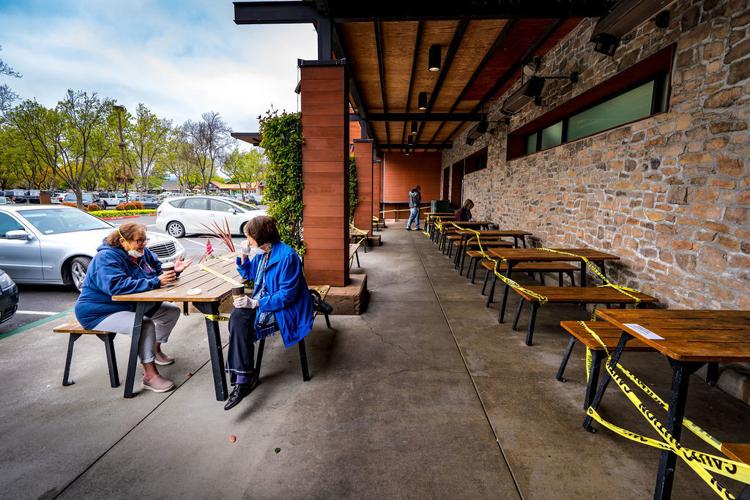 An empty street in Calistoga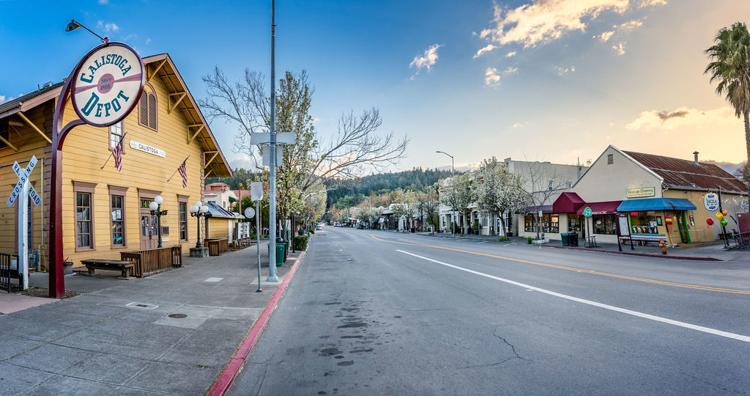 An empty Calistoga street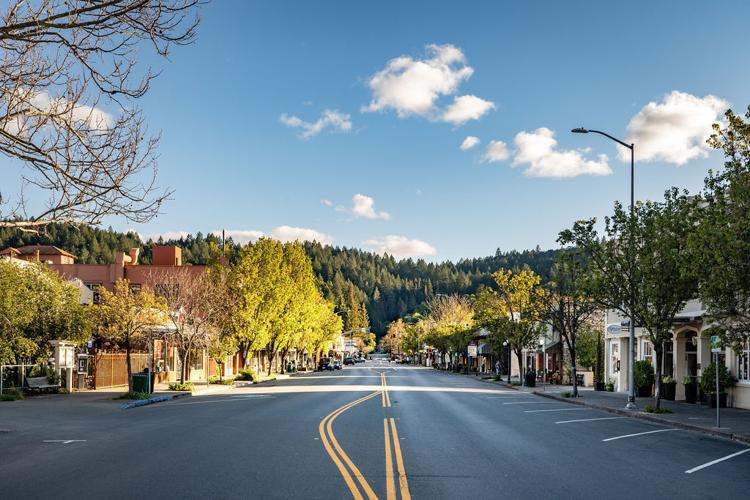 Ace Hardware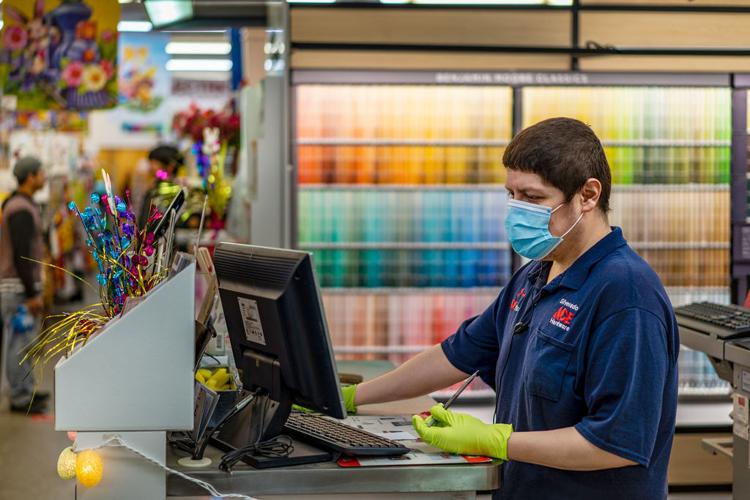 Ace Hardware in Calistoga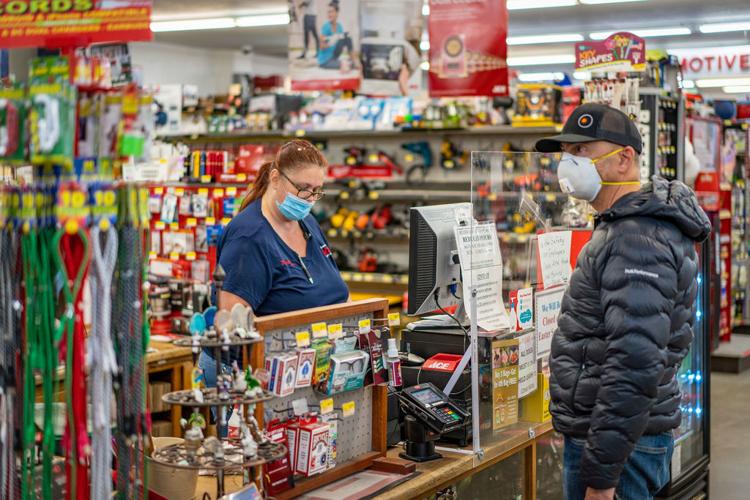 Calistoga CalMart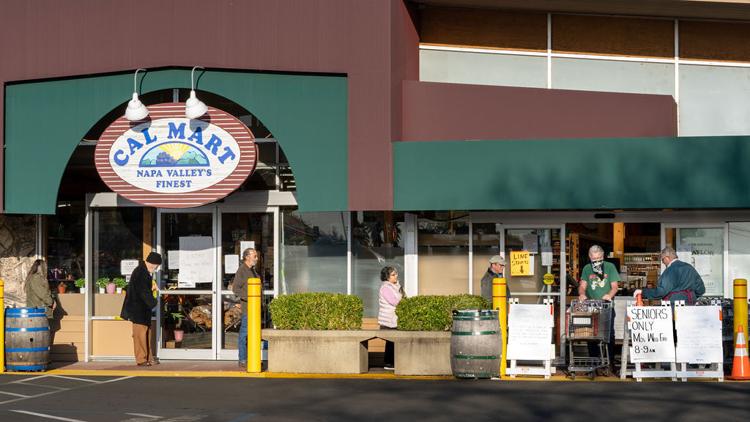 Calistoga Farmers Market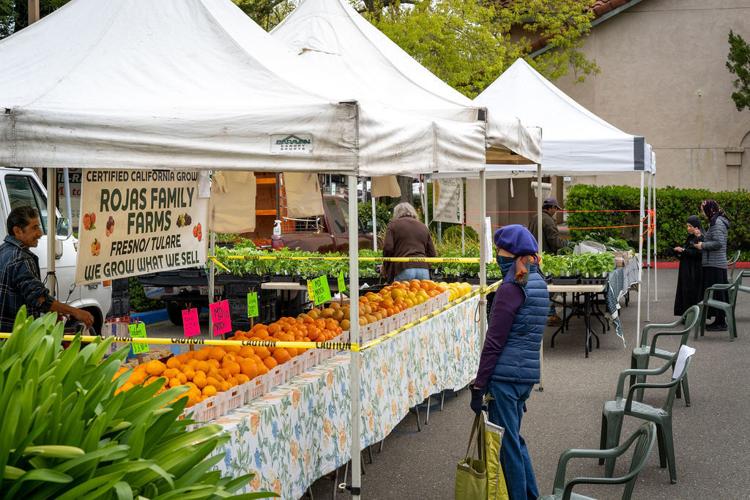 Calistoga Farmers Market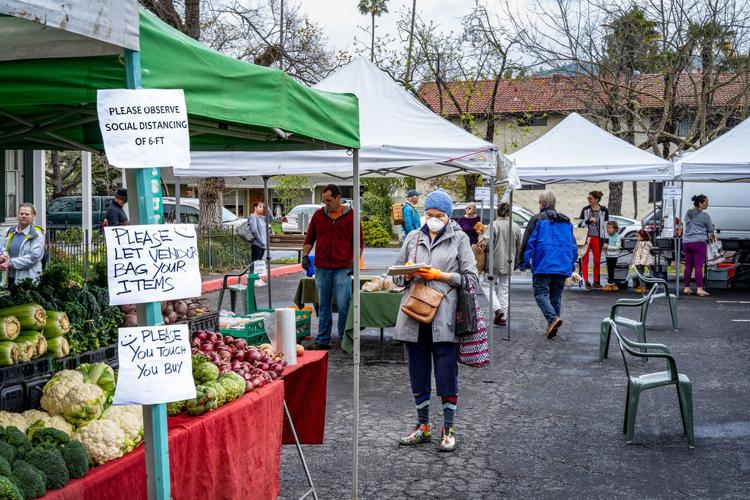 Calistoga Farmers Market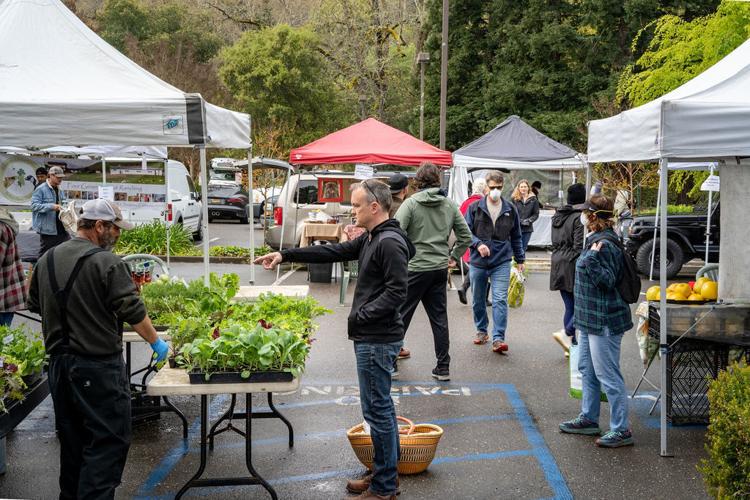 Calistoga Farmers Market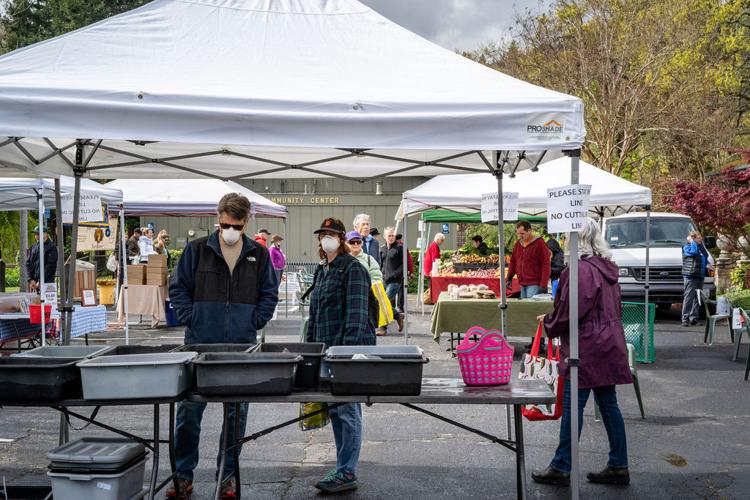 Calistoga Farmers Market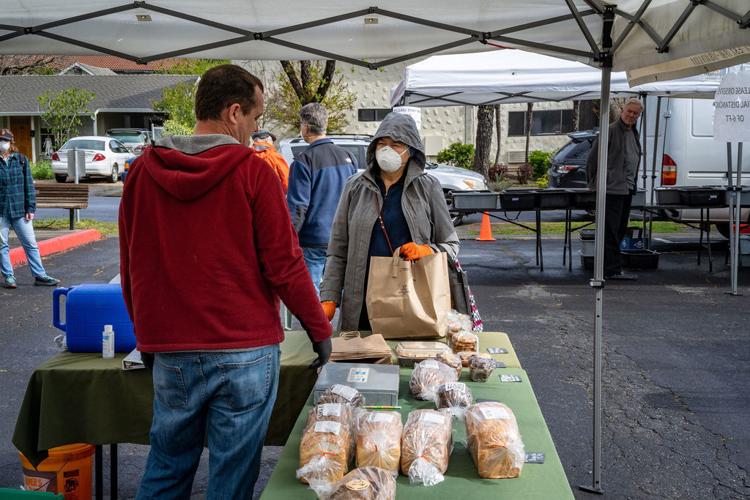 Calistoga Farmers Market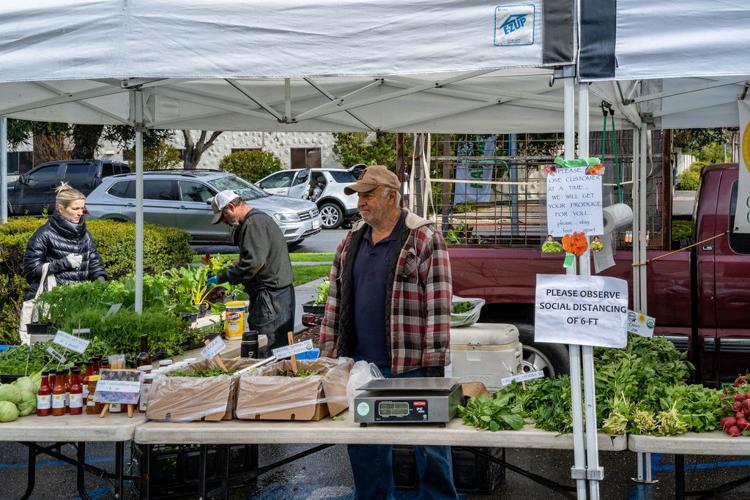 Calistoga Farmers Market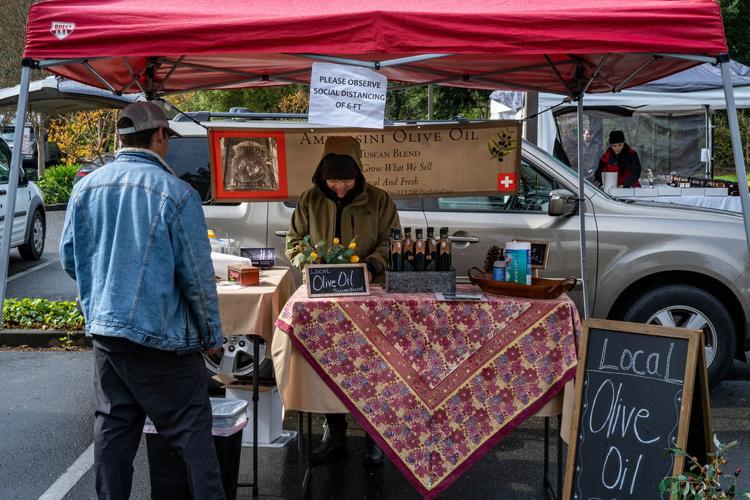 Calistoga Farmers Market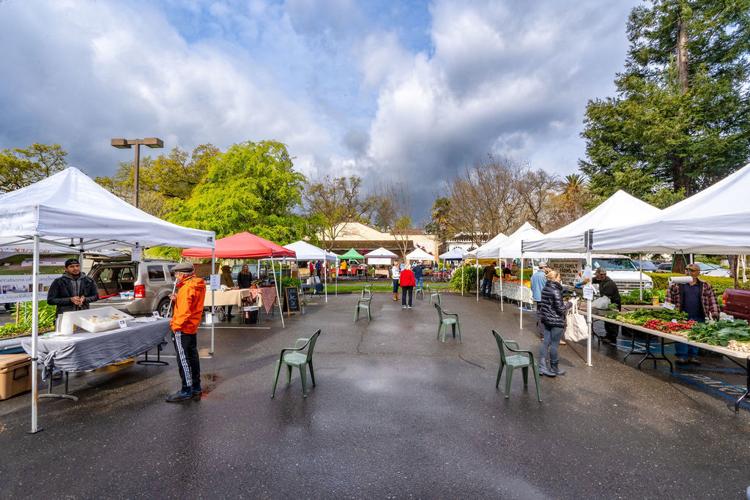 Easter Bunny tours Napa neighborhoods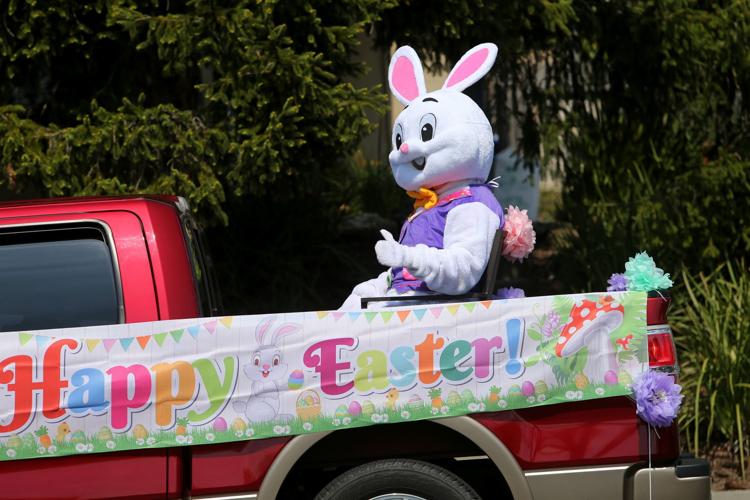 Whole Foods line, April 11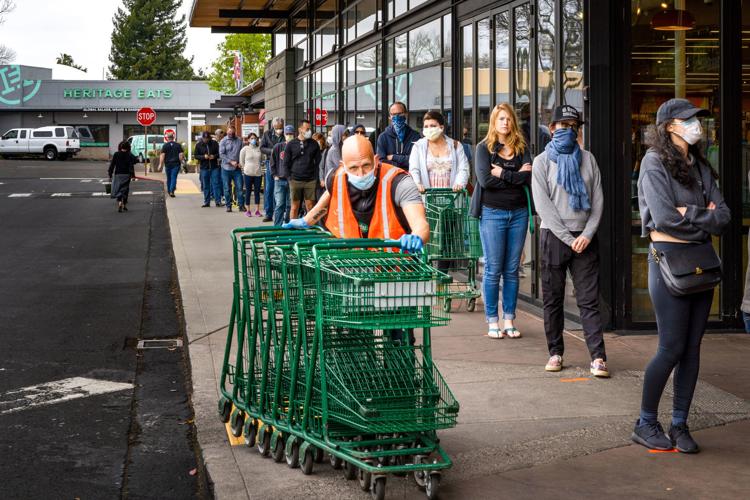 Grab-and-go school lunches in Napa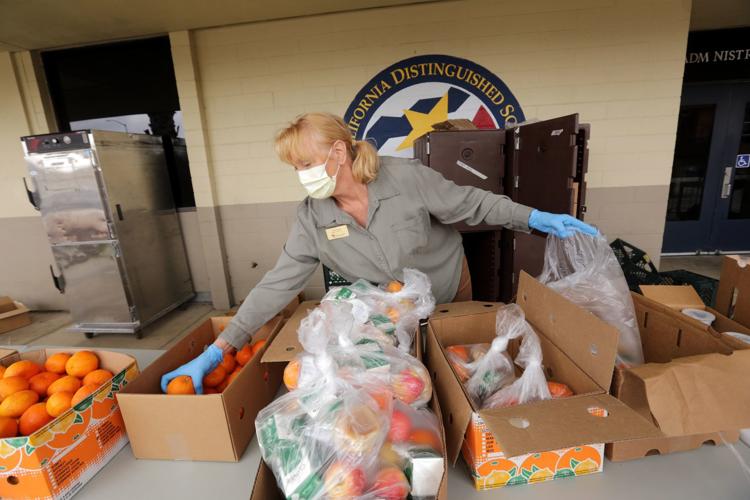 Grab-and-go school lunches in Napa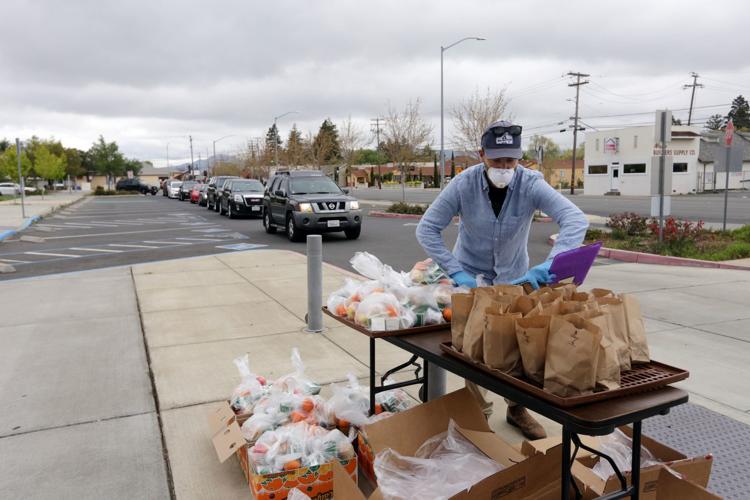 Grab-and-go school lunches in Napa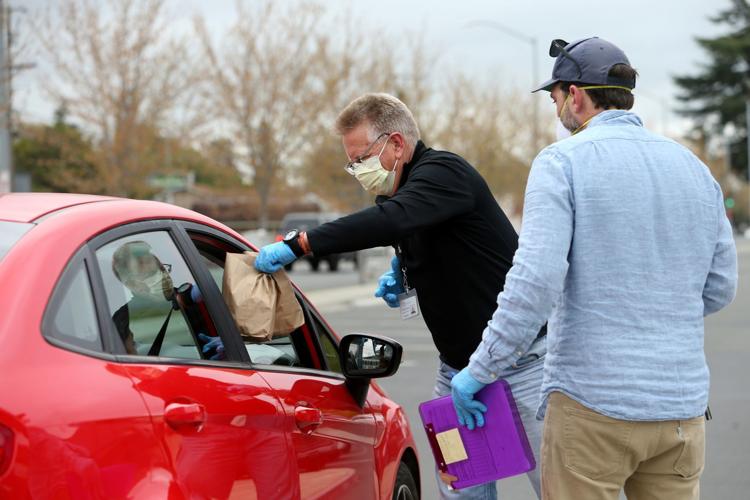 Grab-and-go school lunches in Napa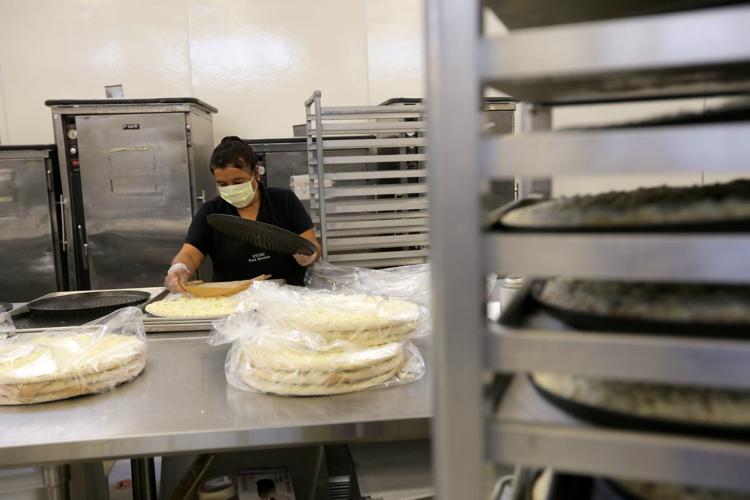 Grab-and-go school lunches in Napa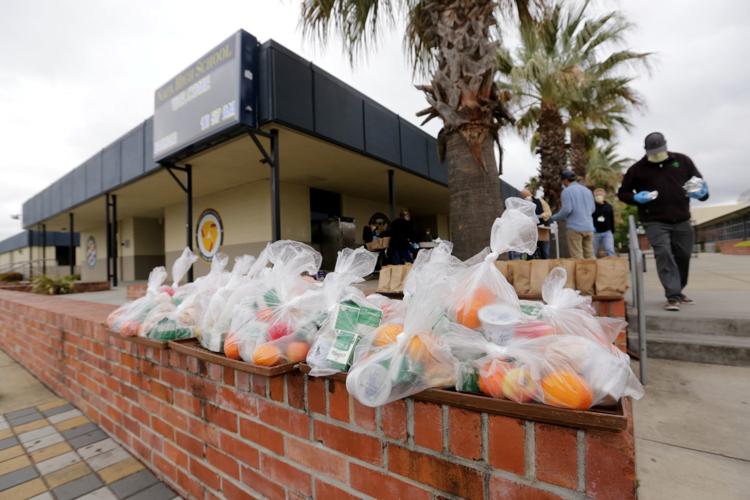 Sign of the times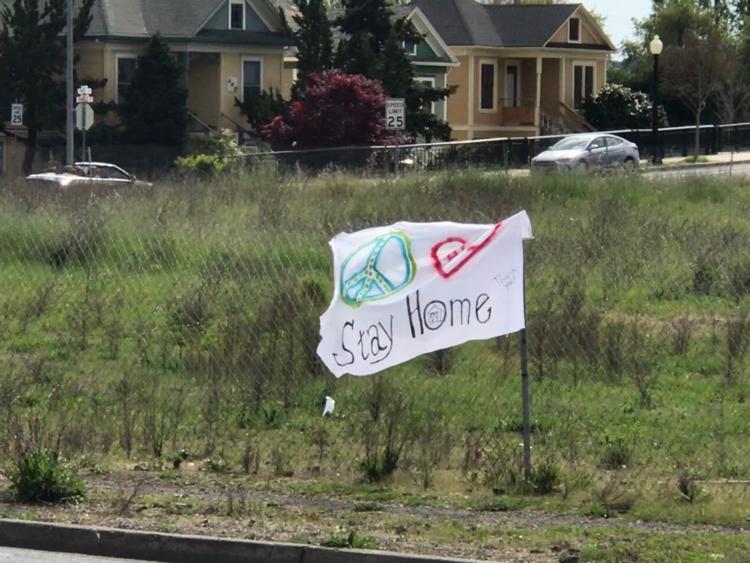 Sign of the times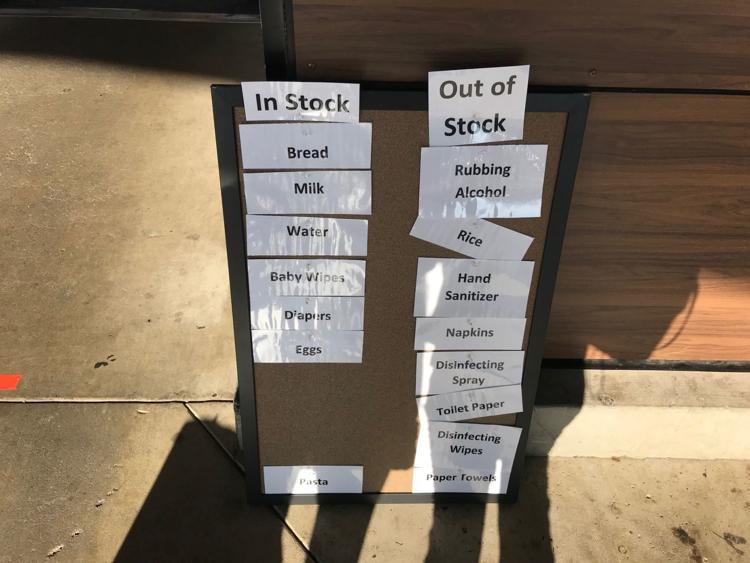 Napa's drive up clinic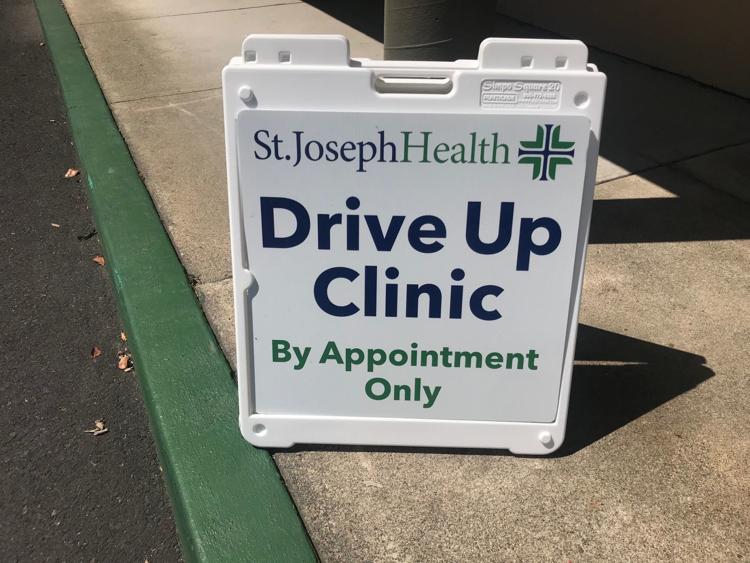 Taking a sample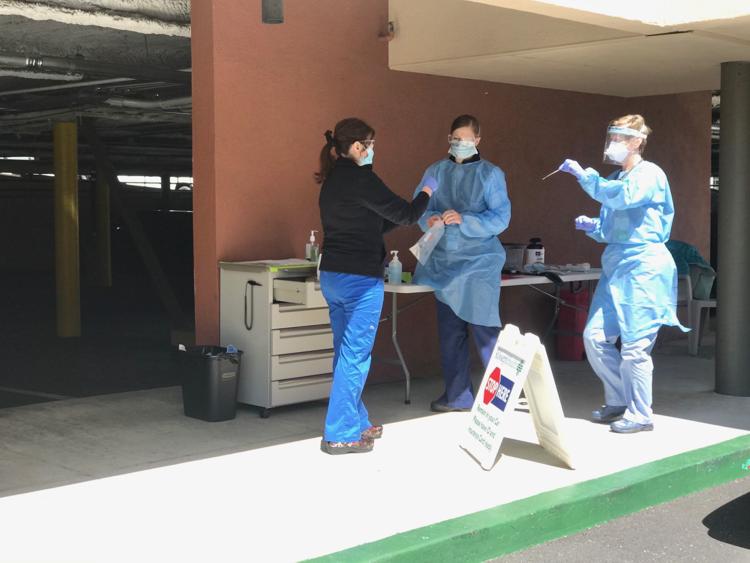 Nicole Landis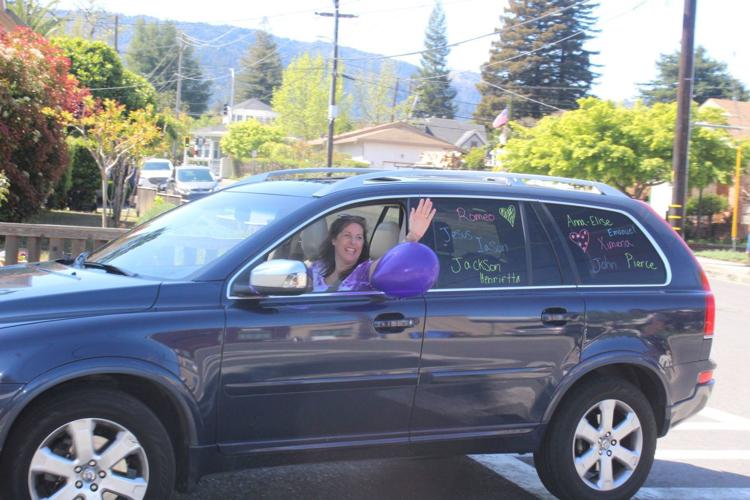 Napa Premium Outlets during the coronavirus epidemic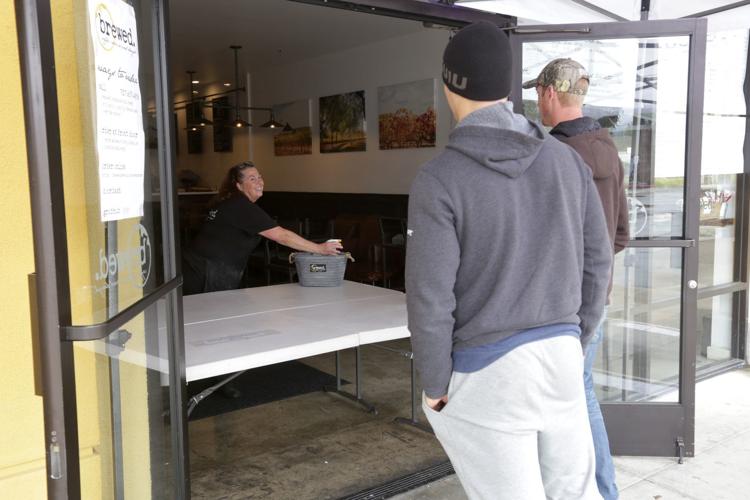 Making face shields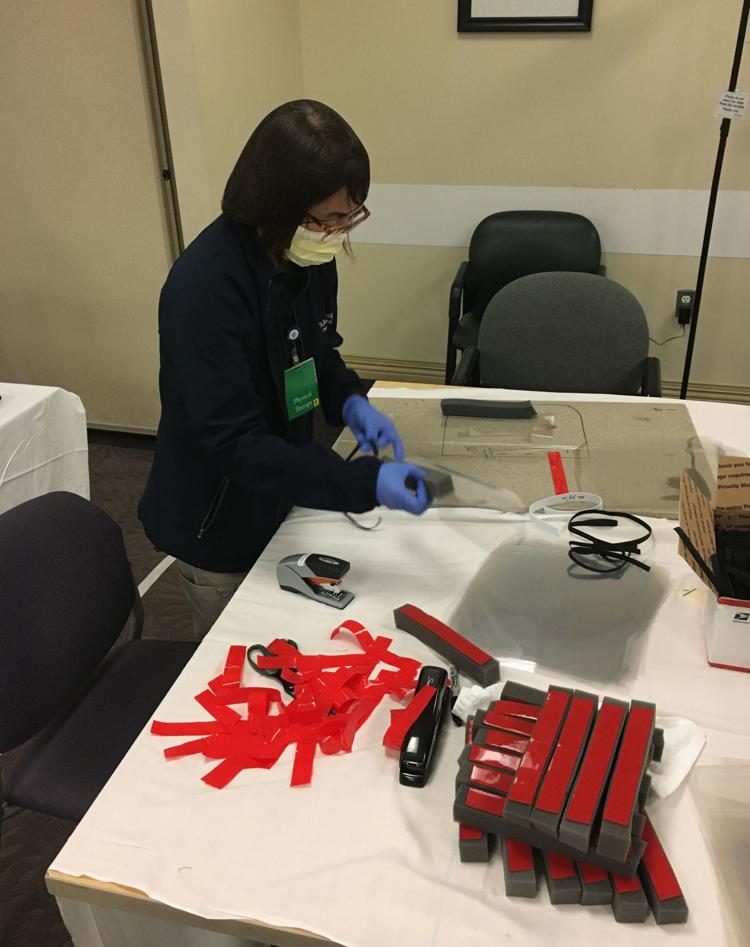 Face shields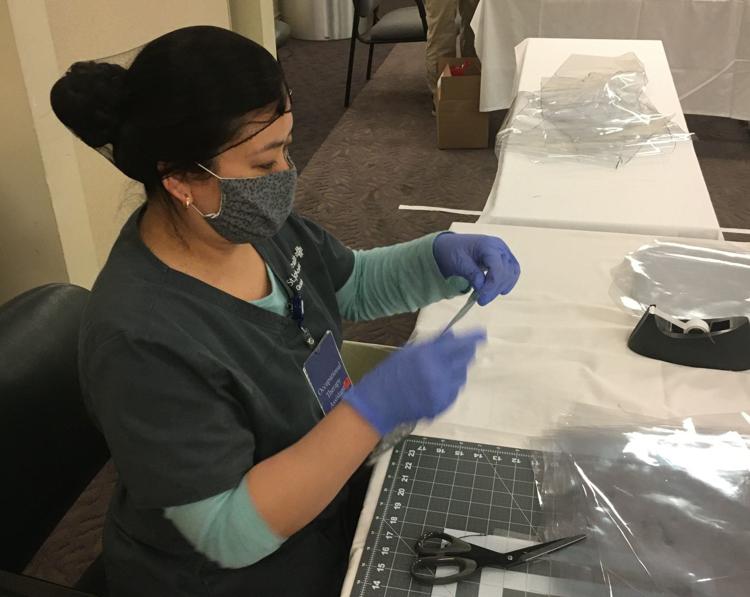 Free Meal Friday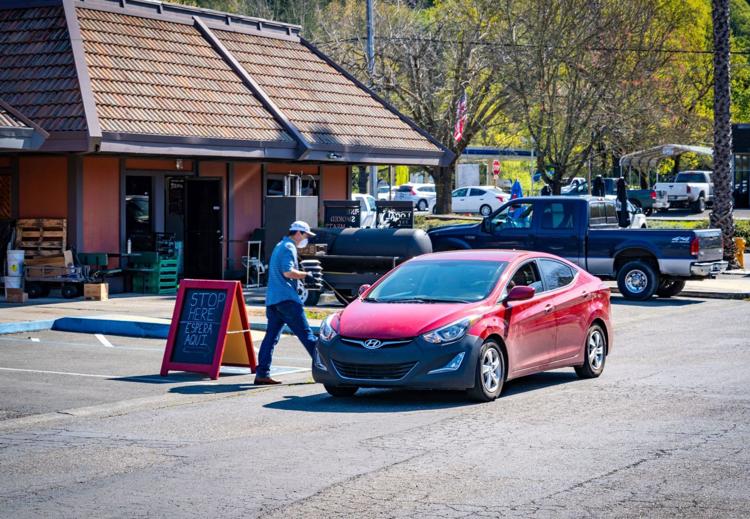 Free Meal Friday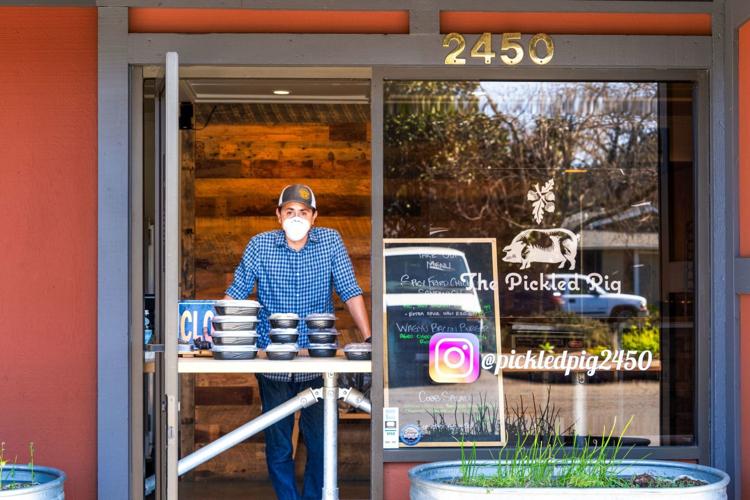 Social distancing signs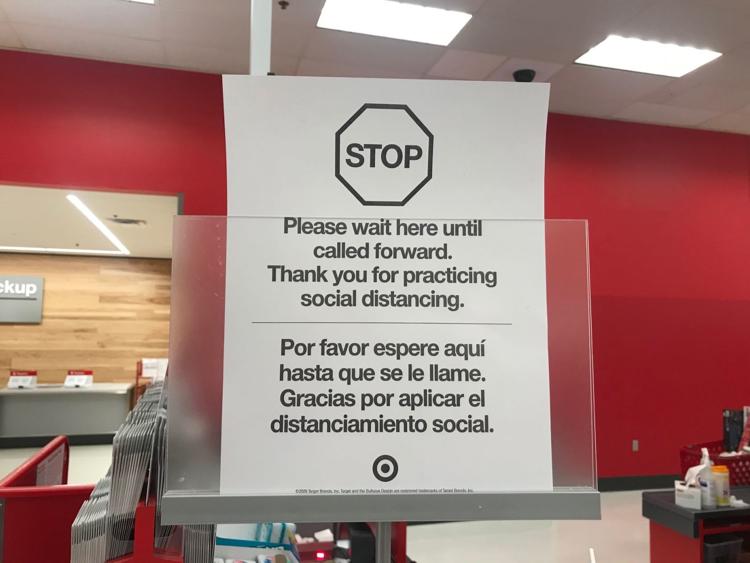 Social distancing signs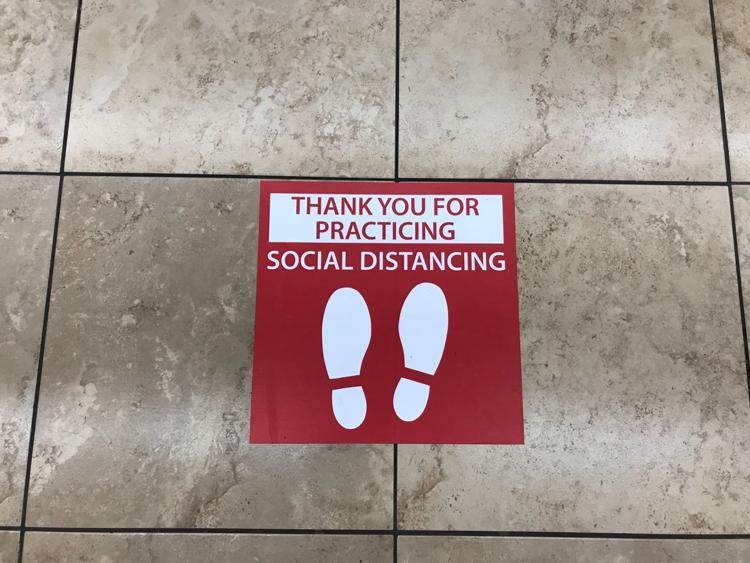 Bread delivery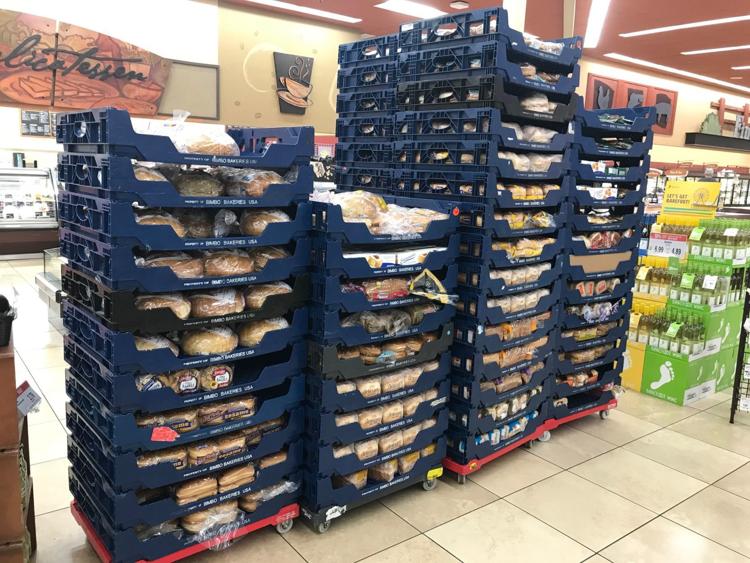 Dr. Manjappa at Queen of the Valley Medical Center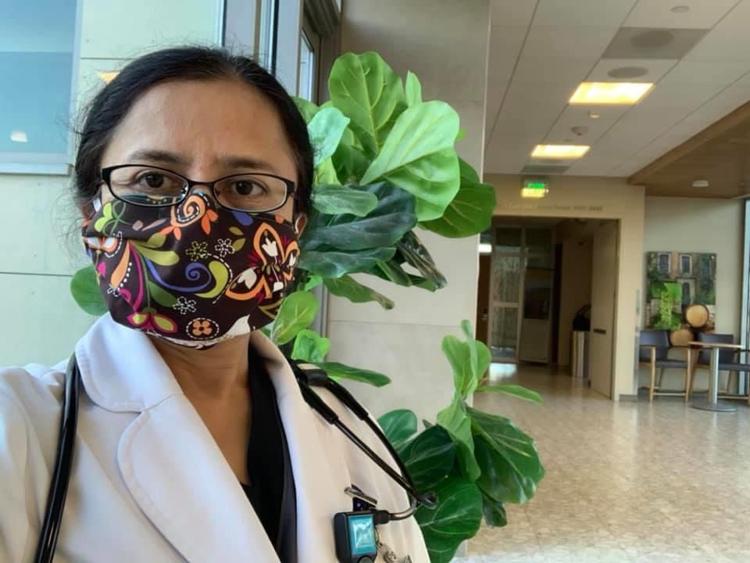 Bear on fence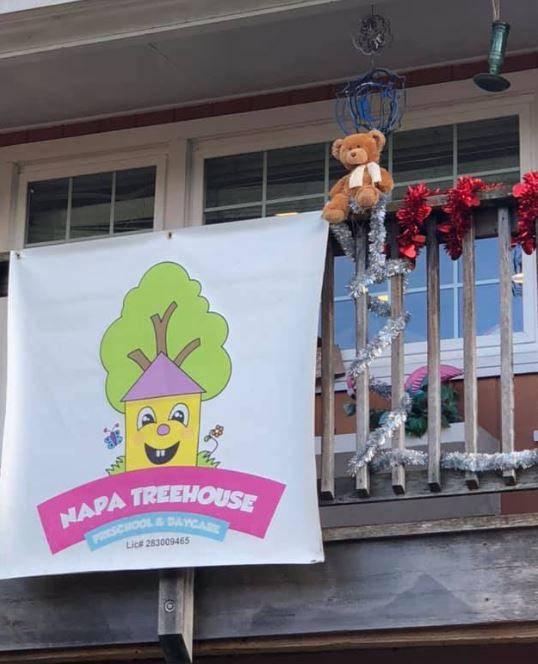 Bear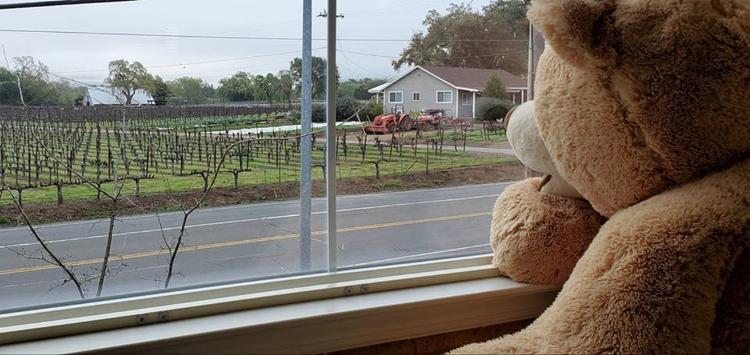 Dr. Adhye and Janice Peters RN
Napa police department employees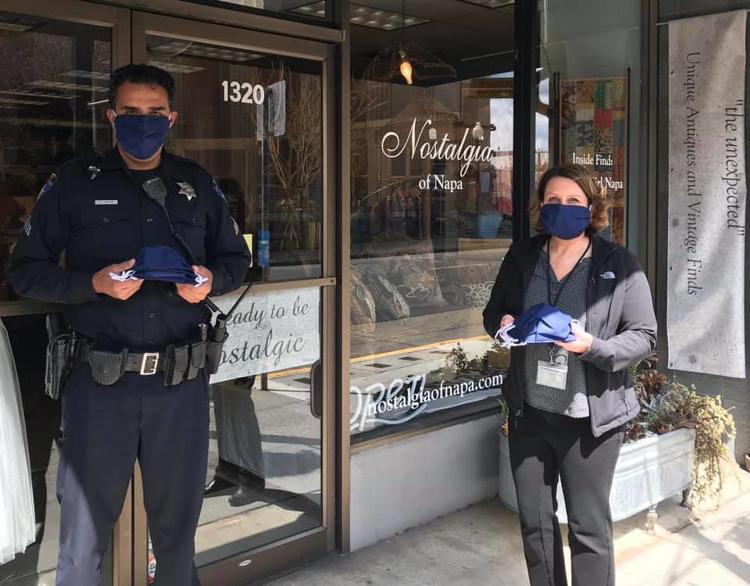 Andrea D. Hoogendoorn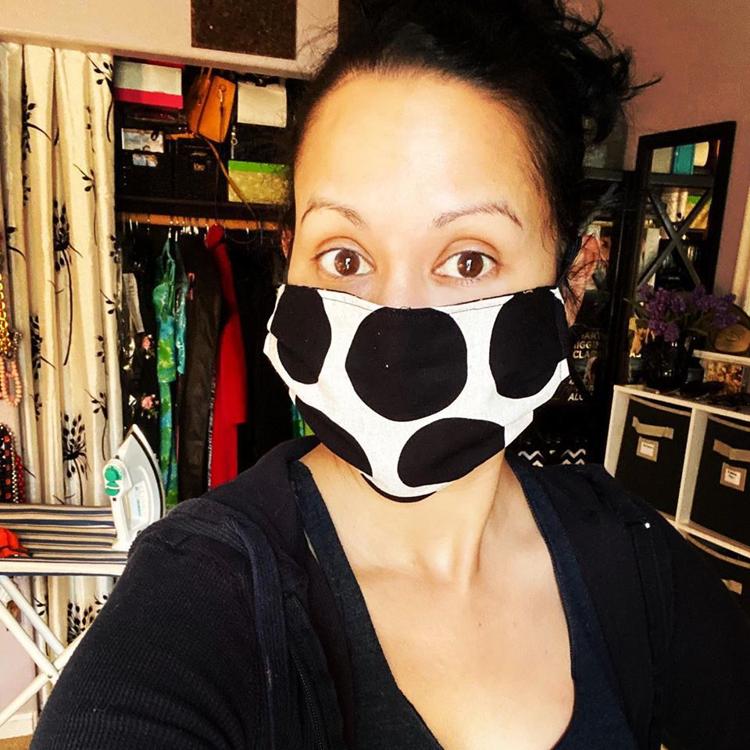 Hanh Ho Egan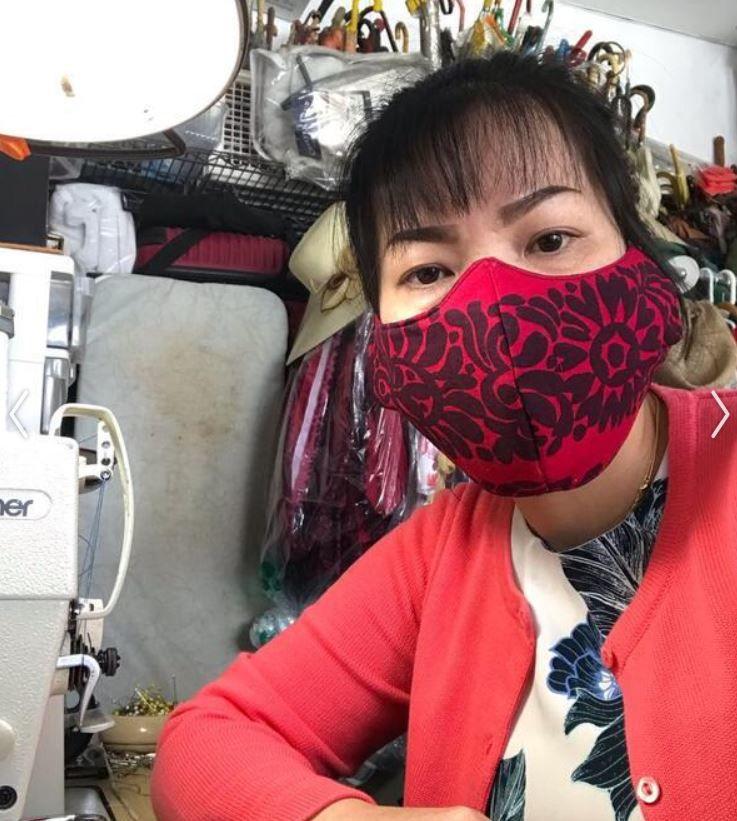 Matthew Blach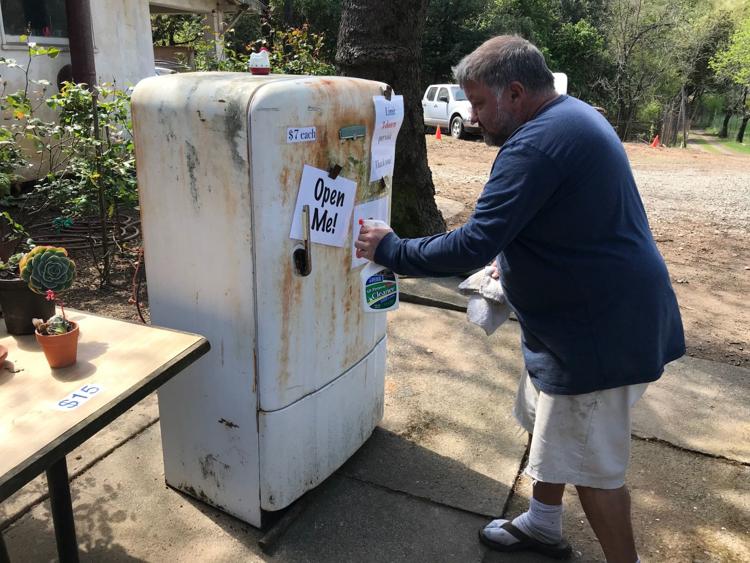 American Canyon park sign, social distancing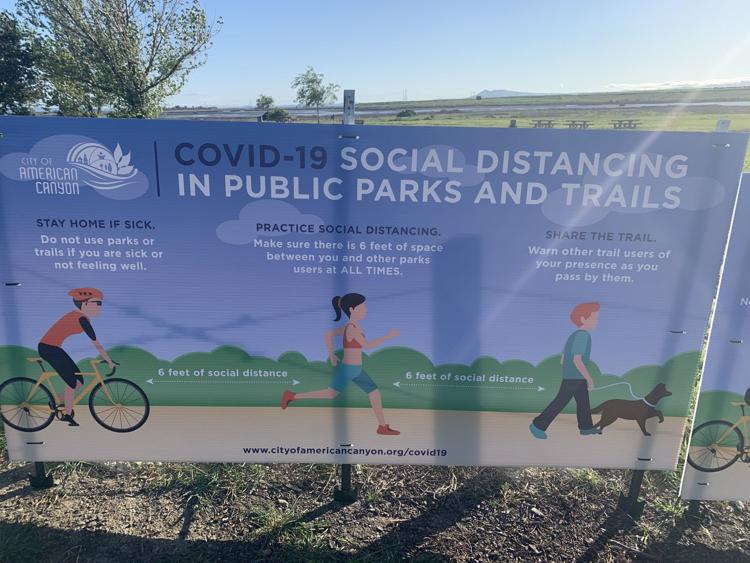 Cal Mart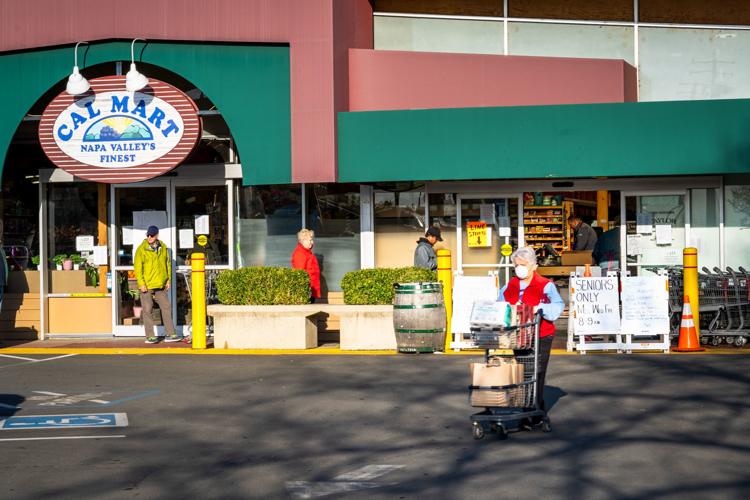 Calistoga take-out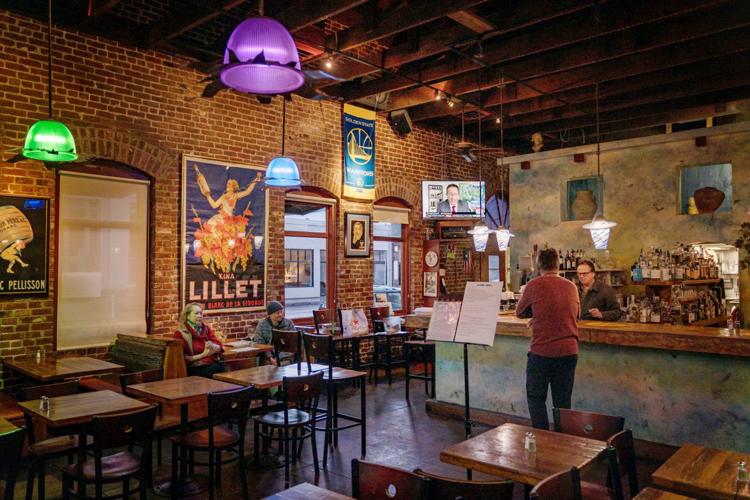 Calistoga take-out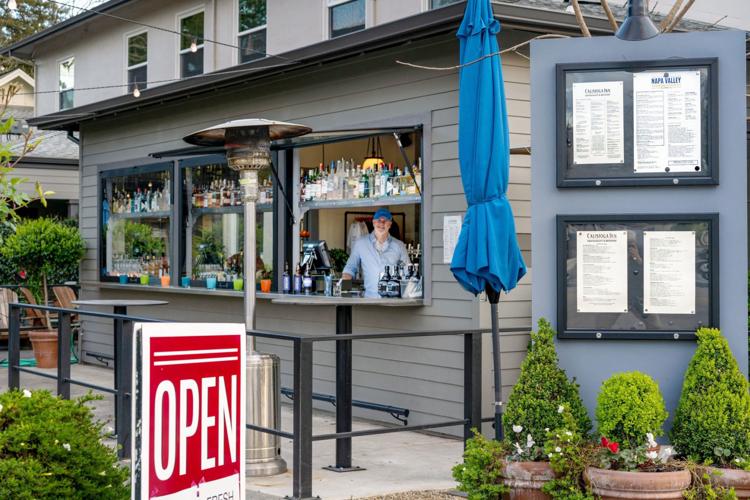 Calistoga take-out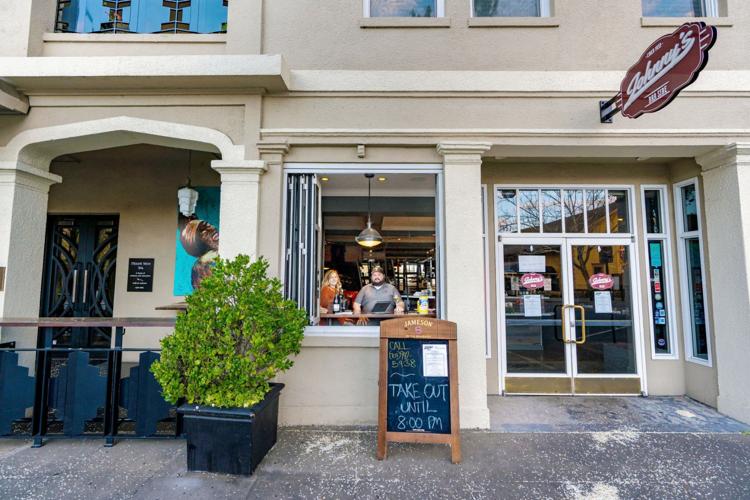 Calistoga take-out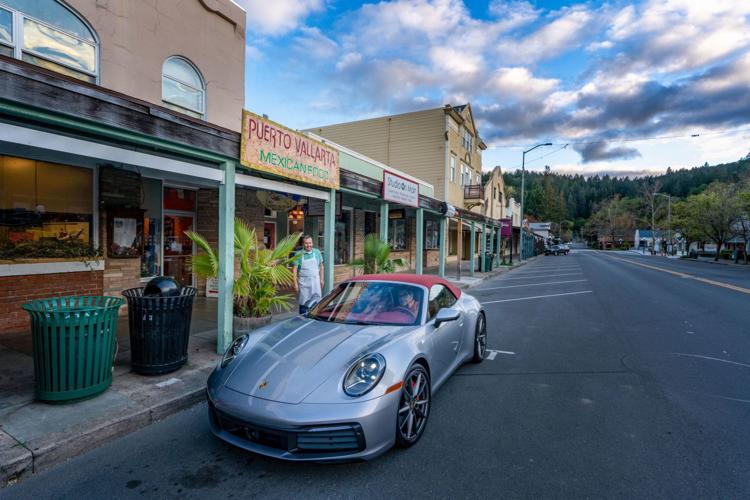 Calistoga take-out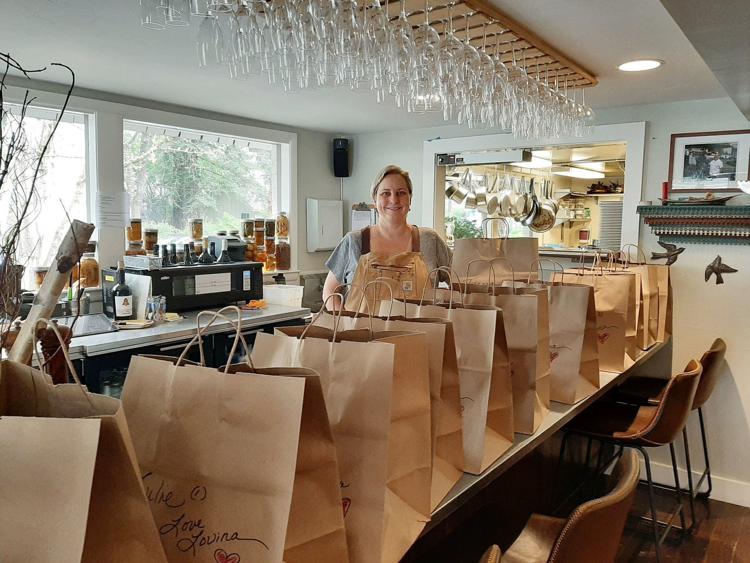 Food pick up signs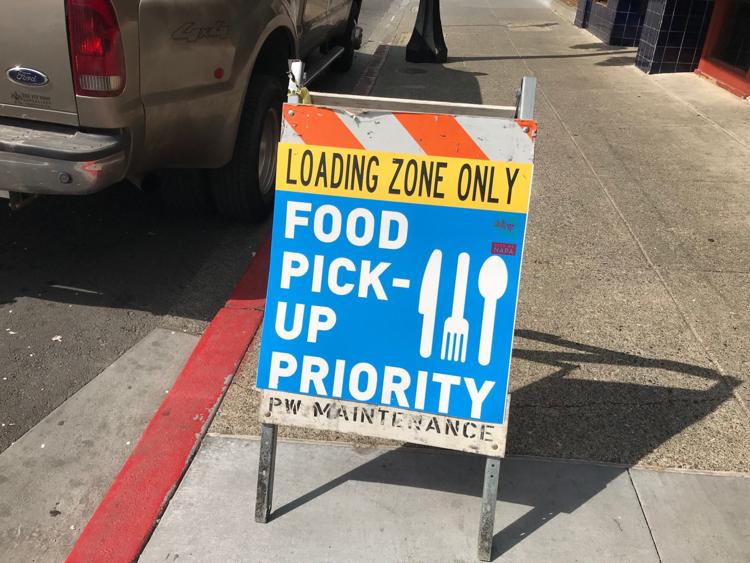 VNV welcome center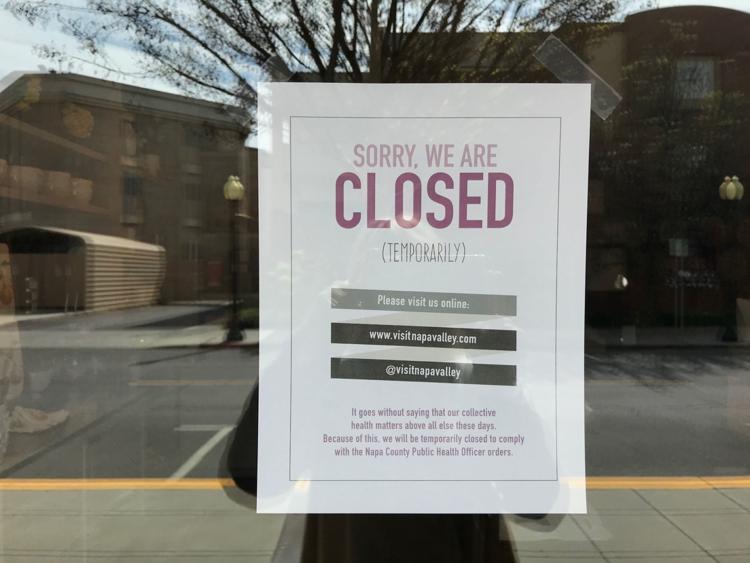 Main Street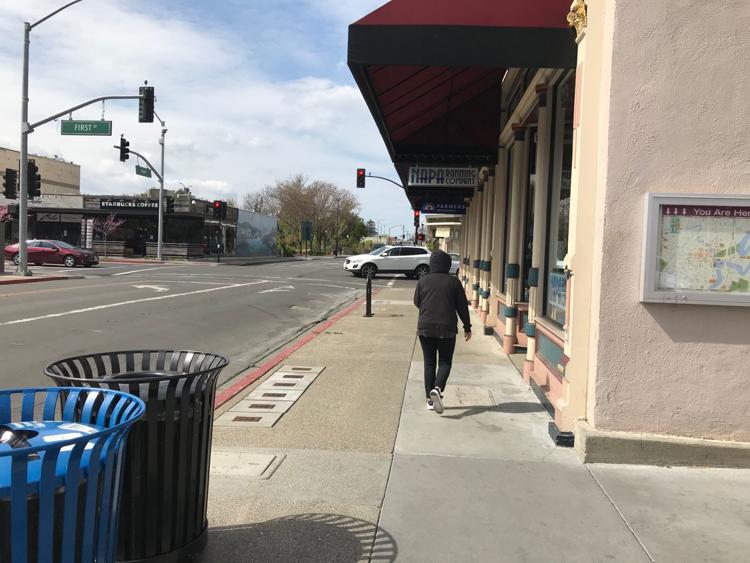 Empty Kohl's parking lot
Napa Running Co.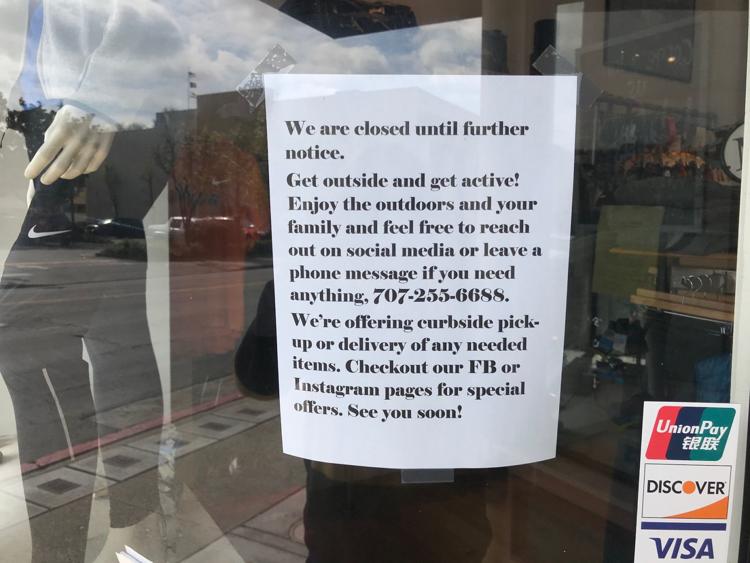 Bread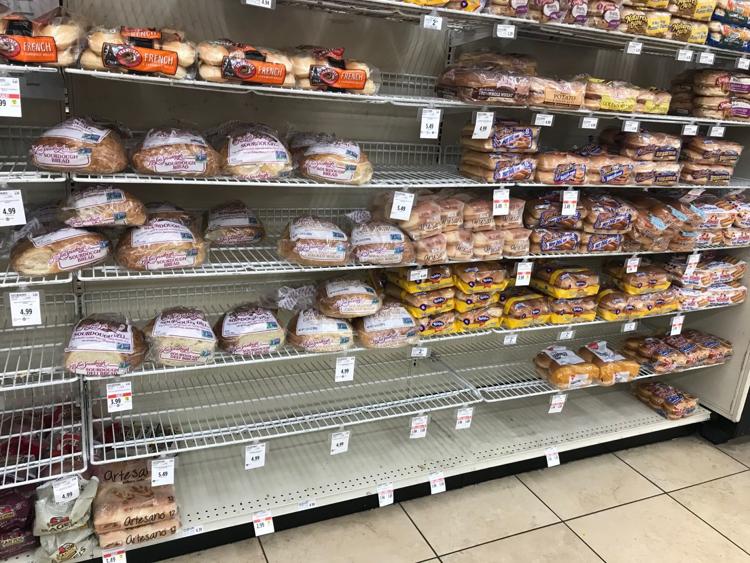 Cleaning at the check out station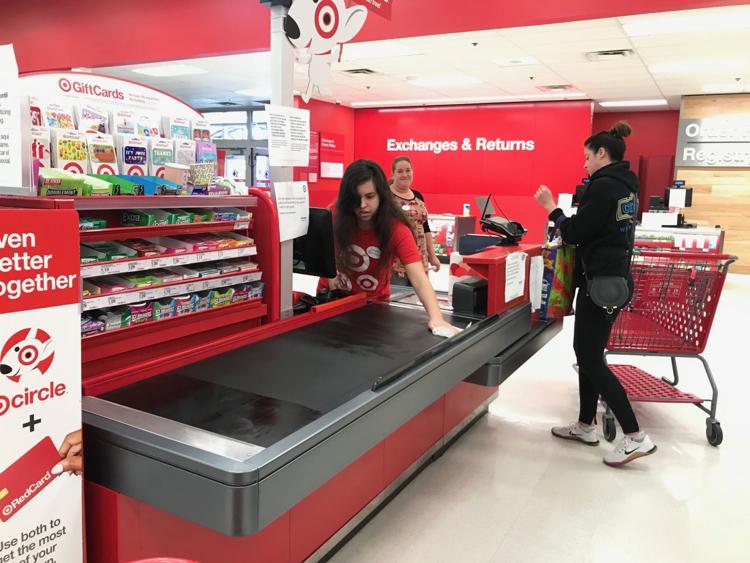 Restocking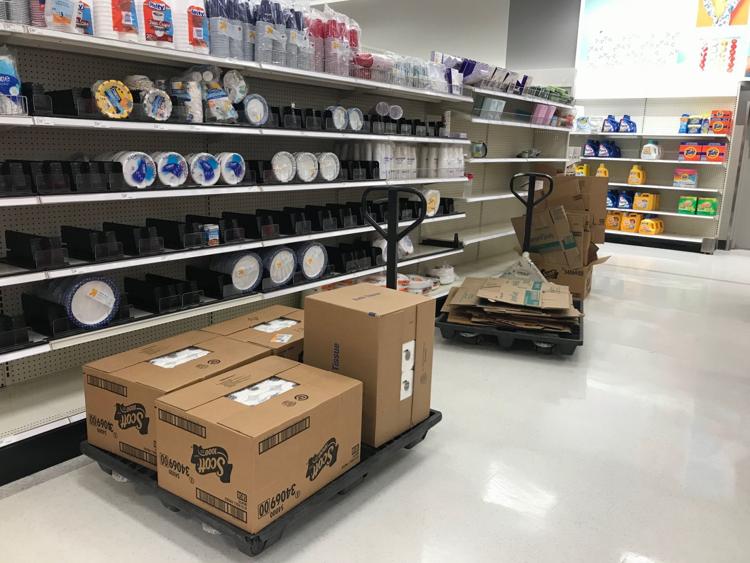 Toilet paper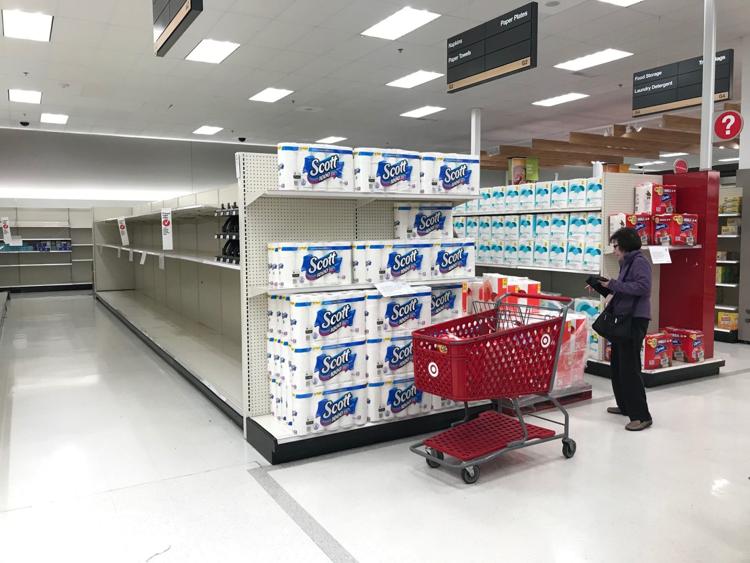 Toilet paper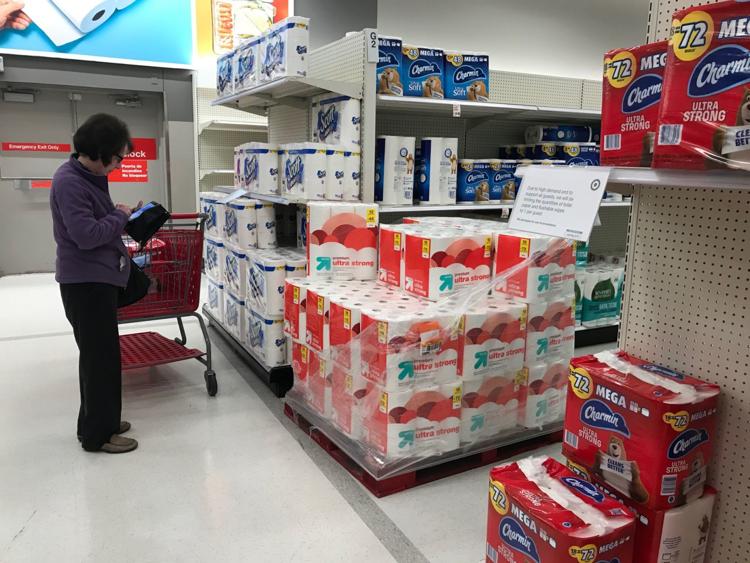 More wipes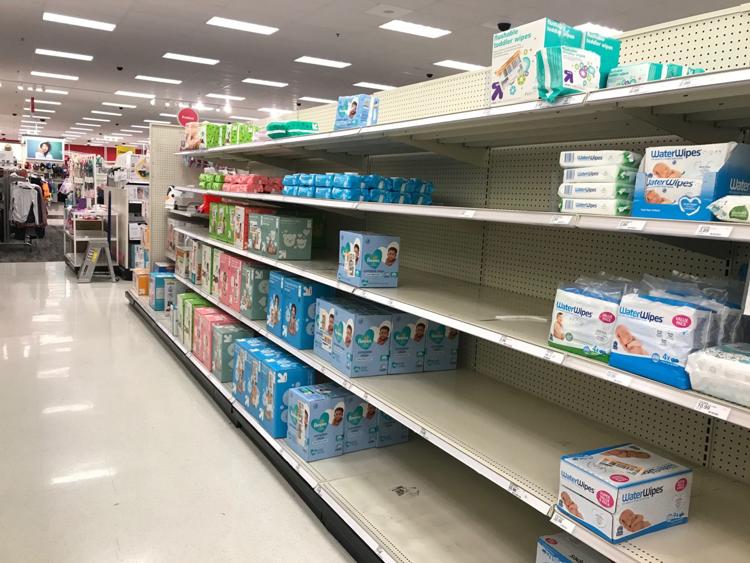 Restocking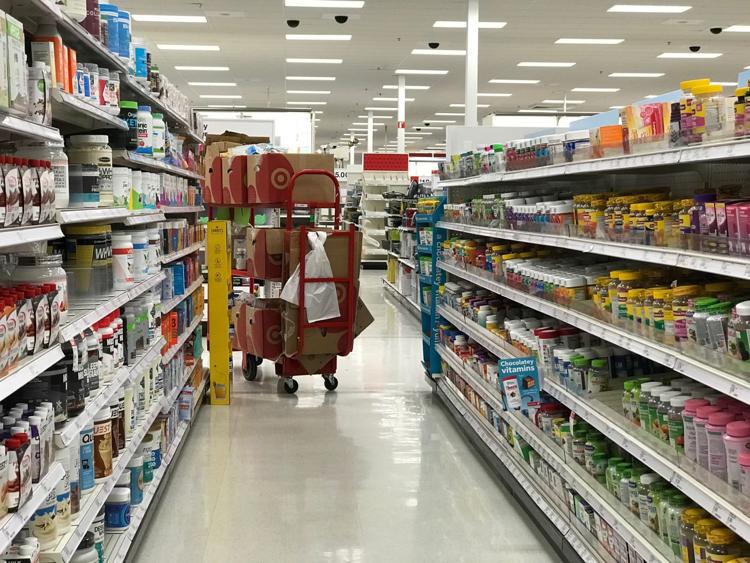 Disinfectant wipes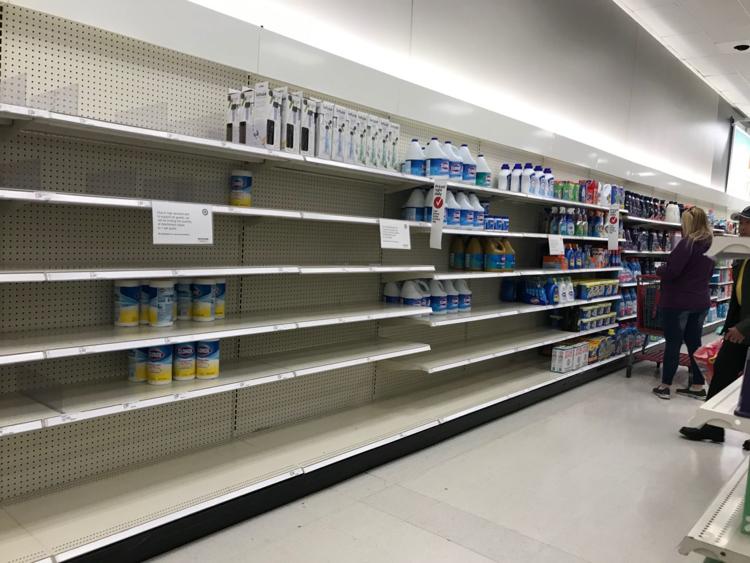 Raley's eggs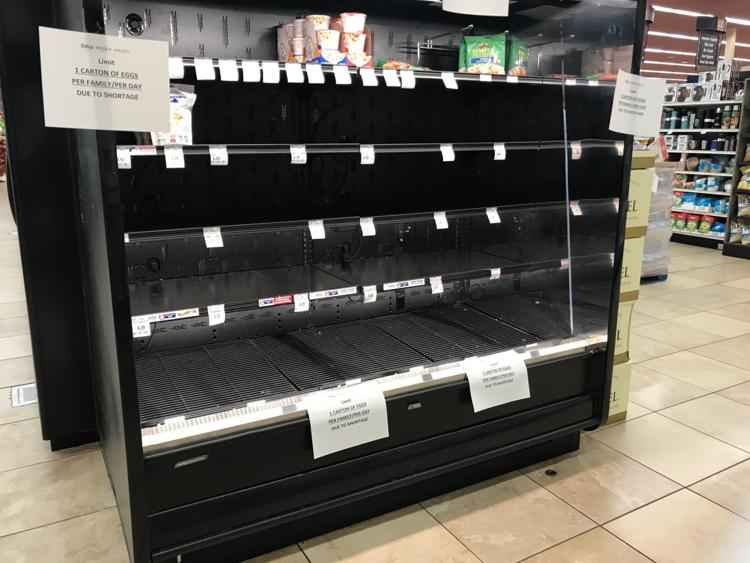 Produce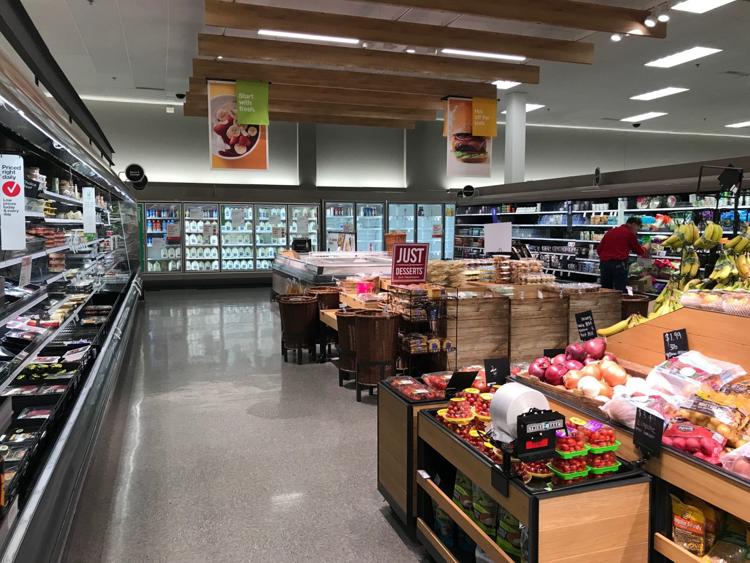 Restocking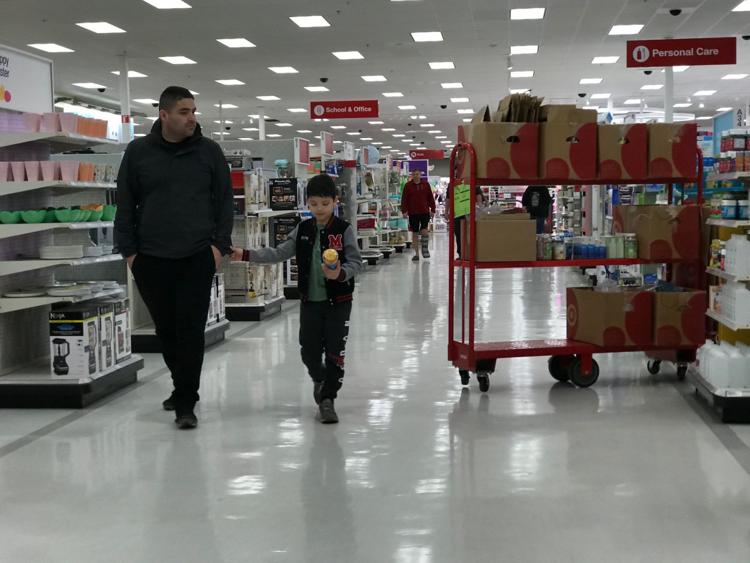 Raley's barriers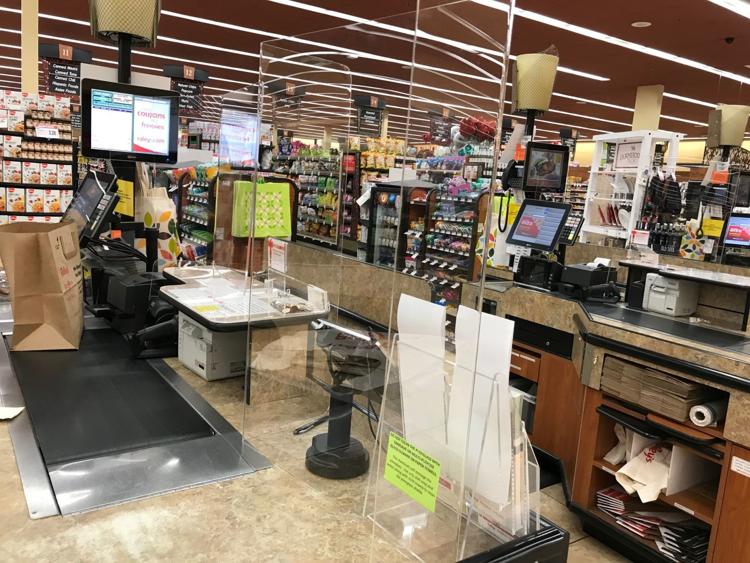 Raley's bulk foods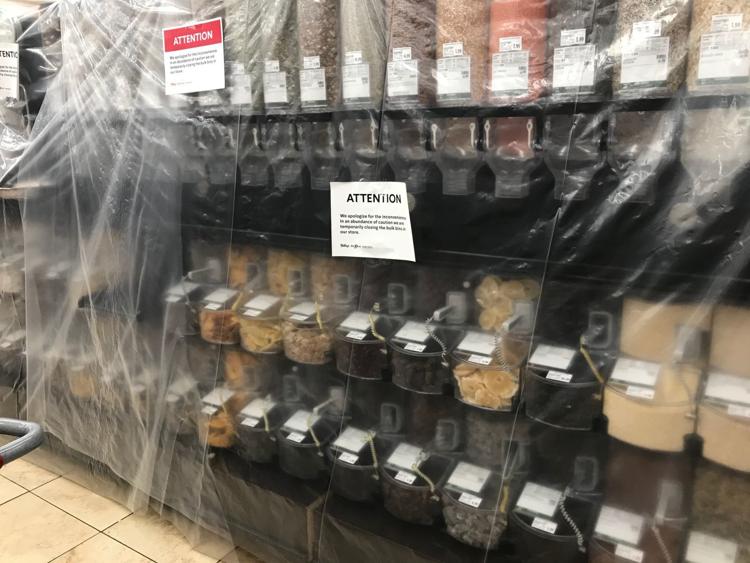 Water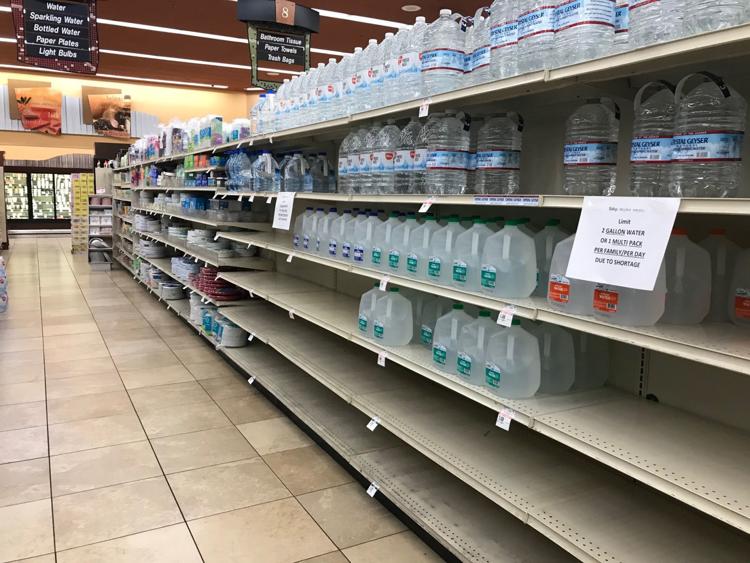 Raley's check out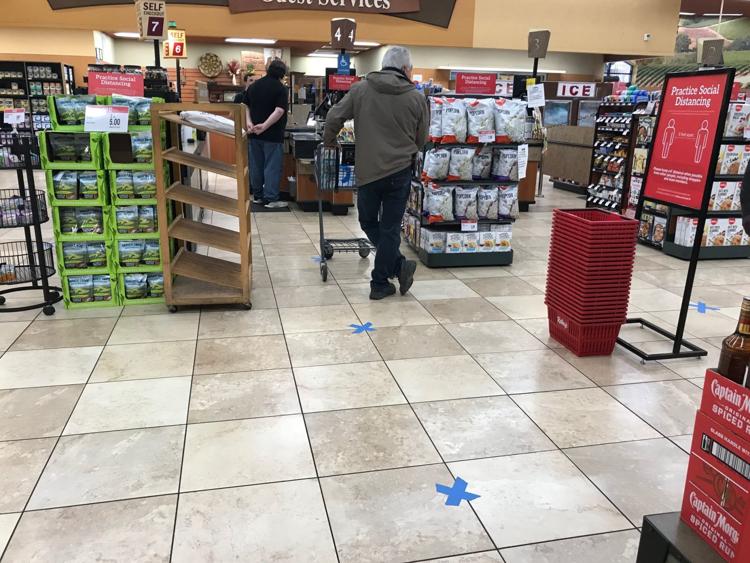 Raley's signs
Squeeze Inn Hamburgers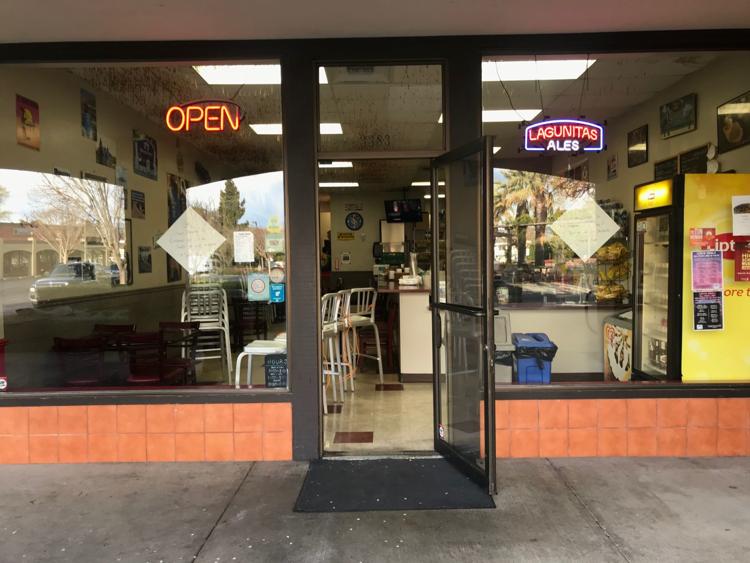 The parking lot at Redwood Plaza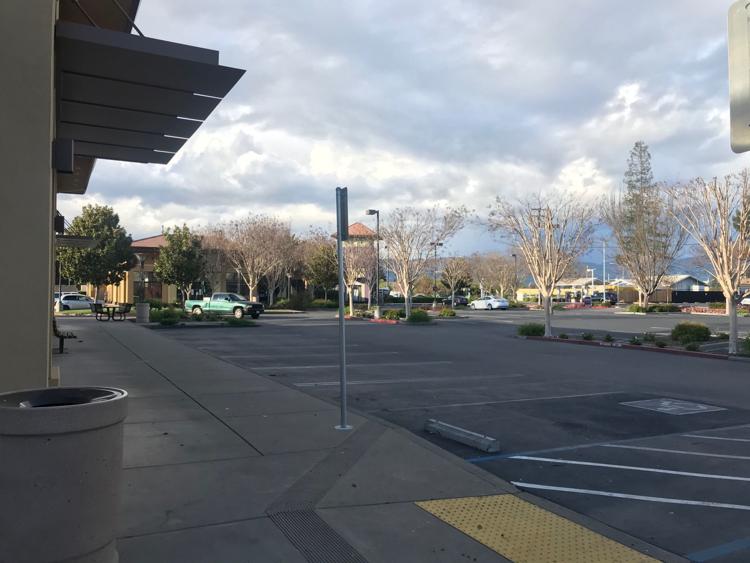 Demand increases for Napa food relief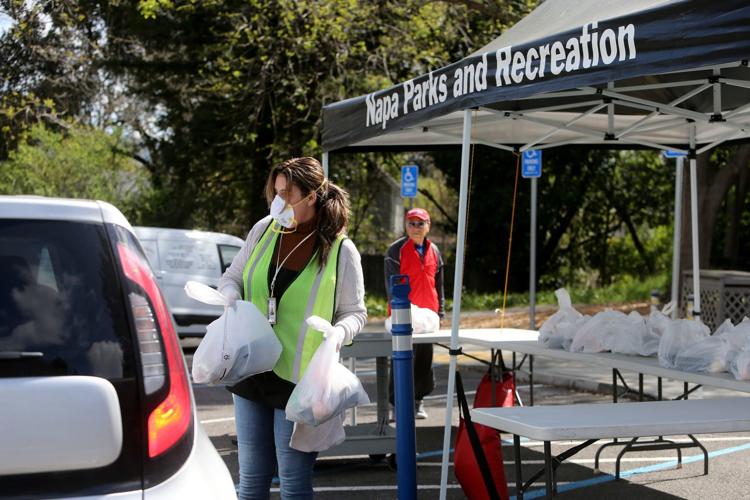 St. Helena Safeway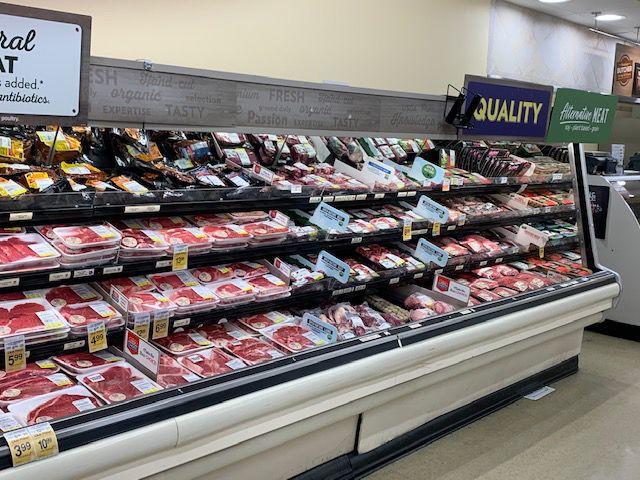 St. Helena Safeway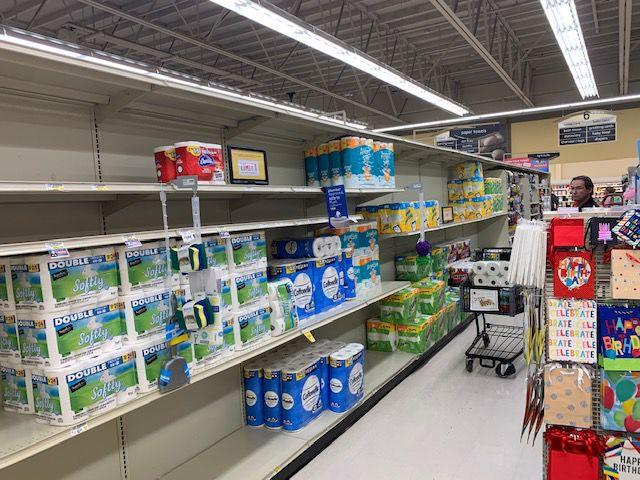 Napa Target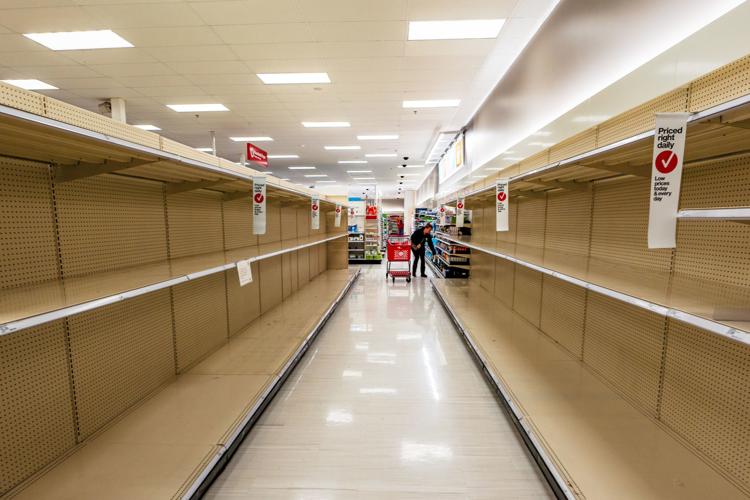 Ciccio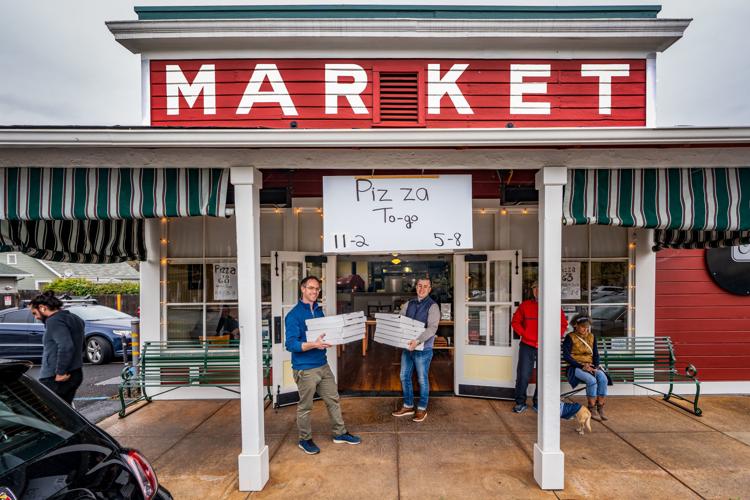 Safeway in St. Helena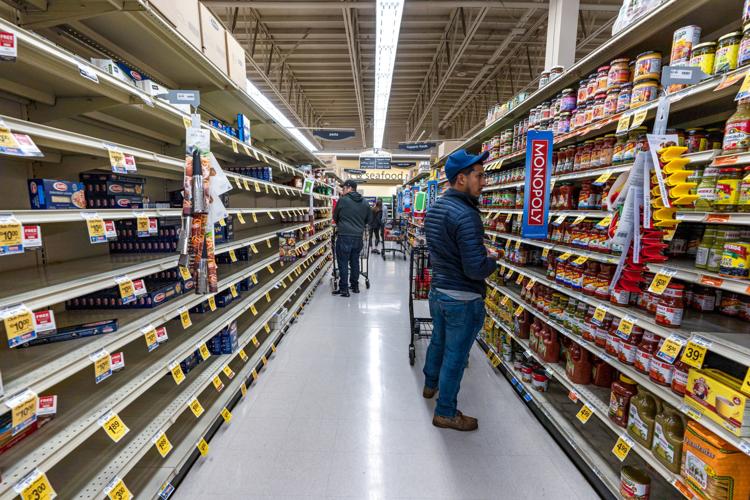 Milk at Raley's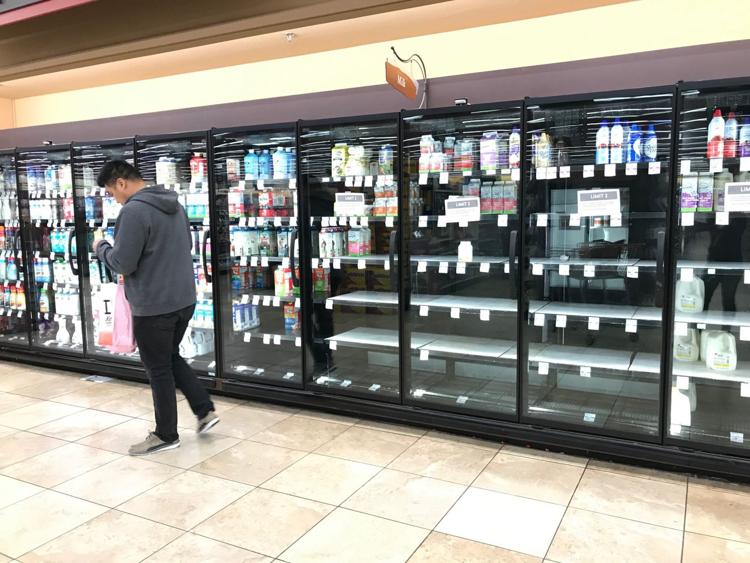 Umpqua bank
Target toilet paper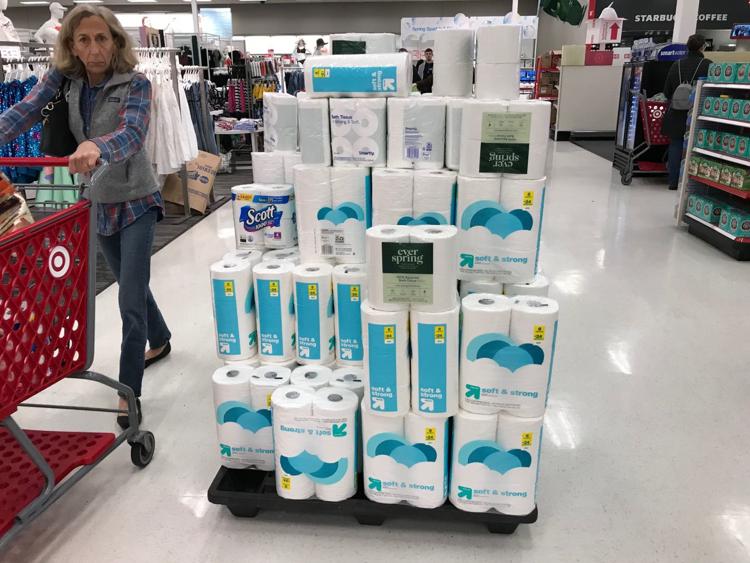 Bel Aire shoppers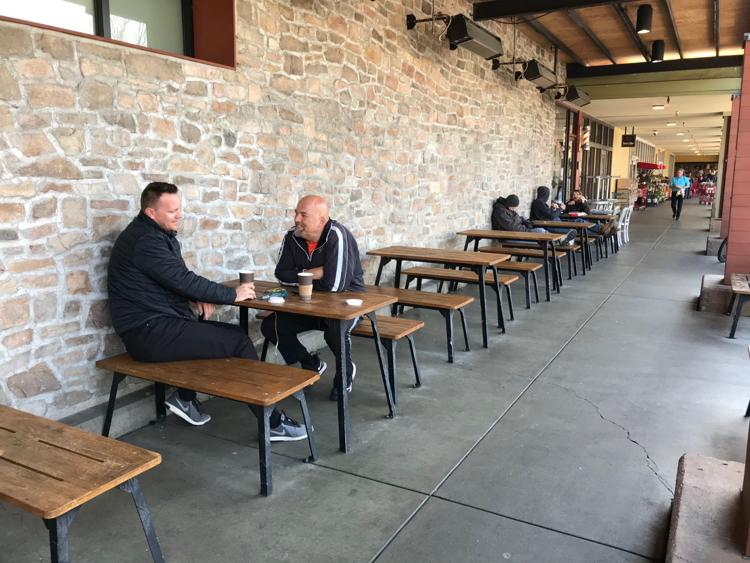 South Napa Target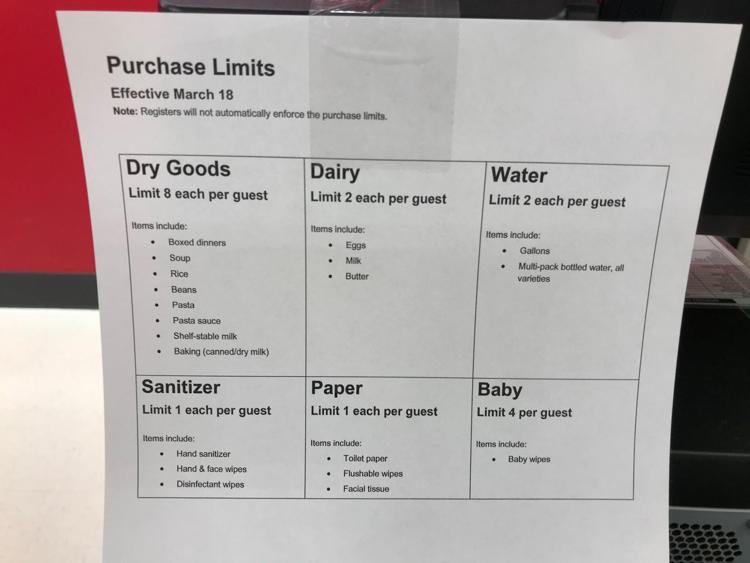 World Market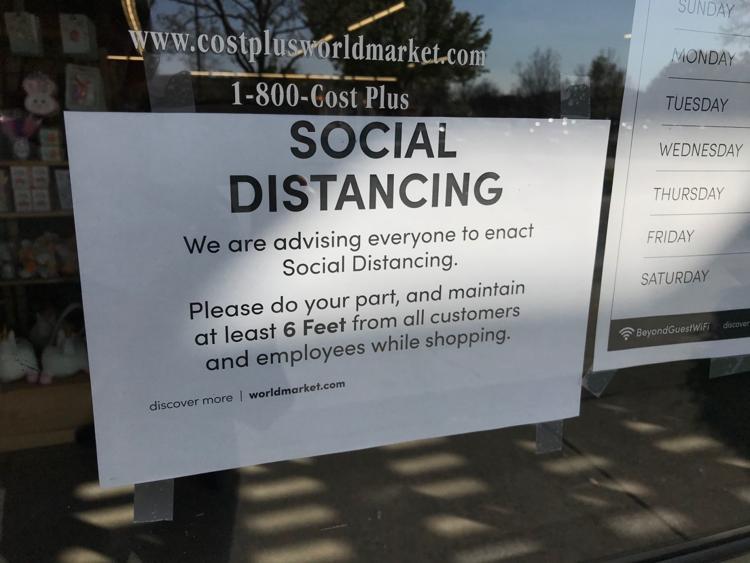 Napa Target shoppers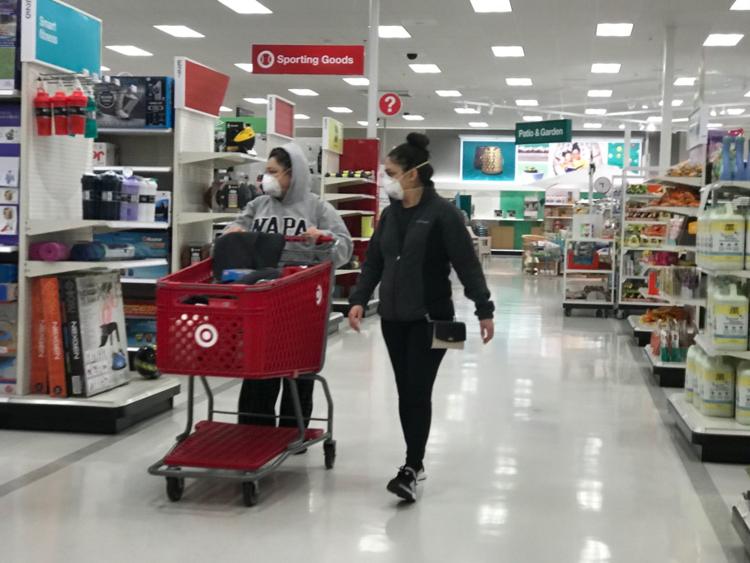 Trader Joe's line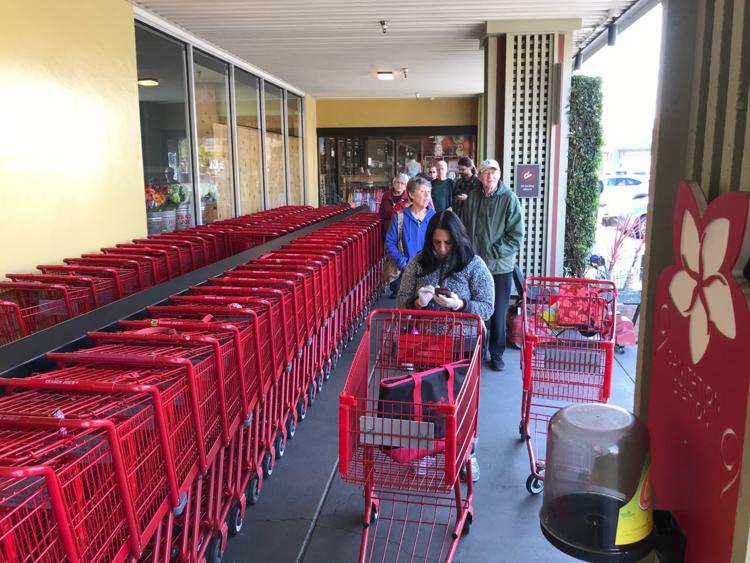 Bel Aire Plaza parking lot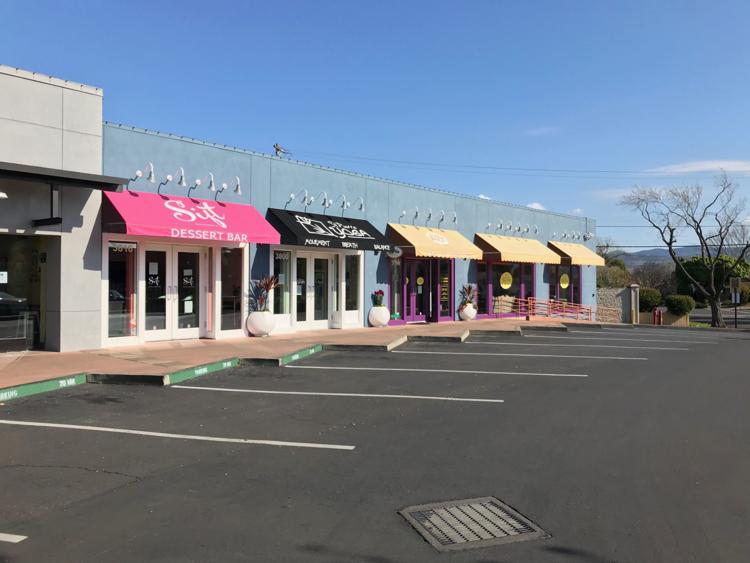 CalMart in Calistoga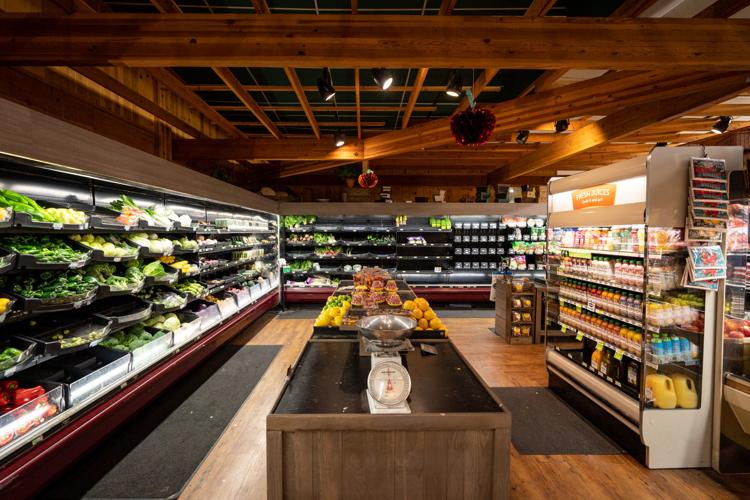 CalMart in Calistoga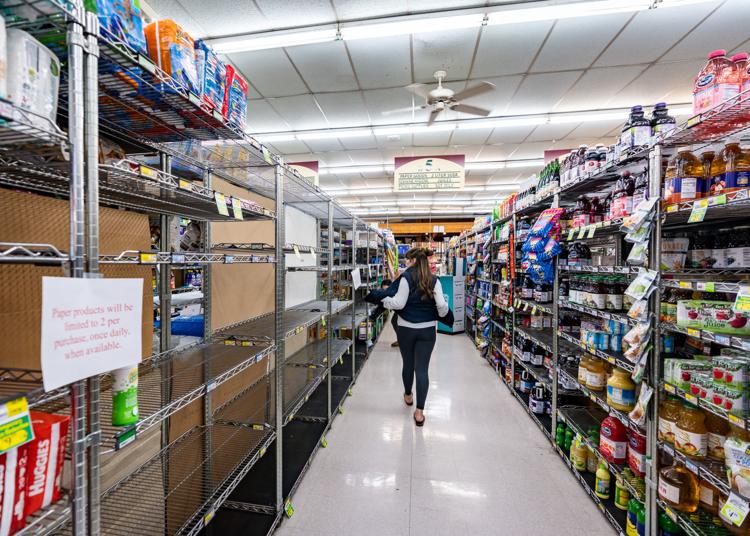 Whole Foods Napa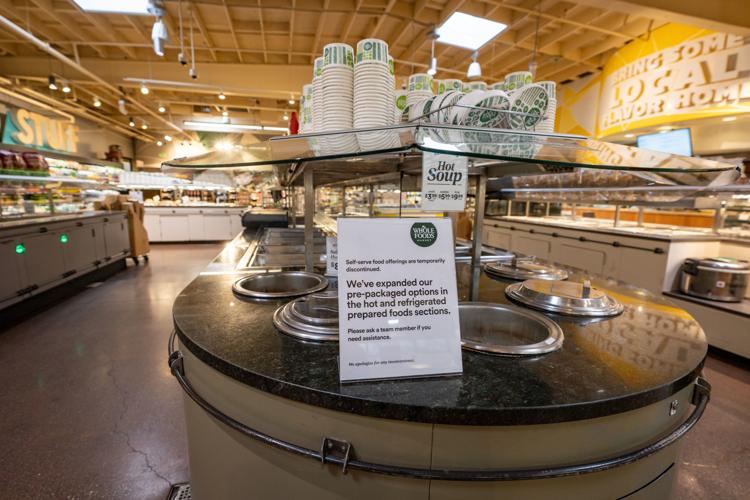 Outside Oxbow Public Market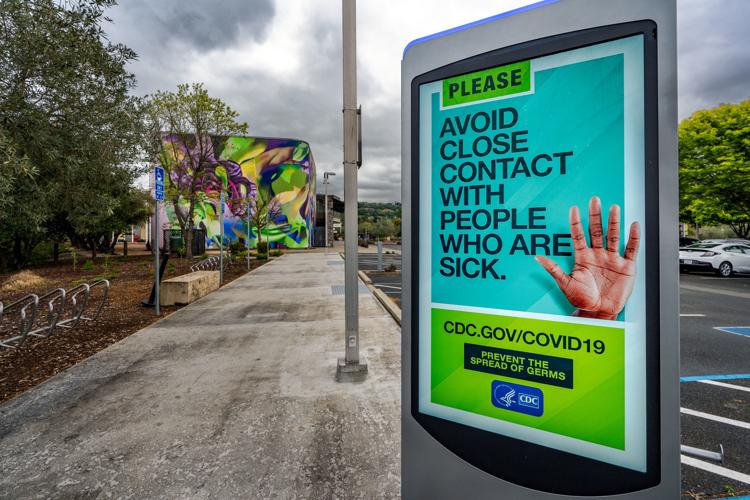 Inside the Oxbow Public Market on Wed. March 18.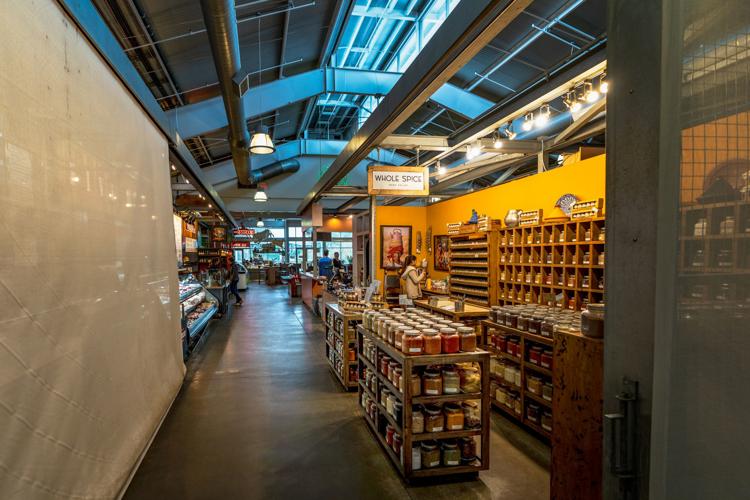 Inside the Oxbow Public Market on Wed. March 18.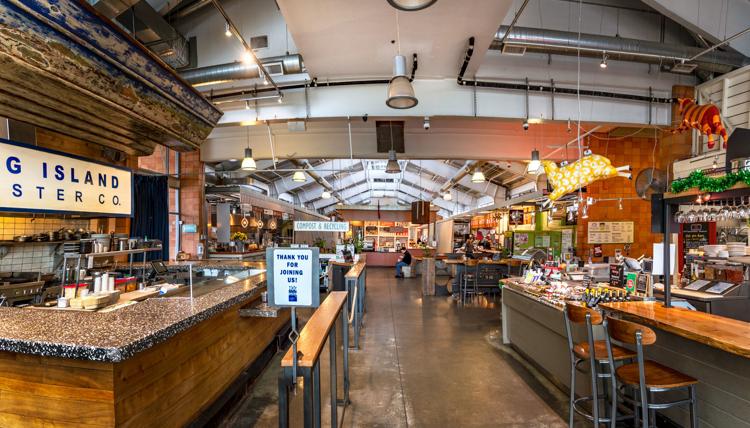 Lululemon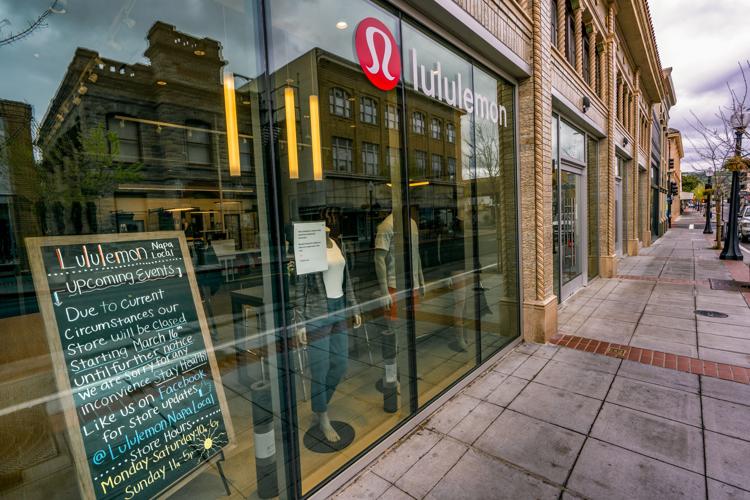 Oxbow Public Market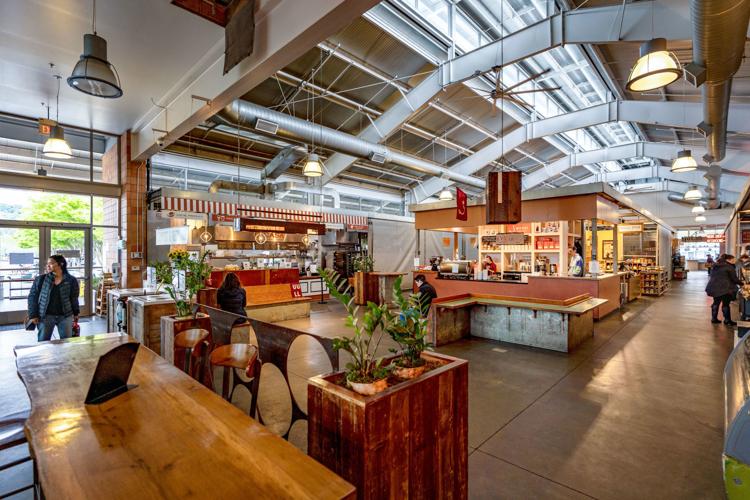 Peet's without customers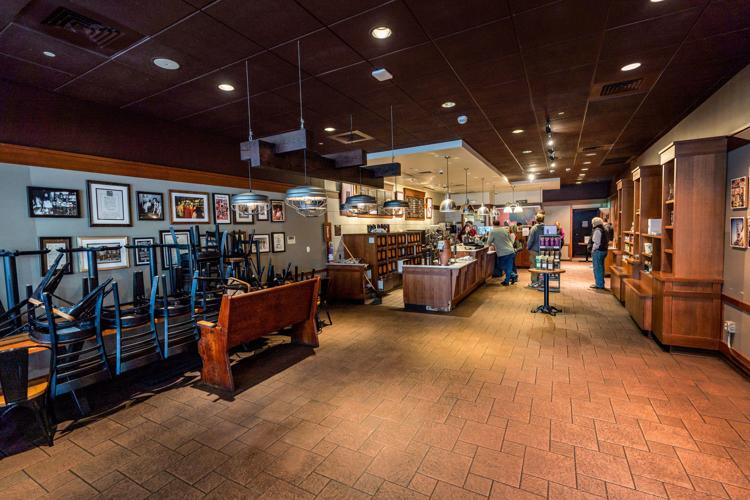 Archer Hotel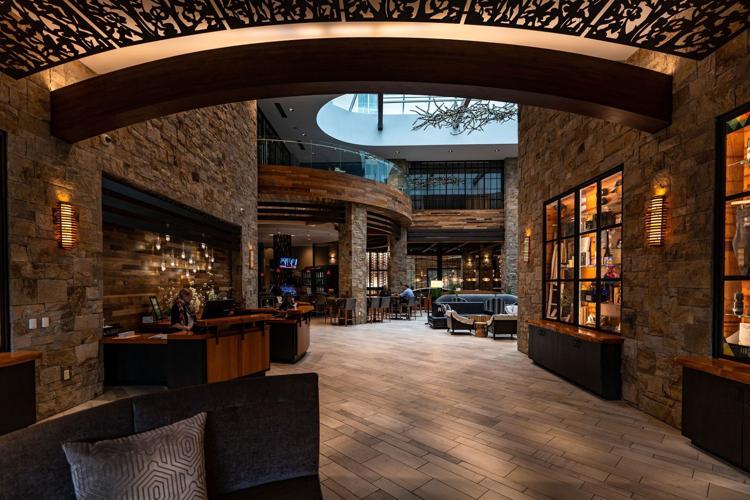 Napa Premium Outlets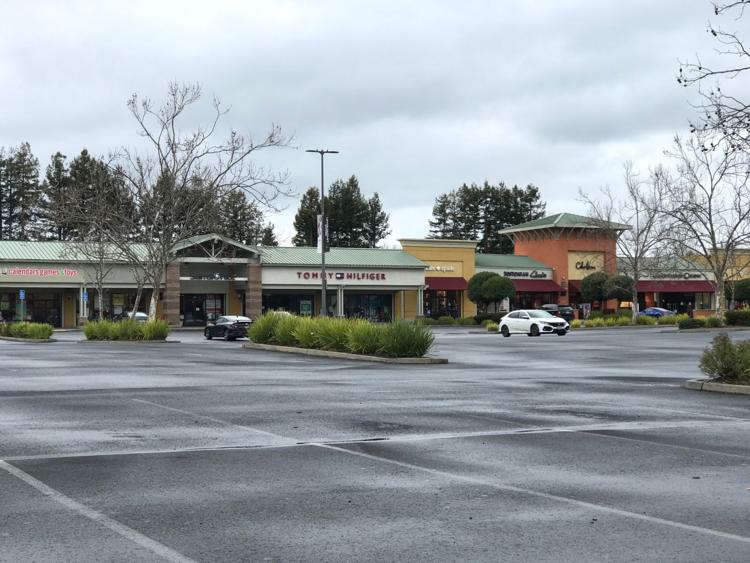 Calistoga school lunch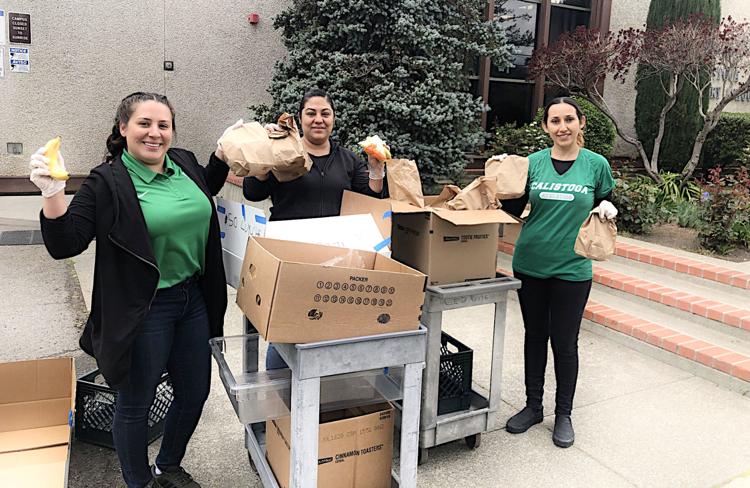 School offers free meals for kids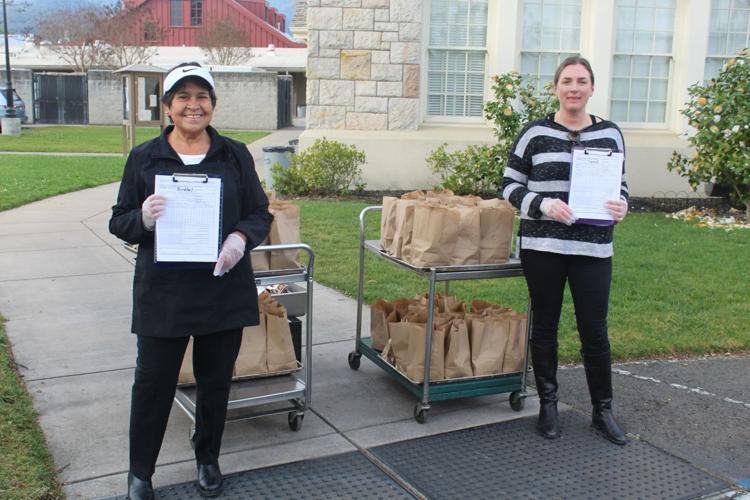 La Morenita lunch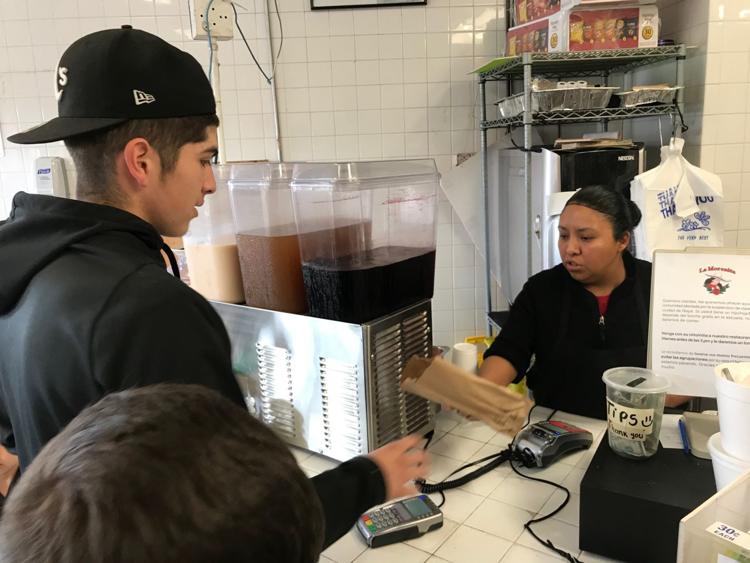 Coronavirus precautions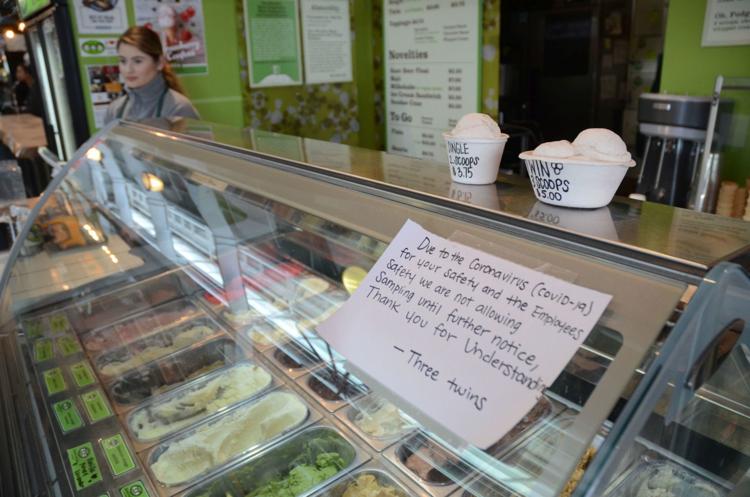 Coronavirus Precautions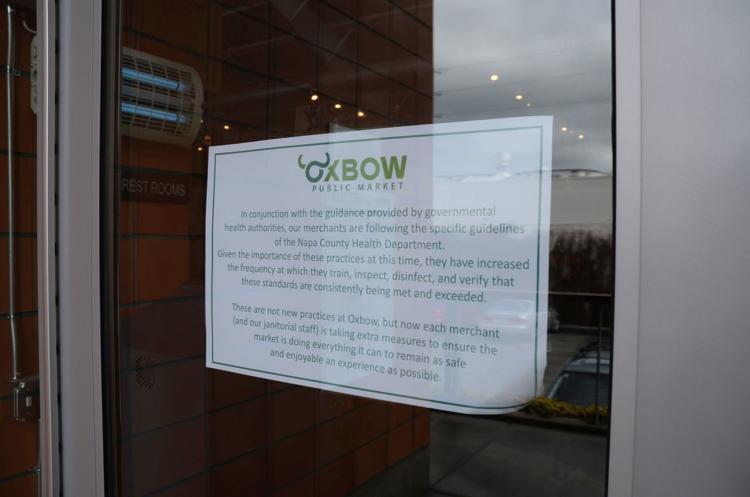 Coronavirus precautions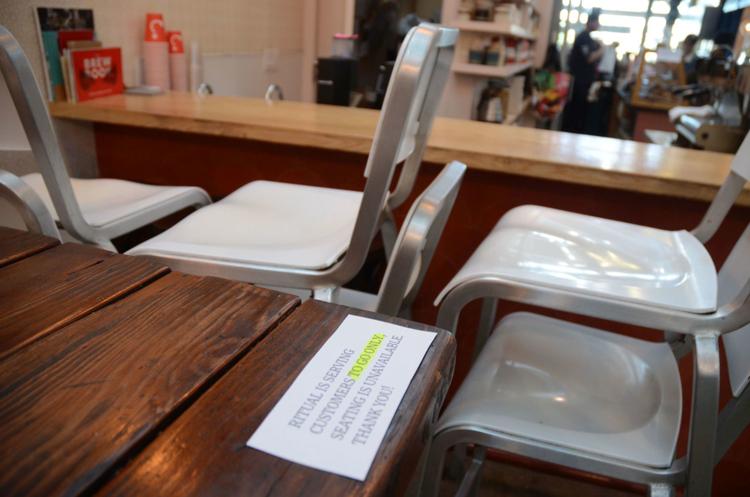 Beringer closed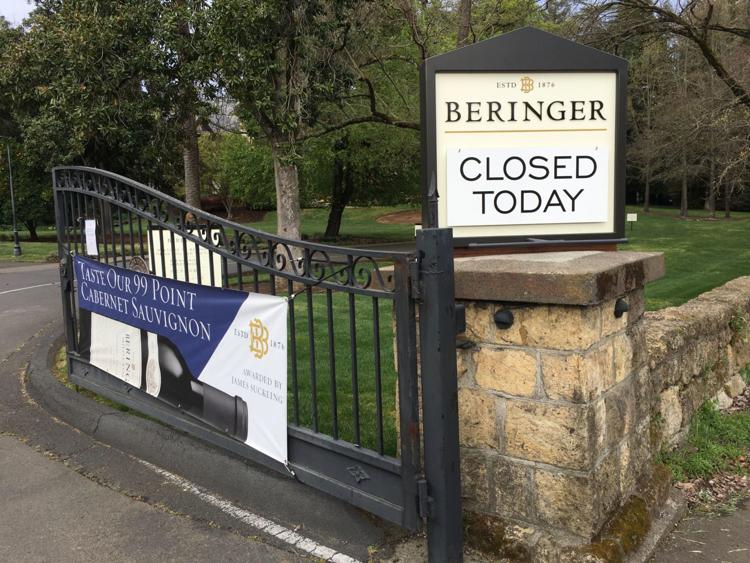 Calistoga Farmers' Market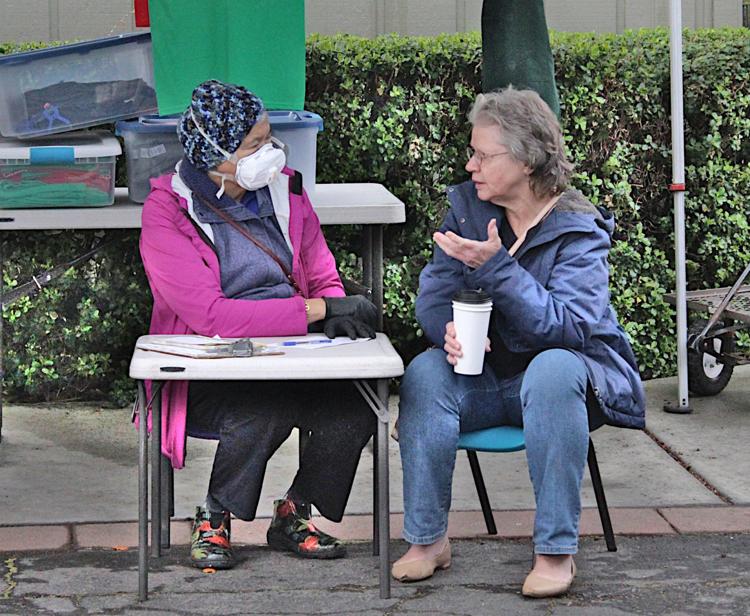 Trader Joe's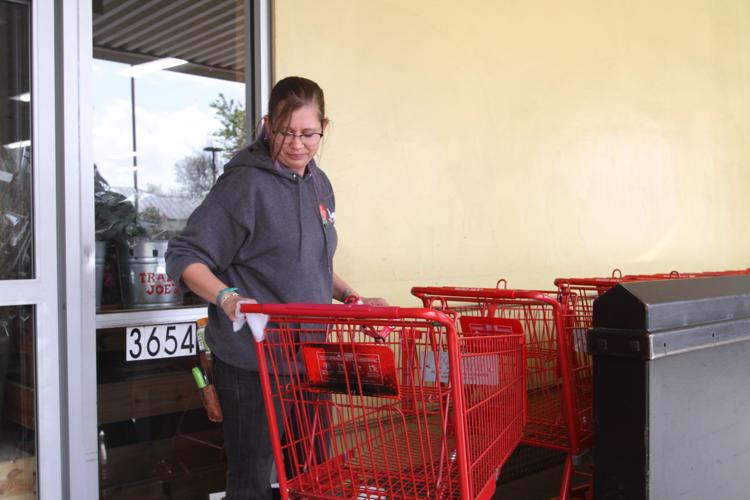 Coronavirus -- Hand sanitizer sold out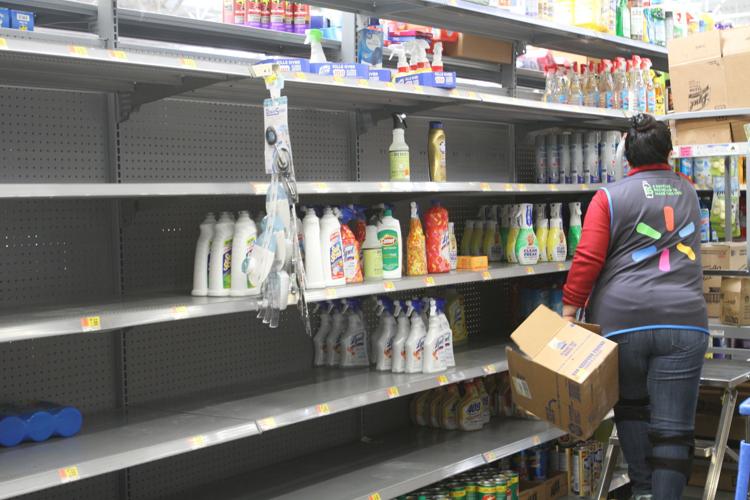 Carol Shour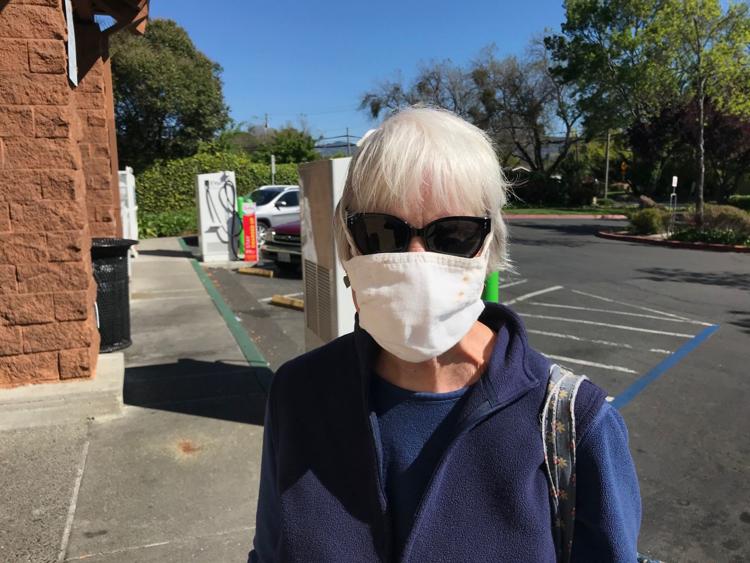 Safeway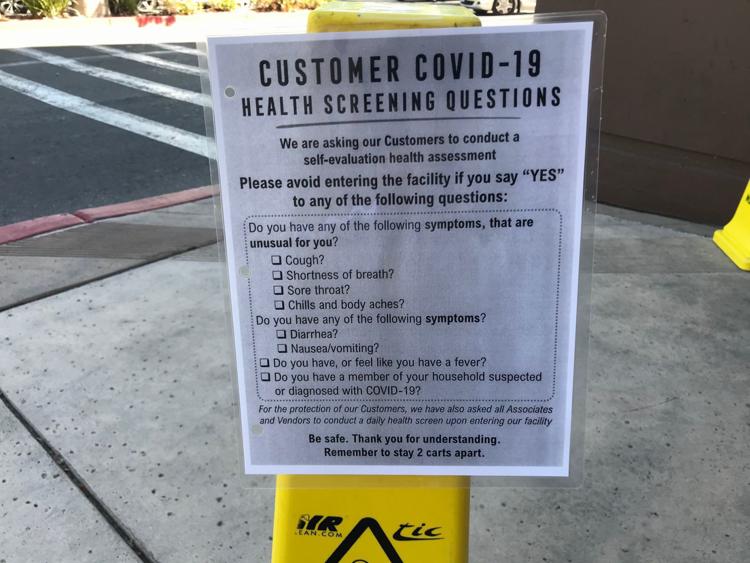 Safeway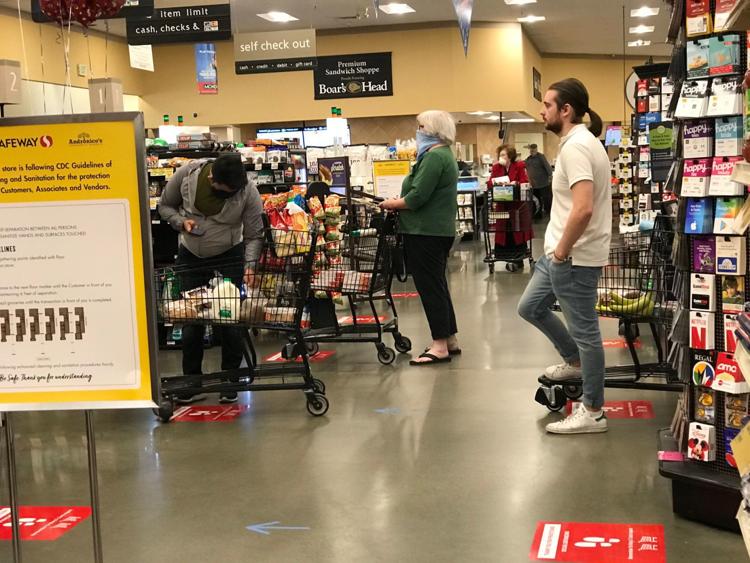 Safeway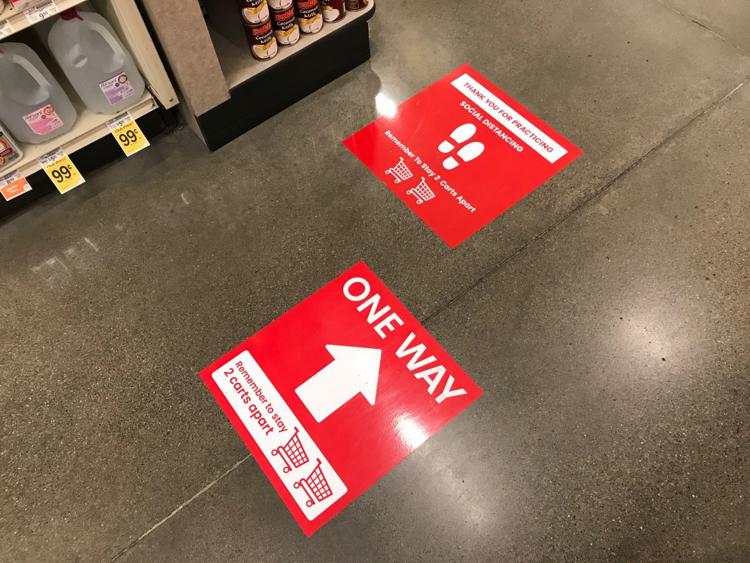 Safeway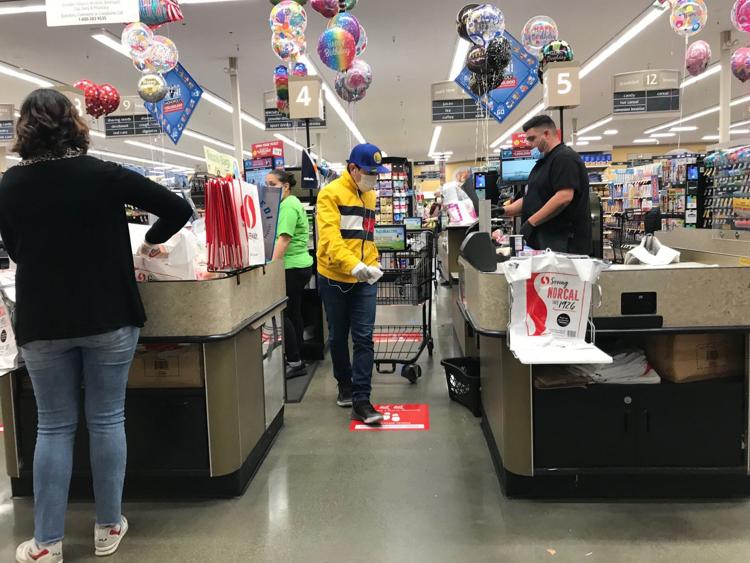 Lucky
Trader Joe's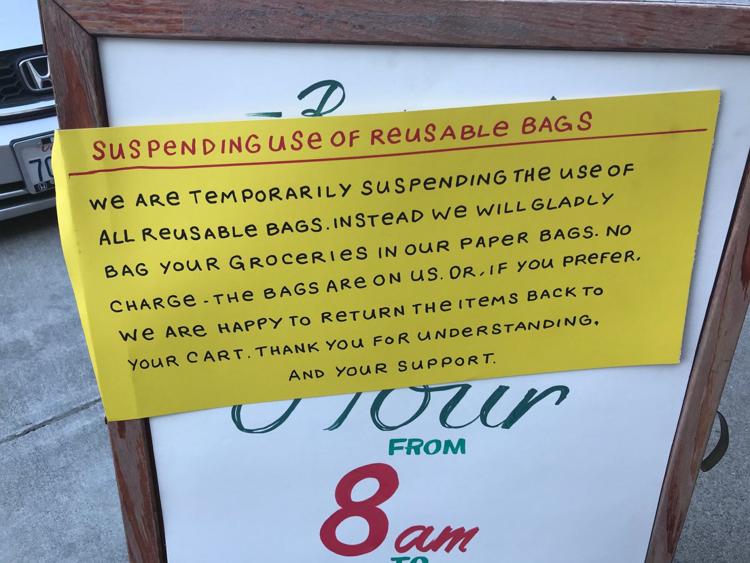 Whole Foods benches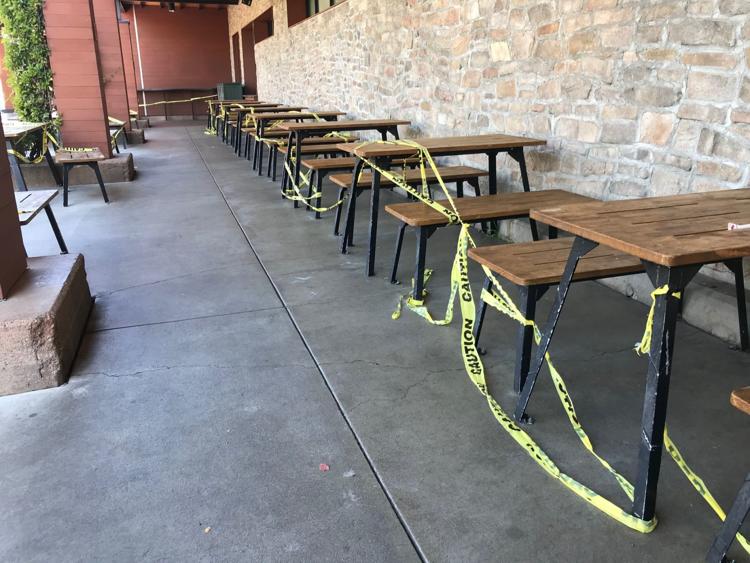 Trader Joe's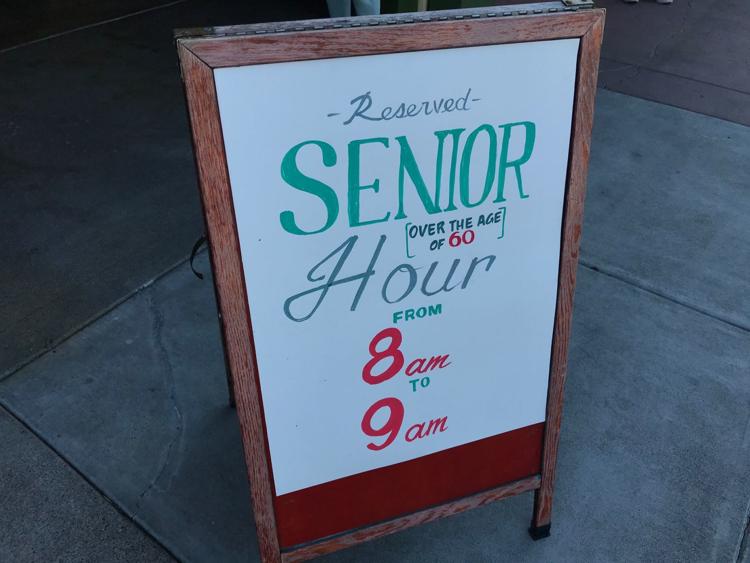 Whole Foods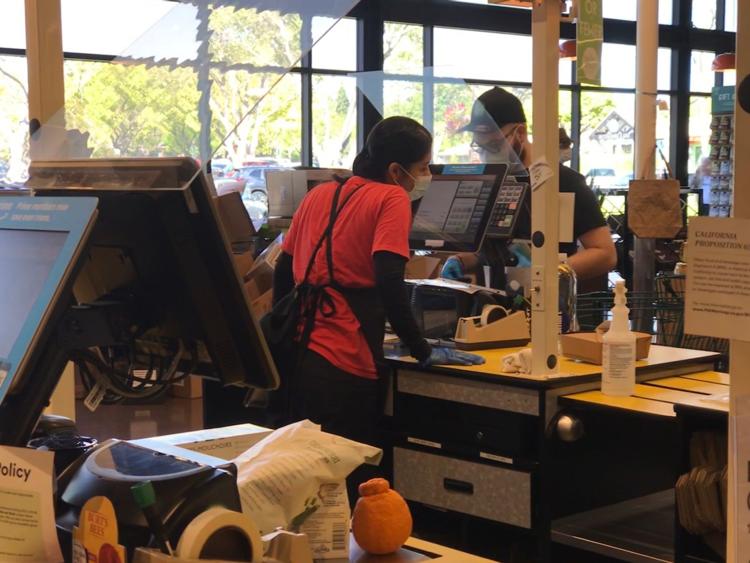 Whole Foods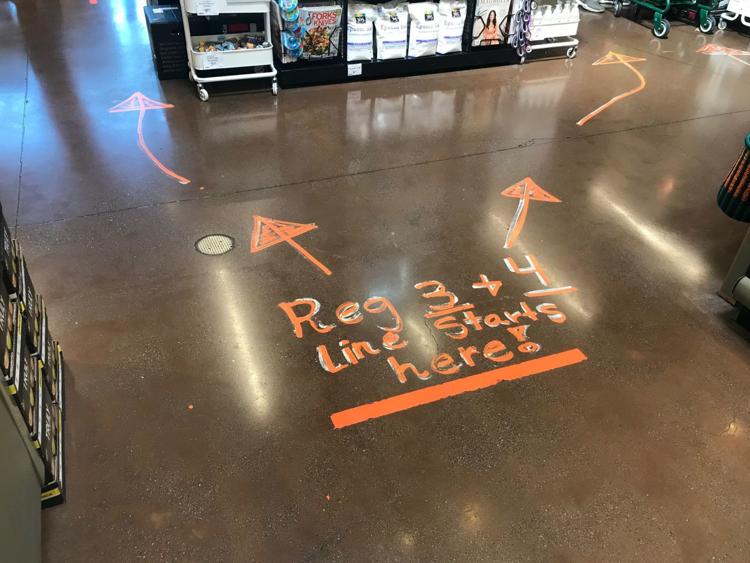 Whole Foods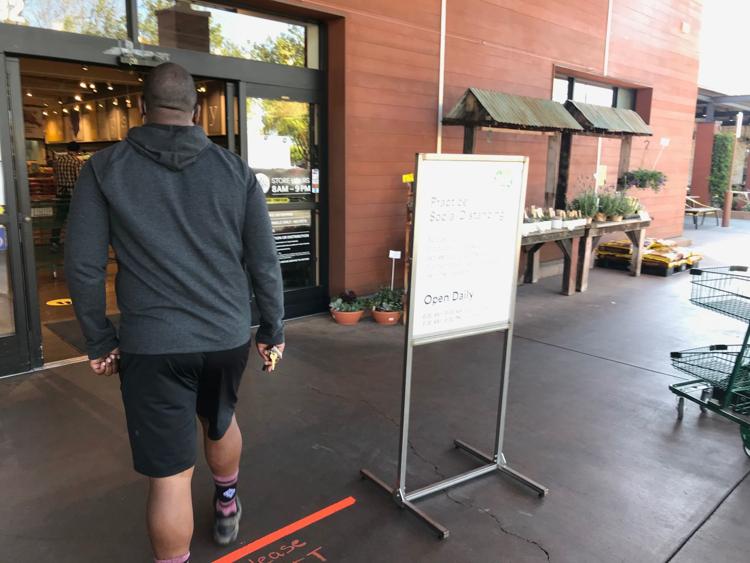 Whole Foods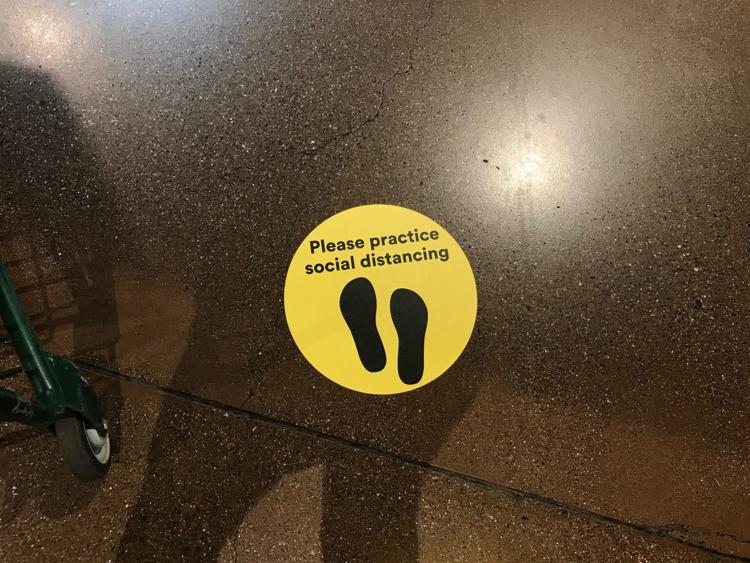 Whole Foods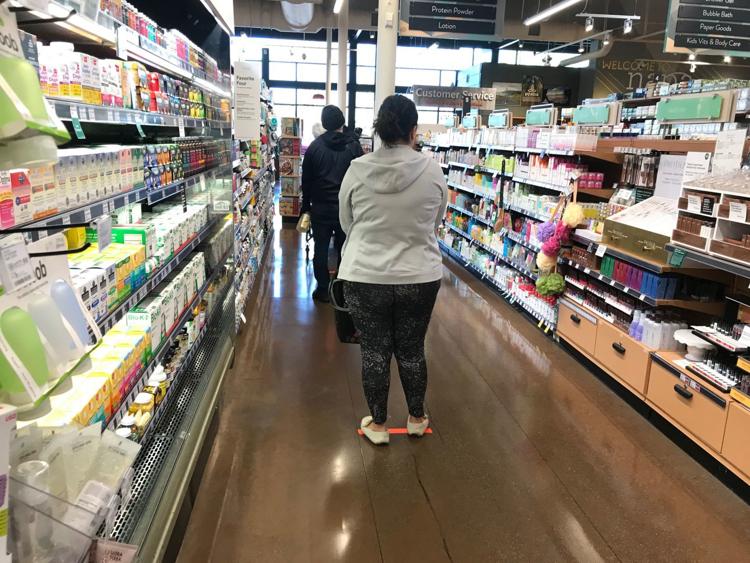 Grocery Outlet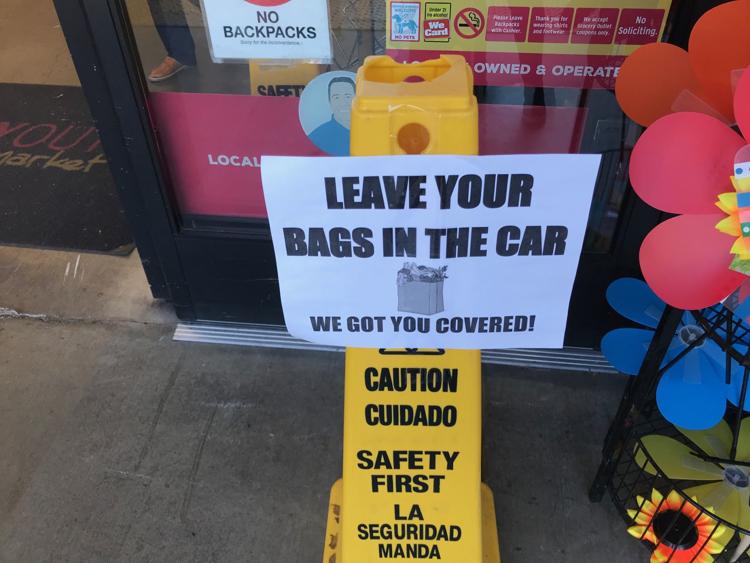 Grocery Outlet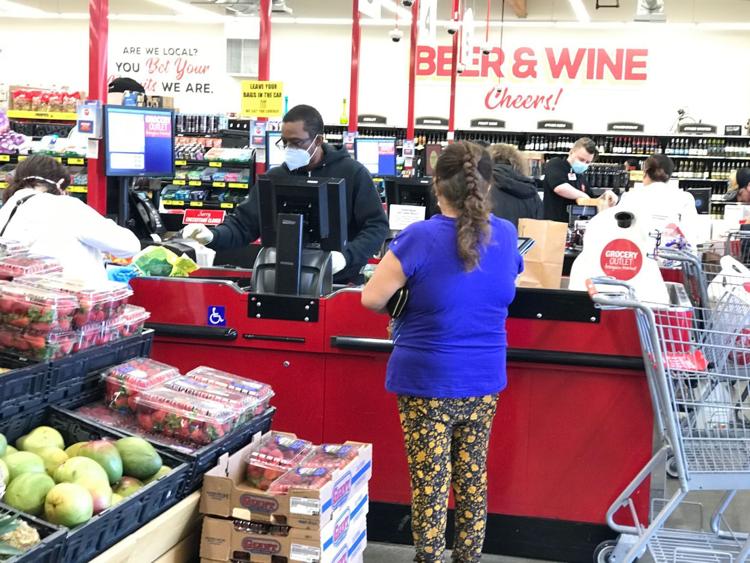 Grocery Outlet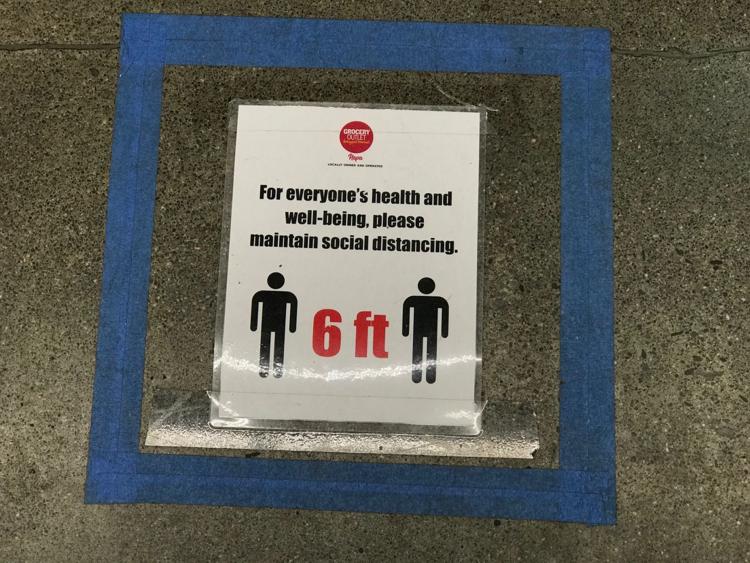 Get local news delivered to your inbox!
Subscribe to our Daily Headlines newsletter.