Celebrating Napa County nurses during National Nurses Week 2019
There with us through all of our lives
Nurses are special people. They care for us when we're sick or hurt; they care for us as we are born; they care for us as we die. They're in our schools, our homes, our hospitals, and all through our lives.
Since 1993, the American Nurses Association has celebrated National Nurses Week in the second week in May, winding up with the anniversary of the birth of Florence Nightingale, perhaps the most famous nurse of all.
There are some 4 million Registered Nurses in the United States, covering a wide array of specialties and areas of care.
To honor the nurses right here in Napa County, The Napa Valley Register decided to make an annual event out of honoring these standout members of our health care community. This is our first edition.
So how did we choose these five honorees? We ask the public, soliciting stories of excellence from friends, colleagues, patients, physicians, and anyone who had come in contact with these special people.
We received more than 170 submissions nominating more than 110 working nurses. They spanned a wide range of the profession, from our largest hospitals to small health clinics, from schools to hospices, in private care and public service. Every one of them had something special to offer.
It was a tough task to whittle them down, but our staff picked out 16 finalists, looking for people with notable stories of heroism, generosity, or above-the-average care and customer service. Many people on the finalist list were nominated multiple times.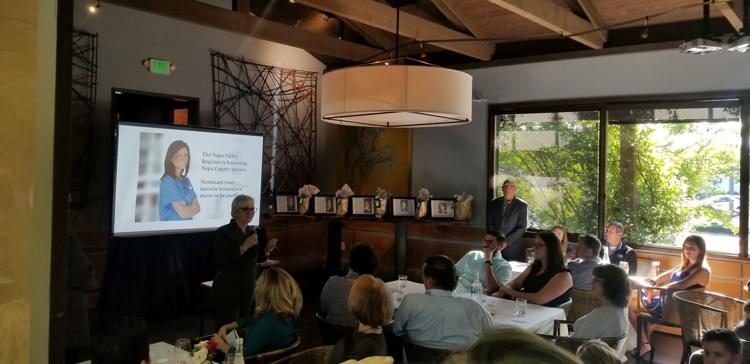 We honored these five at a reception on May 9 in Napa. Today, on Florence Nightengale's birthday and the culmination of National Nurses Week, we share their stories with you.
So congratulations to all our finalists – we appreciate your service and dedication and the care you show for us all in our times of need. Thanks to our guest judges and all of you who took the time to tell us about a special nurse who has touched your life.
Most of all, congratulations to all nurses in our community. We thank you and wish there was time to celebrate you all in the way you deserve.
Ryan Eller: Ever-changing variety and challenges keeps young St. Helena Hospital ER nurse on his toes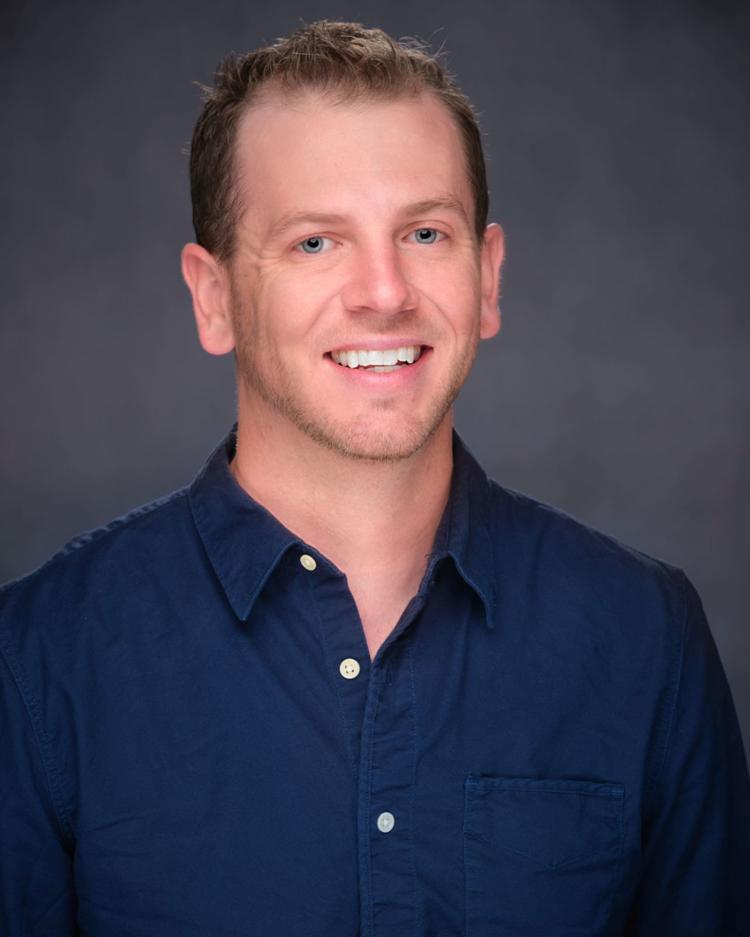 Ryan Eller is an emergency room nurse at Adventist Health St. Helena and says he couldn't envision working anywhere else.
"The best part about nursing for me is the interaction with people and how it changes every day because you have no idea what's coming through the door" said Eller, a 10-year veteran from Bakersfield. "It keeps you on your toes."
Eller originally was planning to go to physician assistant school but changed his mind after a three-month volunteer stint in Africa at the Malamulo Adventist Hospital in Makwasa, Malawi.
"I did that for three months and decided I didn't want to go back to school … So I chose nursing school," he said. "My father is an ER doctor, and he thought I would be better off going the nursing route."
Eller is not one to be idle. "I currently work in three ER rooms — St. Helena Hospital, Kaiser San Rafael and North Bay VacaValley," he said. "I'm part time here but on call everywhere else. I get to pick my own schedules, and that allows me to put my stuff here on hold for a little bit and do things like go to Africa."
"Nursing can definitely be draining," Eller admitted. "It's more emotionally exhausting but it can be physically draining, too, if you are doing a bunch of days in a row."
"In the ER, we see people from all walks of life with all kinds of issues," he said. "We might see somebody come in with a cough or a cold, or we can have people who come in where we're trying to save their life. One is not a very stressful situation, or we have the flip side where we go into a room and someone needs immediate medical attention, the family's in a traumatic mode and you're trying to save the patient's life."
Eller said he understands that people are not often in a great mindset when they come to the ER, so he and his team do their best to triage the complaint, fix the problem and get them either out the door or admitted for further care. "My personality is such that I like the variety," he said.
As far as the changing health care environment, Eller is familiar with everyone wanting to be their own expert by diagnosing their issue on the internet. "We call it playing 'Dr. Google,'" he said. "They often come in and want to tell us that they need this, this and this, instead of waiting to see what we recommend."
Eller says the lower volume at Adventist Health St. Helena, formerly known as St. Helena Hospital, allows him to become more connected with his patients. "At some area hospitals you might be seeing up to 200 patients a day, and you don't have much time to interact with people," he says. "That's one of the reasons I like the work more at St. Helena Hospital, because here I have the time to talk with and get to know my patients."
"I have more autonomy here," he says, "which makes you feel like you are using your brain a bit more where at larger hospitals you live in a very small box. Here, I have a closer relationship with the doctors who care about what I think and trust my judgment."
Eller was nominated by a colleague who recently brought her mom to the emergency department at the hospital. She told the Register: "She has Alzheimer's and most people don't show much regard for her due to her condition, but this nurse treated her with upmost respect and talked to her throughout her treatment as if she was a fully functioning adult. To see a young nurse treat an Alzheimer's patient with such respect is very special."
Coleen Giovanonni: Sick grandmother led local nurse to career in Intensive Care Unit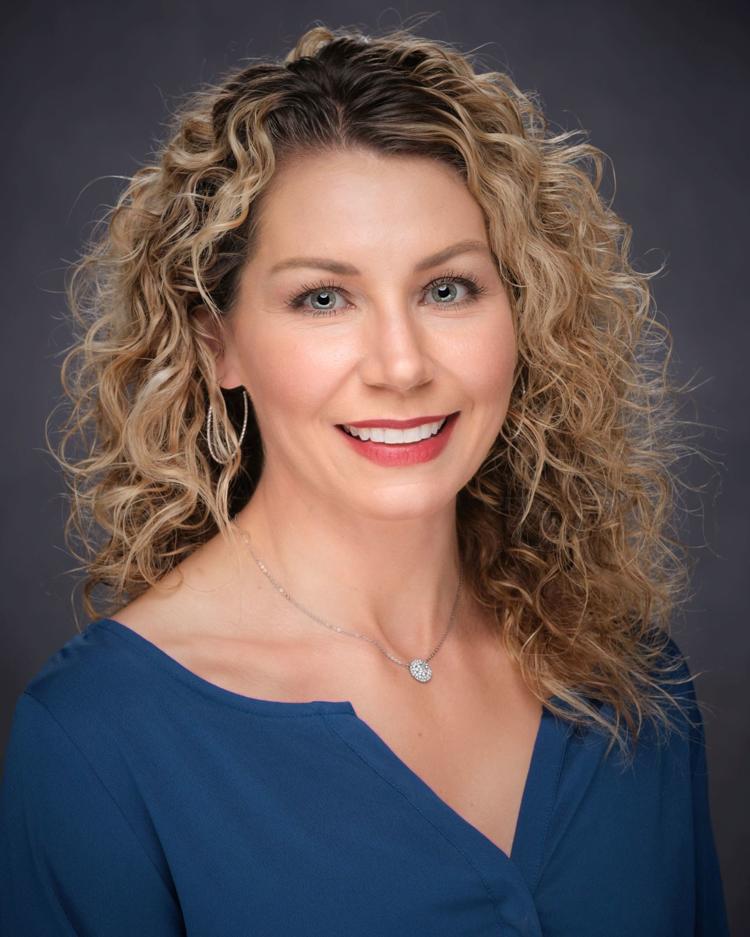 As a 16-year-old high schooler, Coleen Giovanonni watched the care her critically ill grandmother received and was inspired to a career in nursing.
"I was really inspired by that and nursing seemed like a profession that spoke to me and that I might be interested in doing," she said.
Giovanonni is a veteran of 17 years in the Intensive Care Unit at Queen of the Valley hospital.
"I know I work with some really amazing people," Giovanonni said, "So for me to be considered is pretty incredible."
Born and raised in Napa, Giovanonni is a graduate of Justin-Siena High School and the nursing program at the University of San Francisco.
"I did four years and got my bachelor's degree at USF, and then I came back to Napa and I've been working at the Queen ever since," she said. "I've always been one to nurture, and I love taking care of people."
While attending nursing school, Giovanonni commuted to and from Napa on weekends to work at Queen of the Valley. "I saw the challenges that came with the job," she said, "And I knew nursing was what I wanted to do."
After graduating from USF, Giovanonni was hired into the Intensive Care Unit at the Queen, and has been a lead nurse there for the last three years.
"As an intensive care nurse, I take care of the sickest of the sick people," Giovanonni said. "I'm lucky enough that when people are having their very worst day, I get to be with them and hopefully do something that's going to make their day a little bit better. I never wanted to come across a patient I wouldn't be able to take care of, so I figured if I got trained to take care of the worst of the worst, then I would always know what to do."
Giovanonni said nursing has been everything she wanted it to be and more. "We have days that are really hard but it's so rewarding," she said, "because I am trusted to be there with people who are really sick and trusted to make it better for them."
"You have to love nursing to be able to do it," Giovanonni noted. "Nursing isn't the kind of profession you should get into for the money. It's really hard work, both physically and emotionally, but I wouldn't change it for anything. I absolutely love what I do and you can't do it if it's not something that you love. It's a special job."
She spends a great deal of her time these days training younger nurses.
"We have programs through the hospital with different nursing schools in the area, so we often have nursing students from PUC, Napa Valley College and Sonoma State that come in that we mentor and train," Giovanonni explained. "We also have new hires and new grads that come into our unit that need training."
A close friend who nominated Giovanonni for the Nurse of the Year award told the Register: "I've known Coleen since high school and watched her through nursing school and the duration of her career. I've seen her growth into one of the most competent and caring nurses I know. What sets her apart even more is her ability to interject a lightheartedness and humor for her patients and their families who are going through such hard times."
Debbie Ramos: Old-school bedside nursing sets this St. Helena emergency room nurse apart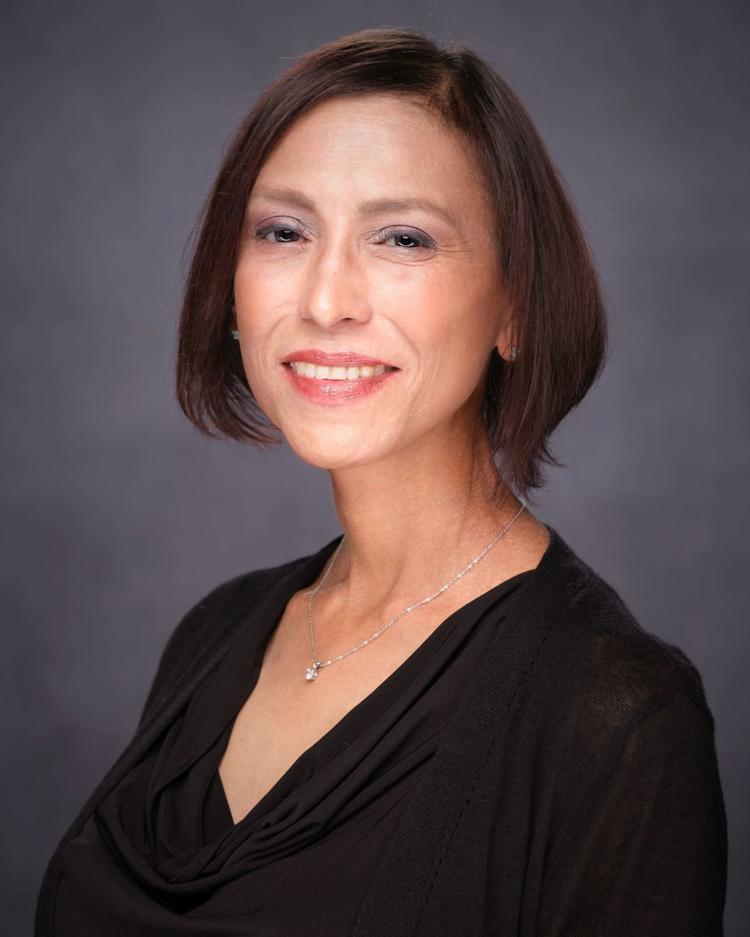 "I'm an old-school nurse and I'm there to take care of my patients," said Debbie Ramos, an emergency room nurse with 20 years experience at Adventist Health St. Helena.
"Honestly, I can't even wrap my head around being nominated for this award, it's an honor and it's beyond humbling," she said. "There are so many worthy nurses out there."
A 1998 graduate of the nursing program at Pacific Union College, Ramos joined the heart and vascular department at Adventist Health St. Helena, formerly known as St. Helena Hospital, and later transitioned to the emergency department in 2007.
Like many nurses, Ramos was inspired as a youngster by a close relative who worked in medicine. "My father was an X-ray tech, so I spent a lot of time hanging out in the hospital," she said. "Obviously it's very different from a kid's perspective but I grew up wanting to be a doctor."
Ramos, who grew up in Alhambra in the San Gabriel Valley, moved to St. Helena after high school and enrolled as a pre-med student at Pacific Union College.
"After my first year, I was diagnosed with Hodgkin Lymphoma, and I need to move back home for treatment," Ramos said. "I spent a lot of time with nurses and that changed my perspective when I went back to school."
As soon as Ramos finished her cancer treatments in 1995, she moved back to St. Helena and enrolled in the nursing program at PUC. After graduation, she was hired by Adventist Health St. Helena.
Ramos says one of the most rewarding things about nursing is the gratitude you receive from patients and families as a nurse.
"Being there for them in their most vulnerable time, and being allowed to be a part of that no matter what the outcome is, is a very special thing that a lot of people don't get to be a part of," she said.
"I never know what's going to come through the emergency department," Ramos said. "It's exciting and it never gets mundane and I like that."
"It's hard work but it can be fun, too. Your co-workers really are your family," she said. "I'm truly blessed to have been able to do what I do and enjoy it for so long."
Ramos noted that many things have changed in the nursing business, but the important things like spending time with your patients hasn't changed much.
"Electronic medical records are new since I got into the business," she said. "But I feel it's a little less personable at times because I am on the computer so much … I'm old school, I'd rather spend more time with my patients. I'm a bedside nurse and I'm here to take care of them."
The veteran nurse said being a cancer survivor puts things in perspective for her. "The one thing that keeps me humble is seeing how precious and fleeting life can be. You take that and try to make the most of your days here."
A co-worker who nominated Ramos for recognition in this issue said she is an inspiration and shining light to patients and colleagues alike. "People come into our emergency department asking specifically for Debbie," her co-worker said. "She has guided many of our patients through the cancer treatment process and has given them hope, knowledge and compassion. Debbie would be nominated alone on her compassionate and competent nursing care, but her grace and positivity sets her above the rest."
Sonia Rivero: Argentinian nurse brings comfort and care to patients in the cancer center at St. Helena Hospital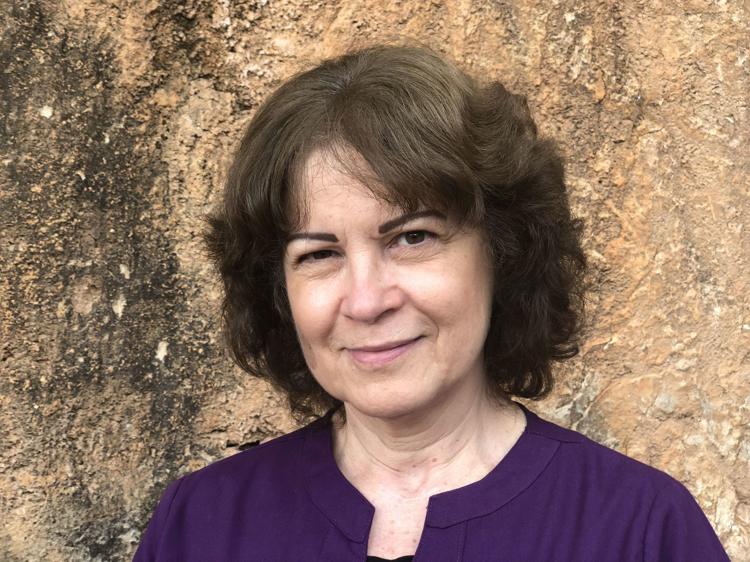 Although she was born and raised in Argentina, Sonia Rivero has spent most of her life in the Napa Valley as a cancer unit nurse at Adventist Health St. Helena. Now in her 43rd year of nursing, Rivero says she wanted to a nurse as far back as she can remember.
"I had a rubber doll that had holes all over it because I would give it shots," she chuckled.
Rivero was visiting Argentina recently when she got the news that she had been selected to be profiled in the Napa Valley Register's Nurses Week section. "I didn't know what to say," she recalled. "We all work together as a team, and I think everyone deserved to be nominated. I think of my team as my second family."
A charge nurse in the hospital's Martin-O'Neill Cancer Center, Rivero earned her nursing degree from the National University of Rosario in Rosario, Argentina.
"When I was finishing high school, I took those tests to see what your interests are and one was a social worker and another was being a reporter," Rosario said. "I said 'No, that's not for me,' so I went into nursing and I've never regretted it."
Rivero said she and her husband came to the United States because her husband wanted to go to school and get a master's degree in education.
"We were planning to be here three to five years and it's been almost 40. We moved to Angwin about 1980, and I worked as a CNA at St. Helena Hospital (now known as Adventist Health St. Helena) for a little while. We then we moved to Southern California for a couple of years and we didn't like the city, so we came back and have been here since," Rivero said.
"Right now, I am the charge nurse of the infusion room at the cancer center here," Rivero said. "Cancer patients inspire me because they have to live a day at a time, and seeing these people fighting to survive makes me realize that I need to take care of myself and enjoy every day of my life. I love giving my patients hugs so they know that somebody cares about them. We have people here who are by themselves who don't have any family and they have to deal with it alone."
Rivero said working with cancer patients is hard work. "Sometimes you don't know what to say, you pray and find the right words to encourage them to keep going and support the decisions that they make." Rivero says she tries her best to help give cancer patients the strength to go through treatments.
"Sometimes you have patients who are angry because of what they have to go through, and you have to respond to that with kindness and make people feel safe," she said. "Our goal is to treat the body, the mind and the soul."
Patients are much sicker today when they are admitted than they used to be, according to Rivero. "Now because of insurance, hospitals can't admit patients until they are really sick."
As many nurses have said, computers have really changed their world and not always in a good way. "Sometimes I feel that there are so many things you need to put in the computer that nurses are spending more time doing that than taking care of their patients," she said. "That's a change I don't like because you need to spend time with your patients and listen to them. Sometimes, nurses don't have time for that today."
Rivero also echoed other nurses in advising people considering going into nursing to think about their motives. "If it is to help people, then go for it. But if your motive is to just earn money, then you won't be a very good nurse. My patients come first," she added.
Rather than being nominated by a nurse or a patient, Rivero was nominated by the entire oncology nursing team at Adventist Health St. Helena. Her team shared that she is a seeker of the important details and wants to understand what the underlying issues are for every patient including clinical social, and emotional needs. She does this fact finding in a way that is comfortable for the patient and their loved ones and can establish trust quickly. Her approachable style also makes her a welcoming and skilled mentor for new nurses, they said.
Although working in the cancer unit is challenging, Rivero remains as committed as ever. "I have never regretted coming to help cancer patients," she said. "It fills my heart and that's why I'm here and why I've been a nurse for so long."
Jen Selby: Napa nurse uses emergency room skills to help children all over the world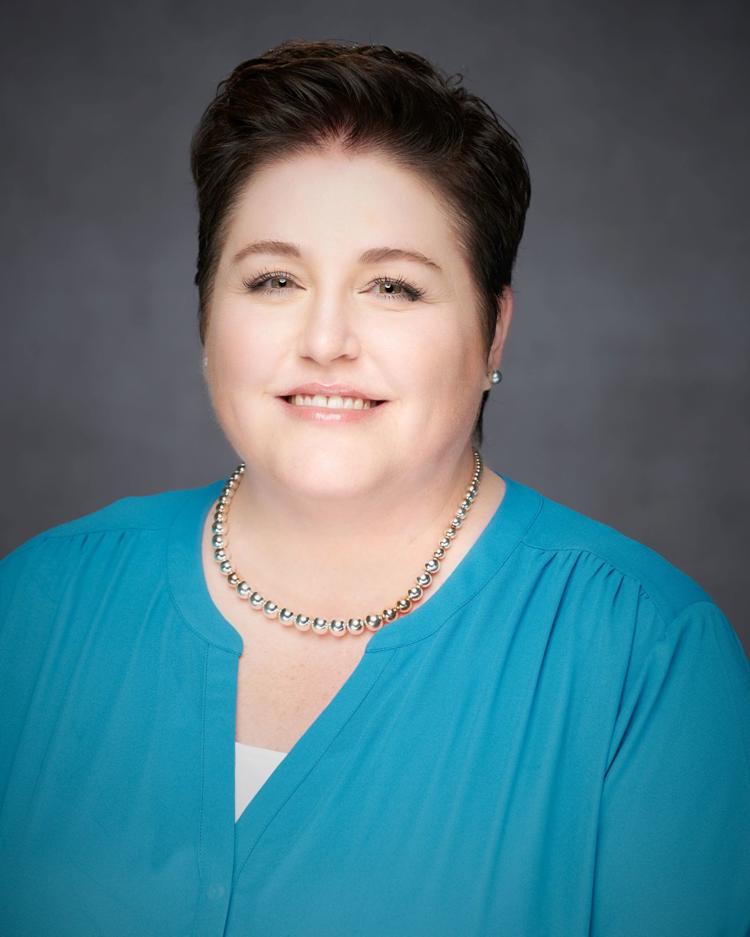 A veteran of 19 years in the nursing profession, Napa native Jan Selby says emergency room nursing is something she always wanted to do.
"As a kid, I remember driving by the emergency room at the Queen and seeing that red helicopter out in front and I just knew that was what I'm going to do," Selby said. "Now I think of nursing as part of my identity, it's a core part of me."
"I am somebody who has to go towards suffering when I see it, like fire fighters run towards a burning building when everyone else is running away, that is how I am with suffering," she said.
While a student at Napa High School, Selby completed the Certified Nursing Assistant (CNA) program through the Regional Occupational Program. "Then right out of high school, I went directly into the prerequisites at Napa Valley College and graduated from the nursing program by the time I was 21," Selby said.
When she was in college, Selby worked at the Queen as an Emergency Room technician. "After I finished school, they hired me right into a nursing position in the emergency department where I worked for about five years," Selby said. "Then I decided I wanted to spread my wings and moved to New York City, where I worked at a major urban inner city Level One Trauma Center in the pediatric ER," she said. "I just loved caring for kids so I lived and worked there for several years and got a lot of good experience with critically ill children."
Eventually, Selby decided it was time to move back home and called the Queen to let them know she was returning to Napa. "They asked me when I wanted to start, so I've been back for about 10 years in the ER and for the last six years as the educator for the department," Selby said.
Last year, Selby saw things from the other side when she spent six weeks in the hospital after suffering a stroke, followed by brain surgery.
"I came out of that a better nurse," she said. "I'm more patient now and spend more time with the people I'm helping. I see the fear and vulnerability in their faces and I am familiar with that."
Selby says being the educator means having to be the subject matter expert for every single thing in the ER from policies to procedures to understanding every piece of equipment.
"For every patient presentation that might come in I have I have to know what to do about it and then I have to be able to teach it, sometimes on the spur of the moment," she said. "It can be anything from a toddler with a bead in their ear to a major trauma where we have to crack their chest open."
"It's a lot of responsibility, but I enjoy it," she said. "And if we're going to implement a new policy or procedure in the department, I will write the policy from start to finish and do the educating and mentoring for the staff."
"You can't become a nurse if you don't want to ever learn anything again," Selby said. "You have to constantly be educating yourself."
But Selby's nursing adventures aren't limited to Napa and New York City.
"My friends are always telling me that I should write a book because I've been a nurse all over the world," she said. "I've done mission trips, I've done disaster relief in Third World countries and I went to Haiti for a month after the 2010 earthquake there. I was the only healthcare provider for about 2,000 Haitians."
"When I hear about those kind of situations, there's something inside me that compels me to help," she added.
Selby said she has also traveled to Africa and worked with children suffered from malaria there.
Little did Selby know that years later, her experience with earthquake victims would come in handy in Napa. "When we had the earthquake here in Napa, within 20 minutes I was at work in the hospital using all the tools that I have to do whatever I could," she said.
A colleague at Queen of the Valley said this about Selby: "Jen is one of my nursing heroes. She is constantly improving her knowledge and skills so that she, and those she teaches, can offer the best care to our patients. A recent example is her participation in a program where she learned to insert thread-like, central access lines into one of our most vulnerable patient populations: sick newborns. This will allow many of these babies to be cared for in our hospital, keeping them closer to family."