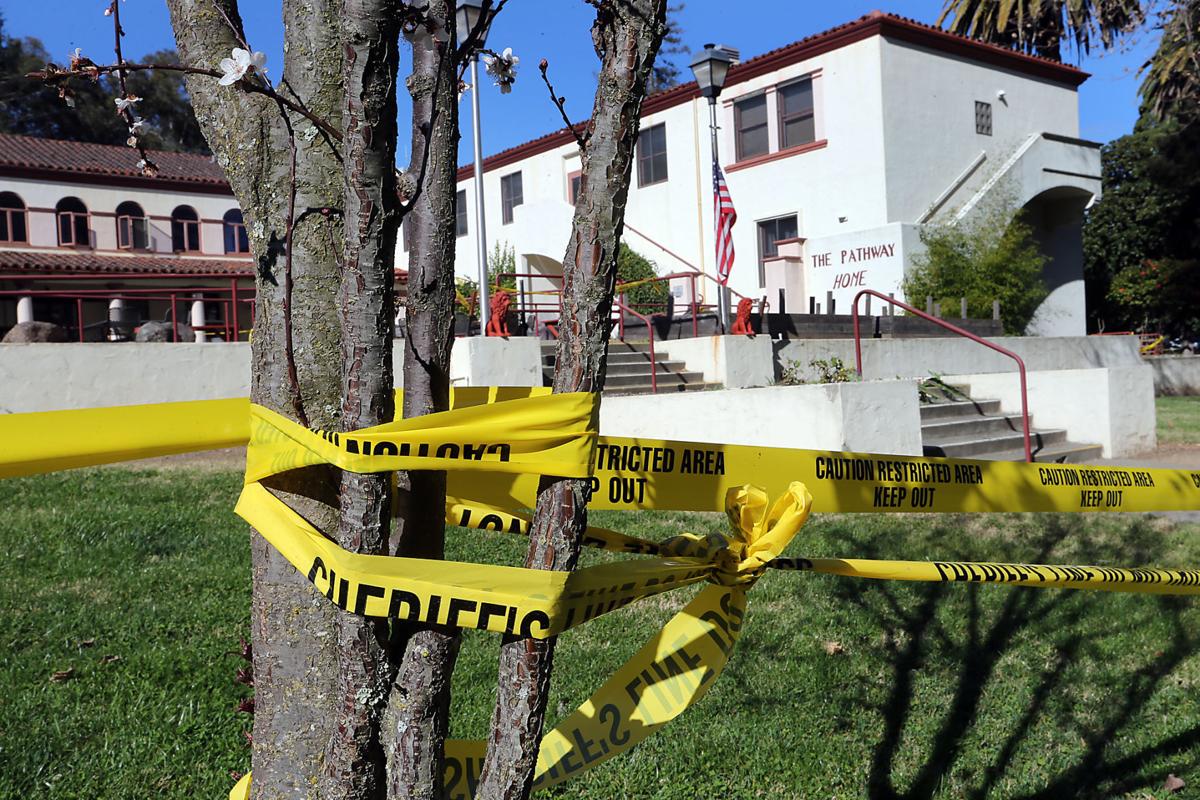 When Napa County Sheriff's Deputy Steve Lombardi first heard reports of an active shooter at the Yountville Veterans Home, he thought it would turn out to be a false alarm.But the dispatcher on his radio didn't let up. He soon realized that there was actually a gunman on the campus.
"I can just remember my heartbeat in my ears," he told California Highway Patrol officers who were investigating the incident because it occurred on state property.
The county recently released heavily redacted records of the Sheriff's internal investigation into the incident, following public records requests from the Register and other media outlets. Investigatory records into officer-involved shootings now must be released under a new state law that went into effect this year.
Lombardi, a 26-year veteran of the Sheriff's Office, was headed southbound on Washington Street in his patrol car when the call first came in on March 9, 2018. As he drove toward the Veterans Home, his mind drifted to the heavy bulletproof vest that he had left behind in his locker. Was there time to get it?
"No, I, I have to go … I can't go back for it," he said. "I will never complain about the thing again."
Lombardi stopped his car to strap in to his tactical equipment, got back on the road and struggled to buckle his seatbelt. He arrived at the campus within four minutes of first receiving the report of an active shooter and searched for Building G, or Madison Hall, where The Pathway Home live-in treatment program for vets with post-traumatic stress disorder was once located.
He paused to ask a woman in a black SUV for directions, and stopped at the sight of a woman near Madison Hall, waving her hands. No shots were fired, she said.
"Then I can remember being really scared and I'm by myself and I don't think my odds are very good of surviving this," Lombardi said. "I took cover because she came into the building with me and I couldn't let her go forward."
Lombardi entered Madison Hall. He headed upstairs, eventually turning right and facing the room where the shooter was inside. He cracked the door, saw a light on the mounted rifle and backed up after noticing the rifle was pointed in his direction.
The gunman racked his rifle. A woman screamed.
Lombardi fired his gun toward where he last saw the gunman.
"I wanted to save her … I didn't want her to die," he said. "That's why I fired my gun. That's why I shot."
The gunman fired rounds through the door. Lombardi backed up and fired again. Over the course of 10 seconds, Lombardi fired 13 shots toward the shooter, who fired back 22 times, according to a report released by the Napa County District Attorney's Office. Lombardi did not hit anyone in the room, officials say.
The hallway filled with a white fog and Lombardi reloaded his weapon, believing that the gunman would step outside.
"Shots fired," Lombardi said over his radio.
It seemed to him that 10 or 15 minutes had passed since he was alone with the gunman. Additional officers arrived six minutes after the first shots were fired, according to the DA.
Gunman Albert Wong, a 36-year-old Afghanistan veteran and former Pathway Home client, never did exit the room. He killed himself after fatally shooting Pathway Home Executive Director Christine Loeber, 48, Clinical Director Jennifer Golick, 42, and psychologist Jennifer Gonzales Shushereba, who was 32 years old and six months pregnant.
He had previously "joked" about wanting to kill staff members, investigators say, but said he would not harm any veterans, according to Sheriff's investigative records.
As Lombardi recalled that day's events to CHP investigators a week after the shooting, he said he thought he would die without the protection of his tactical vest. While Lombardi had served as the Sheriff's Office range instructor, working with firearms, for nearly a decade, he felt the gunman had an advantage. After all, the shooter was a veteran with combat experience. He knew the building.
The Sheriff's Office determined that Lombardi was justified in firing his weapon. The Napa County District Attorney's Office agreed.
The Napa County Sheriff's Office and Lombardi himself declined to comment for this article, citing pending litigation. Families of all three victims have sued public agencies for wrongful death and failing to prevent the attack. The Sheriff's Office has previously called Lombardi a hero for his actions that day.
"I've been scared, but I've never felt fear like that," Lombardi said. "Ever."
Get local news delivered to your inbox!
Subscribe to our Daily Headlines newsletter.