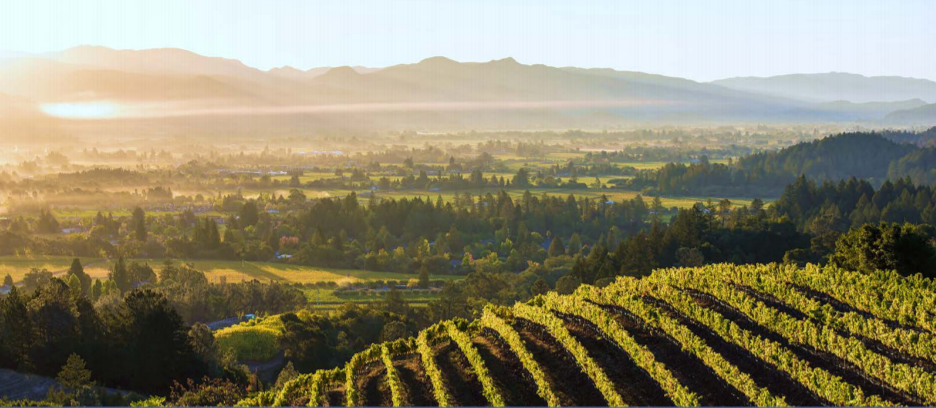 A large citizens group has begun shaping a state-required plan to make certain Napa Valley groundwater serving world-famous vineyards and wineries is never sucked dry.
The Napa County Groundwater Sustainability Plan Advisory Committee — 25 people appointed by the Board of Supervisors representing such interests as farming, wineries and the environment — was in action last Thursday with a Zoom meeting.
"Does Napa County consider its current groundwater – where we are at this point — sustainable?" asked group member Chris Sauer of the Napa Sierra Club.
Groundwater levels are stable, county Planning, Building and Environmental Services Director David Morrison said. Whether groundwater is sustainable depends on policies for the future.
Those policies will come from the thick plan that the county is crafting for the state Department of Water Resources. Whether Napa County's future groundwater regime is similar to today's or has tighter rules for well use is in play.
The committee looked at the plan's draft introductory chapters. Member Amber Manfree, a geographer who lives in Soda Canyon, protested that discussion of vision and project goals should come first.
Member Mike Hackett of Angwin said it seems the plan-to-be has a predetermined outcome and the group's task is to prove this outcome is correct.
County staff and consultants say data to come in later chapters will support statements made in the initial chapters, Morrison said. If the group disagrees, then it will have to revisit the initial chapters.
"It is a leap of faith at this point, you're right," he said.
Some people like to read the end of a book first, Morrison said. But the work in the initial chapters is giving the context and background for what is to come.
Manfree saw room to improve the writing quality in the initial chapters.
But there will be no "to be or not to be" eloquence in the plan. Morrison said the county is creating a government document to meet government requirements, not a Shakespeare play.
Hackett zeroed in on the relationship between the Napa River and groundwater that can feed it during summer months. Sections of the river have dried up in recent years, he said.
"It's important for us to dig down and find out why, because we can't say we're doing great in Napa County if the river is going dry," he said.
Napa County isn't creating a river management plan, but a groundwater basin plan, Morrison said. To the extent that groundwater influences surface water, surface water is an issue. But groundwater is the plan's primary function.
The initial chapters reviewed by the group on Thursday, as bureaucratic as they might appear, are apparently the easy part.
"These are the lightweight chapters," consultant Vicki Kretsinger Grabert said. "It's going to get more and more data-driven as we go along."
Committee members are Beth Milliken for Napa Valley Vintners, David Graves for Napa Sanitation District, Derek Rayner for Calistoga, Garrett Buckland for Napa Valley Grapegrowers, Geoff Ellsworth for St. Helena, Harvest Duhig for Coalition Napa Valley, John Ferons for Yountville, Johnnie White for Napa County Farm Bureau, Joy Eldredge for Napa and Michelle Benvenuto for Winegrowers of Napa County.
Other members are Connor Bennett, Michael Dooley, John David Ficeli, Eric Fitz, John Alan Galbraith, Hackett, Lester Hardy, Jim Lincoln, Manfree, Peter Nissen, Sauer, Patrick Tokar, Susanne von Rosenberg, Paul Warnock and Robert Zlomke.
The group's responsibility is to recommend a Napa Valley subbasin groundwater sustainability plan to the Napa County Groundwater Sustainability Agency, which has the same members as the Board of Supervisors.
The county is scheduled to adopt a plan in late 2021. It will then submit the plan to the state Department of Water Resources.
Go go https://bit.ly/33lSQgk to see agendas for the Napa County Groundwater Sustainability Plan Advisory Committee.