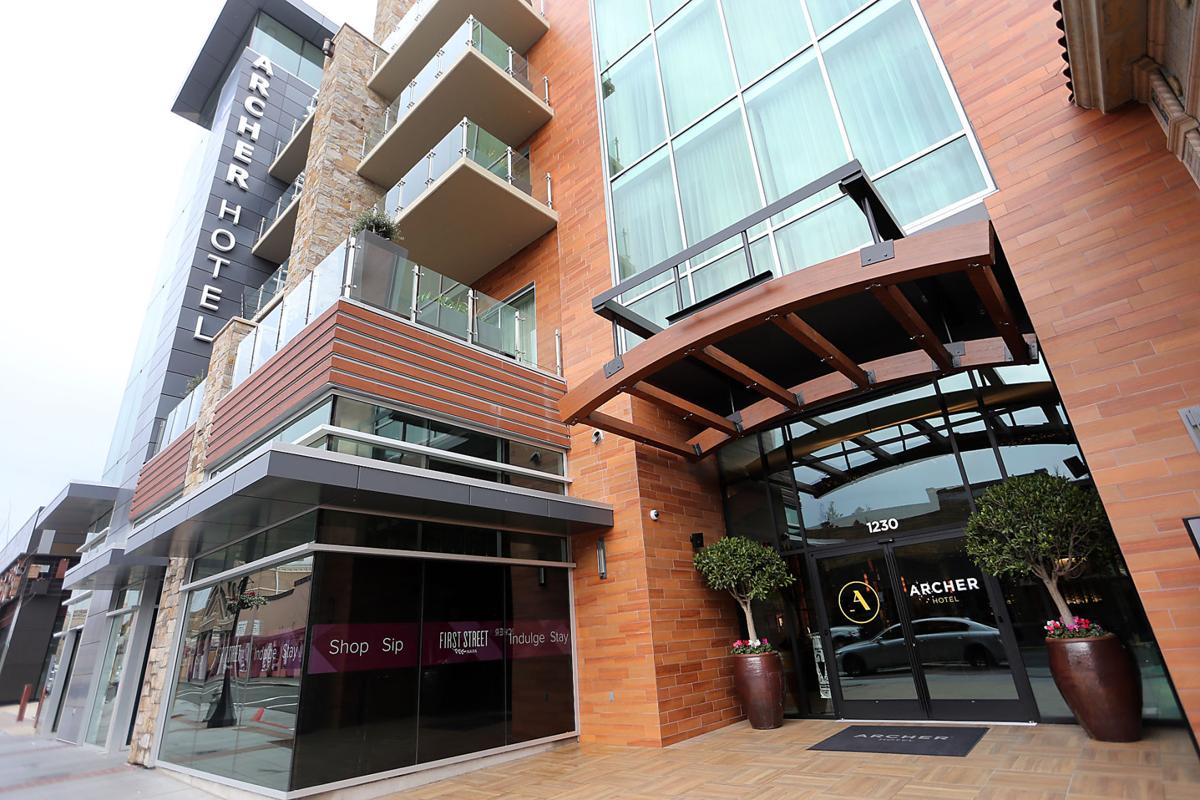 Nearing the one-year anniversary of the coronavirus pandemic's arrival in California, Napa's City Council debated a new year's to-do list of top priorities — with a focus on direct and indirect ways of dealing with COVID-19's economic effects.
During the council's annual conference to set policy goals for the year, the discussion ran toward proposals ranging from requiring "hero pay" bonuses for essential workers to opening up the nascent cannabis market to fostering more affordable housing.
What much of the brainstorming had in common was an urgency driven by job losses and pandemic-driven business curbs that have slashed city revenues for Napa to keep up its quality of life and achieve its other goals, according to Mayor Scott Sedgley.
We're offering our best deal ever with this Editor's Special. Support local news coverage by subscribing to the Napa Valley Register.
"It boils down to a vibrant and stable economy; nothing else can happen without that," he said Monday afternoon, on the second day of an annual workshop, moved online due to social distancing rules. "There's where we need to set our priorities coming out of this pandemic."
Over the course of Friday morning and Monday afternoon, various themes came to the fore as city leaders grappled with ways to carry out the goals of affordable housing, the assistance of homeless people, climate action and racial equity — all on revenues not expected to bounce back to pre-pandemic levels for at least three years.
Among the ideas discussed was an ordinance requiring some businesses to offer temporary "hazard pay" to those in lines of work increasing their exposure risk to the coronavirus — a step intended to bolster lower-income workers least likely to afford still-climbing rents in Napa and the Bay Area.
Council members conceded the heavy lift such a requirement could become, citing both legal and business challenges to similar rules in other cities, such as the threat by the Kroger supermarket chain to close a Long Beach grocery due to a hero-pay requirement passed by the city council.
Furthermore, the boost to workers' paychecks still might not make a dent in their ability to live as well as work in the city, where rents and home prices have continued to climb during the pandemic, according to Councilmember Bernie Narvaez.
Also getting a hearing was an easing of Napa's cannabis ordinance, which has allowed a handful of dispensaries to open but continues limiting their sales to medicinal customers rather than the adult-use retailing allowed in Vallejo and elsewhere outside the county.
"We have four or five dispensaries who have invested in our city, and dealt with a set of regulations that are really challenging," said Councilmember Beth Painter, a longtime land-use planner who served five years on the city's Planning Commission before her November election.
Though the pandemic has rocked Napa's hotel industry harder than nearly any other, its effect on the local housing market remained a priority to Vice Mayor Liz Alessio, who recommended a fresh study on hotels' link to workforce housing demand. Alessio also floated a fresh look at existing hotel zoning rules, pointing to the contentious approval of a four-story complex along the Wine Train rails that opponents said would wall off the once small-scale Oxbow neighborhood.
However, the recovery of local businesses remains too tenuous to commit to giving tourism businesses the heaviest responsibility for stoking a comeback, Sedgley replied.
"Placing additional challenges in front of businesses at this stage of the game is premature," he said. "I don't think we have the luxury to single out one use and say, 'You're going to help us solve the housing issue.' That's what I'm concerned about, what message we're sending."
Other topics the council explored Monday were a dedicated funding source to bolster services to the homeless community, tighter speed and traffic enforcement, and increased city outreach to the Spanish-speaking community, among other proposals.
This year's slate of priorities, however, will face stiff financial headwinds from the coronavirus pandemic that battered the city's sales and tourism revenue, depressing cash flow just as expenses are expected to continue rising.
From about $100 million in the 2018-19 fiscal year, revenue in 2021-22 is expected to reach only $91 million to $95 million amid a slow recovery for Napa's hotel sector, according to Finance Director Bret Prebula, who warned Napa's room-tax funding through July may miss a $10 million target already ratcheted sharply lower from roughly $26 million in the years before the pandemic.
With about 17% of the city's normal full-time staffing unfilled, Napa must thread a needle between overworking its remaining staff on the one hand, and avoiding extra expenses that could widen budget deficits even further and cause cash reserves to be drawn down as revenue growth plateaus, according to Finance Director Bret Prebula.
"We have to ensure our expenses in next three, five, seven years reflect this new pattern of growth, or lack thereof," he told the council.
WATCH NOW: NAPA COUNTY OFFERS CORONAVIRUS VACCINE HOTLINE FOR SENIORS
The week in cartoons
Clay Bennett cartoon
Clay Bennett cartoon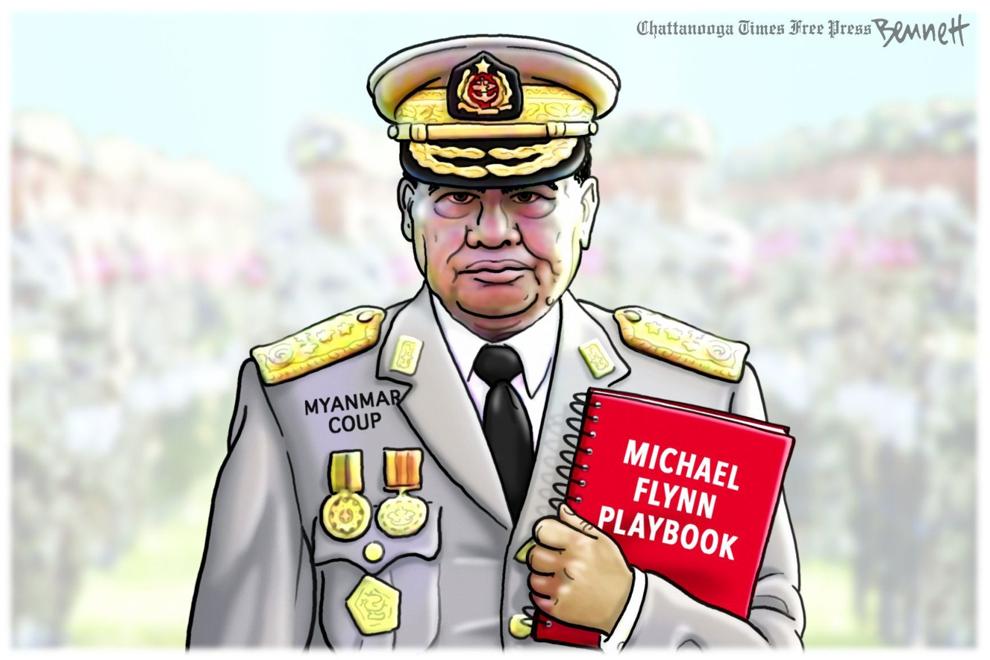 Clay Bennett cartoon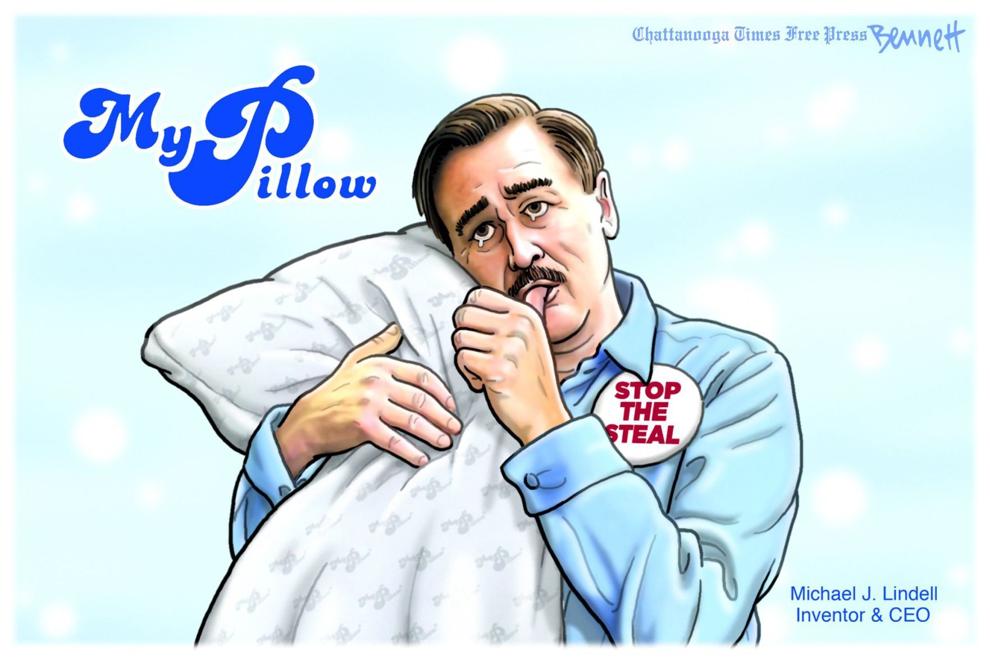 Clay Bennett cartoon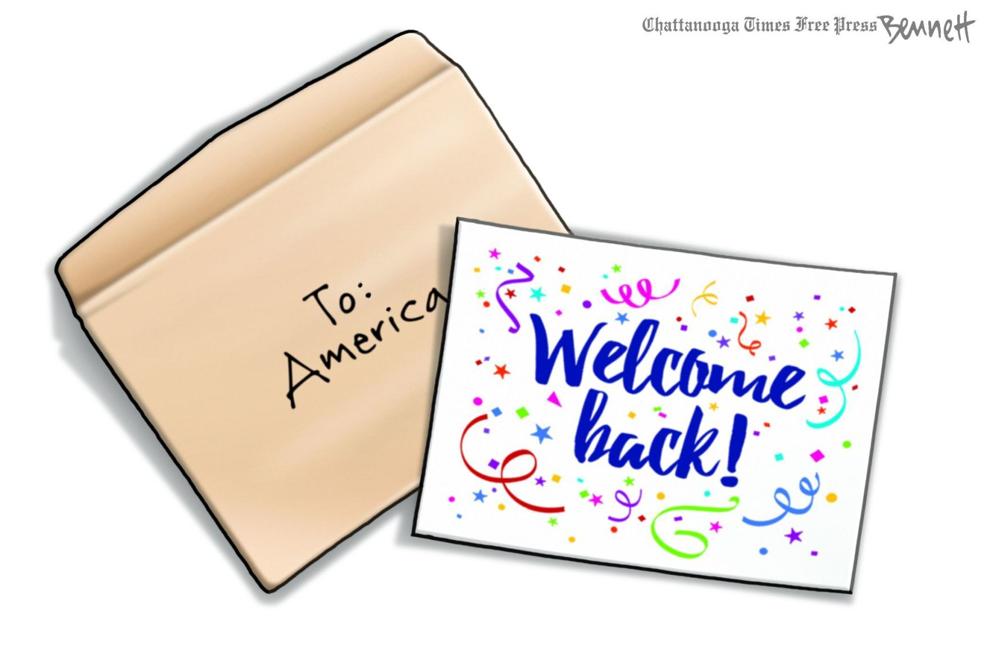 Jeff Danziger cartoon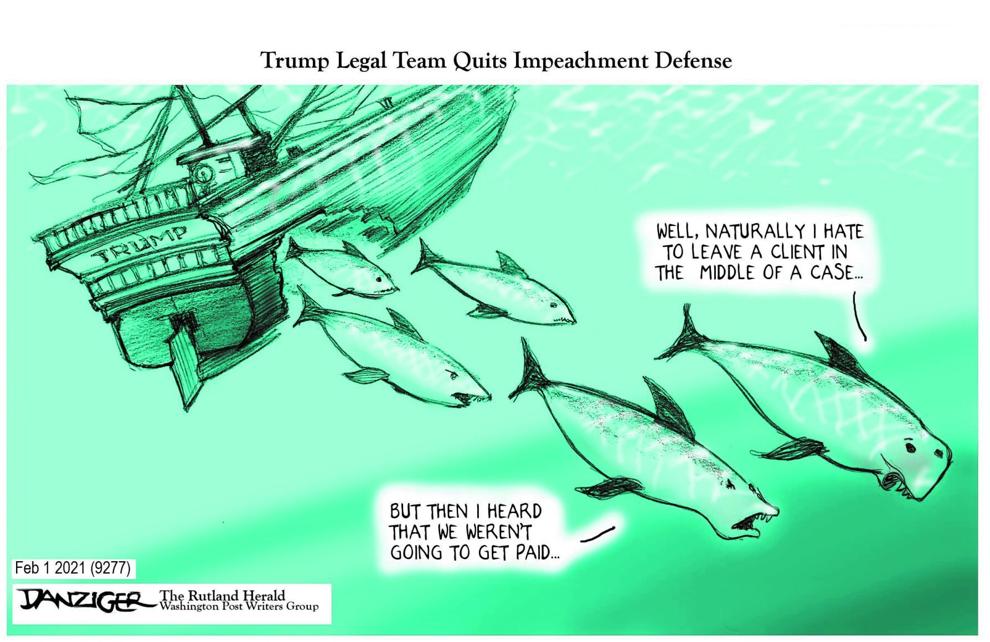 Jeff Danziger cartoon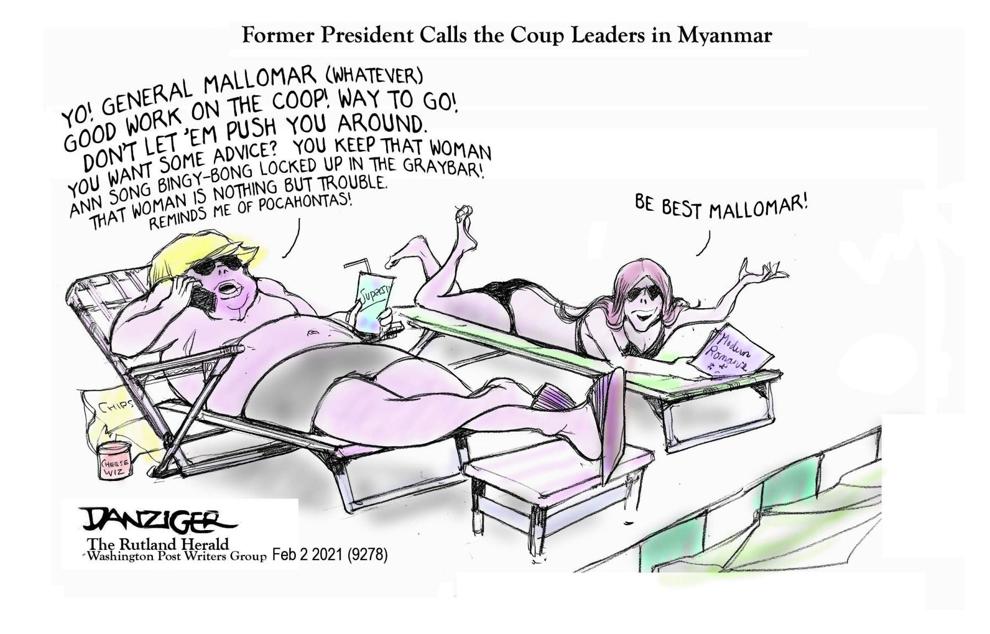 Jeff Danziger cartoon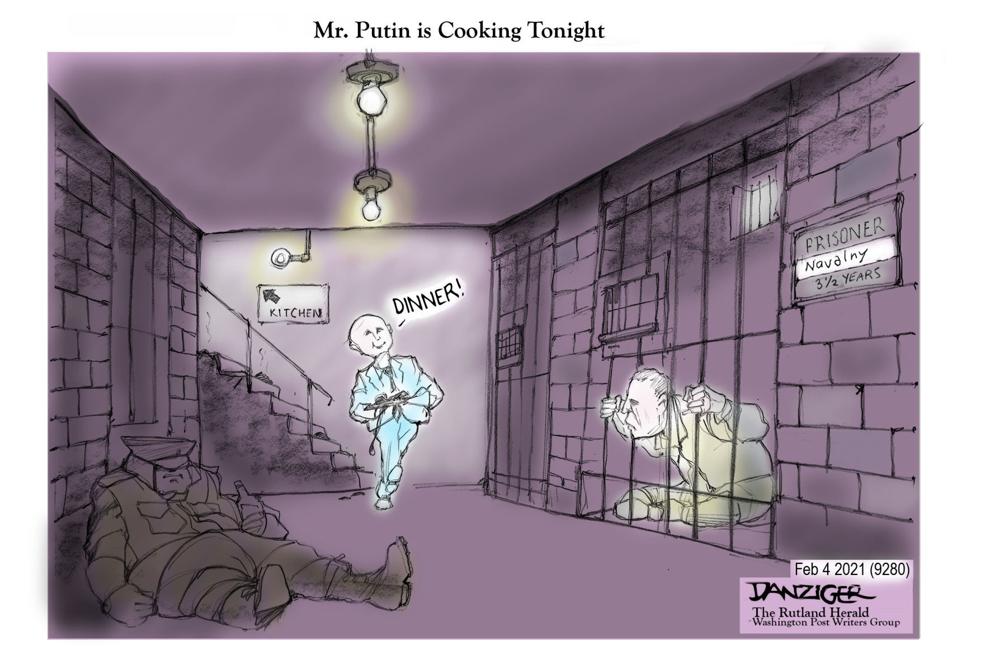 Jeff Danziger cartoon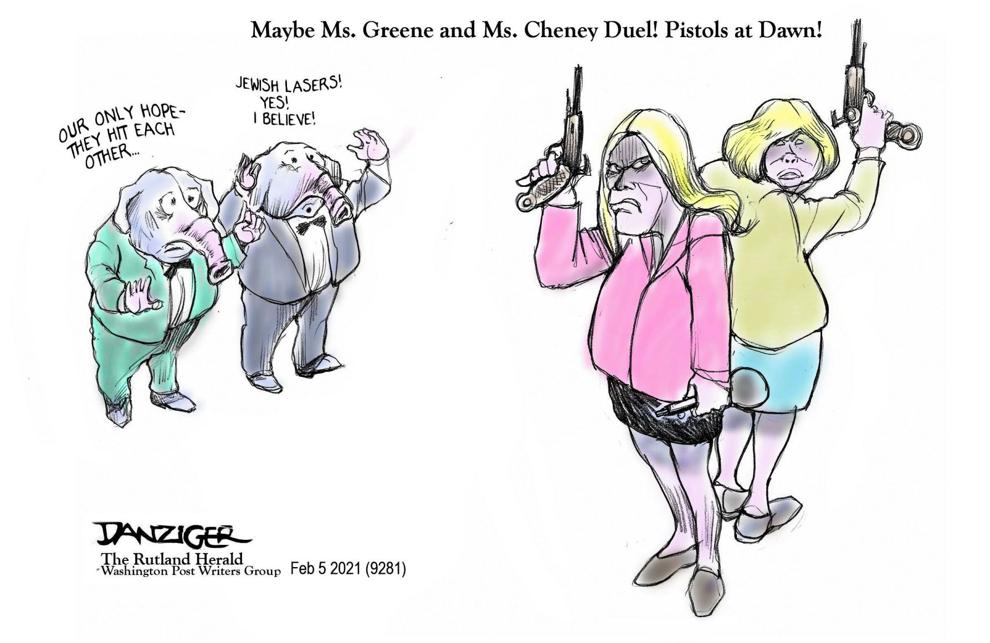 Jack Ohman, editorial cartoon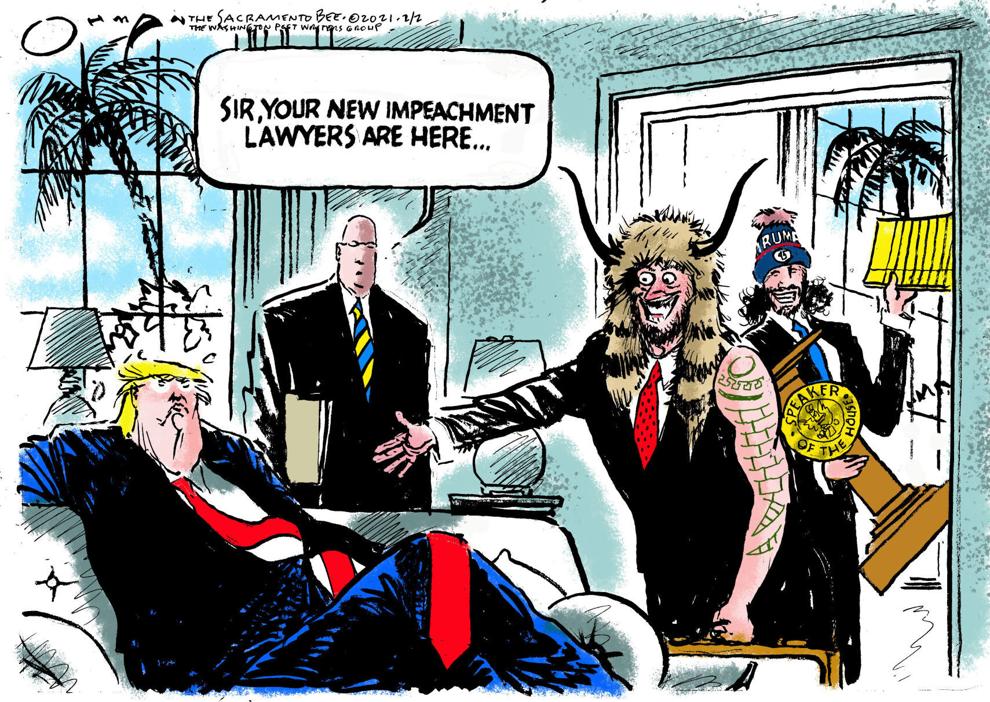 Jack Ohman, editorial cartoon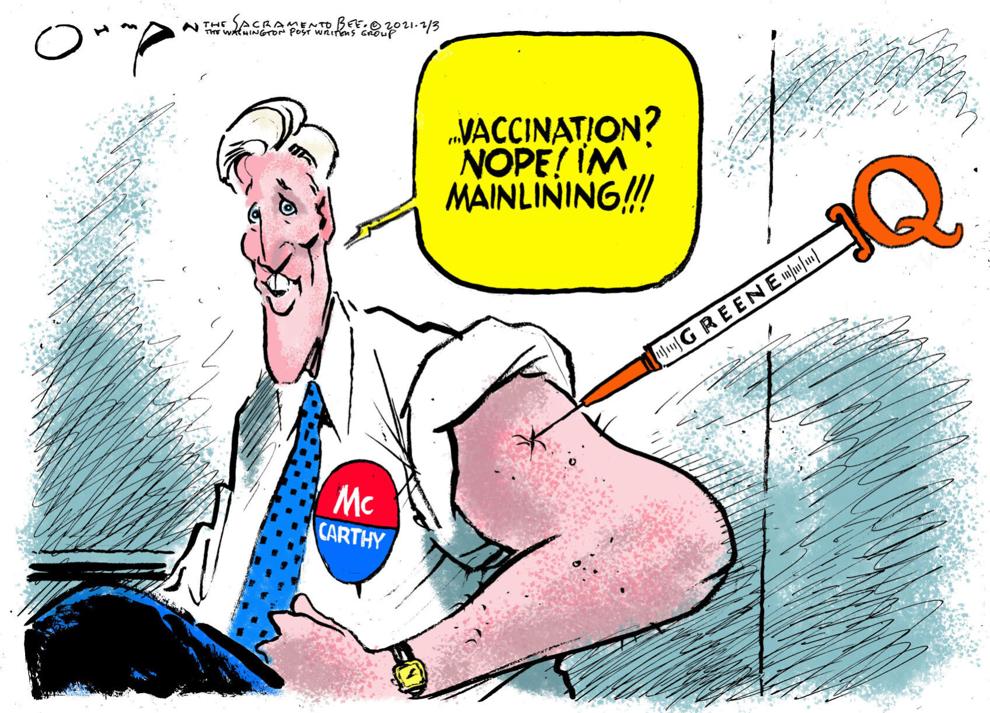 Jack Ohman editorial cartoon
Jack Ohman, editorial cartoon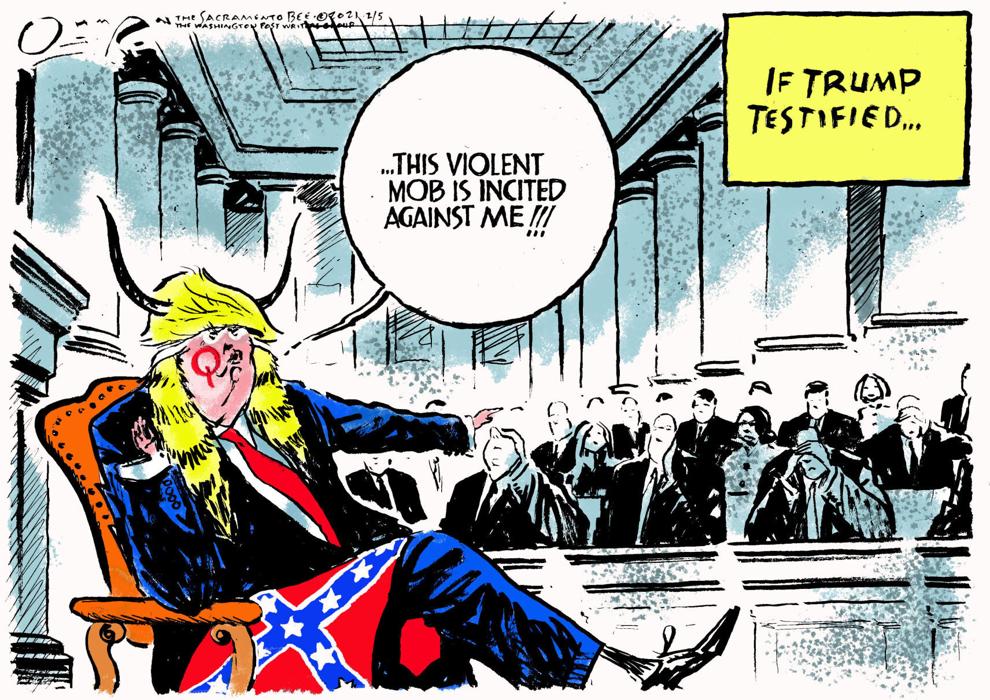 Jack Ohman, editorial cartoon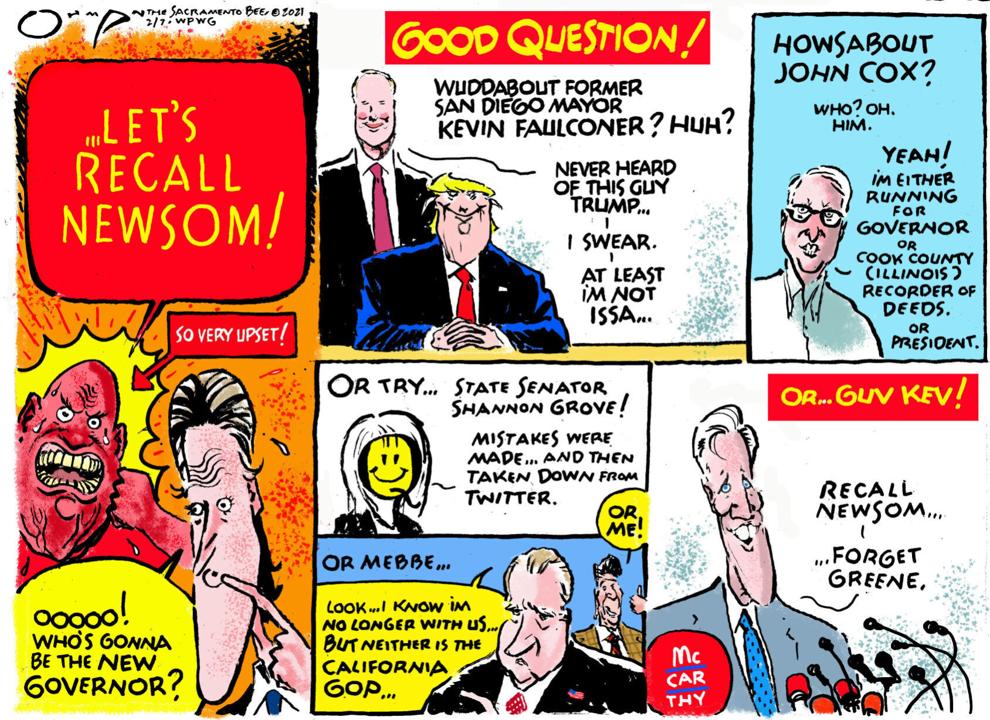 Lisa Benson cartoon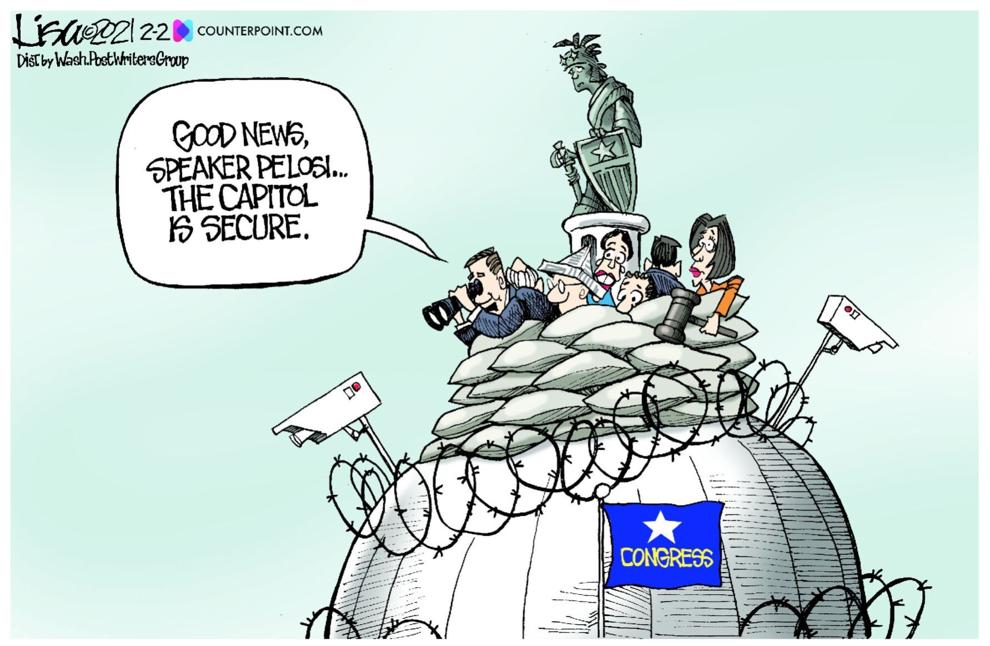 Lisa Benson cartoon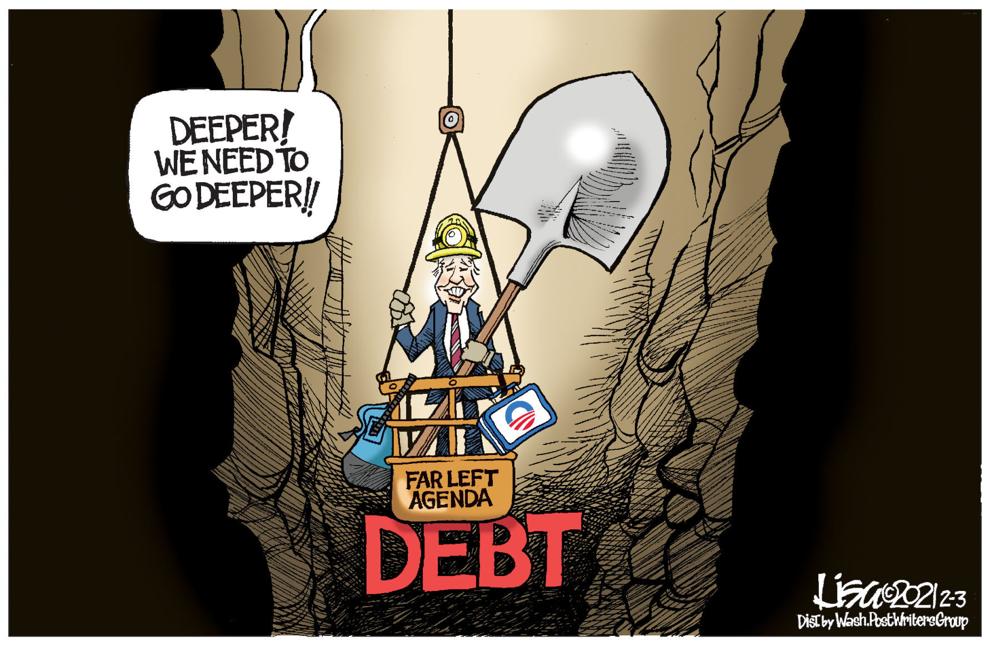 Lisa Benson cartoon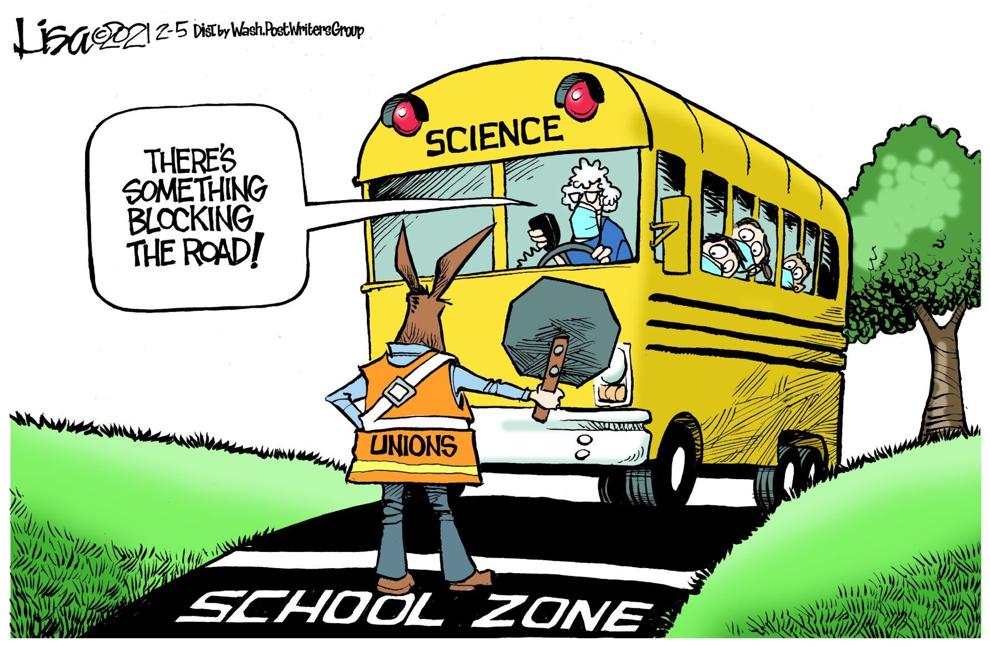 Mike Lester cartoon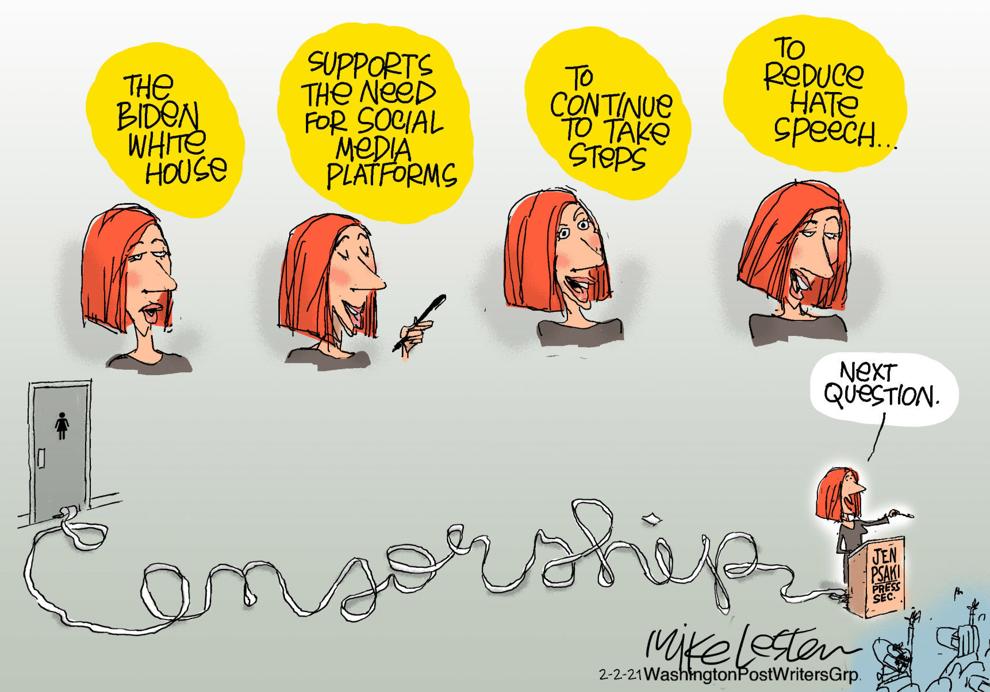 Mike Lester cartoon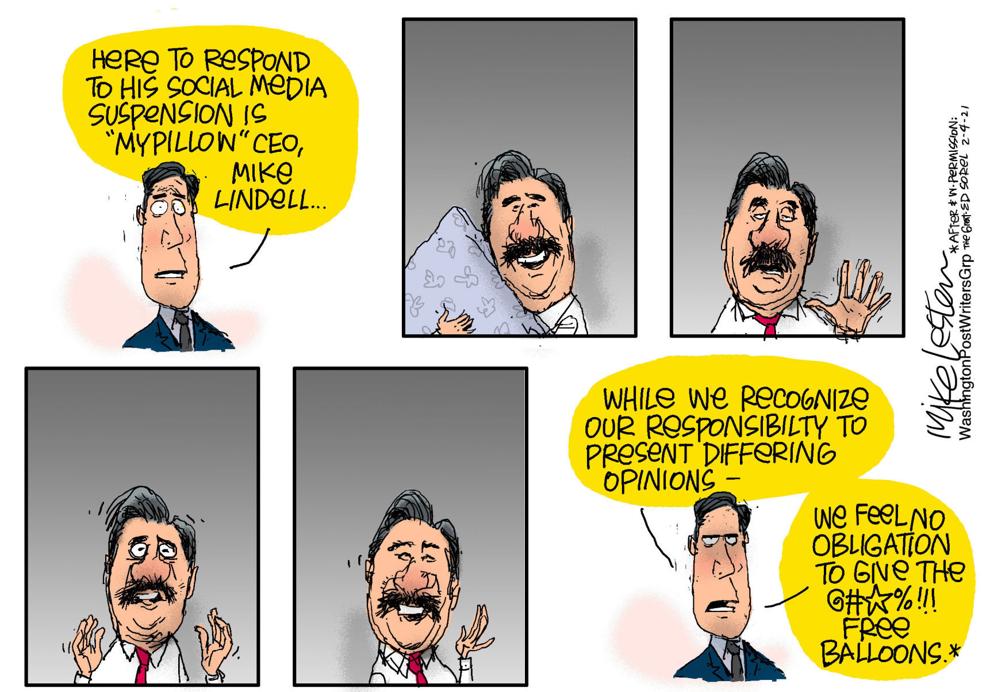 Signe Wilkinson cartoon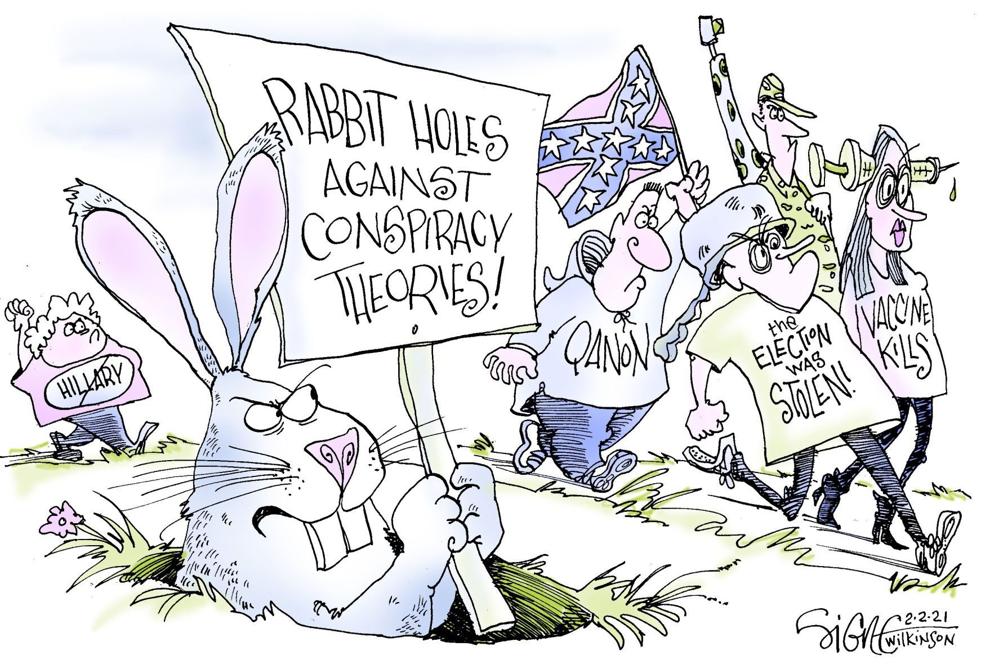 Signe Wilkinson cartoon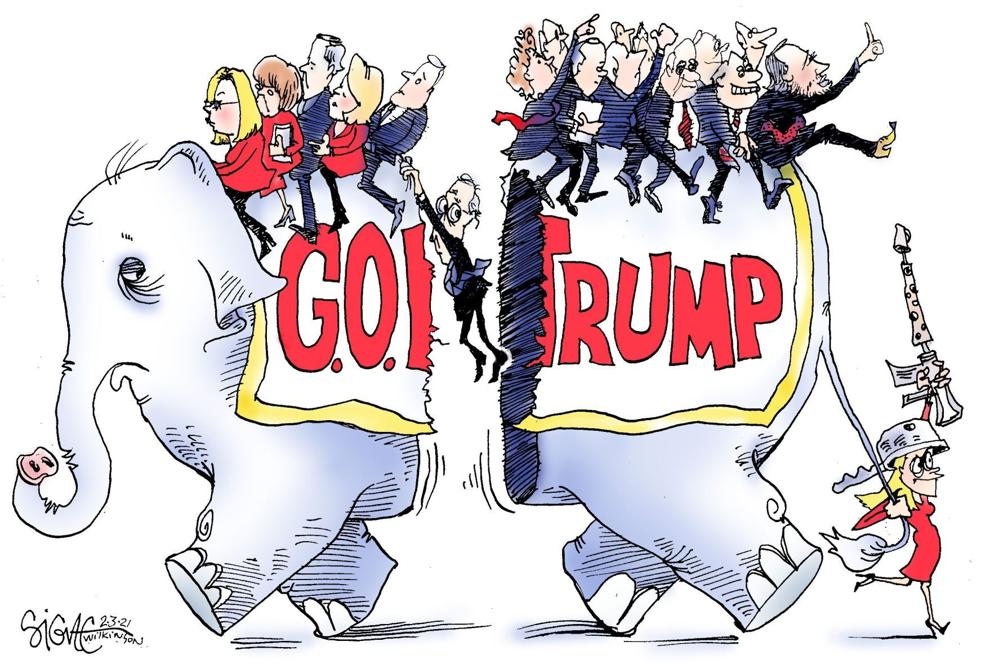 Signe Wilkinson cartoon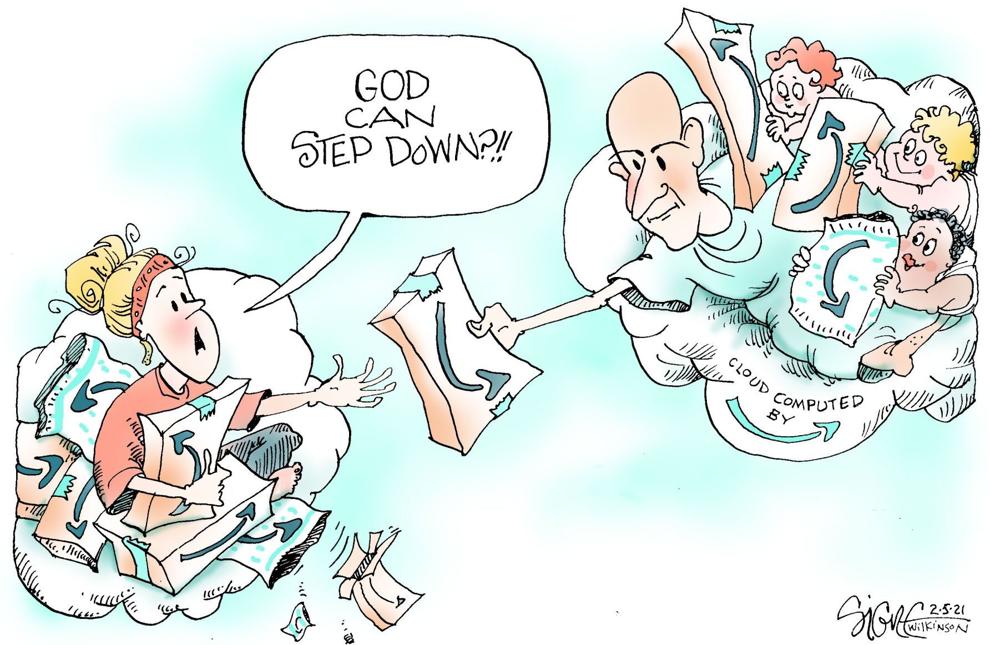 Tim Campbell Editorial Cartoons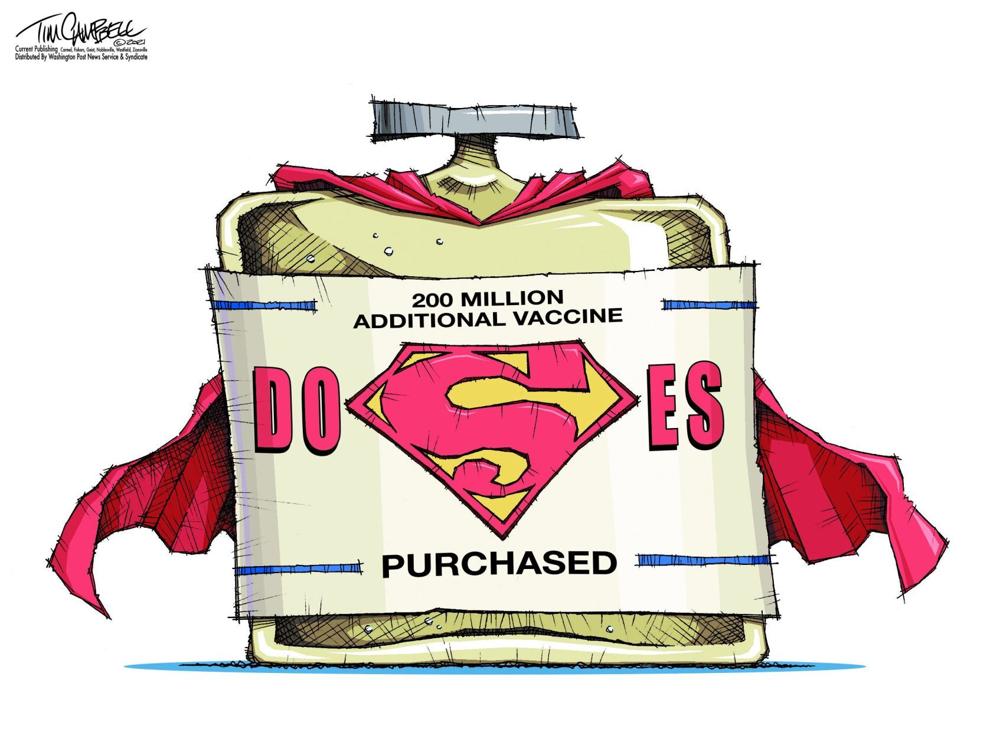 Tim Campbell Editorial Cartoons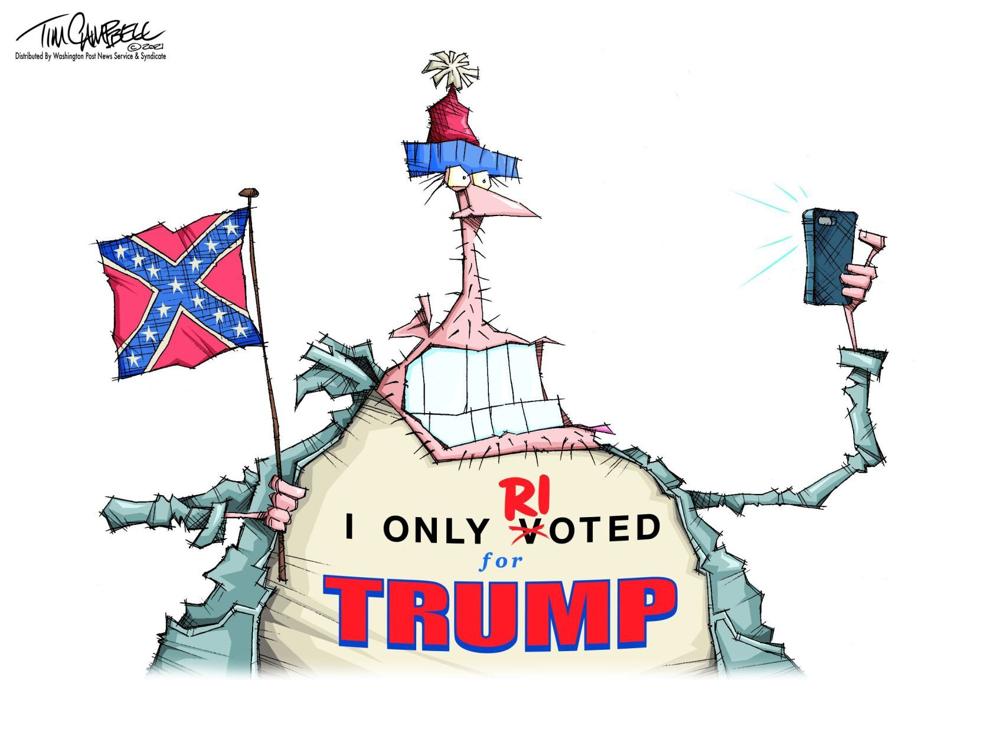 Tim Campbell Editorial Cartoons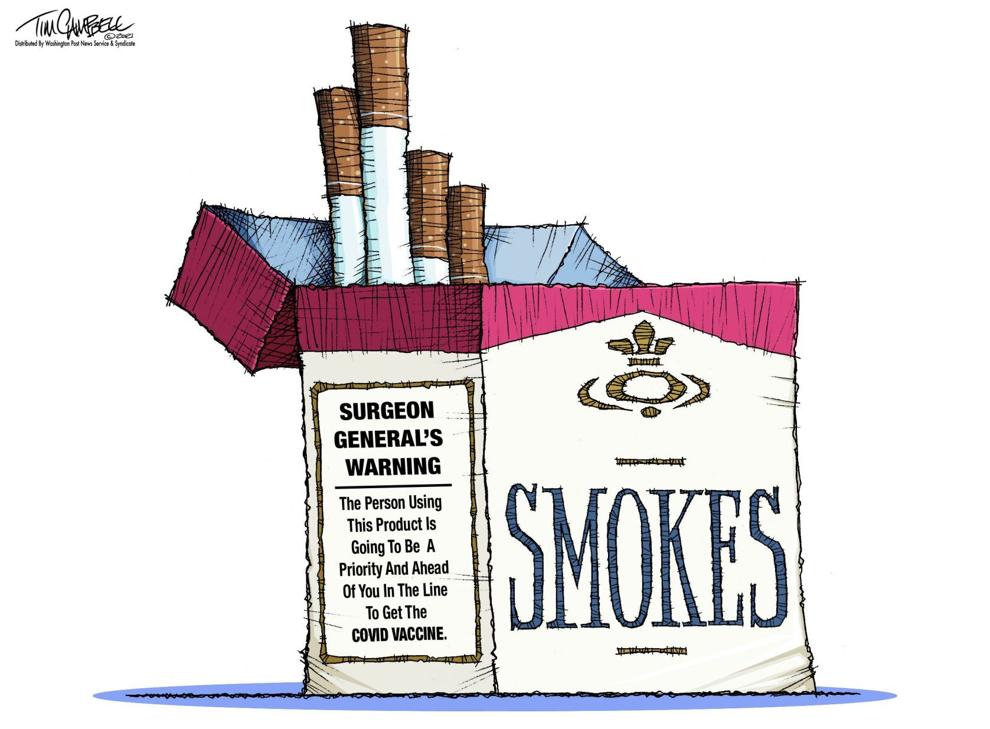 Catch up on the latest Napa County coronavirus news