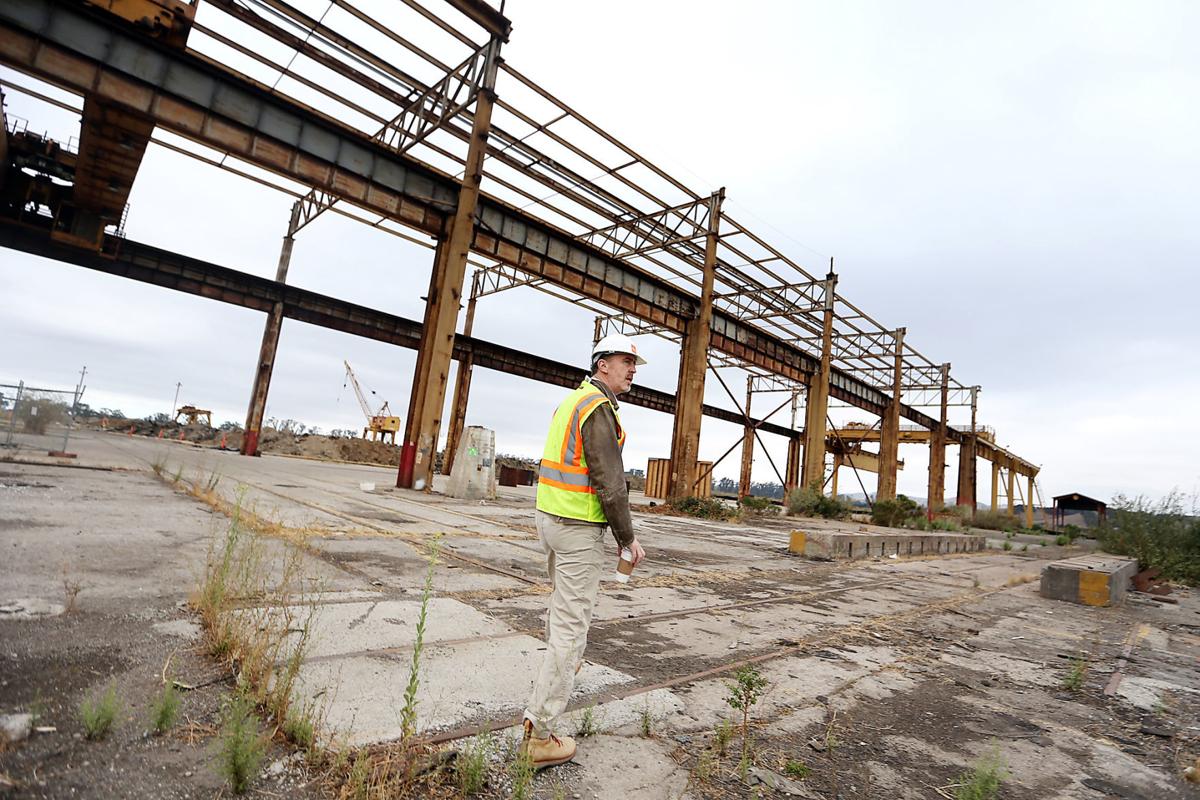 By moving up the clock on absorbing the Napa Pipe property, city leaders hope to move up groundbreaking for the hundreds of homes – and a Costco store – at the heart of the project.
The City Council on Tuesday will discuss how Napa city and county may join forces to speed up annexation of the project's remaining county-controlled lands – 43 acres of the 154-acre total – into city limits, a shift currently scheduled for December 2022.
An early absorption of the unincorporated lands off Kaiser Road south of the city would allow a Costco, affordable housing and market-price housing to be included in the first phase of construction at Napa Pipe, a mixed-use community that will include up to 954 dwellings built in several phases.
Developers would apply to the county's Local Area Formation Commission (LAFCO) to allow the city to absorb the unincorporated lands ahead of schedule. The city, partnering with the county, would take the lead processing changes to the Napa Pipe project and its environmental study.
You have free articles remaining.
LAFCO could hold the first of two hearings on an annexation as early as August, with the city's Planning Commission and council voting on permit and zoning changes during the fall, according to Vin Smith, city community development director.
Making the sped-up schedule possible is Senate Bill 235, legislation that would allow Napa city and county to share credit for meeting state-required regional housing allocations. Introduced by state Sen. Bill Dodd, D-Napa, SB 235 unanimously passed the state Senate in April and is expected to come before the Assembly in June or July.
California's Regional Housing Need Allocation program requires communities to plan for a set number of below-market-rate homes in eight-year cycles. For 2015-23, Napa County and its five cities are required to plan for 1,482 dwellings, 180 of them in unincorporated areas.
Napa Pipe is expected to host 140 of those affordable homes, split equally between families making less than half the local median income and those earning less than 80 percent. Another 50 dwellings would be set aside for households at "moderate" incomes no more than 20 percent above median level.
Also on Tuesday, the council is scheduled to pass the city's latest two-year budget, which will govern spending from July 1 through June 2021. Napa is forecasting $204.1 million of revenue and $201.1 million of expenditures for its general fund, which the city uses for normal expenses and activities.