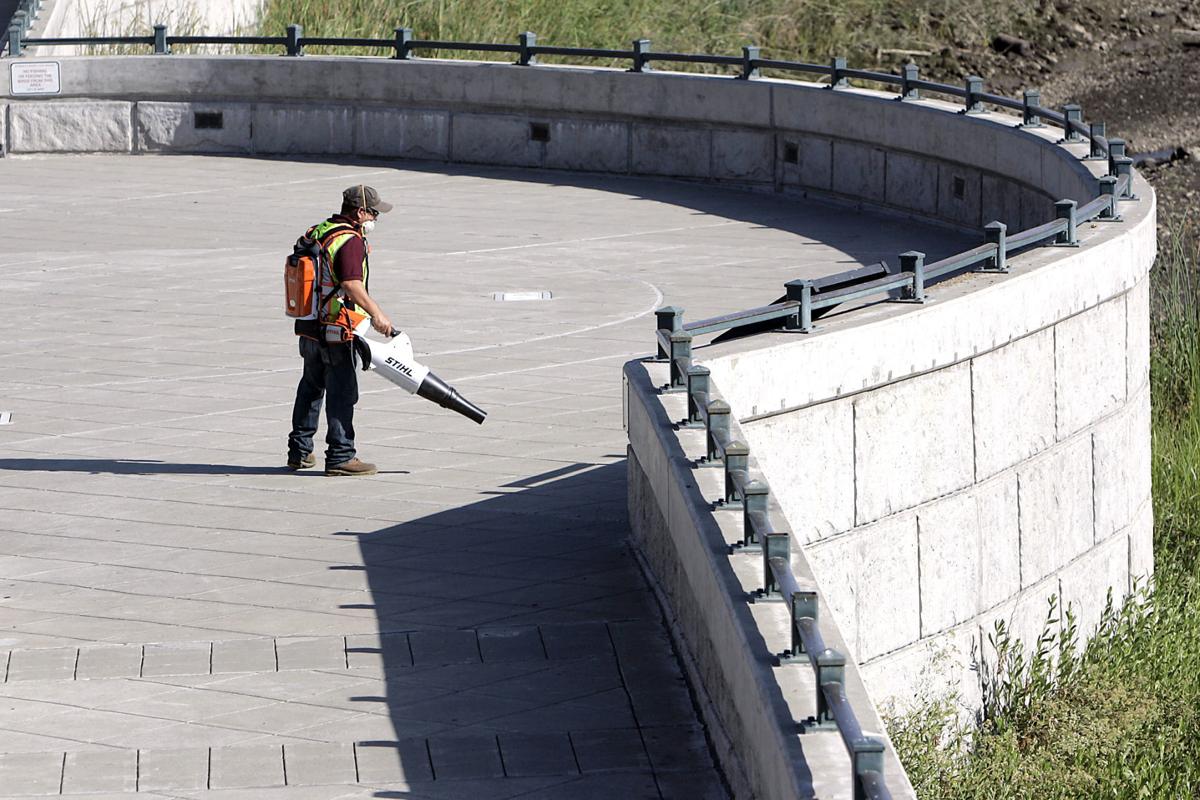 Updated at 8:27 p.m. — A proposal by the city of Napa to eliminate 70 jobs amid plunging revenue during the coronavirus pandemic is off the table for now.
City officials have halted discussions of job cuts they have said are needed in the face of rapidly shrinking hotel tax and other revenue, according to members of NEA-SEIU Local 1021, one of six unions representing Napa city workers.
The union – which has rallied vigorously against the layoff and job eliminations and called on Napa to instead use its cash reserves to weather the storm caused by the COVID-19 pandemic – announced the detente during an online news conference Thursday afternoon. City spokesperson Jaina French confirmed the move later in the day.
Napa's budget proposal, presented to the City Council on May 5, recommended laying off 39 city employees – 26 of them members of the local Service Employees International Union chapter – while leaving 31 vacancies unfilled. As part of the scale-down, the city would disband its Parks and Recreation department, lay off 16 of its workers and reassign its duties to the Public Works and Community Development agencies.
In a statement published before Thursday's conference, Local 1021 again questioned Napa's forecasts of deepening shortfalls, which the city has estimated will reach $20 million in the 2020-21 fiscal year that begins in July. Furthermore, the union argued that city spending is nearly $20 million below its projects with a month left in this fiscal year.
SEIU members called on Napa to avoid layoffs by drawing on reserves it estimated at $18.6 million for its general fund and $32 million spread across various special-purpose funds. They also repeated a call for greater transparency about Napa's financial forecasts, and asked city leaders to delay the passage of a new budget from June to October to allow a more detailed picture of COVID-19's economic effects to emerge.
"We need the revised estimated expenditures that we have asked for weeks on end to have transparency, to have a dialogue, to get a real gasp of what the city's financial position is," said Kendra Bruno, a city waste diversion specialist and Local 1021 member. "This is not a game to us; this is about protecting the community and the level of services we provide."
Whatever savings Napa might realize with staffing and funding cuts become false economy in the end, union members said during the conference, pointing to the dangers of unrepaired sidewalks and the diminished quality of life if parks and open spaces are not maintained.
"You're not getting volunteers to pick up hypodermic syringes and human feces like our city (parks) workers do," said Amanda Steiner, field representative for Local 1021. "These are everyday heroes who are serving unsheltered people equally with the sheltered citizens who use our parks."
Napa has not yet announced a schedule for future meetings with union leaders, French said after the SEIU conference, which was conducted online on Zoom due to state and county social distancing rules during the coronavirus emergency.
Thursday evening, city leaders said the decision to hold off on layoffs was largely due to the possibility that Napa may have to recalculate its fiscal outlook if California hold back $9.1 million of vehicle license fees due to the city. That funding is part of a $35 million allotment to Napa County and its five cities, according to City Manager Steve Potter.
With so large a bite from an estimated $100 million budget, the job cuts Napa had earlier floated "didn't come close to covering that shortfall," and the City Council during a Tuesday closed session cleared him to set aside the layoff plan for the time being, he said in an interview. City staff will use the interim to prepare for whatever size of revenue loss Napa eventually faces, said Potter.
"We're hopeful the state doesn't hold onto our vehicle license fees, because if they do, then we have to rework the entire (fiscal) structure of the city," he said. "If we only have to do $20 million savings, we can do that with significant cuts. But our employee cost is $75 million a year; if you take $30 million out of $100 million, you can't make it to $75 million. Something has to give."
Splitting the city Parks and Recreation department and dividing its duties between Public Works and Community Development, however, remains on the table, Potter added.
Although Napa is using $4.2 million of reserve money to get through the next fiscal year, Finance Director Bret Prebula pushed back against leaning on city reserve funds to the extent supported by the union, pointing to the limits on how special-purpose funds can be used — exclusively for the water system, waste management and other specific needs — and the need to preserve a buffer in case a recession drags on beyond the next fiscal year.
"The dilemma as you use more reserves is at some point, you can reach a situation where you have no reserves," he said. "If you have no backstop, then the only solution is to keep even more severe cuts, and that's not even counting the natural disasters which we seem so prone to recently."
Concerned about COVID-19?
Sign up now to get the most recent coronavirus headlines and other important local and national news sent to your email inbox daily.