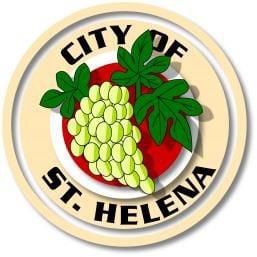 ST. HELENA — Facing the economic effects of the COVID-19 pandemic, the City of St. Helena plans to cut General Fund expenses and tap financial reserves in order to preserve city services and retain staff.
There was no talk of layoffs at last Thursday's City Council budget hearing, although the city will negotiate some "voluntary belt-tightening" with its employees, City Manager Mark Prestwich said.
The fiscal crunch isn't expected to interfere with the removal of the York Creek Dam, upgrades at the wastewater treatment plant, and other important capital projects.
Facing a $5.8 million deficit for the coming fiscal year, Prestwich proposed a moderate use of General Fund reserves, keeping in mind that a second shelter-at-home order due to another wave of COVID-19 could reduce revenue by another $1.3 million.
"This is exactly the type of time when we would use General Fund reserves to support the continuity of services … and salvage jobs," Prestwich said.
Cost-reduction measures implemented in March will offset $1.2 million of the $2.5 million in lost revenue for the current fiscal year. General Fund reserves would be drawn down from $7.3 million to $6.1 million to cover the rest of the gap.
For the fiscal year beginning in July, the city is projecting a deficit of $5.8 million. Taking another $1.7 million out of reserves would close 30% of that deficit.
The council signed off on a plan to balance the 2020-2021 budget by reducing General Fund expenses by $2.3 million, drawing $1.7 million from reserves, saving $1.5 million through labor strategies, and generating $290,000 in new revenue.
Budget reductions would include cutting non-essential travel, deferring major purchases, canceling General Fund transfers to capital projects, charging more labor and supply costs to Measure T, reducing pre-funding for retiree medical benefits, and paying down the city's unfunded pension liabilities on a 30-year schedule instead of 15 years.
The city might be able to recover some of the General Fund dollars it allocated for the removal of the Upper York Creek Dam, depending on the bids for that project.
Labor strategies would include keeping five vacant positions open, offering four early retirement packages, and negotiating with employee bargaining units on voluntary cost-saving measures, Prestwich said.
Prestwich cautioned that future revenue is difficult to project because hotels are still closed and St. Helena hasn't received its latest sales tax payment from the state.
Vice Mayor Paul Dohring said the city's projections might be "too rosy," based on what local business owners are saying. He suggested allocating $750,000 to $1 million for interest-free loans to businesses that desperately need cash flow.
"It's devastating. That's what I'm hearing," Dohring said.
The council will hold a second budget session at 9 a.m. Thursday, May 28, to discuss the latest financial projections and look at the water and wastewater funds.
Editor's Note: Because of the health implications of the COVID-19 virus, this article is being made available free to all online readers. If you'd like to join us in supporting the mission of local journalism, please visit napavalleyregister.com/members/join/.
Concerned about COVID-19?
Sign up now to get the most recent coronavirus headlines and other important local and national news sent to your email inbox daily.