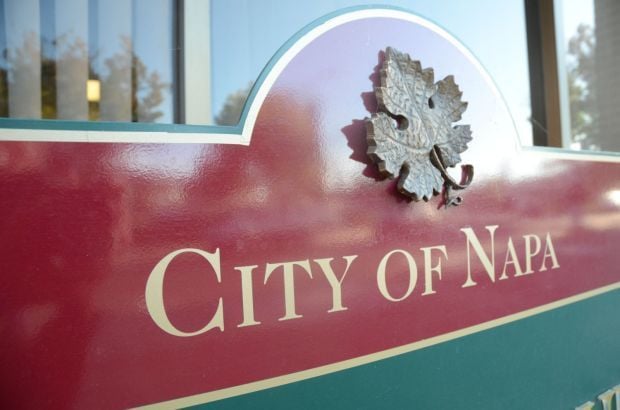 During the week of March 31, the downtown street conversion project moves into a new phase. Three traffic signals will be removed and stop signs will be installed on the side streets at these intersections:
First and Randolph: Traffic signal removed; stop sign to be installed on Randolph Street only.
Randolph at Second: Traffic signal to be removed; stop signs to be installed on Randolph Street only.
Franklin at Second: Traffic signal to be removed; stop signs to be installed on Franklin Street only.
Drivers should exercise caution in these areas as others adjust to the changed traffic conditions.
On Wednesday, streetscape improvements will begin along First Street from Main to School. A barrier will be placed down the center of the street, reducing traffic to one lane and creating a safe work area. Removal of existing trees will take place, and replacement of sidewalks will begin. As much as possible, this work will take place at night to minimize impacts to business. See cityofnapa.org for updates as the project progresses.
You have free articles remaining.
It's too late in the season to get enough rain to end the drought, but the current storms are still welcome news for local water supplies and the meager snowpack in the mountains. After the driest calendar year on record (2013), February and March precipitation has helped boost the city's primary local reservoir, Lake Hennessey, to 78 percent of capacity, a fairly healthy supply but still below its historical average. Milliken Reservoir, our small supplemental supply, has filled to capacity.
The state's largest reservoir, the Sierra Nevada snowpack, remains well below normal, leading to this year's unprecedented "zero allocation" from the State Water Project. Fortunately the city of Napa retains rights to a large amount of unused State Water from previous years. While this "carryover" supply is adequate, there are concerns about its delivery throughout 2014, as the severe drought has impacted the Delta and led to concerns about increased salinity and the potential for restricted diversions. The city's Water Division is monitoring this dynamic situation and exploring all available options, including an intertie with Solano County agencies for an alternative supply. Irrigation rules to reduce peak summer day demands are also under consideration. If water use restrictions are needed they must be approved by the City Council and will be communicated to all customers in advance of implementation.
Voluntary conservation efforts in Napa have been impressive. In February, water customers responded to the statewide drought emergency and the average daily water demand dropped 30 percent compared to January. Compared to 2013, February demand was down 6 percent overall and March was down more than 20 percent, exceeding the target in the governor's drought declaration. The city urges customers to continue this progress into the spring, leaving sprinklers off. Rains have saturated the soil and your plants' root zones and there may be no need to begin watering lawns again until several weeks after the rainy season ends, when the soil is dry four to six inches deep or plants appear stressed.
Helpful water conservation resources can be found at cityofnapa.org/water including our Drought Survival 101 Guides and our free online tool/smartphone app "Sprinkler Times." Our partnership with the Save Our Water campaign provides additional resources like the comprehensive Sprinklers 101 section for homeowners and professionals. Visit the Water Division office at 1340 Clay St. for water-saving devices and literature, and look for a special drought edition of the newsletter "The Reservoir" this spring.
The Earth Day festival on Saturday, April 19, will feature two presentations of a "Water-Saving 101" workshop. The Napa Valley Bay-Friendly Garden Tour on Sunday, April 27, will highlight beautiful, low-water-use landscapes appropriate for our Mediterranean climate, which may inspire customers to remove their thirsty lawn and earn our popular "Cash for Grass" rebate. Links to these events are found at www.cityofnapa.org/water.
Parks and Recreation Department moves to new location
In early April, the city of Napa Parks and Recreation Services Department will move from its longtime home at 1100 West St. to a new location at 1850 Soscol Ave., Suite 201. The relocation is made necessary by the upcoming construction of the Napa River Flood Project Oxbow Bypass, which is expected to begin in mid-April.
The last day of operations at 1100 West St. will be Wednesday, April 2. Parks and Recreation offices will be closed April 3-4 and phones will be answered by staff temporarily located at the Senior Center. Immediate in-person service will also be available at the Senior Center at 1500 Jefferson St. The new office at 1850 Soscol will open on Monday April 7.
Registration for summer activities will begin May 8 at 8 a.m. and can be completed online at www.naparec.com or by visiting the new office location. For more information call 707-257-9529.