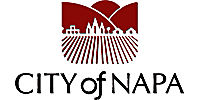 Annual Community Climate survey underway
The city of Napa is conducting the annual "Community Climate" survey now through Feb. 11, in advance of the City Council's annual priorities and goal-setting retreat. The Web-based survey provides a pulse-taking of community priorities and gives the council useful data on community satisfaction with quality of life and the delivery of city services. (Please note that the survey has nothing to do with "climate" as in weather.) The survey uses primarily multiple choice and ranking questions and can be completed in a few minutes. All residents of the city of Napa are encouraged to complete it. The link is also posted in the Quick Links menu at CityOfNapa.org.
Survey for users of downtown parking
The city of Napa is conducting an online survey for input on parking in the Downtown Core Commercial and Oxbow Commercial districts. Napa residents, downtown area business owners, employees and visitors who park in downtown Napa and the Oxbow area are invited to take the survey, which will inform the Downtown Parking Management Plan currently being prepared. A link to the survey will be found at CityOfNapa.org and it will be live through Feb. 24. Results will be shared at a community workshop on Wednesday, Feb. 25, at 5:30 p.m. in the Council Chambers at City Hall, 955 School St., Napa.
Hands-only CPR training offered
Napa city Fire Department and Napa Parks have teamed up and set a goal to have 5,000 residents trained in hands-only CPR. The first of many learning opportunities will take place Saturday from 10 a.m. to noon at Fire Station 4, 251 Gasser Drive. The American Heart Association has determined that hands-only CPR (as opposed to traditional CPR) is as beneficial, if not more beneficial, within the first 10 minutes of sudden death due to cardiac arrest.
As a result, they have created a new category: Hands Only CPR (sometimes called Community CPR or Gorilla CPR). With this new CPR there are no rescue breaths, confusing ratios or numbers. This can be taught in just minutes to large audiences and therefore significantly increasing the number of people in the community who can do CPR. Click on "Hands Only CPR Initiative" in the Quick Links menu at CityOfNapa.org for information and additional training dates and times.
You have free articles remaining.
Meeting to discuss community needs
A community meeting to assist in updating the city's Consolidated Plan will be held Wednesday at 6:30 p.m. in the City Council Committee Room at City Hall, 955 School St. The Consolidated Plan identifies community needs and helps determine how the city will use federal Community Development Block Grant (CDBG) funds during the next five years. Attendees at the meeting will learn how CDBG funds are used and provide input on Napa's highest community needs. For additional information about the meeting, contact Lark Ferrell, housing manager, at 707-257-9547.
Home composting workshops ahead
Learn how to turn yard waste and kitchen scraps into wonderfully rich compost to use as a soil amendment or mulch in your garden. Discover the basics of backyard composting, worm composting and grass-cycling. Become familiar with tools, techniques and types of composting bins. All this knowledge on home composting can be gained at upcoming, free Home Composting Workshops that will be held from March through September at locations in the city of Napa, American Canyon, Yountville, St. Helena and Calistoga. Interested persons can see complete details and register at cityofnapa.org/compost.
Napa County residents attending the workshop will have the opportunity to purchase a backyard composting bin for $20, a significant discount from the retail prices of between $95 and $130, or choose to receive a $30 rebate toward the purchase of a worm composting bin, mulching lawn mower or lawn mower retrofit.
Clerk accepting applications for board, commissions and committees
The city clerk is accepting applications from city of Napa residents for a total of three openings; one to serve on the Parks and Recreation Advisory Commission, one to serve on the Building and Fire Code Board of Appeals, and one to serve on the Napa County Transportation and Planning Agency's (NCTPA) Active Transportation Advisory Committee. The deadline for applications is 5 p.m. Friday, Feb. 27, with submission for the Building and Fire Code Board of Appeals accepted until the seat is filled. Go to CityOfNapa.org for further information and a link to the application form.
Stay informed
To receive short-form information of interest to city of Napa residents, connect with the city on social media. Find the city of Napa on Facebook at www.facebook.com/cityofnapa or follow city of Napa on Twitter at @cityofnapa. Residents are also encouraged to sign up for NextDoor, the private social network for neighborhoods, at Nextdoor.com. To register for public safety advisories and alerts via text message and/or email, go to Nixle.com. To sign up for the weekly city of Napa NewsWeekly by email, contact Barry Martin, Community Outreach Coordinator, at bmartin@cityofnapa.org or call 707-258-7843.