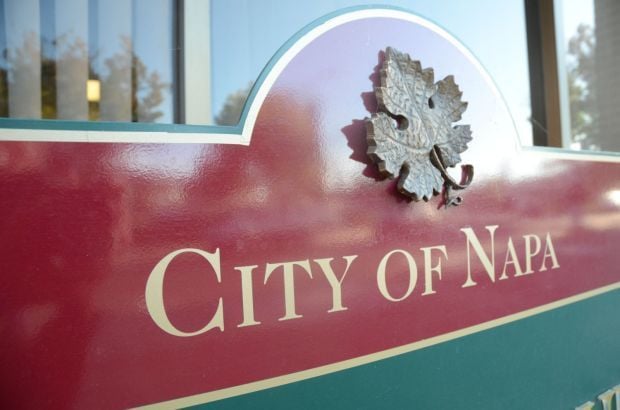 The 10-mile-a-year paving program
In 2009, the city of Napa Public Works Department launched a program with the goal of paving 10 miles of residential streets each year using city crews. This approach achieves more "bang for the buck" as the city crews can pave residential streets more efficiently and at a lower cost. The city is using contractors to repave more heavily traveled collector and arterial streets.
With more than 140 miles of residential streets and 79 miles of collectors and arterials in need of repair, the program is making a difference but there is still a lot of work to do. The goal of the program is to repave all residential streets in 14 years.
"As of today, we are extremely close to hitting a major milestone in the project – almost 70 miles of residential streets have been paved," said Jack LaRochelle, director of Public Works. "That means we are nearing 50 percent of our target. Our crews have been working really hard to reach this goal."
Napa is heading in the right direction
When the 10-mile-a-year Paving Program began, the city of Napa's roads ranked very low; in fact, in 2009, the Pavement Condition Index (PCI) was at 55, which by definition meant our roads were considered "at risk." Napa had the fifth-worst streets in the entire Bay Area. By 2015, our PCI grew to 66, which brought our roads into the "fair" category and equal to the average PCI for all Bay Area roads.
We are not satisfied with average and expect to exceed 70 and move into the "good" category in a few years. In fact, there are only eight of 109 Bay Area agencies that have achieved a greater improvement in pavement conditions than Napa in the last 10 years.
Where the sidewalks end
You have free articles remaining.
Between 2012 and 2013, the city added the Sidewalk Program — intended to address existing sidewalks with extensive repair needs — as part of overall efforts to improve neighborhood street conditions. While completely necessary, repairing these sidewalks increases the time it takes to pave many streets. Paving and concrete crews work together to prep the streets and sidewalks, and sidewalk repairs must occur before the paving can be completed. Other factors must also be addressed as this type of work rolls out, including neighborhood outreach and notifications related to tree removal.
With funds, there is a way
The city paving program is currently funded by the gas tax and the general fund, as well as money from solid waste fees, due to the heavy refuse vehicle traffic on residential streets. Come July 2018, Measure T funds will be available to accelerate the paving progress, particularly for collector and arterial roads. Measure T, which was approved in 2012, will replace Measure A, which funded the flood control project and is set to end in June 2018. Measure T will be used for road repairs in Napa County and is expected to contribute about $11 million annually, with revenue divided between the county and municipalities. With this monetary shot in the arm, the paving program is projected to see the PCI soar to 75, putting the city of Napa solidly in the "good" rating category.
Priorities, priorities
Besides adequate funding and project cost, prioritization is key when facing significant work, such as paving major roadways. There are also a number of factors that must be considered including traffic volumes, roadway conditions, and planned utility work. A good example of how planning and a high level of coordination comes into play is Trower Avenue, where the road is in significant need of re-paving. The City Council approved a much-needed storm drain project at the last mid-cycle budget adoption for $1.5 million. The new storm drain, which will alleviate the flooding issues around Salvador Creek, is currently under design, and is on schedule to be installed in the summer of 2017. Once complete, and Measure T funds become available, paving will commence on Trower Avenue.
Collaboration is key
Additionally, many, if not all, projects require a level of interagency cooperation, between the city and county, as well as many local and regional utilities. For instance, when the paving begins on Trower Avenue, the city must request an Encroachment Permit from Caltrans, as the work is near Highway 29. Moreover, the city collaborates closely with Pacific Gas & Electric, AT&T, Comcast and Napa Sanitation District if any work is to be conducted near their facilities or infrastructure. It is also the city's policy to ensure that any underground utilities that require updates or replacement are addressed prior to any re-paving work. At times, this coordination can extend the schedule of a particular project, when the timelines of multiple agencies must be considered.
The city's commitment
The Public Works Department oversees and conducts maintenance on streets, storm drains, streetlights, traffic signals, sidewalks, water treatment and distribution, recycling and Capital Improvement projects. In addition to pursuing ongoing initiatives throughout the city, crews continue to respond to day-to-day service and repair requests, from potholes to cracked sidewalks. If, at any time, our residents identify an issue that needs attention, they can submit a Service Request at CityOfNapa.org, by clicking on the Service Center. The city of Napa is committed to providing and sustaining public works services in the best interests of the community.