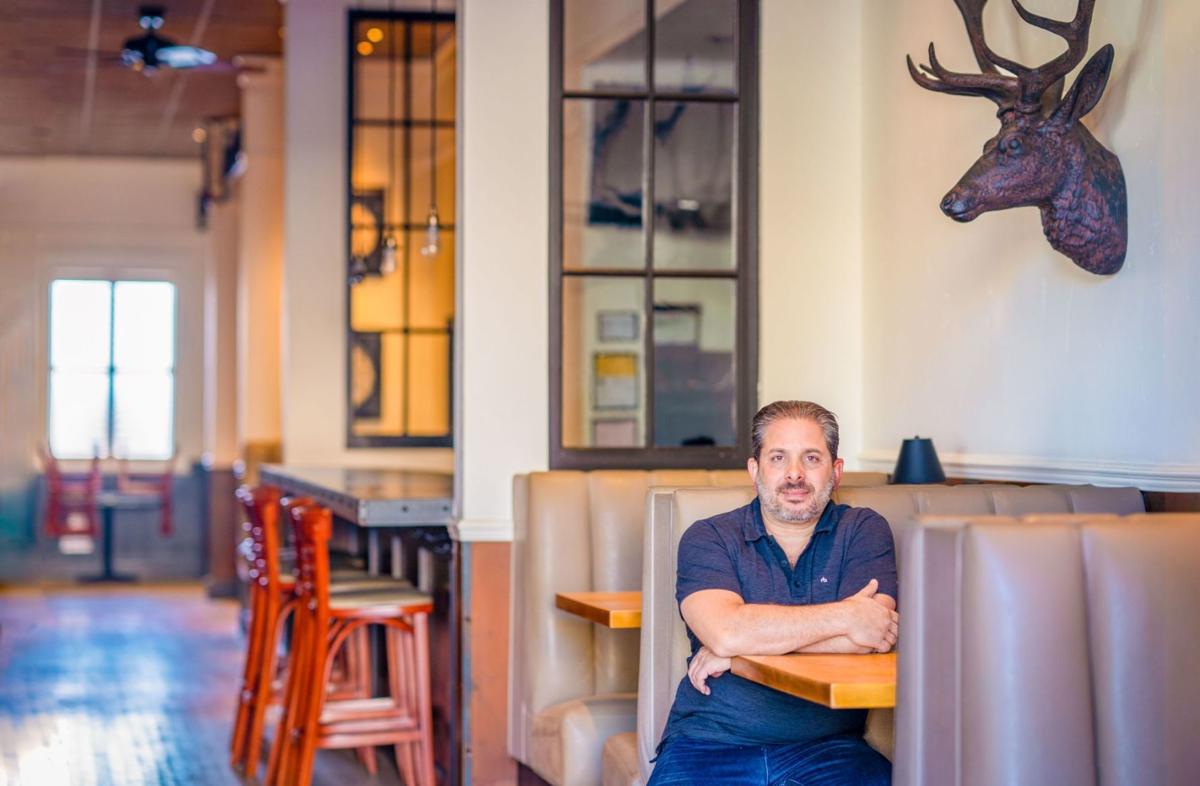 A coalition of more than 50 Napa Valley businesses — some of them anonymous — have sued Gov. Gavin Newsom and State Public Health Officer Tomas Aragon over the right to resume hosting outdoor dining and wine tastings.
The group, calling itself Wine Country Coalition for Safe Reopening, filed the complaint Tuesday in Napa County Superior Court. It describes the ban on outdoor dining and wine tasting as "arbitrary, irrational, and unfair," and laments what it says is a complete lack of scientific evidence confirming outdoor dining is a major contributor to the spread of COVID-19.
"The latest shutdowns have forced us to layoff 95 valuable staff members, and it is devastating to consider what this has meant for them and their families," Nash Cognetti, executive chef at Tre Posti, one of the coalition's members, said in a press release. "If we make it through the dining ban, we fear there will not be enough local industry left to rebuild our staff."
A joint study between Northwestern and Stanford university researchers earlier this year found that reopening full-service restaurants "has the largest predicted impact on infections," but suggested "precise interventions", like reducing maximum occupancy and implementing social distancing "may be more effective than less targeted measures, while incurring substantially lower economic costs."
As California's third wave of the virus has intensified, state and local public health officials have been forced to walk an increasingly thin line between economic pain and a worsening public health crisis. The Bay Area Region — one of five in the state — fell under this latest comprehensive shutdown order in mid-December, after capacity in its intensive care units dipped below the 15% threshold set by state officials.
The lawsuit, decrying the 15% capacity as a trigger point, argues "an ICU operating in the range of 15% capacity may actually be typical, not a health system catastrophe …."
But regional ICU capacity earlier this month tumbled dramatically to 0.7% regionally before rebounding to 7.4% this week. Napa County's own ICU capacity hovered at 0.0% for much of January and remains as of Tuesday at just 2%. County public health officials have advised that local hospitals may be forced to increase staff-to-patient ratios amid future surges because of strained capacity.
With appropriate precautions, the lawsuit argues, restaurants can remain open for outdoor service without exacerbating spread of COVID-19. In banning sit down service altogether, the complaint argues, the shutdown poses an "existential threat" to the North Bay's hospitality industry, one that could ultimately result in "economic collapse."
"The Coalition supports the state's efforts to limit the spread of COVID, but not the needless sacrifice of its businesses and community members for no purpose," the lawsuit reads.
The last month without outdoor dining has resulted in an 80% decline in sales year over year, according to Carl Dene, who owns Sam's General Store and Brannan Cottage Inn. (Dene also recently purchased Hotel D'Amici.) In the summer, when restaurants in the county were for a time able to host guests indoors up to 50% capacity, "we weren't whole, but we were close," Dene said.
"We want to send a message that we're not going to sit here and not have a voice anymore," Dene said of the coalition. "Us as small businesses — we need a voice. People tend to think of the Napa Valley as made up of a bunch of rich winery owners, but it's not."
Dene and Cognetti are joined by a number of other Napa Valley businesses, including Pizzeria Tra Vigne, Trancas Steakhouse, the Calistoga Inn and Filippi's Pizza Grotto. Also among the coalition's ranks are Fume Bistro, which has twice come under fire for continuing to serve patrons indoors even amid bans on indoor dining, and Quilt & Co., a tasting room owned by Joseph Wagner, the son of Chuck Wagner, whose winery Caymus Vineyards spearheaded a lawsuit against Newsom in the springtime. Some of the group's supporters have chosen to remain anonymous over fear of backlash, Dene said.
The lawsuit seeks to overturn the ban on outdoor dining and wine tasting not just in Napa and Sonoma counties, but throughout the entire Bay Area region and California. It also seeks a "Declaration that members of the Coalition are entitled to just compensation" for the losses they sustained amid the shutdown.
WATCH NOW: RETAILERS AND RESTAURANTS FILING FOR BANKRUPTCY
PHOTOS: NAPA'S ABC BAKERY THROUGH THE YEARS
Photos: Napa's ABC Bakery through the years
ABC 1990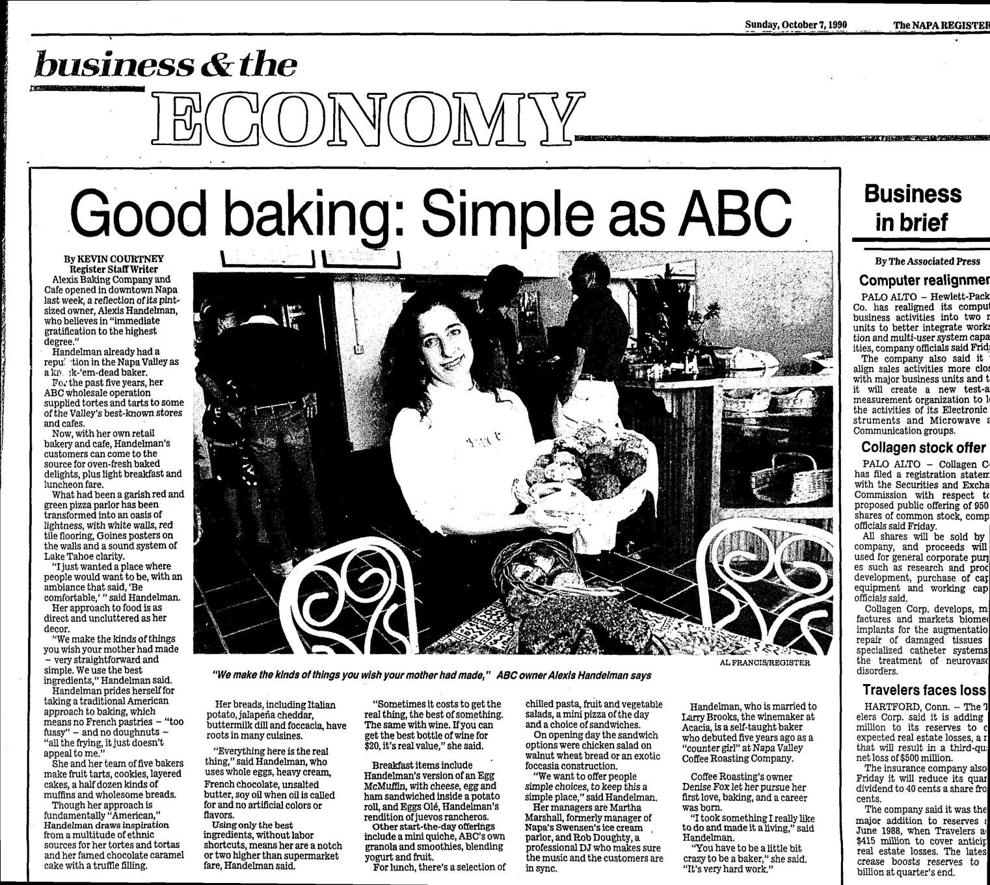 Alexis Handelman of Alexis Baking Company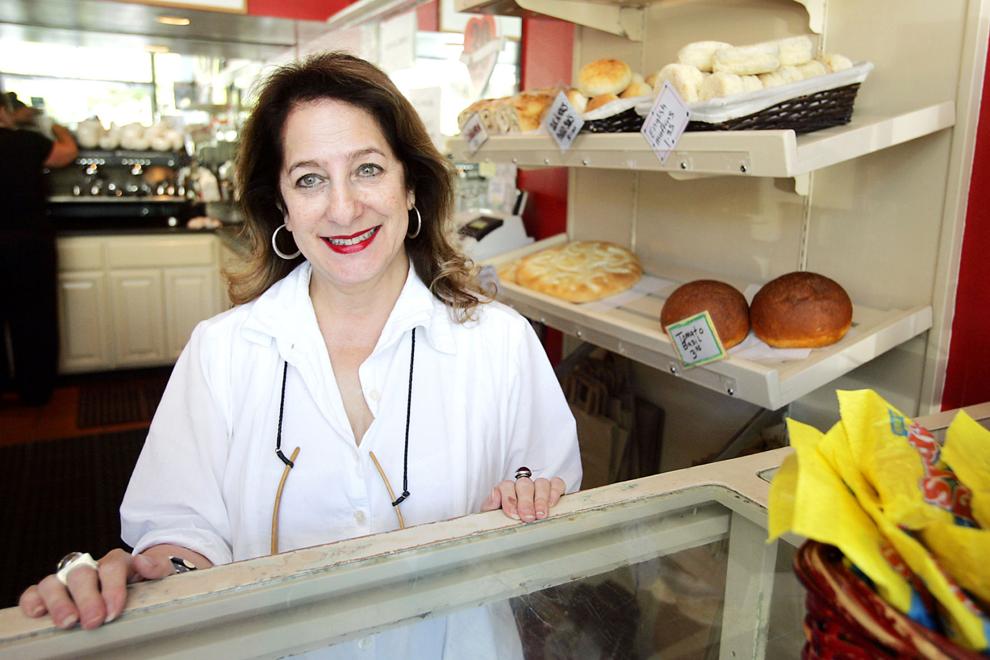 Alexis Handelman of ABC Bakery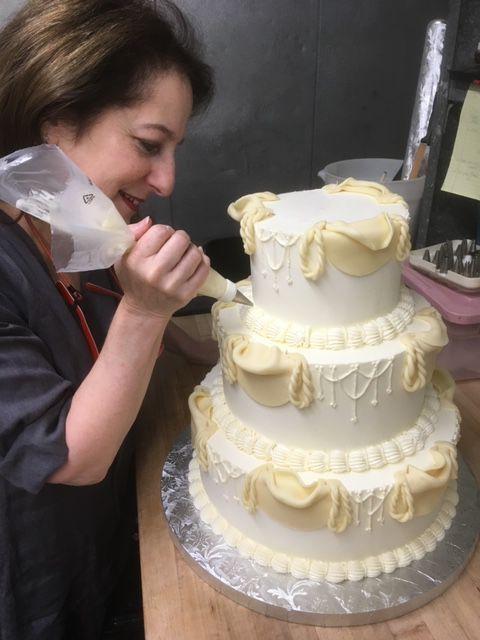 ABC Bakery: small business of the year 2017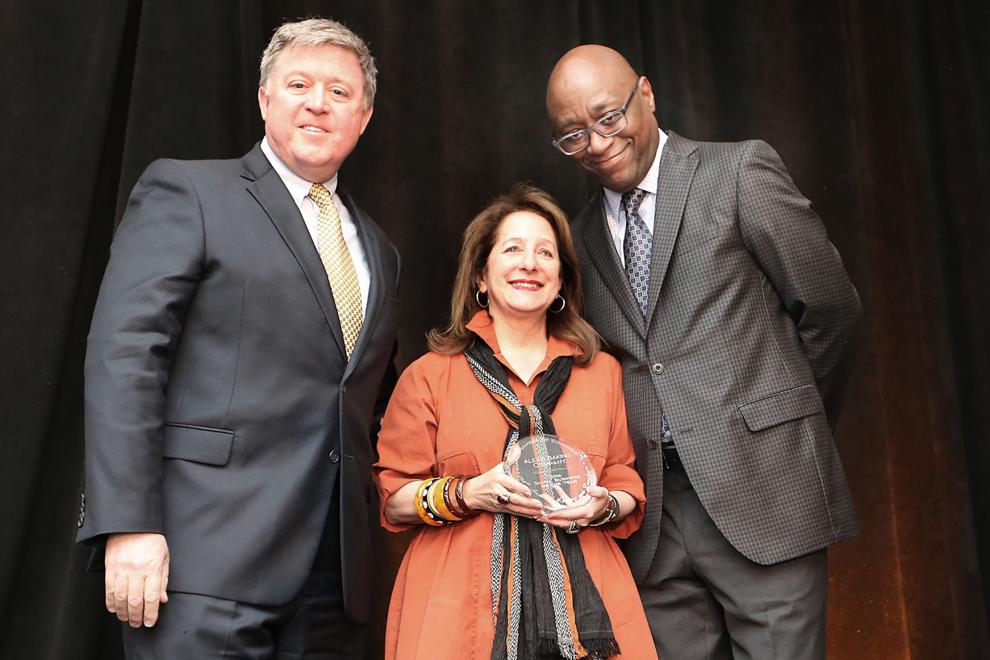 Easter Egg Dyeing at ABC Bakery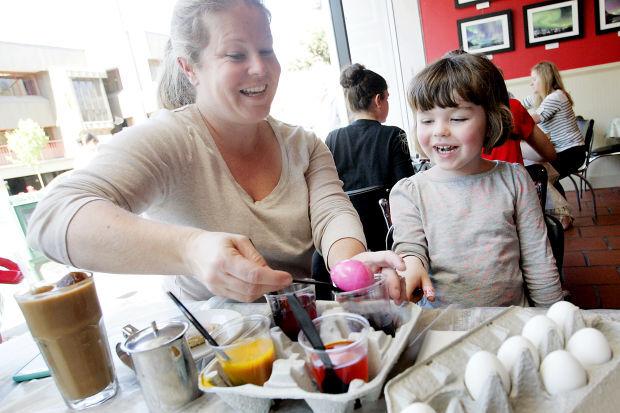 Easter Egg Dyeing at ABC Bakery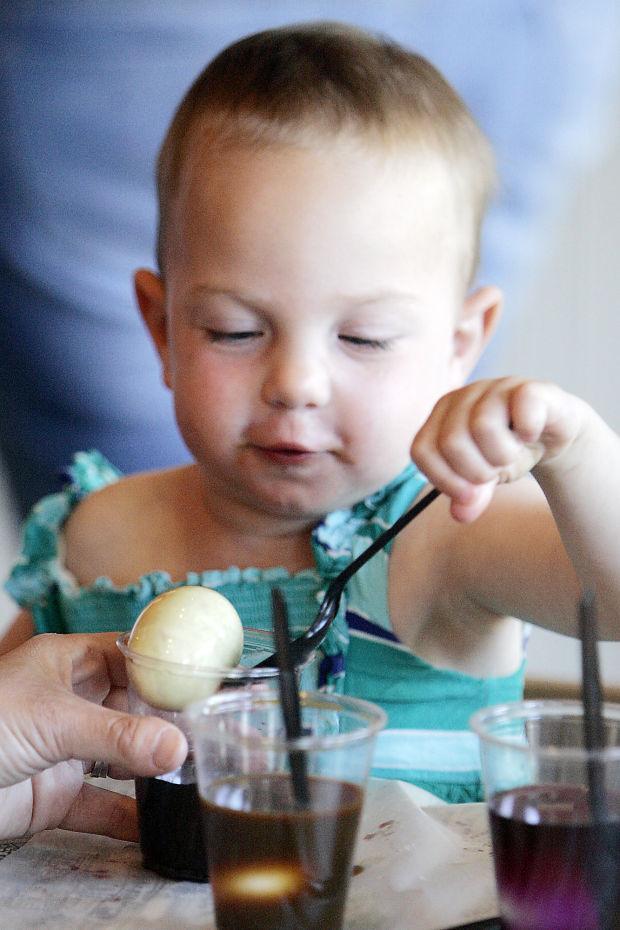 ABC 2004 story
ABC Bakery celebrates first anniversary, Oct. 1991, page 1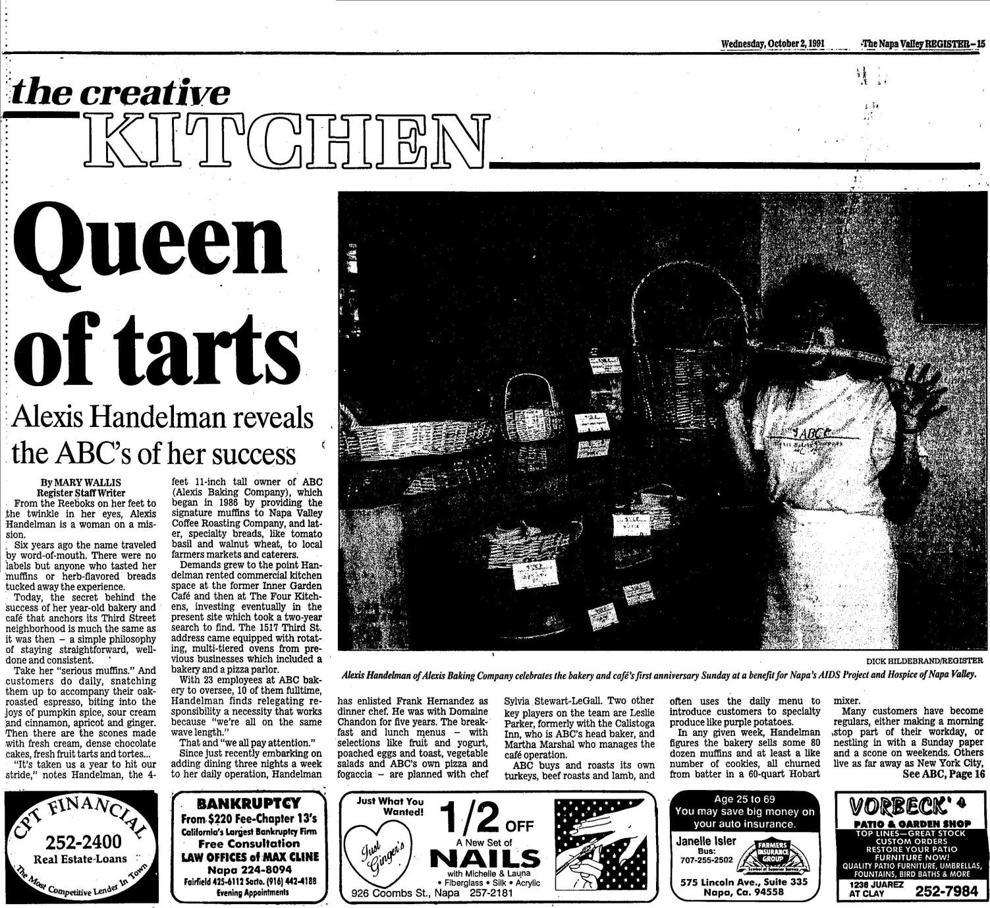 ABC Bakery, Oct. 1991, page 2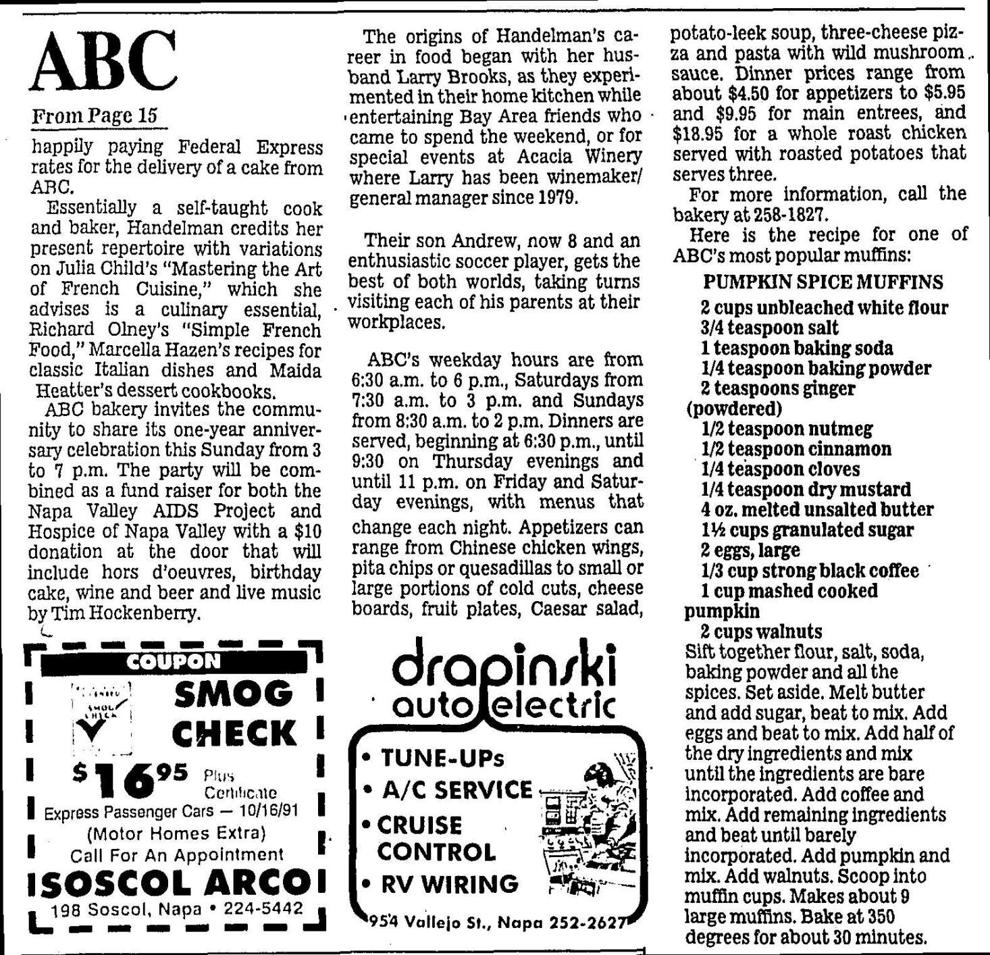 Catch up on Napa County's top news stories