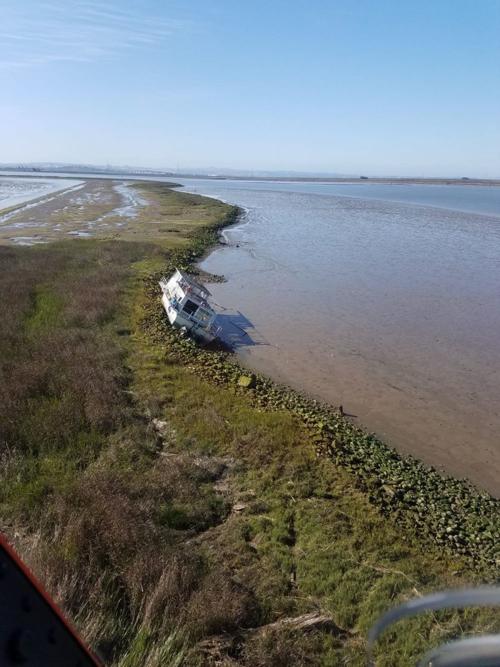 A U.S. Coast Guard contingent rescued two people from a houseboat that had run aground Friday morning in the Napa River.
Napa police contacted the Coast Guard Sector San Francisco command center about 6 a.m.
A 29-foot response boat from Coast Guard Station Vallejo and a Dolphin helicopter from Coast Guard Air Station San Francisco were dispatched to the scene. A rescue swimmer was lowered and hoisted the stranded pair to the helicopter.
The boaters were taken to Napa County Airport, where emergency medical crews and police were waiting.
Most-read police and fire briefs on NapaValleyRegister.com
Here is a roundup of other police and fire reports in Napa County.
Get local news delivered to your inbox!
Subscribe to our Daily Headlines newsletter.