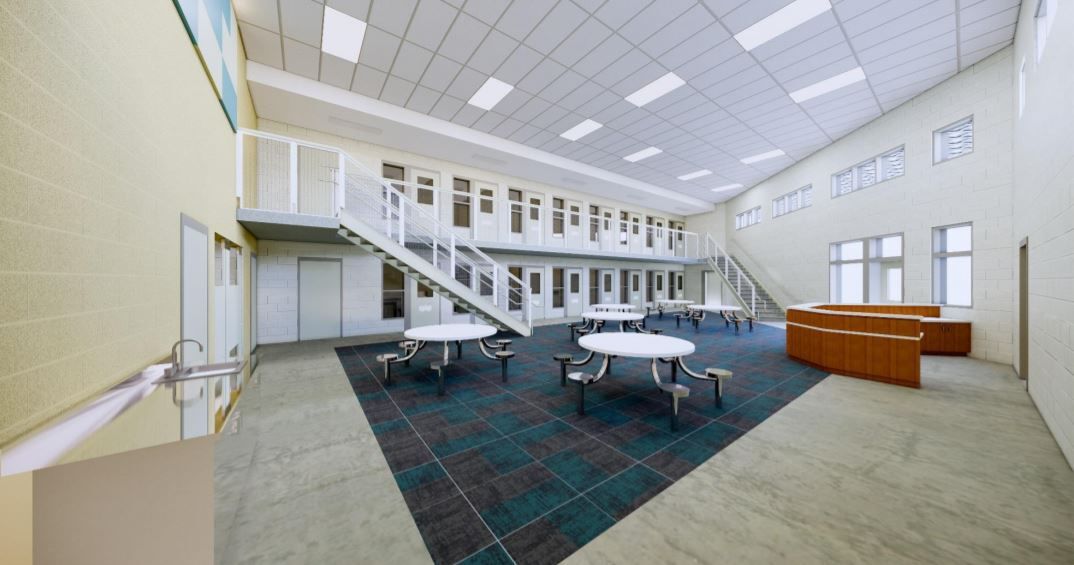 "Excess ERAF" are fightin' words – Napa County is spending $51 million from the arcane funding source on a new jail, while the state has tried to wrest at least some of these dollars to help pay for schools.
Napa County and four other Bay Area counties will get to keep most of the contested money from past years in a legislative deal, money that CalMatters columnist Dan Walters recently called "a windfall." His column appears in the Napa Valley Register.
Meanwhile, the five counties aren't conceding points made in a March state Legislative Analyst's Office report. That report sparked controversy by saying the counties are filling local coffers with money that should be going to state schools.
"The counties strongly disagree with the report," said a May letter to the state from the counties signed by their financial officers, including Napa County Auditor-Controller Tracy Schulze.
Excess ERAF – Educational Revenue Augmentation Funds – sounds like a bureaucratic mouthful. But for the five counties, this is real money, with Napa County expecting as much as $24 million this coming fiscal year.
To be clear, the state didn't insinuate that Napa County is diverting money from the Napa Valley Unified School District and other local schools to build a jail. Rather, the report said the financial moves by the five counties affect funding for the California school system overall.
State Legislative Analyst Gabriel Petek wrote that Napa, San Francisco, Marin, San Mateo and Santa Clara counties are miscalculating how much excess ERAF they can claim.
Those miscalculations total more than $350 million annually in property taxes.
The report didn't break down Napa County's share of that $350 million. County Treasurer-Tax Collector Bob Minahen said it would be $4 million — if everything in Petek's report is correct, which he disputed.
Joshua Schultz, deputy superintendent of the Napa County Office of Education, agreed with county officials that local schools aren't out $4 million per year.
"If the county keeps more ERAF, the state has to give more money to schools," he said. "If the county gives more ERAF, it doesn't change our budget at all. It just changes who's paying the cash."
So the Napa County Office of Education isn't jumping into the dispute. Rather, this has been a county-versus-state disagreement and only the latest chapter at that.
Napa County officials have long worried that excess ERAF revenue might someday be redirected by the state. Money that has been like manna from heaven for the planned new jail is no sure thing.
Born in a recessionSchools have to be paid a certain amount of money under a complicated formula locked in place by 1988's Proposition 98. During the early-1990s recession, the state looked for different ways to meet this minimum funding guarantee as it struggled to balance its budget.
Property tax under the state Constitution must go to agencies in the county from where it is collected. Still, the state wanted to tap into this source to ease its own budget woes.
Thus ERAF was born. The state shifted more property tax money within each county away from the county, cities and special districts into this new schools fund in the county treasury. This additional money going to schools within the county offset revenue schools would otherwise receive from the state, the Petek report said.
That meant the state had to pay less from its own budget to meet to the Proposition 98-required school funding guarantee. Walters in a recent column called the move "a political shell game" created by "some demented genius."
Napa County's 1992-93 budget took a $1.3 million hit because of the shift. County leaders fretted as the state moved some of its own budget woes down to counties and cities.
"Anybody at the local level is going to be hit with a monumental problem," then-County Administrator Jay Hull said in 1992.
That 1992 budget move by the state didn't go away with better economic times and remains in place today.
If a county has ERAF money left over after paying the various schools-related obligations, local governments get to keep it. This is known as "excess ERAF." Out of 58 counties, only Napa, San Francisco, San Mateo, Marin and Santa Clara receive it.
Napa County more than a decade ago began receiving the money. The total in 2018-19 came to $20.5 million, with $16.9 million going to the county, $2.7 million to the city of Napa, $310,000 to St. Helena, $220,024 to Calistoga, $125,957 to Yountville, $40,294 to American Canyon and the rest to special districts.
Local officials said various factors converge to make Napa County one of only five counties receiving this money. These factors include high property values and the fact that school districts receive money based on attendance.
For example, Minahen said the county has many second homes. These homes come with high property values and no students in the local school system.
As Napa County school enrollment has fallen in recent years and property values have continued rising, excess ERAF revenue has risen. That dynamic coincided with the county's quest to build a new jail.
Tale of a jail Napa County initially used some of its excess ERAF for general fund operations. Concerned about the source's reliability, the county in 2015-16 began banking all of it for one-time uses.
Meanwhile, the county wanted to build a new jail to replace the downtown jail. The state's promised contribution of $23 million was too little. In June 2016, the county asked to voters to pass the Measure Y quarter-cent sales tax to help pay the cost.
Measure Y would have built a $103 million, 256-bed jail. The county would still have had to run a section of the downtown jail to have enough beds, a less than ideal situation. But county officials didn't think they could successfully ask voters for more money.
As it turned out, the county couldn't even pass this slimmed-down proposal. Voters rejected Measure Y, with 55% of the votes "no."
A year later, county supervisors were again talking about building a jail, this one a $128 million, 304-bed version without a local sales tax hike. The county would take out a loan of $50 million.
But excess ERAF revenues kept growing as school district enrollment kept falling and property values kept rising. Excess ERAF collected over a number of years became more and more prominent in the county's patchwork of jail funding sources.
Napa County in May 2018 contemplated using $34 million from excess ERAF and taking out a $20 million loan. By September 2019, it planned to use $46 million in excess ERAF and no longer needed a loan. By this May, the anticipated ERAF contribution had grown to $51 million.
Supervisor Belia Ramos last year described the county's excess ERAF gains because of shrinking student enrollment "as bittersweet news as could possibly be."
Budget showdownThe 2017-18 county grand jury looked at the county's jail funding plan and had concerns about the reliance on expected excess ERAF. It noted two bills in the state Assembly that year could reduce or eliminate the funding source, leaving a hole in the jail budget.
This year brought the State Legislative Analyst's report and a state budget battle.
Petek in his report lists three ways that he thinks the five counties are miscalculating excess ERAF to that collective total of $350 million annually. They involve charter schools, redevelopment agencies and minimum state aide.
"In each case, we believe counties are calculating excess ERAF in ways that are contrary to state law and shift too much property tax revenues from schools to other local agencies," he wrote.
In some years under the Proposition 98 formula, having less ERAF money available affects the minimum guaranteed amount for statewide school funding. In other years, the smaller amount affects how much the state must pay schools from its general fund, he wrote.
Financial officers from the five counties responded with a letter. They said the report is "incomplete" and "misinterprets" statues governing how local property taxes are apportioned.
Though the stakes are high for Napa County, they are even higher for other counties.
For example, the Santa Clara County budget listed $180 million this fiscal year in expected ERAF funds. The recent attempt by the state to change the ERAF calculation method could cost the county $145 million, it said.
Schulze said Napa County has at risk $2.1 million for the redevelopment issue and $2 million for the charter school issue.
But none of the money would go to Napa Valley Unified School District.
All of this culminated in a state budget battle. The state Department of Finance proposed budget trailer bill language that could have retroactively cost the five counties some of their excess ERAF money back to 2018-19. It would have applied civil penalties.
State Legislature representatives from the five counties, including state Sen. Bill Dodd, D-Napa and Assemblymember Cecilia Aguiar-Curry, D-Winters, signed a letter opposing the state Department of Finance proposal, saying it would harm counties on the front line of the COVID-19 response.
"In fact, the state Controller has not issued any audit findings to date associated with any of these counties' ERAF calculations and it is unacceptable to impose civil penalties or require retroactivity in the absence of any such findings," the letter said.
Dodd on Thursday said neither proposal went forward, getting the five counties past the immediate hump. The state has recommended an ERAF calculation method to be used from this point on.
Dodd said the notion that the five counties intentionally miscalculated their excess ERAF amounts is "misguided." The Walters column, while not making that charge, left open the possibility.
"It is clearly a very complicated process and one which I believe the counties were doing what they thought was appropriate and in line with past practices," Dodd said.
Did the counties make excess ERAF miscalculations?
"I think that's what the state Department of Finance feels is the case," Dodd said. "Going forward, the counties can once again make their case the best way they can."
Watch: At-home remedies for mosquito bites