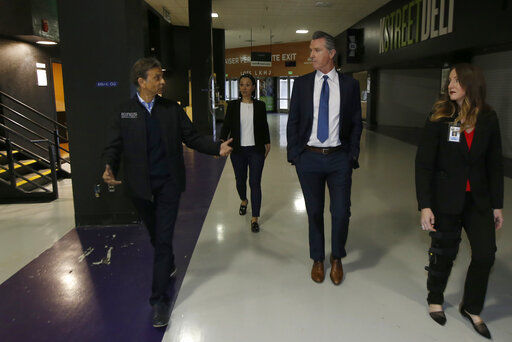 As California continues to stay at home in a campaign to slow the impact of the coronavirus pandemic, recent data and statements by health experts suggest the state's aggressive approach has been paying off, but that a return to normal life is still weeks or months away.
As of Monday, the state had recorded at least 16,181 confirmed COVID-19 cases and 383 coronavirus deaths, according to a Sacramento Bee survey of figures released independently by county public health departments.
While death rates are still climbing and even the most conservative projection models show hundreds more Californians dying in the coming weeks, the current numbers and projections compare favorably to other parts of the country considering California's population of nearly 40 million.
There have also been other recent glimpses of good news.
Gov. Gavin Newsom on Monday, speaking at Sleep Train Arena in Sacramento as it was being transformed into an emergency field hospital with 400 beds, said hospital systems across the state "believe they have the capacity to do even more than the 30,000 beds they originally proposed." Newsom has said the state's plan for "Phase One" of increasing surge capacity would require 50,000 additional hospital beds, of which 30,000 would need to come from existing hospitals while the remaining 20,000 would come from emergency sites like Sleep Train.
Newsom's office also announced on Monday the state was lending 500 ventilators to the national stockpile, to be used by harder-hit states like New York. Newsom said California could do this because its own stockpile went from 7,500 to more than 11,000 ventilators in recent weeks.
Ventilators are key pieces of medical equipment required for severe patients hospitalized with COVID-19, the disease caused by the highly contagious virus. California hospitals have been scrambling to find an additional 10,000 ventilators for the state's Phase One response, but so far California's hospitals are not overwhelmed and everyone who needs a ventilator is getting one, Newsom said.
Sacramento County reports 3 new deaths
Health officials reported in a Tuesday morning update that three additional coronavirus deaths and a spike of 62 new confirmed cases in Sacramento County for a total of 525 infections thus far. The county has now reported 21 total deaths. Twelve of them have come in the city of Sacramento, up from 10 a day earlier; Elk Grove remains at three deaths; Citrus Heights remains at 1; and unincorporated parts of the county now account for three deaths, an increase of two. Two of the 21 fatalities have not had their location confirmed, the county says. The county website continues to state that all who have died of COVID-19 so far have been either age 65 or older, or suffered from "underlying health conditions."
What do latest data models say about California's peak?
A popularly cited data model by the Institute for Health Metrics and Evaluation, a global health research center at the University of Washington, as of a Tuesday update predicts California will reach its peak resource use — of hospital beds, ICU beds and ventilators — about one week from now, around April 14. Deaths are shown peaking at 70 per day on April 17, down from previous estimations of between 100 and 150.
State health officials, though, say they believe the peak moment is more likely to be mid-May. Newsom has declined to answer questions about how the state's modeling differs from others, but said the state's current case-growth pace suggests a peak moment later than April.
There is a large range of variance within the University of Washington institute's model, and the numbers can change dramatically in a short period of time. A shaded region representing a "95 percent uncertainty interval" shows that on the worst end of that interval, the state could instead peak at more than 350 deaths per day by early next week. The model, which assumes social distancing mandates remain in place through the end of May, now projects 1,783 deaths statewide, with the curve flattening significantly after early May. Six days ago, the same model predicted more than 5,000 deaths across California.
Experts have said that in California, people will have to stay home for a month or more after the peak hits to prevent large future outbreaks.
"In California, by the end of June, early July, we will have controlled this," said Dr. Ali Mokdad, a professor of health metrics science at the Washington institute. "But our concern is: What is next? We haven't seen this virus before. We don't have antibodies. Another surge later is possible if we don't control it now."
Millions could lose health insurance, study says
Hundreds of thousands of Californians have already lost their employer-sponsored health insurance since the coronavirus crisis devastated the national and state economies.
Millions more could also lose coverage, according to one recent study.
Nationwide, 12 million to 35 million workers could lose their work insurance, according to a study last week by research and consulting company Health Management Associates. In California, between 1.3 million and 3.8 million people could lose health coverage, based on the national estimates.
If unemployment climbs to as high as 25 percent — a staggering figure, but not unthinkable given that entire industries have effectively been shut down with unknown time frames for reopening — Medi-Cal enrollment could increase by 3 million, and Covered California by 250,000, the Health Management Associates report notes.
Hundreds of thousands of more could go uninsured entirely, the advocacy group says.
In 2018, 2.8 million Californians did not have health insurance, according to U.S. Census data released last year.
$15 million plan would house nearly 1,000 homeless in Sacramento
County and city officials Tuesday considered a $15 million plan to open 990 beds for homeless in the Sacramento area: 850 in motels, 60 in RVs at Cal Expo and 80 in existing shelters.
The plan also would provide $1.2 million for 500 total meals a day for homeless, as well as sanitation stations, transportation and other features at encampments, as officials work to shelter the region's vulnerable homeless population during the coronavirus outbreak.
The plan increases the county's capacity to shelter the homeless during the crisis, but no homeless have yet been moved into new beds, leading to some criticism. County officials last week told The Sacramento Bee officials will likely start filling the first 80 motel beds next week.
Latest coronavirus numbers in Sacramento region: 25 dead, 700 infected
As of early Tuesday, the four-county Sacramento region has reported a total of 705 confirmed COVID-19 cases and 25 fatalities.
Sacramento County reports 525 confirmed cases and 21 deaths. Health officials provided the most recent update at 9:45 a.m. Tuesday.
Placer County reports 106 confirmed cases and three deaths, last updated Monday afternoon.
Yolo County reports 50 confirmed cases and one death, last updated at 5 p.m. Monday.
El Dorado County reports 25 cases and no deaths, last updated at 4:55 p.m. Monday.
Of Sacramento County's 18 deaths, 10 have come in the city of Sacramento, three in Elk Grove, one in Citrus Heights and one in unincorporated territory. Locations have not been confirmed by health officials for the remaining three fatalities, the county said in a news release.
Mobile coronavirus testing expands in Sacramento
Free coronavirus drive-through testing in Sacramento County launched late last month by Verily, a sister company to Google, at Cal Expo.
The testing has focused on people at high risk for COVID-19, with an emphasis on healthcare workers and first responders, but the county announced this week it is widening testing.
County officials say the appointment-only site is now taking people who do not have a doctor's referral. Those who are deemed eligible will be given an appointment for a COVID-19 test.
Medical care is not offered on site.
Residents must determine if they are eligible by responding to screening questions on the www.projectbaseline.com website.
California's sportfishing season could be postponed
California's Fish and Game Commission will meet via teleconference Thursday to decide whether to grant emergency powers to Charlton Bonham, the director of the Department of Fish and Wildlife, which would give him the authority to postpone the sportfishing season through May in certain areas, Bonham said Monday in an interview with The Sacramento Bee.
The meeting comes after rural county officials last week urged Bonham to close the inland fishing season out of concern that too many out-of-town anglers would bring the new coronavirus into rural communities.
Bonham said he understands why Californians want to get outside, but that anglers need to understand they could be making the COVID-19 crisis worse if they don't practice social distancing.
Worldwide coronavirus totals: Nearly 1.4 million cases
As of Tuesday morning, global coronavirus figures stood at just over 1.36 million confirmed infections and more than 74,000 fatalities.
The United States, at 369,000 confirmed cases, has more than double the next country, Spain, where more than 140,000 cases have been reported, according to the Johns Hopkins University data map.
More than 16,500 have died in Italy among 133,000 cases. Almost 14,000 have died in Spain. The U.S. has reported close to 11,000 deaths. Nearly 9,000 have died in France, which is approaching 100,000 confirmed cases.
The United Kingdom, where Prime Minister Boris Johnson was reportedly transferred to a hospital ICU on Monday but is not currently on a ventilator, has reported 5,300 deaths among 52,000 confirmed cases.
Iran is near 4,000 fatalities. The original epicenter of the virus, China has stagnated at about 83,000 reported cases and 3,300 confirmed deaths. Around 2,000 people have died in each of Germany, the Netherlands and Belgium.
In the United States, New York state is approaching 5,000 dead while neighboring New Jersey has just surpassed 1,000. Michigan and Louisiana have seen high confirmed infection and fatality totals, centralized in the greater Detroit and New Orleans areas. At least 727 have died in Michigan and more than 500 have died in Louisiana, according to Johns Hopkins.
What is COVID-19? How is the coronavirus spread?
Coronavirus is spread through contact between people within 6 feet of each other, especially through coughing and sneezing that expels respiratory droplets that land in the mouths or noses of people nearby.
The CDC says it's possible to catch the disease COVID-19 by touching something that has the virus on it, and then touching your own face, "but this is not thought to be the main way the virus spreads."
Symptoms of the virus that causes COVID-19 include fever, cough and shortness of breath, which may occur two days to two weeks after exposure. Most develop only mild symptoms, but some people develop more severe symptoms, including pneumonia, which can be fatal. The disease is especially dangerous to the elderly and others with weaker immune systems.
Hillside Christian Church online service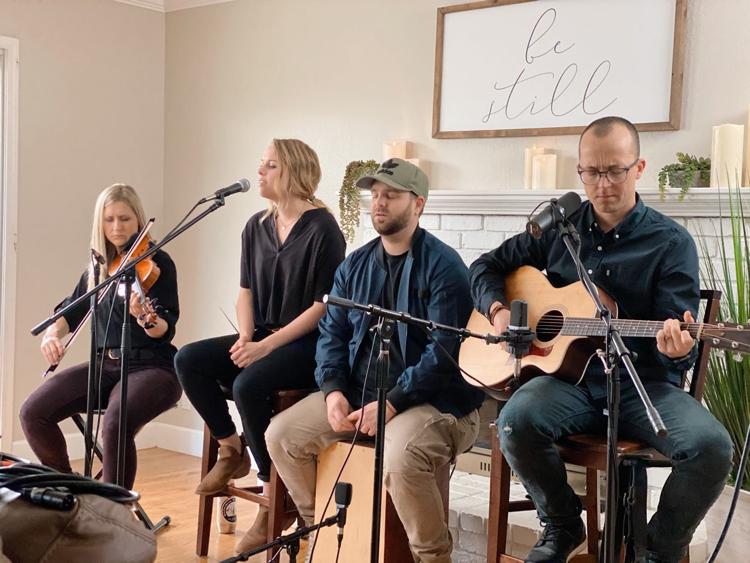 Napa Target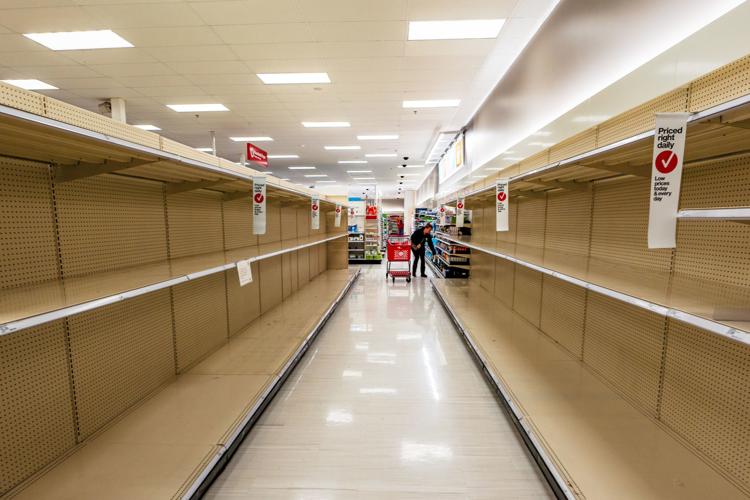 Ciccio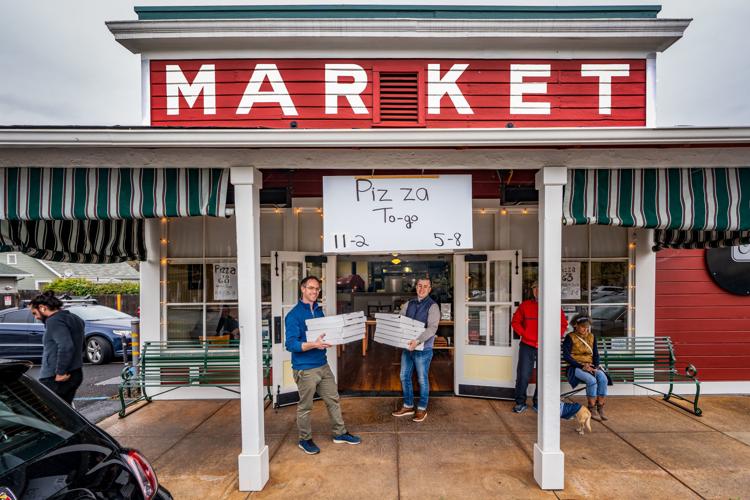 Redd Wood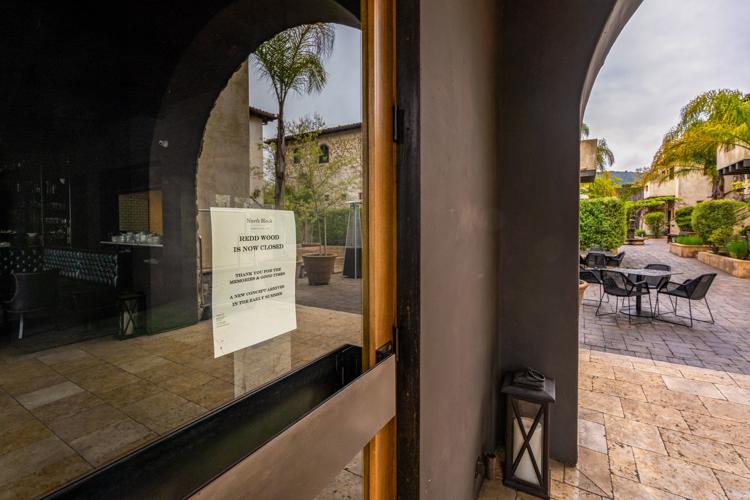 Safeway in St. Helena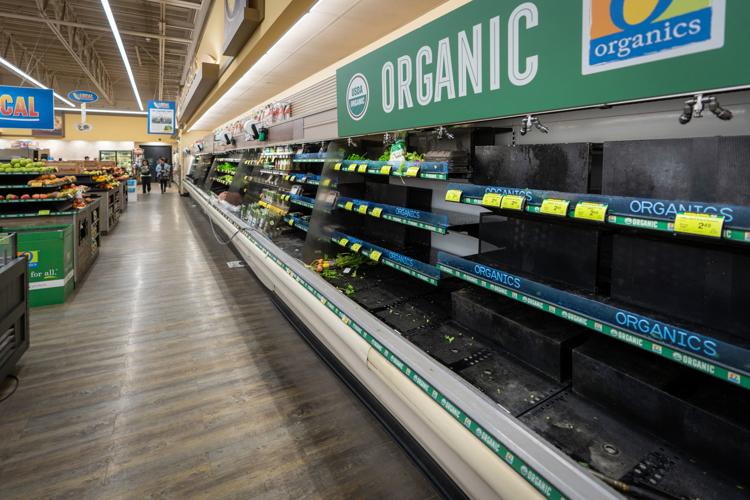 Safeway in St. Helena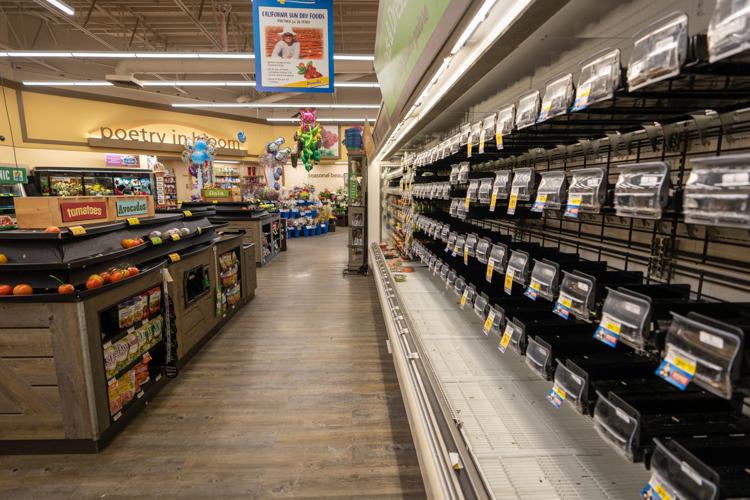 Safeway in St. Helena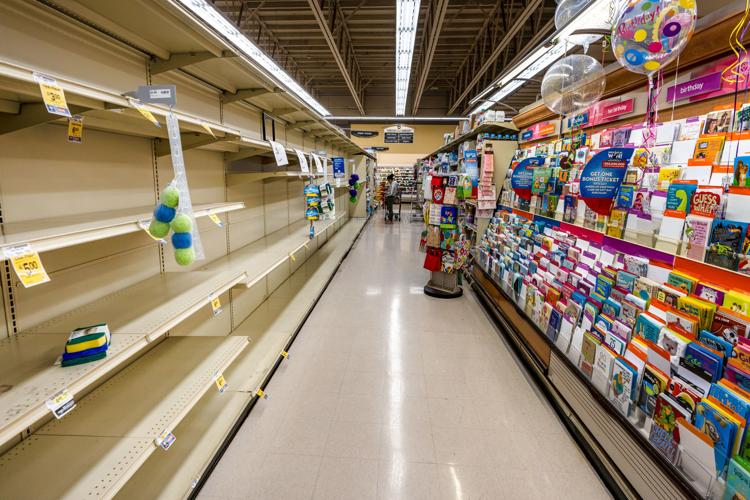 Safeway in St. Helena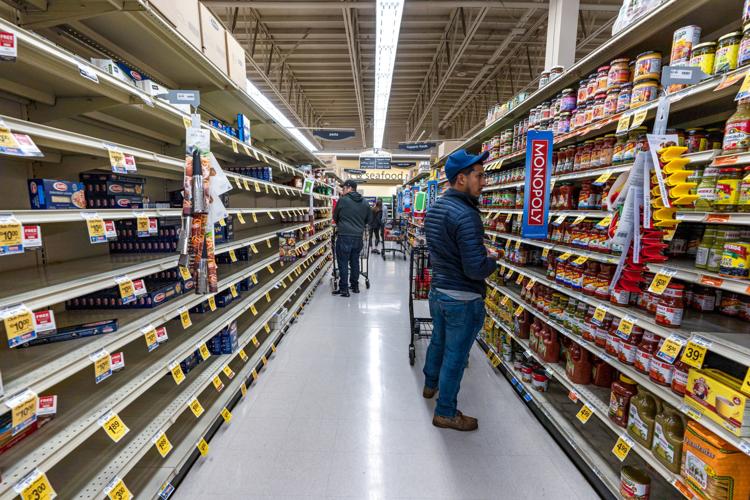 Safeway in St. Helena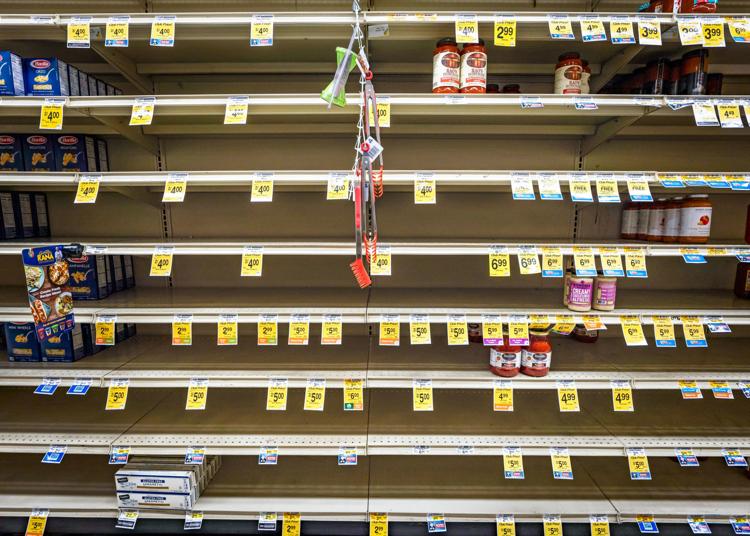 Safeway in St. Helena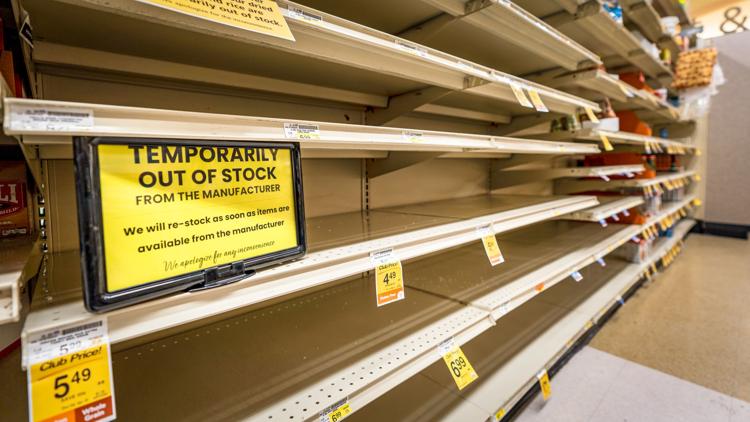 Bread at Target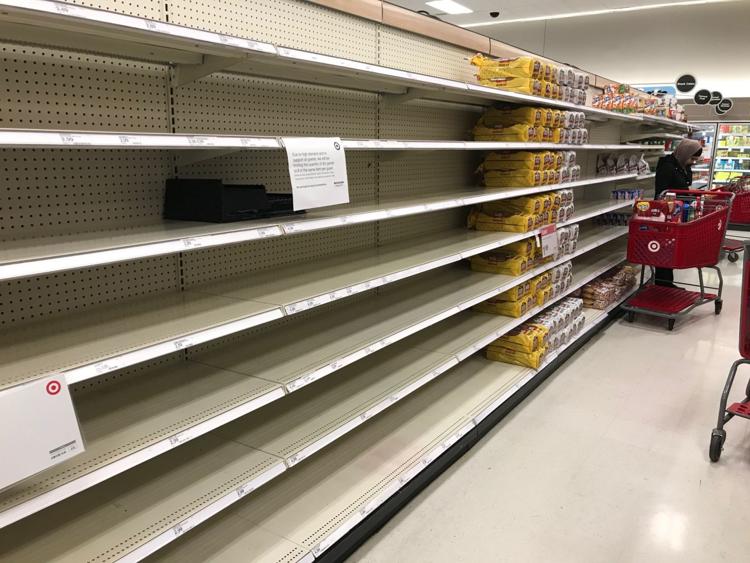 Stocking at Target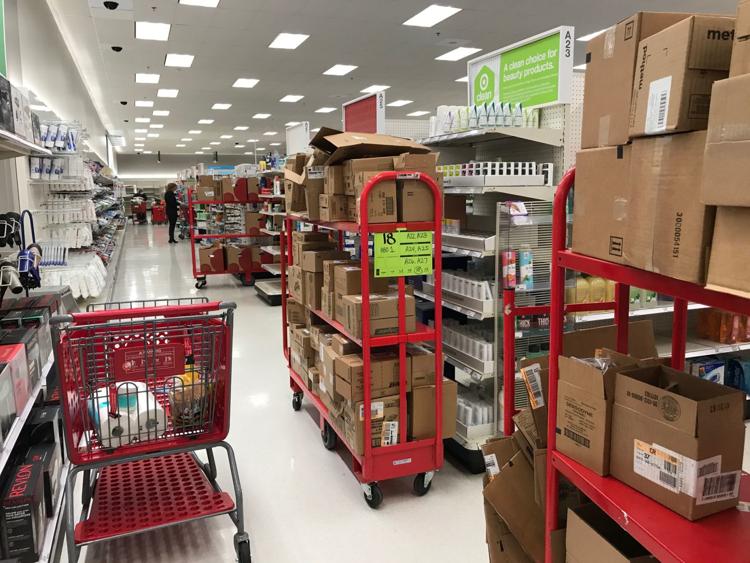 Target purchase limit signs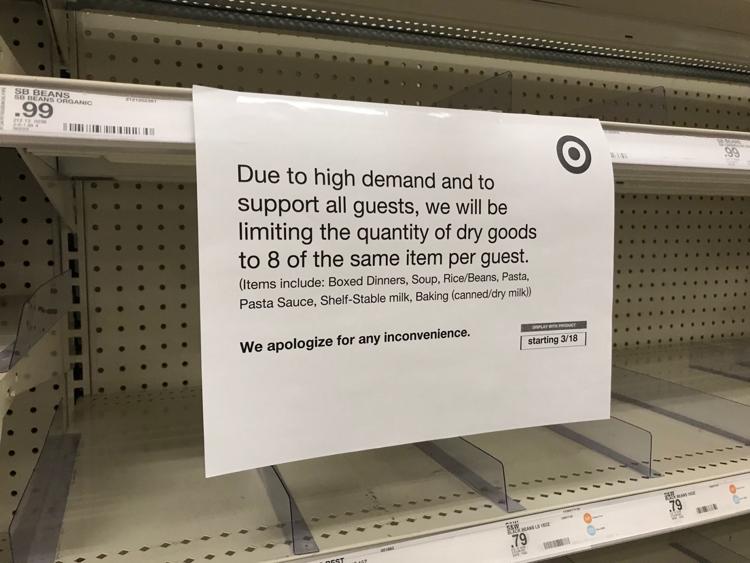 Raley's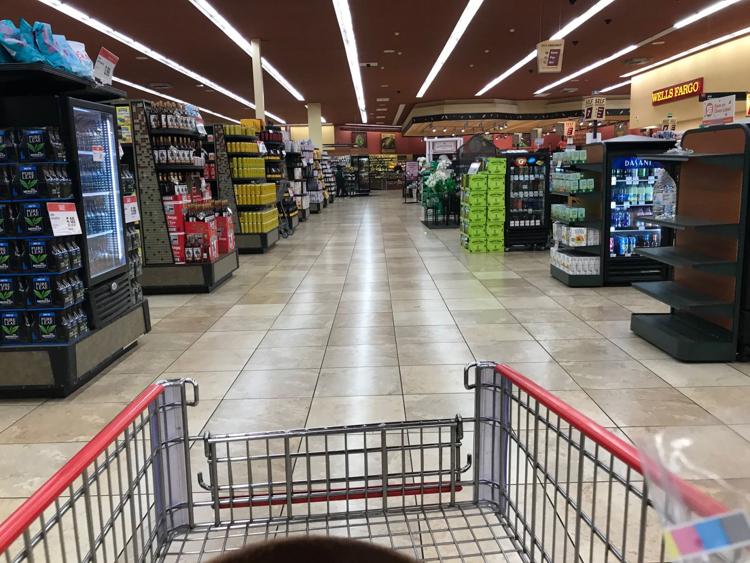 Milk at Raley's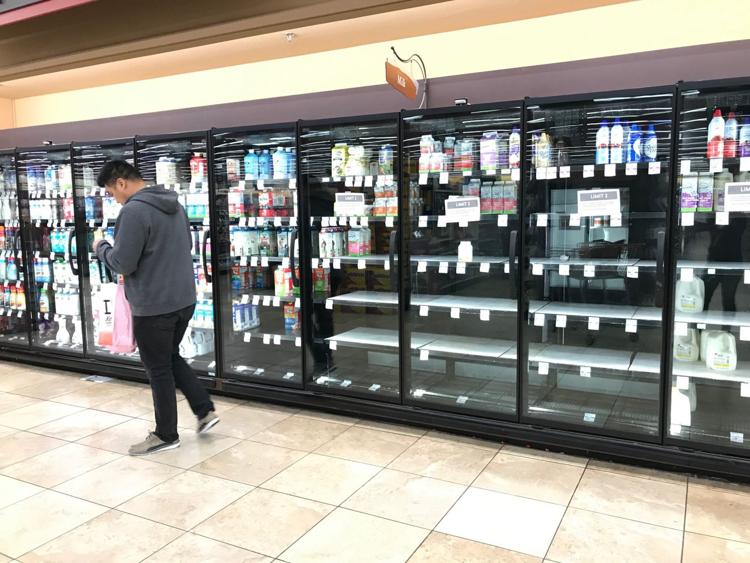 Umpqua bank
Chico's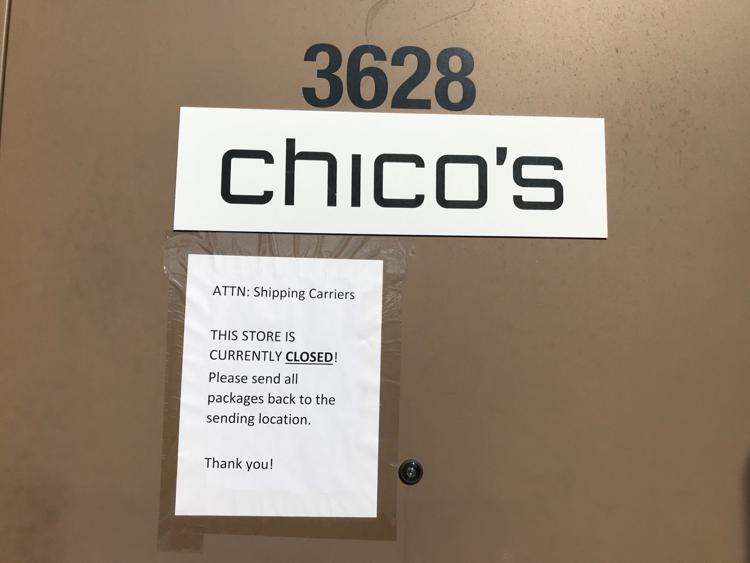 Target toilet paper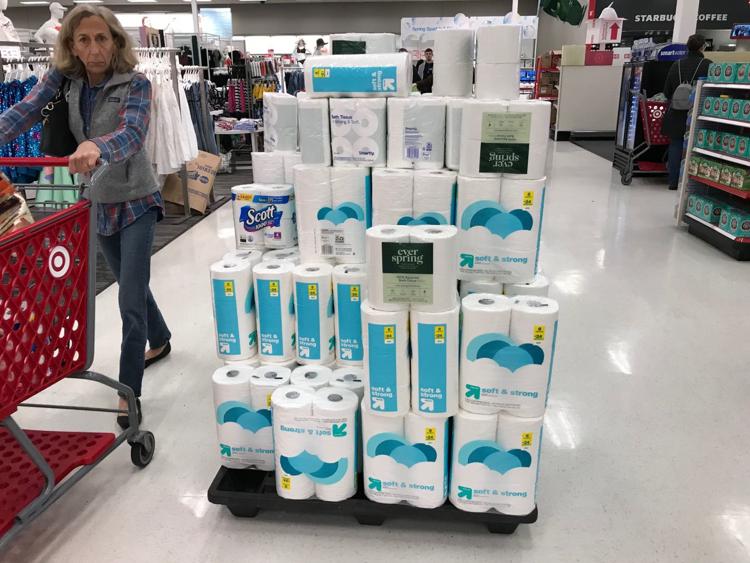 Trader Joe's shoppers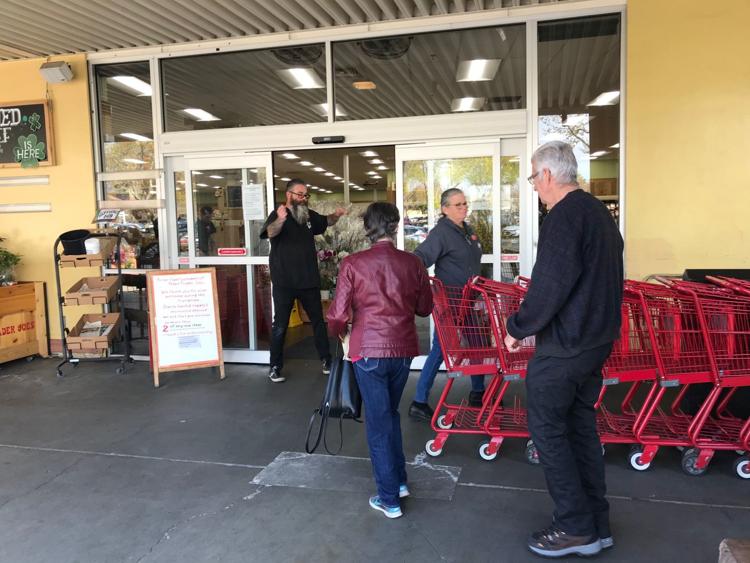 Bel Aire shoppers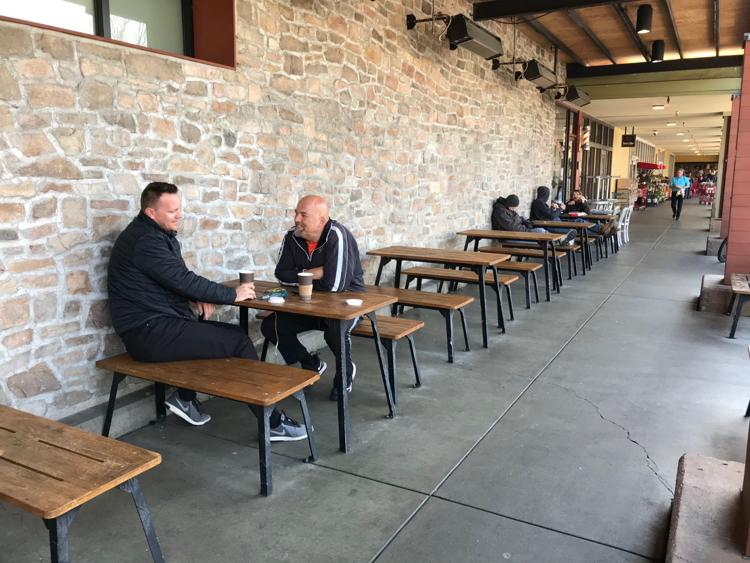 South Napa Target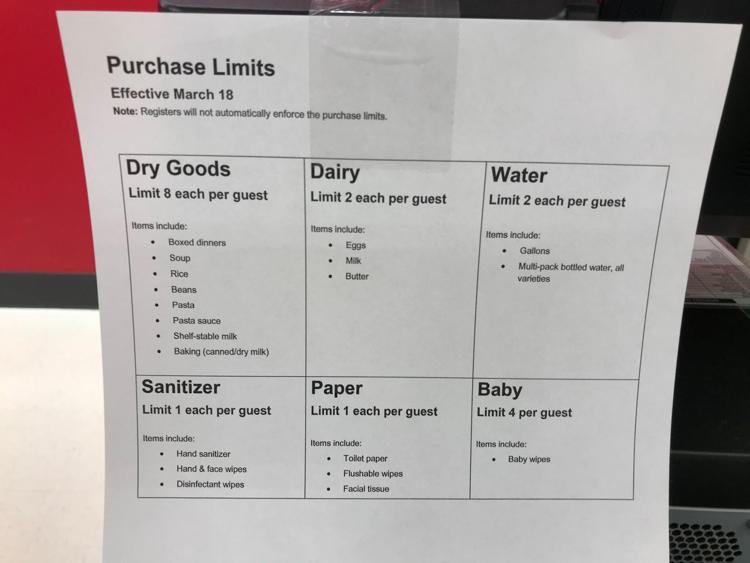 Raley's bread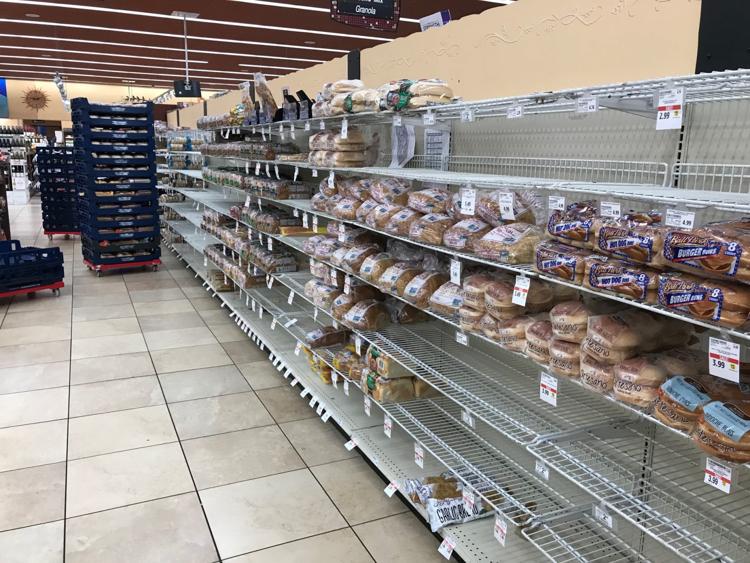 Office Depot
World Market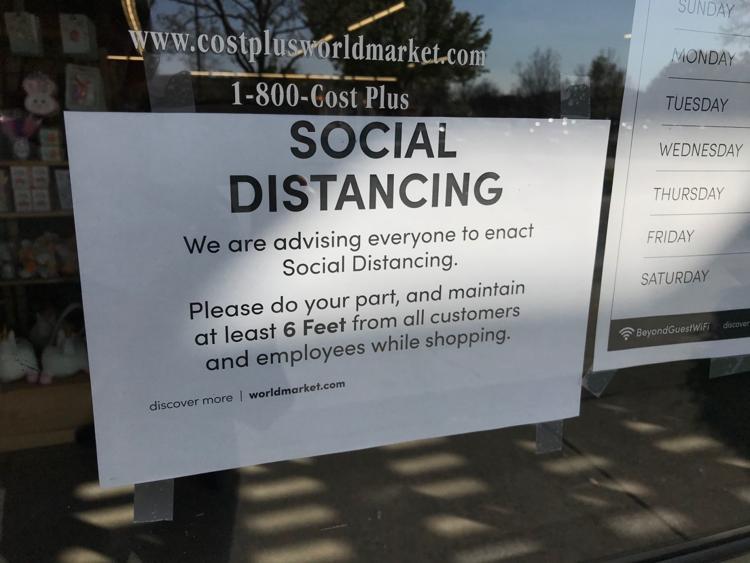 DaVita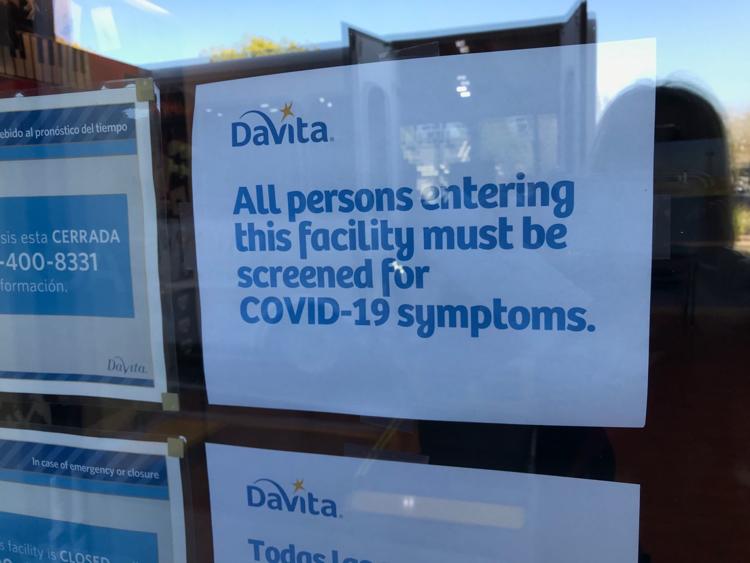 Pet Food Express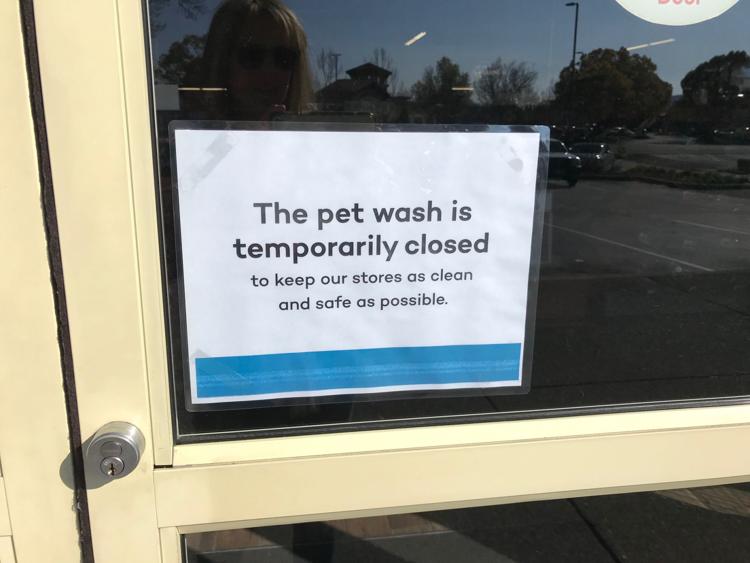 Napa Target shoppers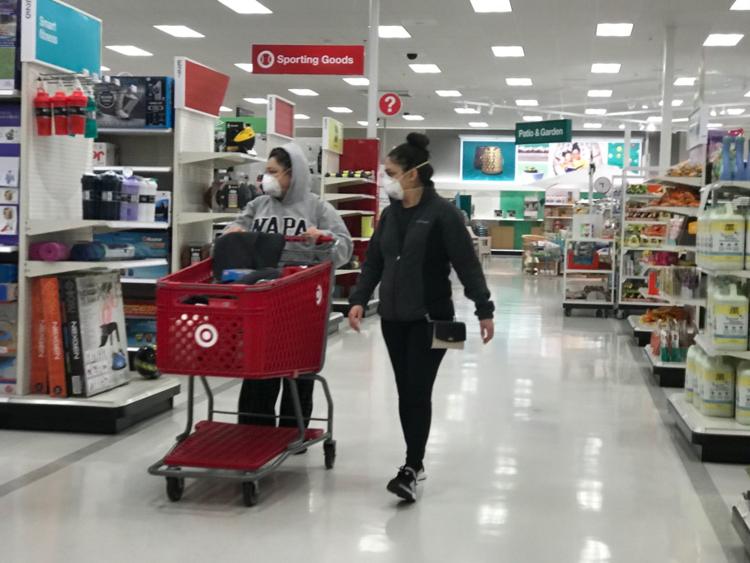 Trader Joe's line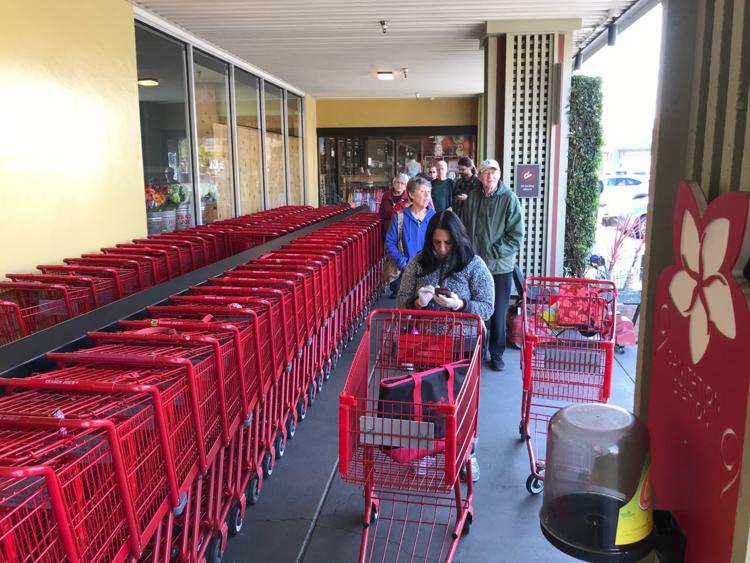 Bel Aire Plaza parking lot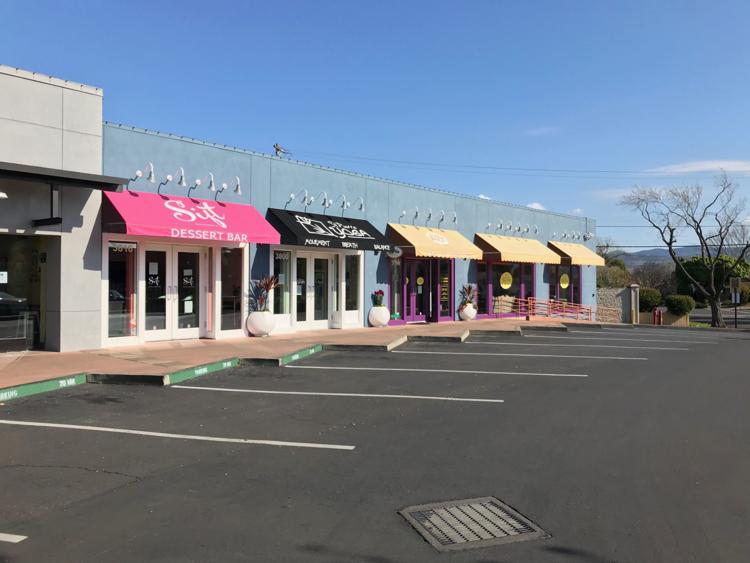 St. Helena Shelter in Place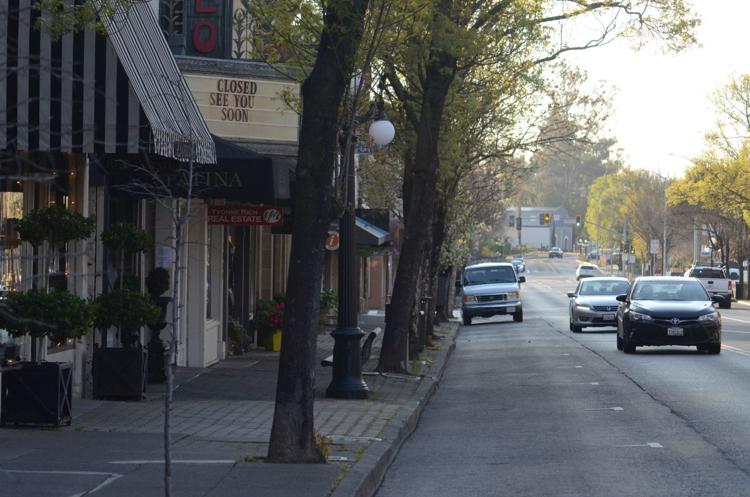 CalMart in Calistoga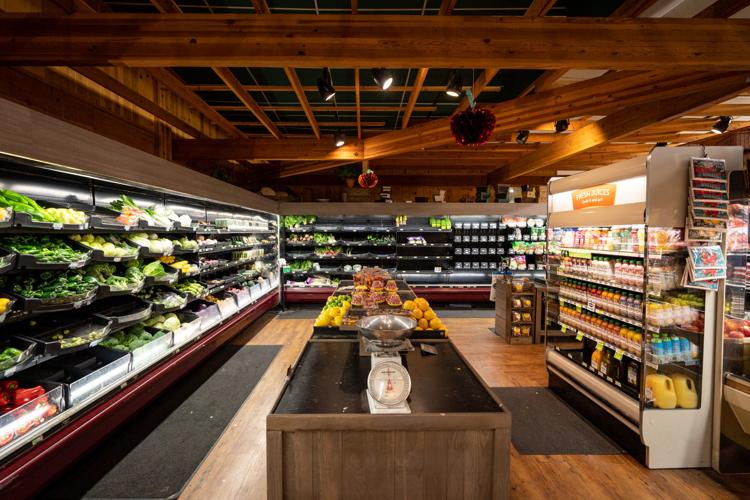 CalMart in Calistoga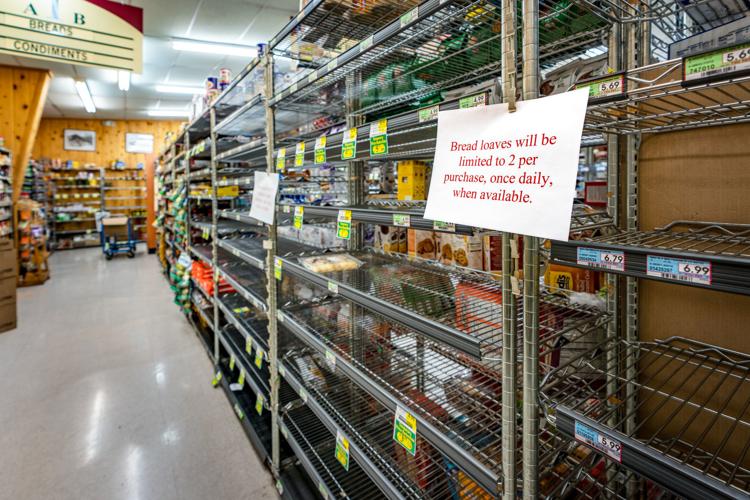 CalMart in Calistoga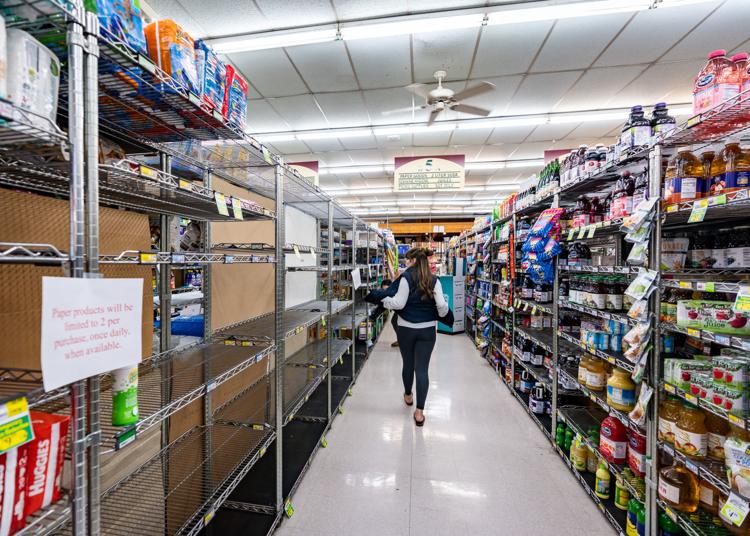 Whole Foods Napa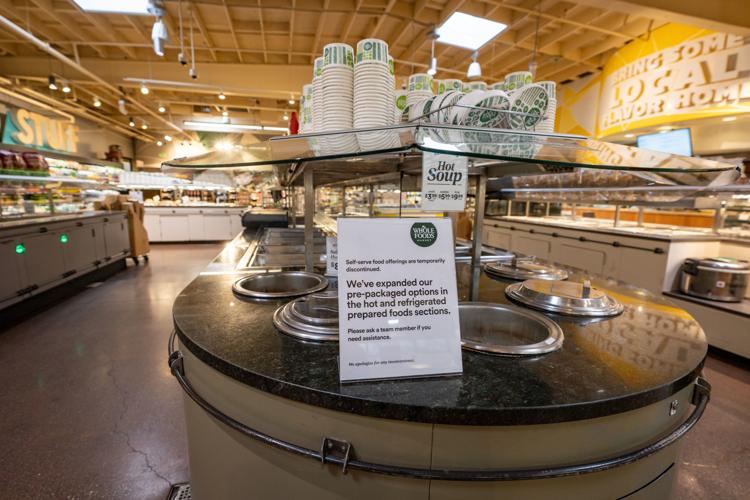 The Charter Oak Restaurant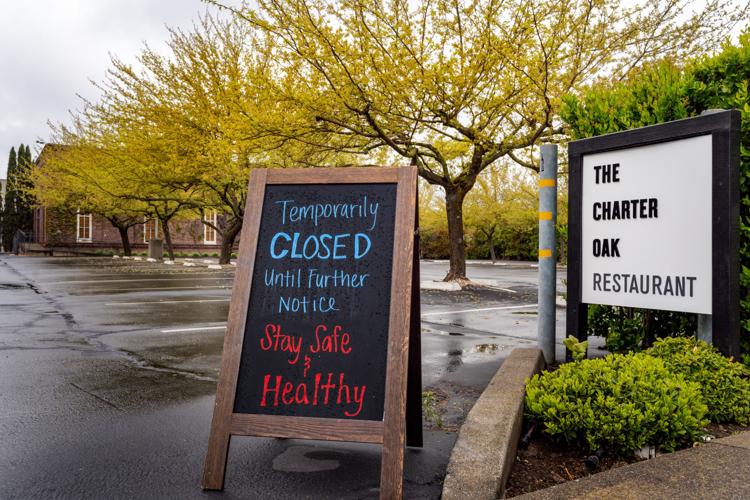 Contimo Provisions
Outside Oxbow Public Market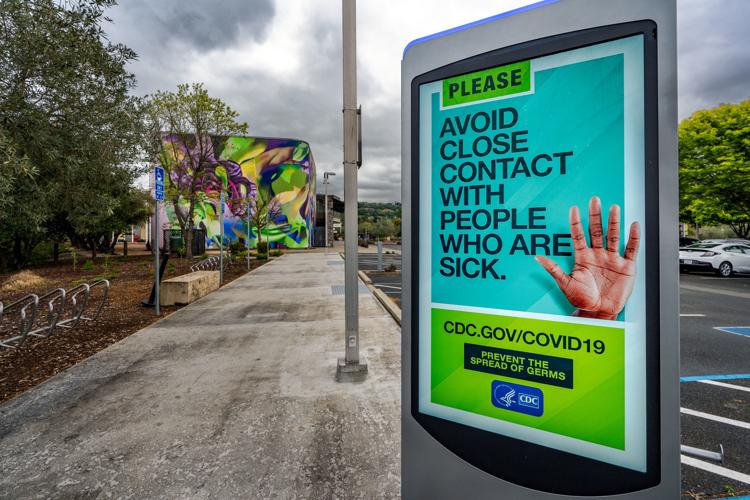 Inside the Oxbow Public Market on Wed. March 18.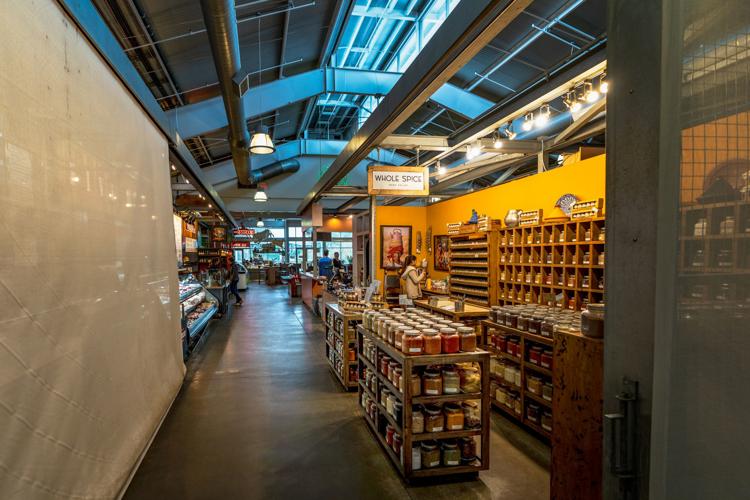 Inside the Oxbow Public Market on Wed. March 18.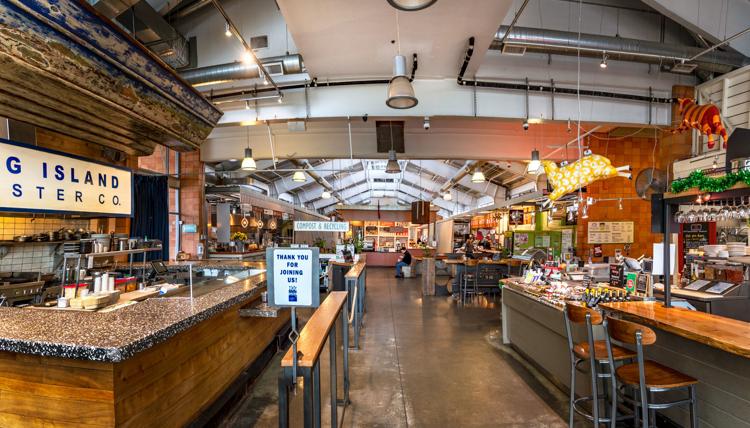 Napa General Store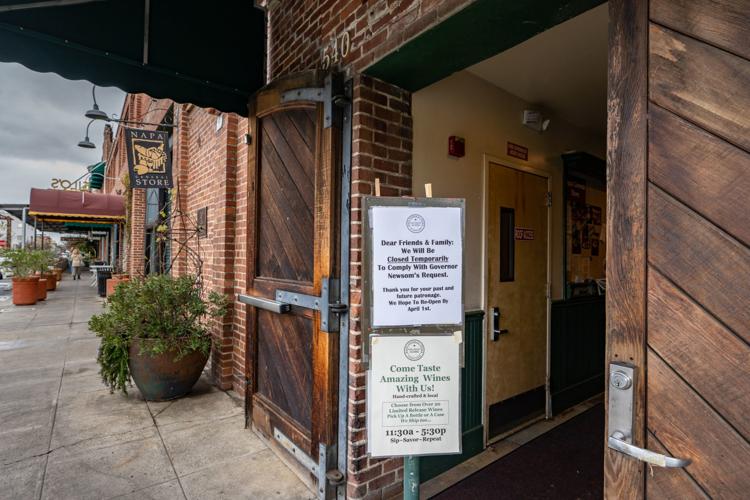 Angele Restaurant & Bar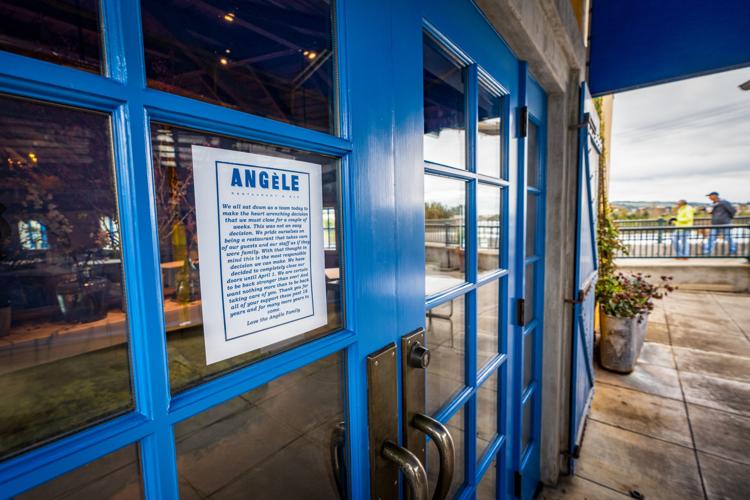 Lululemon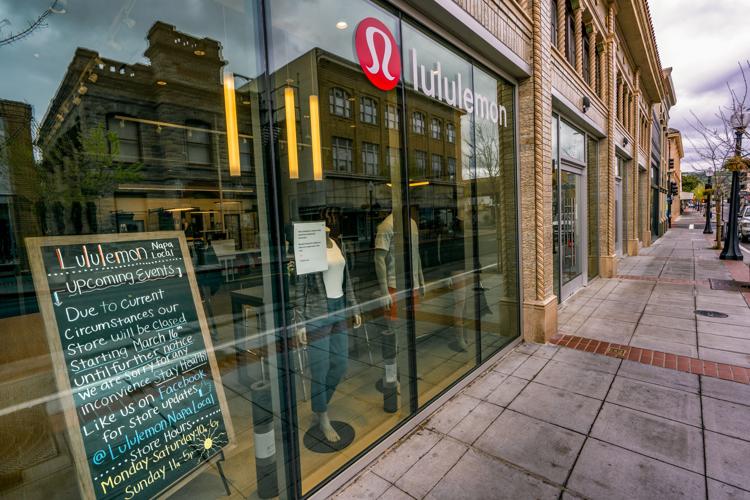 Oxbow Public Market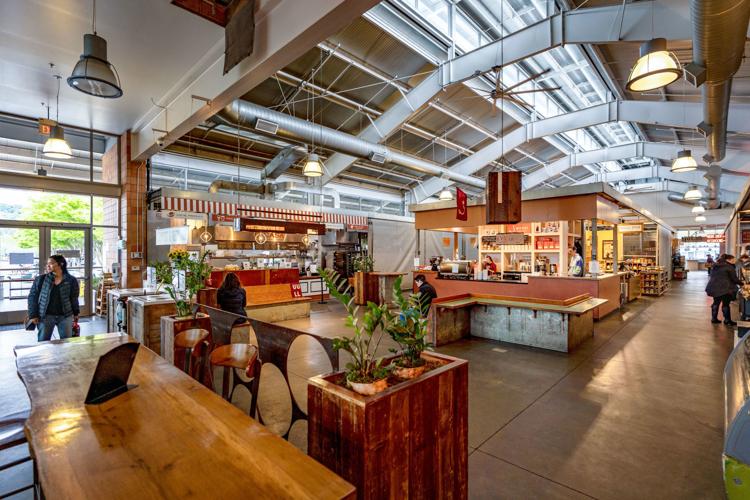 Peet's without customers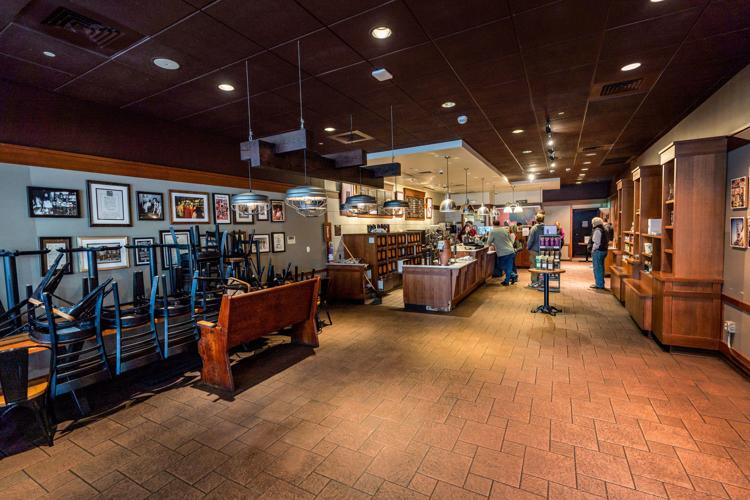 Archer Hotel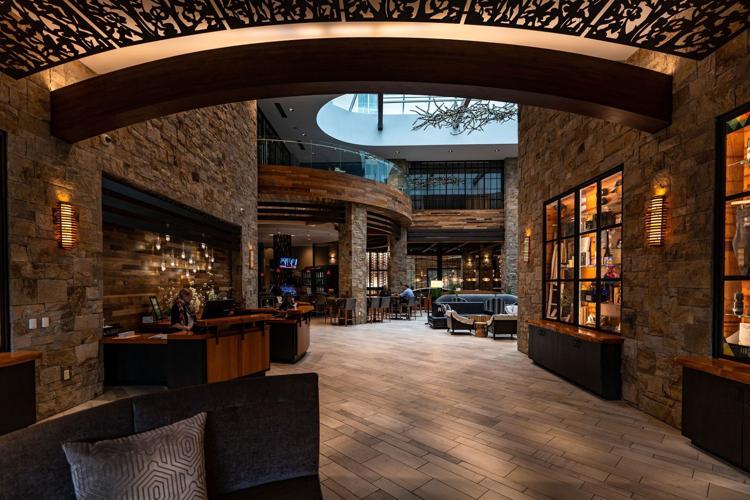 Napa Premium Outlets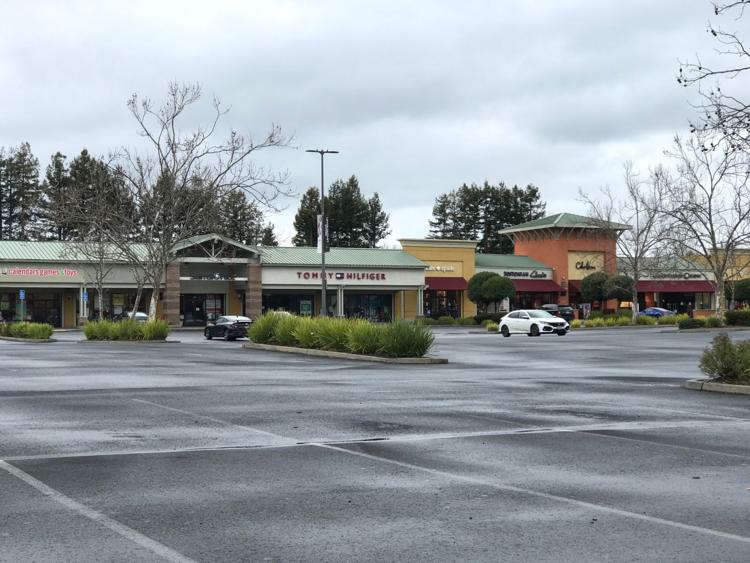 Calistoga school lunch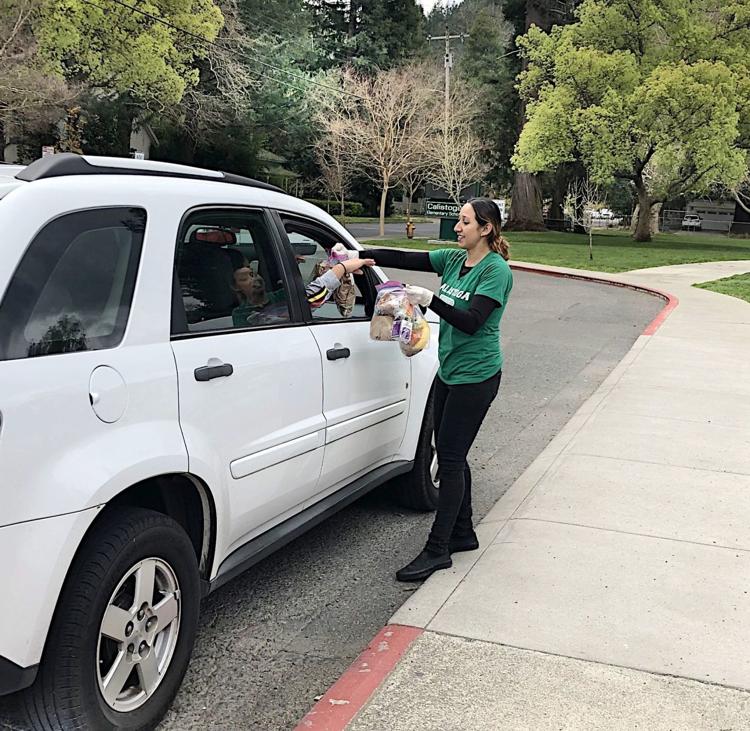 Calistoga school lunch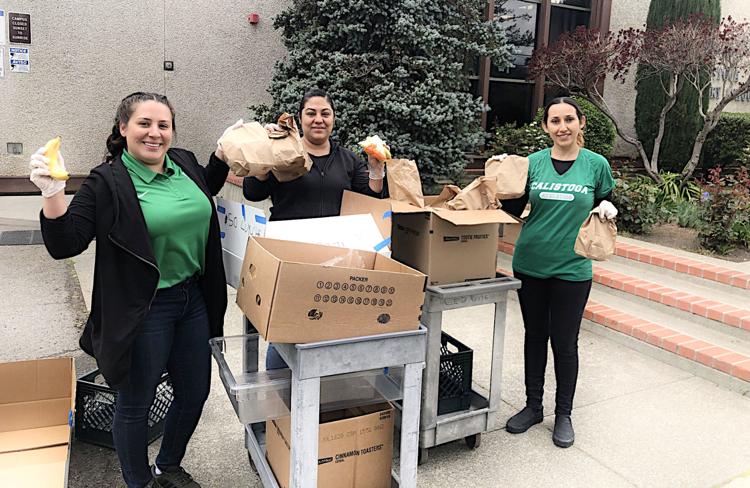 Front windows at Erosion Wine Co.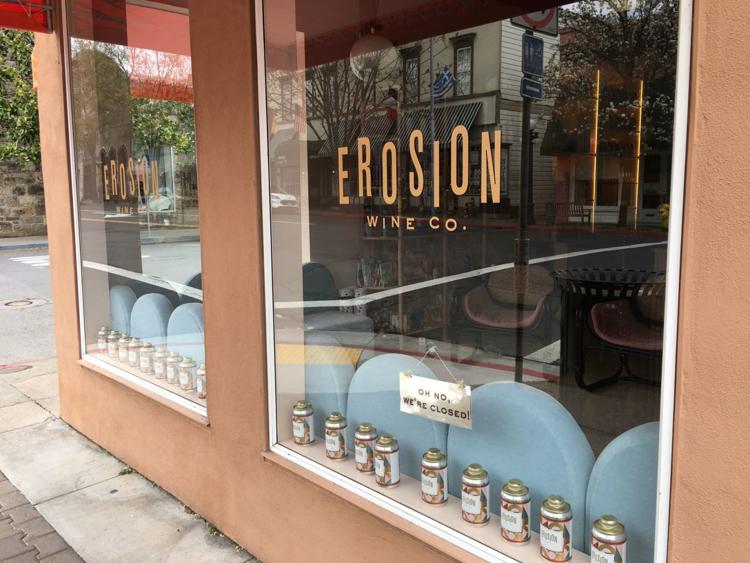 Sign at Erosion Wine Co. Tap Room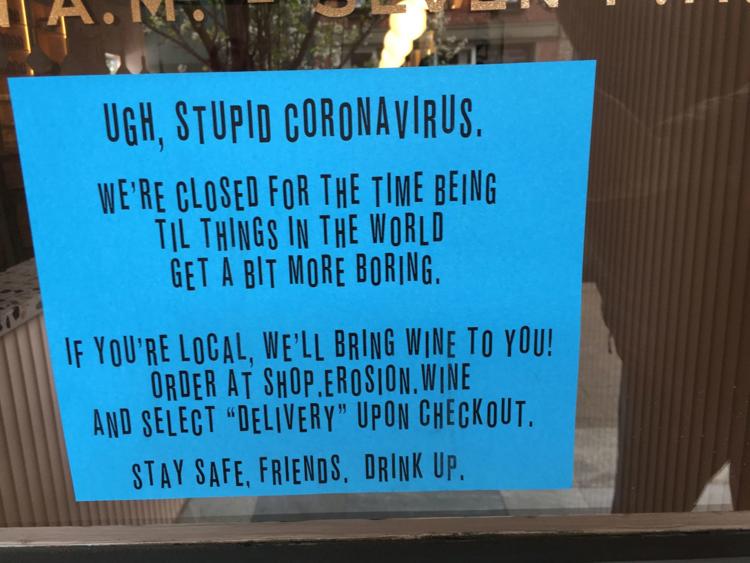 The Table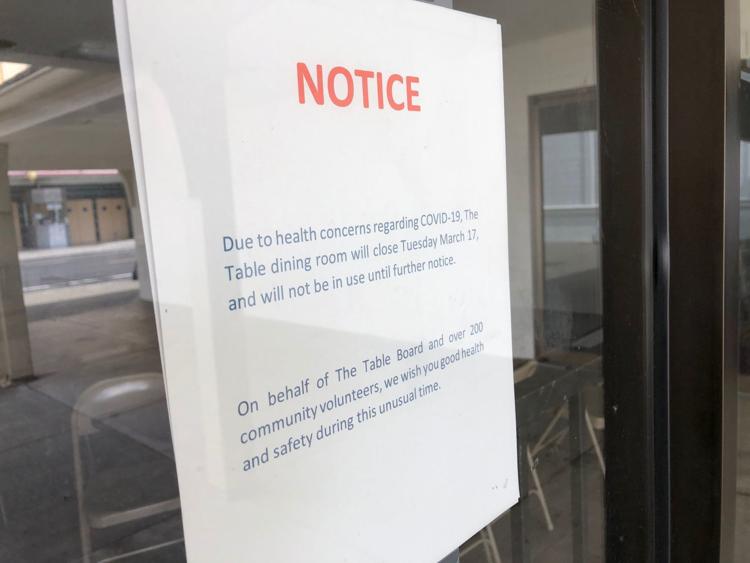 Lincoln Avenue Brewery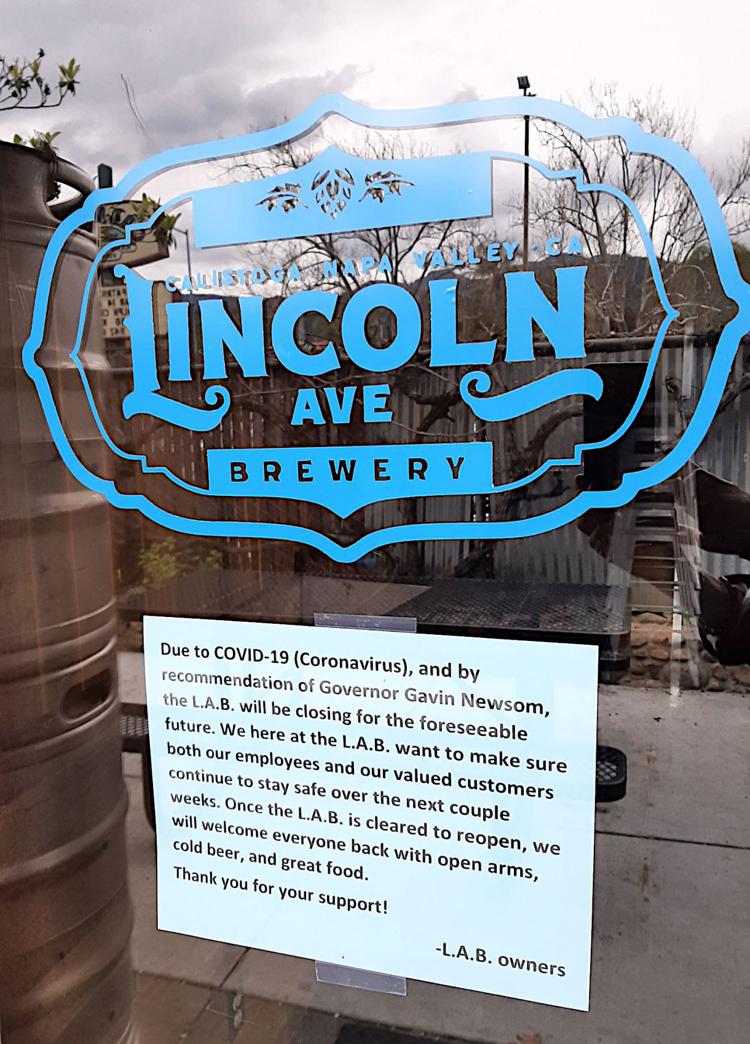 School offers free meals for kids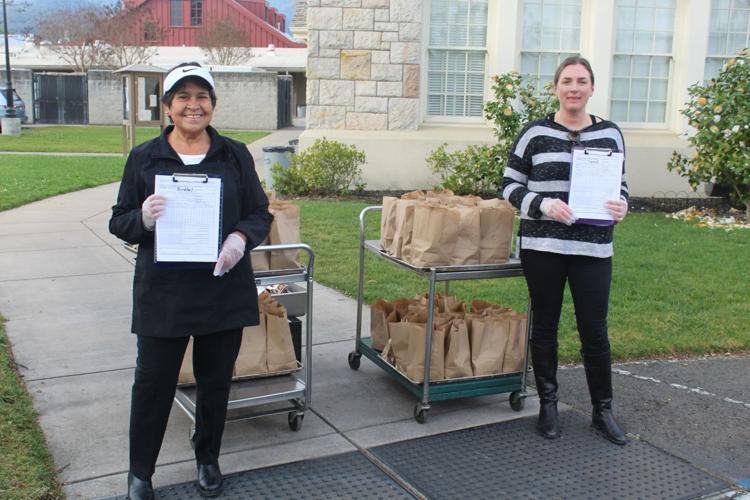 Cal Mart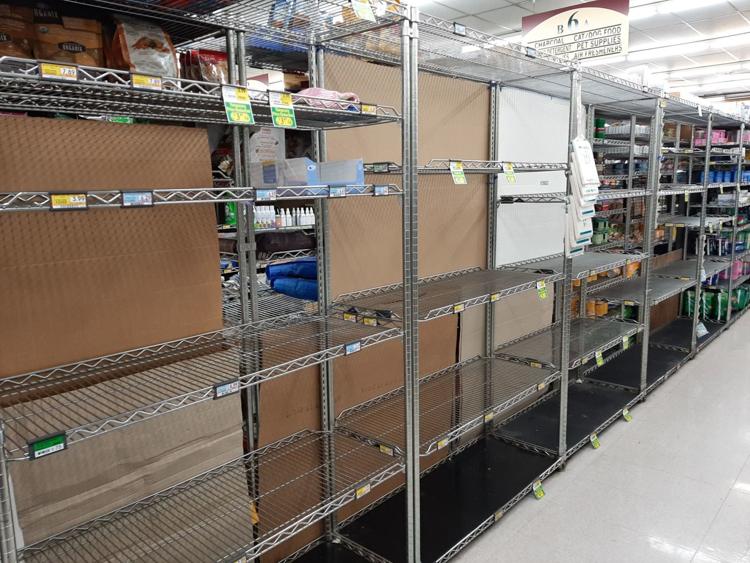 Huge Bear Wines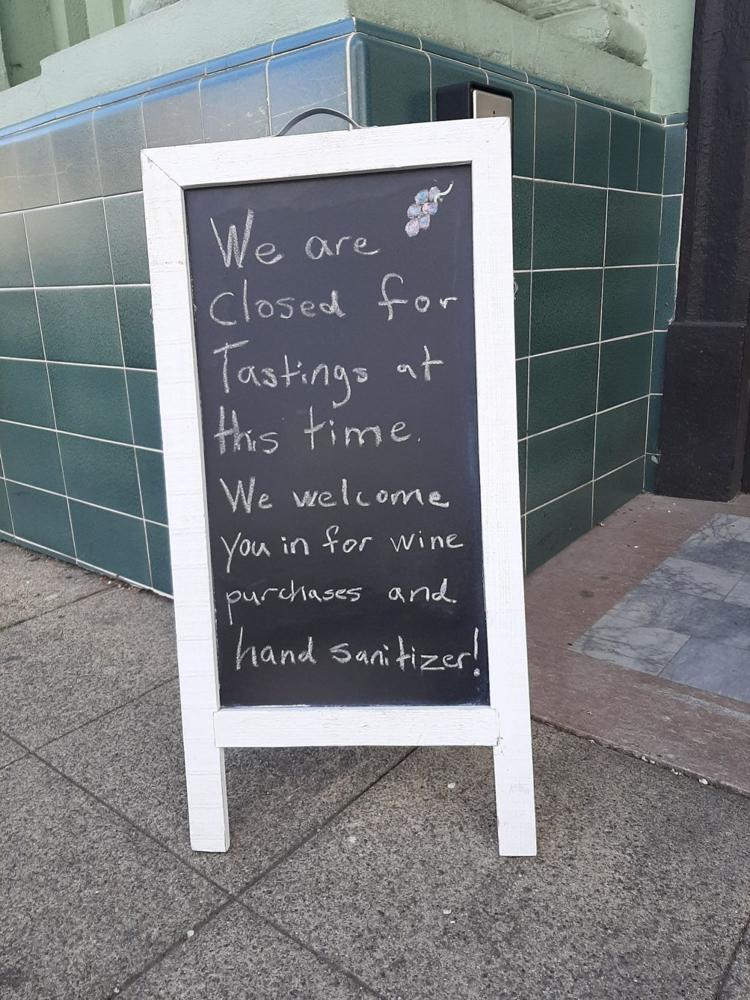 La Morenita lunch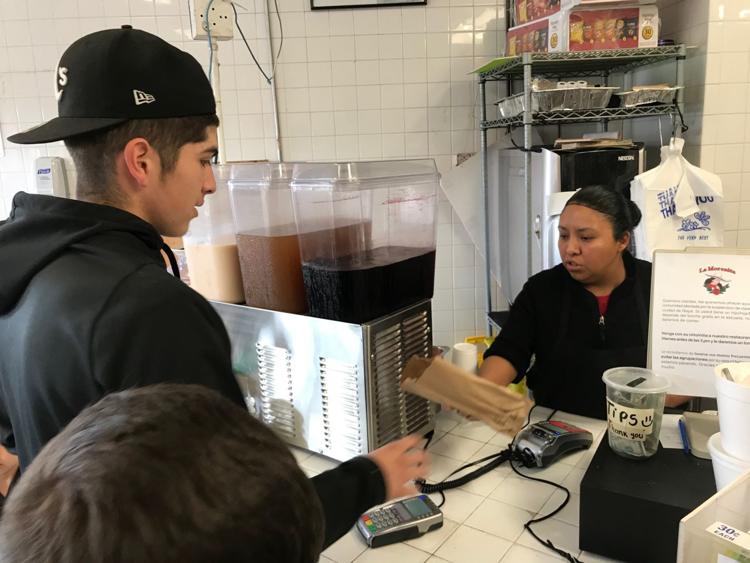 Coronavirus precautions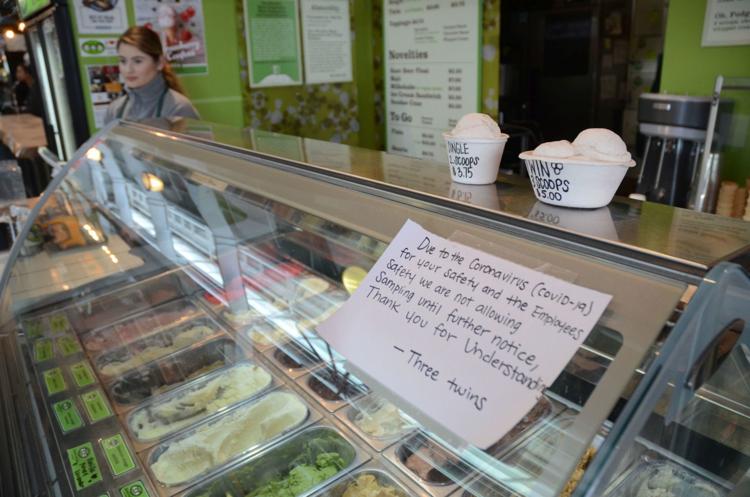 Coronavirus precautions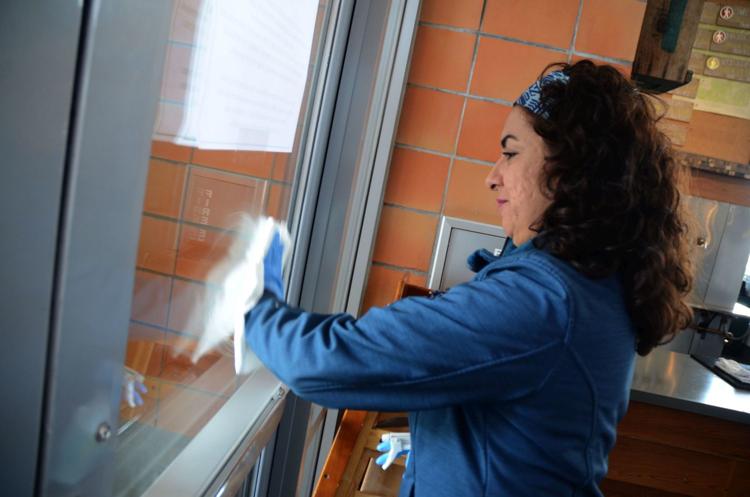 Coronavirus precautions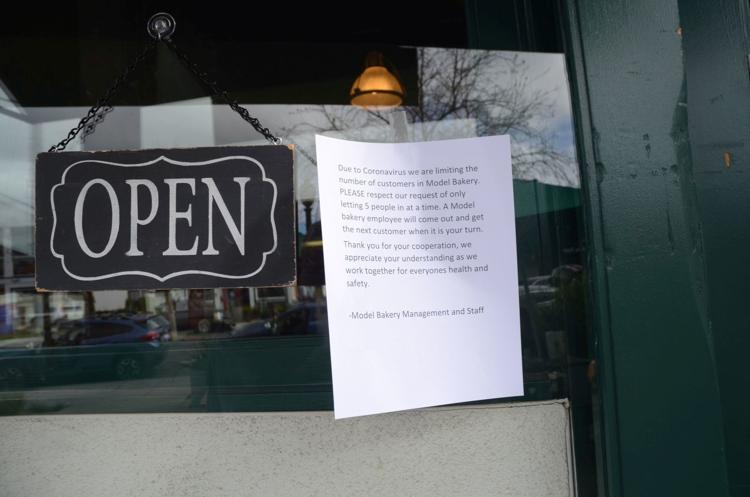 Coronavirus Precautions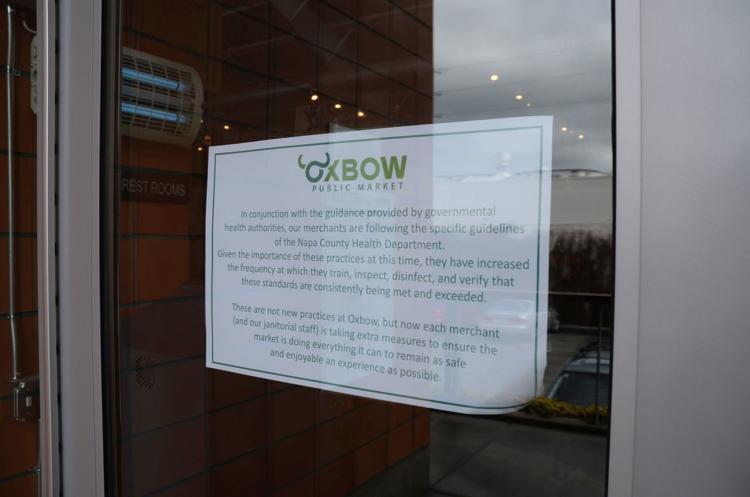 Coronavirus precautions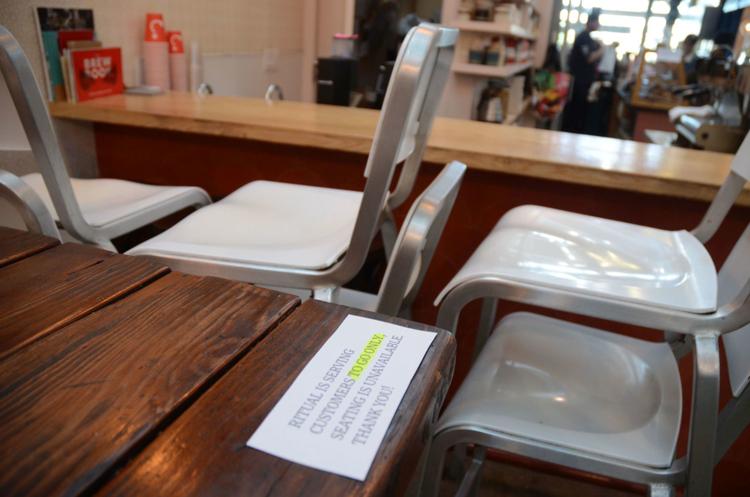 Beringer closed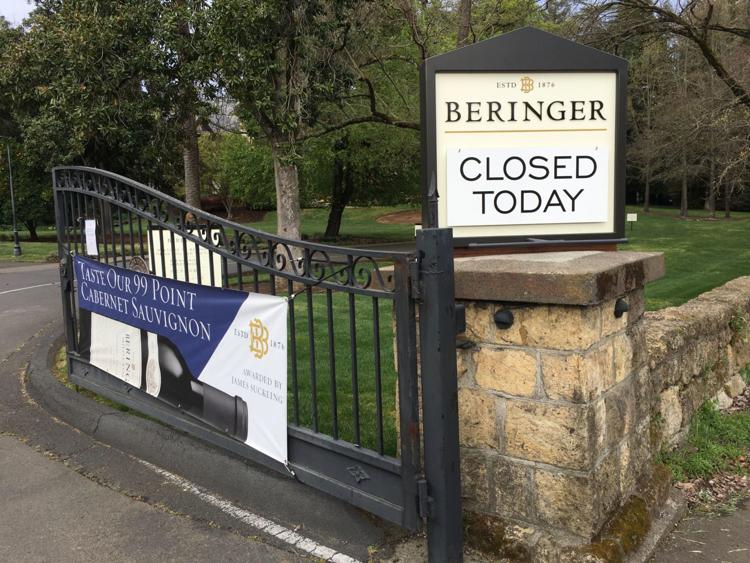 Castello di Amorosa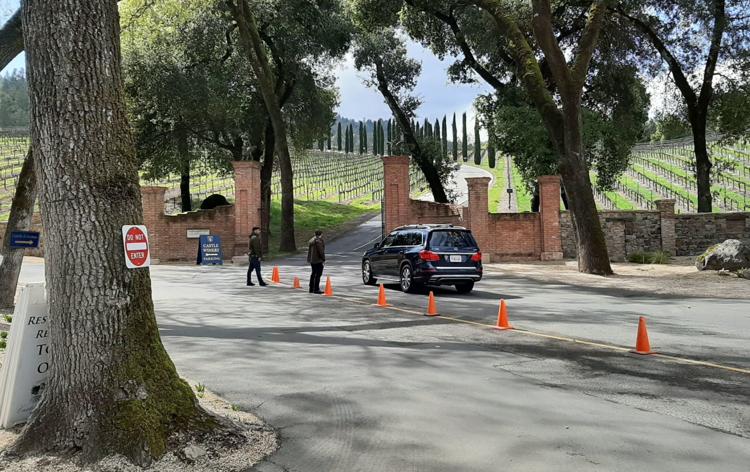 Calistoga Farmers' Market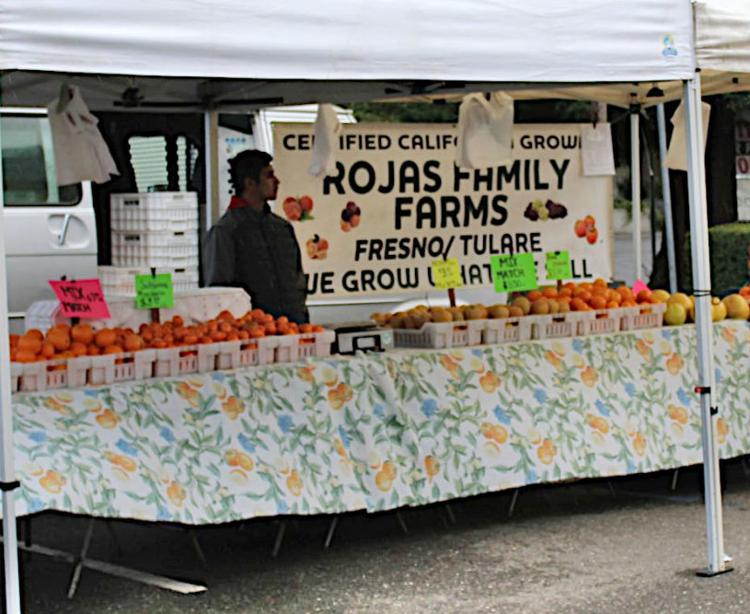 Calistoga Farmers' Market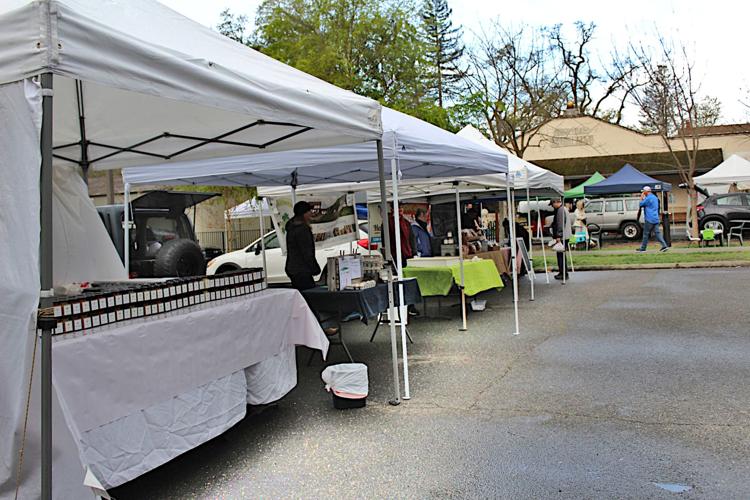 Calistoga Farmers' Market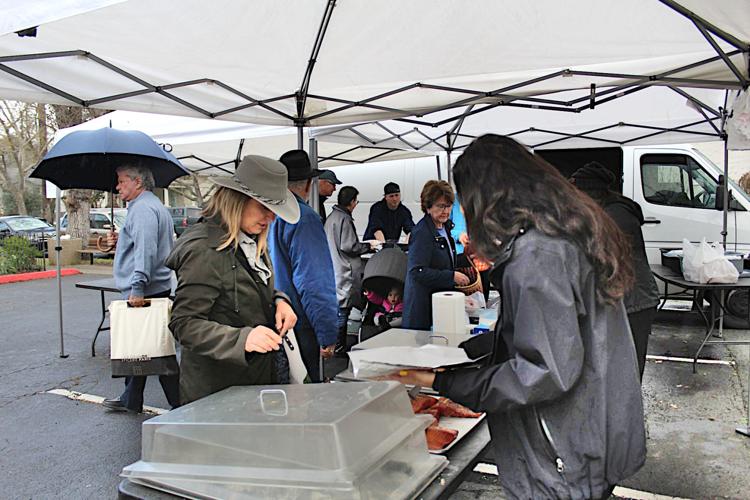 Calistoga Farmers' Market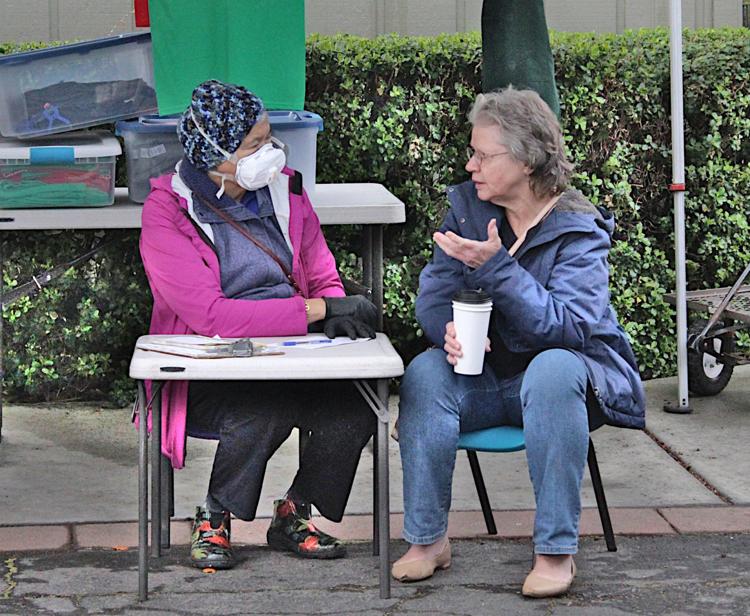 Calistoga Farmers' Market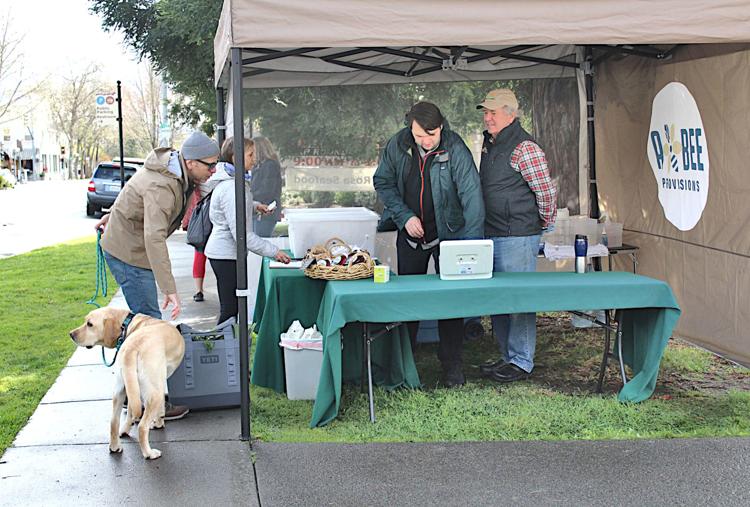 Trader Joe's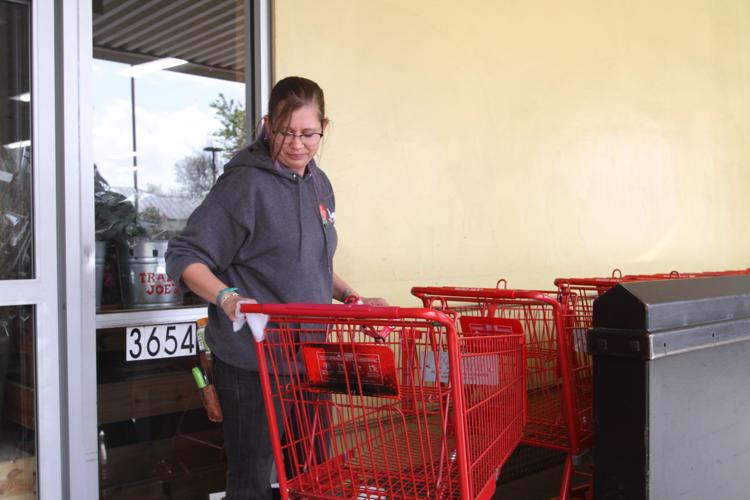 Napa seniors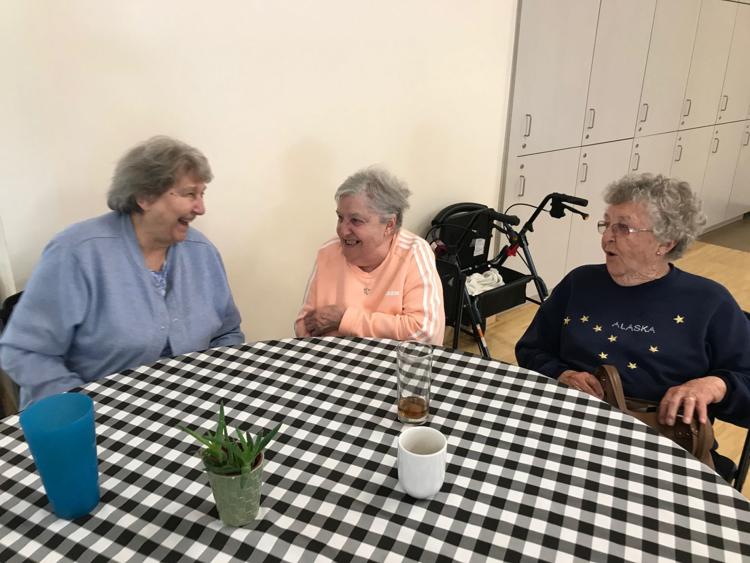 Watershed initiative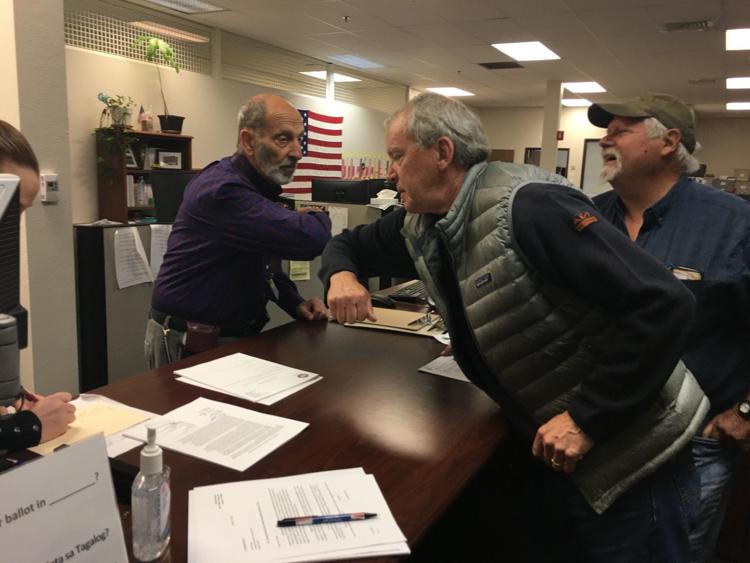 Coronavirus -- Hand sanitizer sold out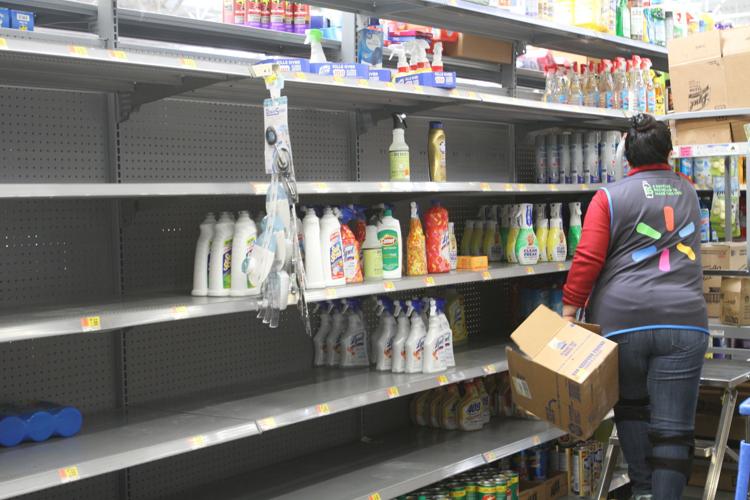 Editor's Note: Because of the health implications of the COVID-19 virus, this article is being made available free to all online readers. If you'd like to join us in supporting the mission of local journalism, please visit napavalleyregister.com/members/join/.
Distributed by Tribune Content Agency, LLC.
Concerned about COVID-19?
Sign up now to get the most recent coronavirus headlines and other important local and national news sent to your email inbox daily.