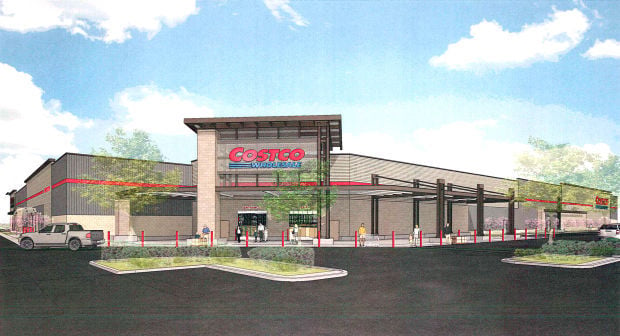 Napa County supervisors on Tuesday will weigh in on slow negotiations to bring city of Napa water to the proposed Napa Pipe and Costco development and decide if it's time to look at alternative water sources.
This proposed commercial and housing development on unincorporated land along the Napa River is to use city water and eventually be annexed by the city. But, a half-year after the county approved a development agreement for the project, the city has yet to agree to provide water.
The county's general plan housing element says that, should the issue not be settled by June 30, the county "will pursue other water sources for the property." Possibilities include using groundwater or seeking water from American Canyon, it says.
Supervisors will discuss what's next when they meet at 9 a.m. at the county Administration Building, 1195 Third St. in the city of Napa.
Supervisor Alfredo Pedroza and Mayor Jill Techel have tried to bring the parties together on an issue that's been on the table for a few years.
"My priority is to get this done with the city of Napa, to reach an agreement with the city of Napa," Pedroza said. "I also have to be realistic and look at the best interest of the county. If the city is part of the partnership, that's great."
Napa County is depending on Napa Pipe housing to meet its state-mandated housing requirements. An agreement concluded between the county and developer late last year allows housing to be built after two years with no Costco, provided the developer pays for municipal services in lieu of Costco tax money.
From Techel's viewpoint, voters in November passed a ballot measure authorizing the city to annex Napa Pipe because they want Costco. That's led the city to seek assurances that Costco will be built before housing.
Techel said she's had good conversations with representatives from Costco and the Napa Pipe investors. The goal is to find language that works out for all parties.
"I see us in a positive place," Techel said.
Techel and Pedroza both said they believe Costco wants to come to Napa. Costco officials have said at county meetings that Coscto wants to come to Napa. Costco earlier this year submitted building designs to the county.
But nailing down 100 percent assurance in writing that Costco is coming has proven difficult.
"That's in any business transaction," Pedroza said. "There's a level of uncertainty, which is part of what you have to deal with."
Techel said a complicating factor is the Costco in-lieu language in the agreement between the county and Napa Pipe developers. The city asked the Board of Supervisors last year not to include this clause.
Using groundwater for Napa Pipe rather than city water would seem to be possible. Consultant Vicki Kretsinger Grabert, when giving supervisors an update on county water conditions in March, said Napa Pipe has productive artesian conditions.
But the prospect of using groundwater for urban rather than agricultural and rural purposes in an unincorporated area has proven controversial.
Napa Pipe is on a 154-acre, former industrial area along the Napa River south of Kennedy Park, behind Napa Valley Common. The development plan calls for up to 945 residences, a warehouse store such as Costco, a hotel, trails, shops and parks.
Get local news delivered to your inbox!
Subscribe to our Daily Headlines newsletter.