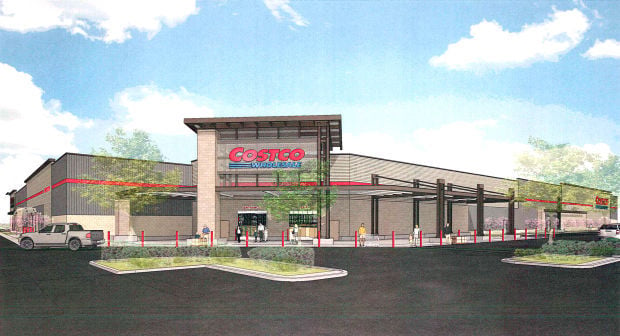 Costco and the related Napa Pipe project continue moving slowly, slowly toward what the various parties say will ultimately be a resolution.
On Tuesday, the Napa County Board of Supervisors for the ninth time since November delayed voting on five Napa Pipe agreements with the city of Napa needed to move the Costco store closer to construction. This time, the board set no definite date to take up the matter again.
"Definitely, the Costco is still an outstanding issue," county Housing and Intergovernmental Affairs Director Larry Florin said after the meeting.
County and city officials say they are confident Costco is coming to Napa Pipe south of Kennedy Park. But city officials want to make certain no last-minute, unforeseen circumstances scuttle the deal and allow Napa Pipe housing to be built without a Costco.
In contrast, the December agreement between the county and the Napa Pipe developer, Napa Redevelopment Partners, allows housing to be built without a Costco or other warehouse-type store after two years. The developer would pay fees meant to cover the costs for police and other service cost in lieu of Costco taxes.
Napa Pipe is on unincorporated land. Still, the city is to provide water and other services for the development and could ultimately annex it.
"Costco first" has been a mantra for the city. County officials say they also want Costco first, but also want to make certain Napa Pipe moves forward to meet the county's state-imposed housing requirements.
Costco early this year filed a design application with the county. The application calls for a 150,000-square-foot wholesale warehouse with a bakery, pharmacy, optical center with optical exams and sales, hearing aid test center, food court, photo center, a gas station and a tire center with four bays.
Now, Supervisor Alfredo Pedroza wants to see an agreement finalized between the developer and Costco. That could give the city the certainty it's looking for that Costco is coming, he said. He's talked with the developer and expects an agreement will be finalized soon.
"I do believe we've done the heavy lifting on the project," Pedroza said. "We're coming down to the finish line. We just need to cross all our t's and dot all our i's."
One option is for the city, confident that a Costco is coming, to decide the "worst-case scenario" clause for housing is no longer an issue. Another is the county and developer decide that, with Costco in the bag, the clause is no longer needed.
"That's the $64,000 question," city Community Development Director Rick Tooker said. "These are details that always need to be ironed out. I don't want to overblow the issue."
Napa Redevelopment Partners couldn't be reached for comment.
A few other issues remain to be worked out between the county and city on their proposed Napa Pipe agreements, Tooker said. Among them are intersection improvements at Kaiser Road and Highway 221.
City and county officials both said the various outstanding issues – including Costco – will not put the proposed agreements between the county and city at risk.
"No," Tooker said. "No. Not even close."
Still, county supervisors have expressed disappointment that the resolution is taking so long.
"I would have more to say, but in the spirit of trying to get it done, I'll just say, 'Let's get it done,'" Board of Supervisors Chairman Diane Dillon said Tuesday before voting for the latest delay.
Napa Pipe is to be built on a former industrial site near the Napa Valley Commons business park, off Highway 221. It is to have 700 to 945 homes, a Costco, offices, stores, parks, trails and other features.