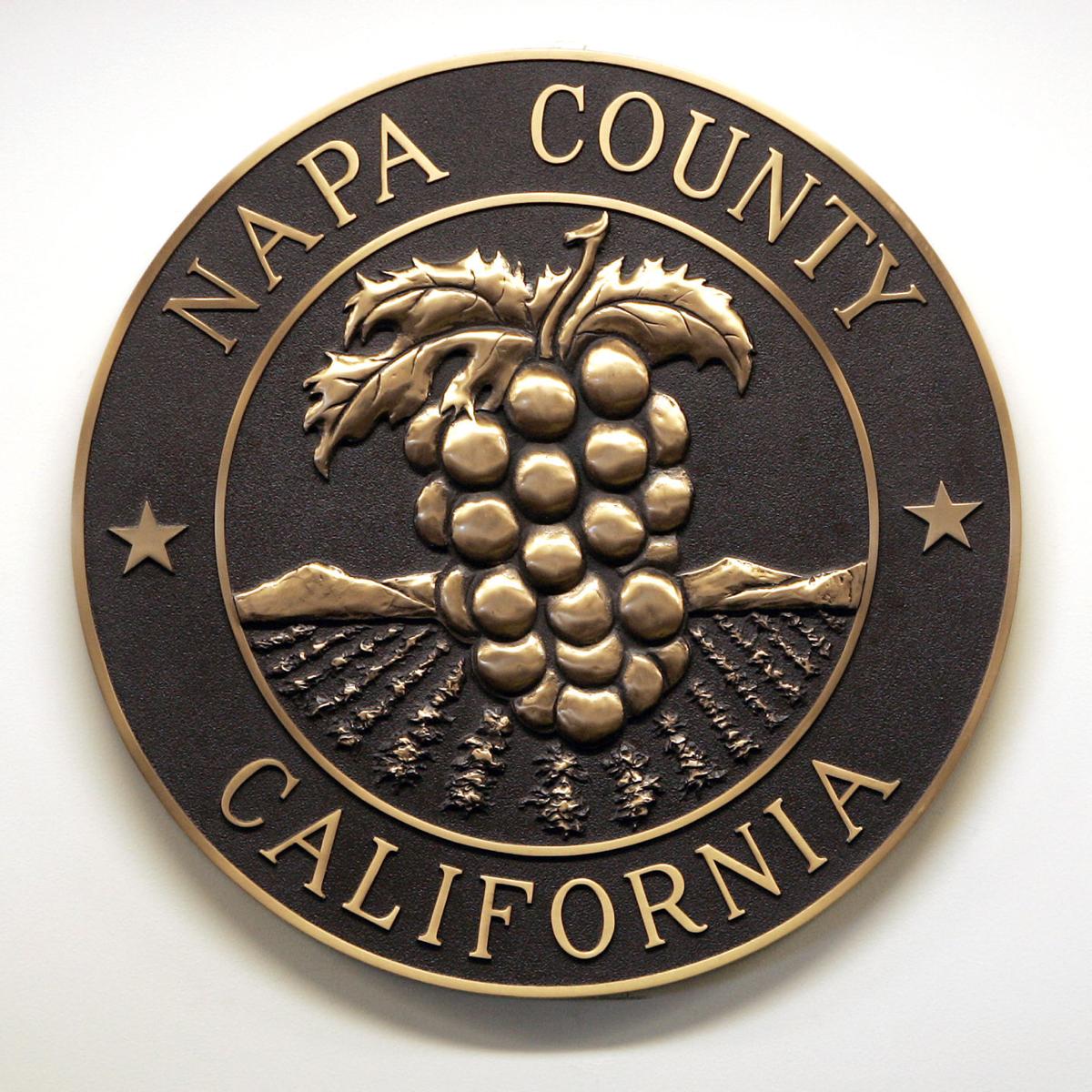 Long-running efforts by Napa County and Caymus Vineyards to make certain the Rutherford winery is following county rules are entering what could be the home stretch.
The Napa County Board of Supervisors on Tuesday discussed the outlines of a proposed development agreement between the two parties. That paves the way for Planning Commission and Board of Supervisor hearings in coming months.
One issue is how much wine Caymus Vineyard is allowed to produce annually, with Caymus in recent years having topped what the county says is the approved limit more than tenfold. The parties are also trying to resolve issues related to construction that the county says was done illegally at the winery's 8700 Conn Creek Road property.
The proposed development agreement, if approved at future date, would complement county efforts to bring Caymus Vineyards into compliance with county laws, a county report said. It would also clarify the 1972 winery's rights amid the layers of county winery rules passed over the years.
"I think this is a painful process for everyone involved," Supervisor Mark Luce said. "But I think we're moving in the right direction."
Attorney Katherine Philippakis addressed the Board on behalf of Caymus Vineyards.
"We think the terms of the development agreement represent reasonable, fair negotiations on both sides—benefits to us and benefits to the community," she said.
The saga started when the county chose Caymus at random to participate in the 2009 winery audit to look for code violations. County officials said the audit revealed that Caymus had exceeded its 110,000-gallon-a-year wine production limit by producing 650,000 gallons. This amount continued to grow after the audit and reached 1.3 million gallons in 2012.
Additional disagreements arose over how many tours and visitors Caymus can have under a 1988 permit. The county also thought annual wine production of more than 110,000 gallons – if allowed—should be subject to a 1990 law requiring 75 percent of grapes be from Napa County.
Still more disagreements arose after Caymus filed an application in 2012 to improve its winery. Buildings had been constructed without permits and existing structures reused without permits, a county report said.
In 2013, Napa County and Caymus agreed to use a Napa County Superior Court judgement as a vehicle to ensure compliance and resolve violations. Among other things, the judgement allowed Caymus to produce up to 1.8 million gallons annually, the county report said. Caymus paid a $1 million fine and agreed to a compliance timeline.
The two parties continued discussing issues not specified in the judgment. The Caymus matter has showed up on several Board of Supervisors agendas in recent months as a closed session item.
A concern for Caymus when it comes to reducing local wine production is timing. It is building a winery in Cordelia in Solano County as a hub for bottling wine. The Wagner family that owns Caymus Vineyards also grows grapes in Monterey, Santa Barbara, Sonoma and Solano counties.
Under the proposed development agreement, Caymus could produce up to 1.8 million gallons of wine at its Napa Valley winery this year, 800,000 gallons in 2017 and 110,000 gallons in 2018. The winery would like to increase this amount to 660,000 gallons in 2019.
Another development agreement proposal is for Caymus to pay more than $100,000 in housing, traffic and other county impact fees for illegal buildings and to pay $50,000 to the Rutherford Fire Department, the county report said.
In addition, Caymus could sell wine at its tasting room regardless of where the wine was made, so long as the wines are made by Caymus or Caymus affiliates. The county would recognize this as a right preceding the 1990 winery law that prohibits such sales.
Caymus is also seeking use permit changes. It wants to do such things as replace a house with a greenhouse, demolish buildings, relocate roads, build a new parking lot, improve the wastewater system, restore a creek bank and remodel a building.
Shute, Mihaly & Weinberger law firm submitted a letter on behalf of Nancy Hammonds and Charlotte Blank asking the county to delay taking action. It wants the county to first consider such environmental impacts as traffic and noise.
"Caymus has no legal right to continue with excessive wine production, especially where it negatively impacts the surrounding community," the letter says.
Norma Tofanelli of the Napa County Farm Bureau asked the Board of Supervisors to postpone the matter. Such documents as a 1988 Caymus Vineyards use permit and water and wastewater studies haven't been easily available, she said.
"These documents are critical to any meaningful public input," Tofanelli said.
County officials responded that the documents are available at the Planning, Building and Environmental Services Department. Documents will be available for review online over the coming weeks.
The Planning Commission is to consider both the development agreement and a modified Caymus Vineyards use permit in March. The Board of Supervisors is to hear the matter in April.
Planning, Building and Environmental Services Director David Morrison said the public will have opportunities to make more comments. He called Tuesday's hearing before the Board of Supervisors to receive direction on the proposed development agreement "a starting point."
Get local news delivered to your inbox!
Subscribe to our Daily Headlines newsletter.