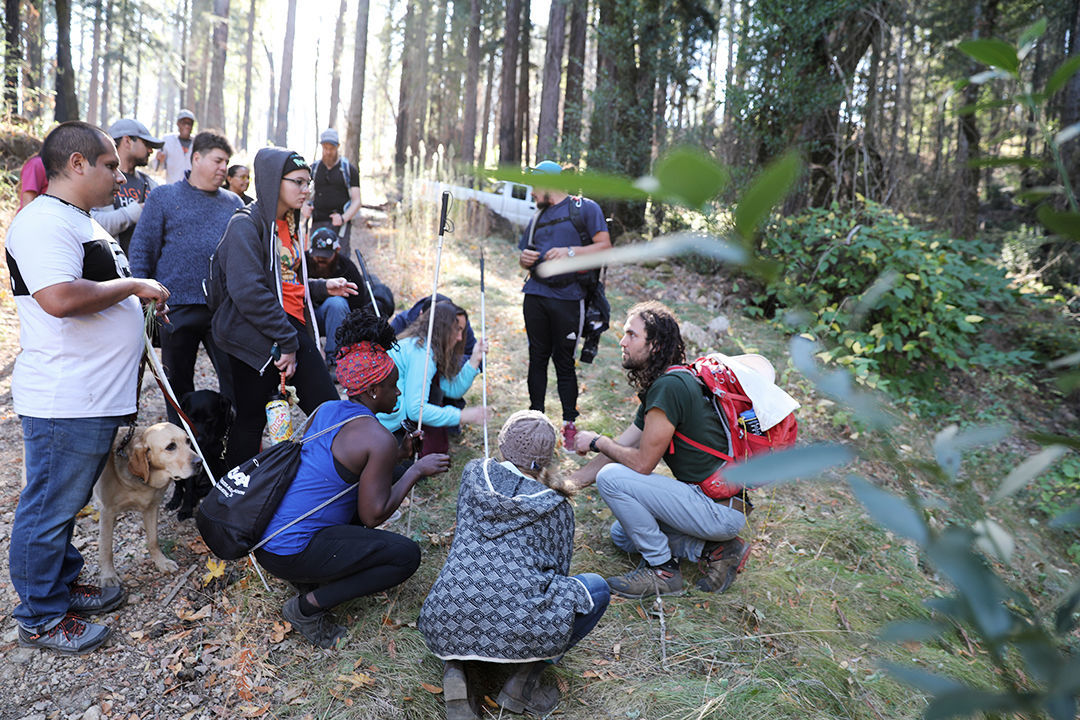 Lighthouse for the Blind and Visually Impaired announced this week that it was canceling summer sessions at Enchanted Hills Camp on Mount Veeder Road west of Napa.
COVID-19 presented an unacceptable threat to the more than 600 blind campers, their families, staff and volunteers who come to Enchanted Hills each summer, the organization said in a message to families.
"Could we imagine keeping a six-foot distance between 100 campers and staff all week long?," Lighthouse said. "To implement real protective measures at camp, we believe, wouldn't make it camp at all. The closeness, camp spirit, hand-on-hand instruction, the heartfelt hugs and adventurous athleticism – none of this would be possible under current government guidelines."
Lighthouse said there will be no gatherings of any kind at the camp until September 2020 at the earliest.
With the camp closed, Lighthouse will use the summer to dig a 3,000-foot-long trench to "finally underground all the overhead electric wires now strung haphazardly throughout camp. The trench project will remove fire-causing danger from these overhead wires and will give us stable and reliable power not threatened by falling branches and weather," the letter to families said.
In addition, Lighthouse said it would bury new high-pressure water mains for fire hydrants, new pipes to service larger water storage tanks, with optical fiber for reliable phone and internet service, and use the new course to help us irrigate parts of camp never before able to be green in summer.
The trench project costs $500,000. Lighthouse is accepting donations for camp improvements, including repairs from the 2017 wildfire that swept through the camp.
Enchanted Hills is an beneficiary of the annual Cycle for Sight fundraiser in Napa. Cycle for Sight has been canceled for this year in keeping with shelter-in-home directives.
Beginning June 6, camp director Tony Fletcher will host a weekly Saturday evening campfire-by-Zoom for families who will not be coming to Enchanted Hills this summer.
Editor's Note: Because of the health implications of the COVID-19 virus, this article is being made available free to subscribers and non-subscribers alike. If you'd like to join us in supporting the mission of local journalism, please visit napavalleyregister.com/members/join/.
Get local news delivered to your inbox!
Subscribe to our Daily Headlines newsletter.