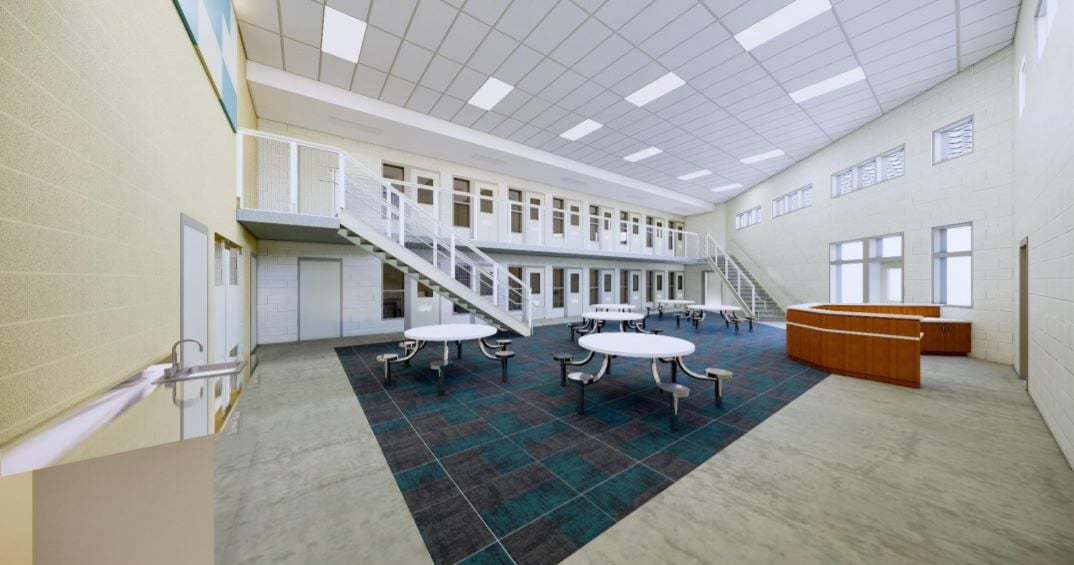 Plans for a $128 million replacement jail that would be one of Napa County's largest public works projects ever won't be kayoed by COVID-19.
The pandemic's economic blows will cost the county an estimated $21 million in general fund revenue next fiscal year. Still, the county before the crisis had state grants and various funds set aside for the jail.
County supervisors Tuesday heard an update on the jail. The Board of Supervisors could put the project out to bid as soon as June and the 304-bed jail could open along Highway 221 near Syar quarry in 2022.
One view is the jail could be a kind of local, COVID-19 recession stimulus project.
"I think this is the perfect time to put out a project like this, to generate movement in our economy, create jobs," Supervisor Ryan Gregory said.
That prompted a joking response from Supervisor Alfredo Pedroza.
"I just want to compliment Supervisor Gregory for putting a positive spin on spending $128 million," he said.
Pedroza voiced a concern, though. It's one thing to be able to afford to build the new jail, he said. He wanted more information on increased operating costs at a time when the county is taking austerity measures because of plunging revenues.
Board of Supervisors Chair Diane Dillon said the layout of the new jail will require a different personnel structure than the existing, downtown jail. The county is replacing the downtown jail in part to do things differently.
But she didn't want the Board of Supervisors to give staff the impression it is reconsidering the jail project because of operating costs. She got clarification from Pedroza that he is just seeking information.
Napa County is prequalifying contractors that want to bid to build the jail. Seven contractors have expressed interest and three have submitted prequalification packages, with a May 15 deadline.
The facility looked finished at the ceremony, but work remained. Because of financial problems, the contractor walked away from the job and the county spent subsequent months dealing with the surety company holding the performance bond.
Public Works Director Steven Lederer on Tuesday said the project is 99.9% done. One spot on a shower floor has ponding. That should be fixed this week.
The reentry facility is to prepare low-risk inmates for a return to normal life. Inmates will receive classes and counseling designed to help keep them from reoffending. Some inmates wearing location monitors will be able to leave at times for jobs.
But now the COVID-19 pandemic has put a new spin on when the reentry facility can be up-and-running, even when the building is finished.
During the crisis, the jail has reduced its inmate population to create social distancing opportunities, county Department of Corrections Director Dina Jose said. Inmates who might have been considered for the reentry program are no longer in custody.
"Therefore, staff and I will have a meeting to discuss what the operational plan should look like and our strategy to occupy the facility in the midst of a pandemic," Jose said in an email.
The existing, 264-bed downtown Napa County jail was built in 1976 and expanded in 1989. County officials have long said it is too small and ill-designed for today's needs, given higher levels of violent offenders and inmates with mental health issues.
Supervisors have also long talked about a having a companion reentry facility to try to reduce recidivism. The county learned it would receive a $13.4 million state grant for the project in 2013.
Editor's Note: Because of the health implications of the COVID-19 virus, this article is being made available free to subscribers and non-subscribers alike. If you'd like to join us in supporting the mission of local journalism, please visit napavalleyregister.com/members/join/.
Get local news delivered to your inbox!
Subscribe to our Daily Headlines newsletter.