The home at 3119 Mount Veeder Road sounds like a great spot for a family gathering or Napa Valley getaway.
Featuring enough room for 10 overnight guests, wooded views, a hot tub, and a "huge deck," owner Natalie Schultz listed her A-frame-style home for rent for an estimated $975 per night.
There is just one problem, according to a Napa County lawsuit. It's not licensed as a short-term rental. 
Support local news coverage and the people who report it by subscribing to the Napa Valley Register. Special offer: $1 for your first 6 months!
The county said it is suing Schultz for repeatedly renting her home to guests who stayed less than the required 30 days, and ignoring notices to stop such operations.
The county is asking for a court order for her to stop the illegal rentals, plus penalties that could reach as high as $1,000 per day.
Schultz "committed violations of state and local codes," by advertising and renting her home for less than the required 30 days, said the complaint. She's "ignored and failed to comply" with notices of violation and a cease and desist letter. She's "repeatedly engaged in … unlawful activities on multiple occasions," since October 2019 until early this month.
Through her attorney, Schultz declined to comment for this story.
David Giudice is the code compliance/process improvement manager for the Napa County Department of Planning, Building & Environmental Services.
Because of the litigation, he couldn't speak more specifically about Schultz's case, Giudice said. "But I will say we give everybody every opportunity to voluntarily comply before we move to this level."
From county records, it appears that Schultz bought the home in April 2019. Her mailing address is listed on Wild Horse Valley Road.
The problems started in October 2019 when the county saw the property being advertised as a short-term rental on websites like Airbnb and VRBO, according to the lawsuit.
"Built in 1969, this fully remodeled A-frame is the perfect wine country escape," and "a rare find," reads a photo of a page from the website cited in the lawsuit. "Perfect for a romantic weekend away, wellness/artists/writers retreat, girls/guys weekend, creative workshop or just a great place to call home while wine tasting!"
"Take in the views over Mount Veeder, hang out in the coziest and coolest 'conversation pit,' dine al fresco atop a large deck … this escape was designed to take you away from busy city life and transport you to a calming and grounding place," the listing exalted.
"Compliant with Napa County Regulations for minimum stay for all bookings," the advertising noted.
Guests responded in kind.
"We stayed over the weekend with two kids and Natalie was (a) great host," wrote a guest named Marko, in October 2019. "Would definitely consider staying again."
In November 2019, the county issued a notice of violation. Schultz replied "claiming she was unaware of the short-term rental prohibitions … and she would immediately cease all rentals for periods less than 30 days," the county's complaint states.
Yet, the county said there's evidence the Mount Veeder home was rented in December 2019.
"Natalie's A-Frame home in Napa was … perfect for a girls weekend," wrote a guest named Catherine that month. "I would highly recommend this house to family and friends."
Over the summer of 2020, during the public health shelter-in-place order, a party of around 40 to 50 people was reported at the home, said a code compliance officer.
By November 2020, Schultz had once again advertised the property for short-term rental on Airbnb and VRBO, said the lawsuit.
When confronted again by the county, Schultz claimed she lived on the property "and had no further intention of using it for short-term rentals," the lawsuit states.
But according to court documents, "the property was occupied as a short-term rental" the very next weekend — Thanksgiving.
"We stayed recently over (the) Thanksgiving holiday," wrote a guest named Bruno that November. "We had a wonderful gathering."
In December the county continued to receive complaints about additional short-term renters. Ads for the home were seen online. Short-term guests again rented the home in January and February 2021, the complaint alleges.
"It was exactly what we were looking for for a semi-long weekend," wrote a guest named Vivian in January 2021. "I will definitely be rebooking."
On Feb. 25, a Napa County code enforcement officer, "using an innocuous email address and alias," contacted Schultz through Airbnb "as a potential renter." Schultz agreed to a three-night stay, the county reports.
In March, the county issued "a final cease and desist letter," demanding that Schultz stop renting the home for less than 30 days at a time.
Schultz received the letter "claiming the property was not being listed nor was it being rented." But when county staff visited the home on April 2, guests told staff that they were indeed renting Schultz' home, and that they were staying from March 31 to April 11, according to the complaint.
Even if Schultz did want to legally rent her home for less than 30 days, she'd still be out of luck. Short-term rentals are illegal altogether in unincorporated areas of Napa County, as well as in Yountville and Calistoga.
However, she's not the only one offering up such rentals, the county said. 
Giudice said there could be as many as 230 other such illegal short-term rentals in the unincorporated areas of the county.
Most complaints don't go this far, Giudice said. He could only think of one in the past year, at a home at 4099 Silverado Trail near St. Helena, where the county sued the owner, then settled the case for $100,000 without the owner admitting wrong-doing.
In 2019, a homeowner at 3366 Linda Mesa Way in the City of Napa was forced to sell his home to settle a city lawsuit over using the home as an illegal vacation rental.
Giudice said that usually, a letter leads to voluntary compliance.
"Or a lot of them, they will kind of hide and then come back. Or they only advertise on weekends, but we do monitor on weekends now as well," he said.
"After we've made a couple attempts for voluntary compliance, it will likely end up in some level of litigation or citation," such as in Schultz' case, he said.
During the COVID-19 pandemic, the county somewhat relaxed such enforcement efforts but today, "we're seeing a fair amount of illegal activity so we're ramping up our enforcement," said Giudice.
The next hearing in the Mount Veeder rental case is scheduled for May 27 in Napa County Superior Court.
However, this may not be Schultz' only vacation rental in Napa County.
From a public records search, another vacation rental, located in the Coombsville area, was also for rent. Called Villa La Finca, it offers five bedrooms, more than five bathrooms, a pool, hot tub, sauna, detached pool house, detached guest house, and more.
The website for the home did not specify a minimum length of stay or nightly rate.
From photos of the listing, it appears to be located at 5145 Wild Horse Valley Road, which is the same as Schultz' mailing address.
"I wasn't aware of that property" being used as a vacation rental, said Giudice. "We'll have to investigate this one," he said.
The rental website for Villa La Finca was active as of Tuesday afternoon. Hours later, it was disabled.
Photos: Napa's most expensive home sold in April: 14 Huntington Ct.
Check out the most expensive home sold in Napa in April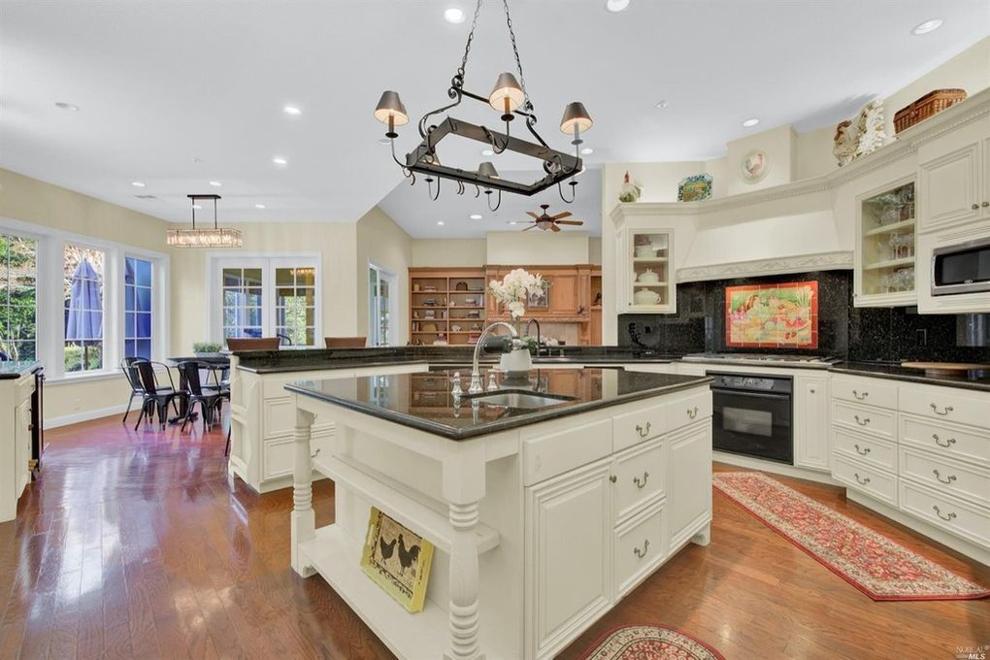 Check out the most expensive home sold in Napa in April.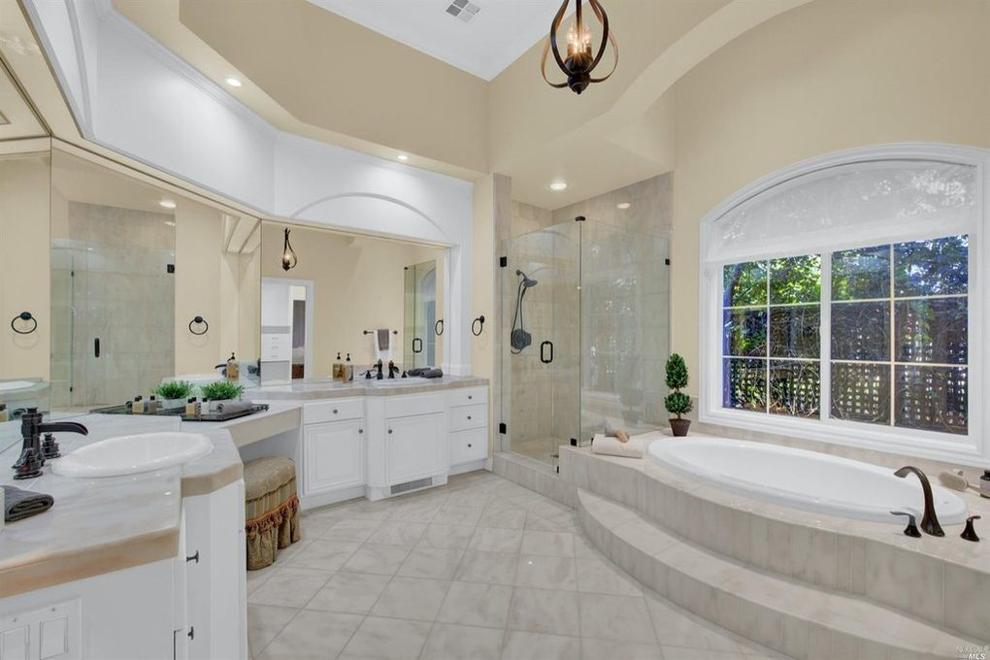 Check out the most expensive home sold in Napa in April.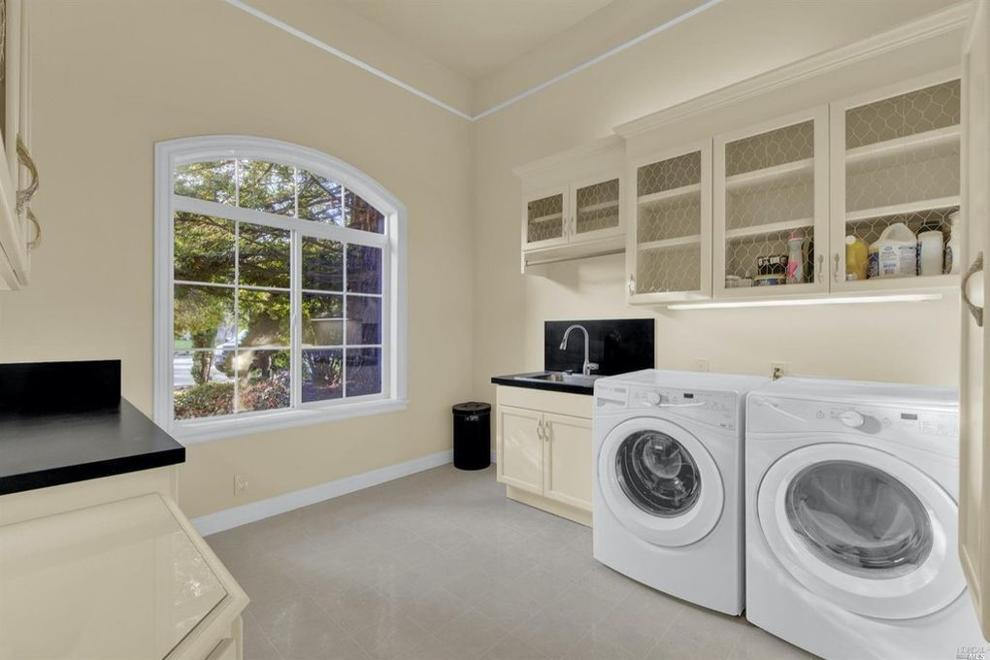 Check out the most expensive home sold in Napa in April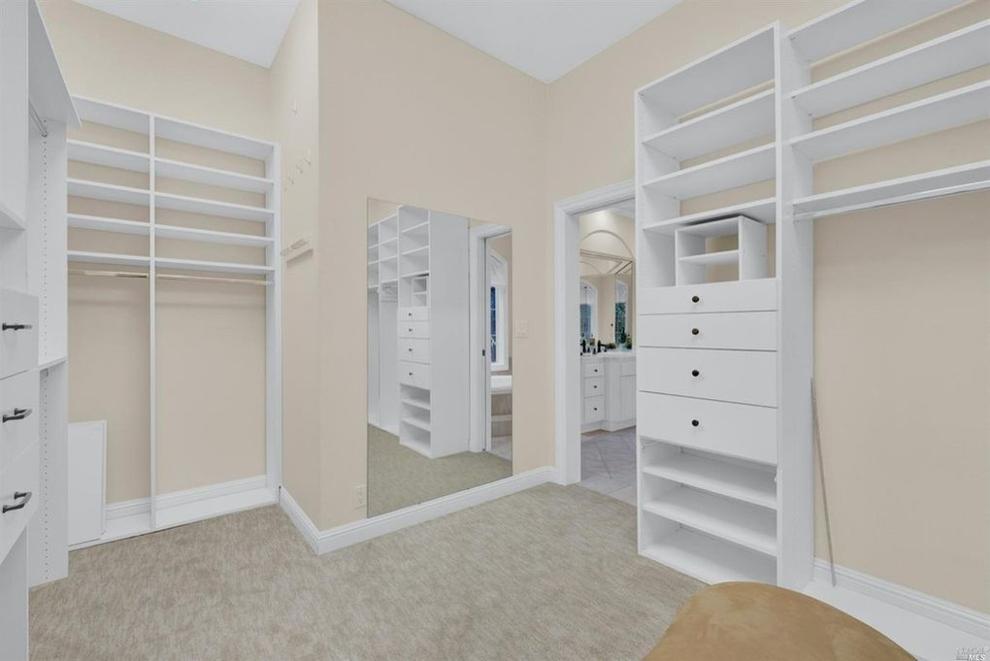 Check out the most expensive home sold in Napa in April.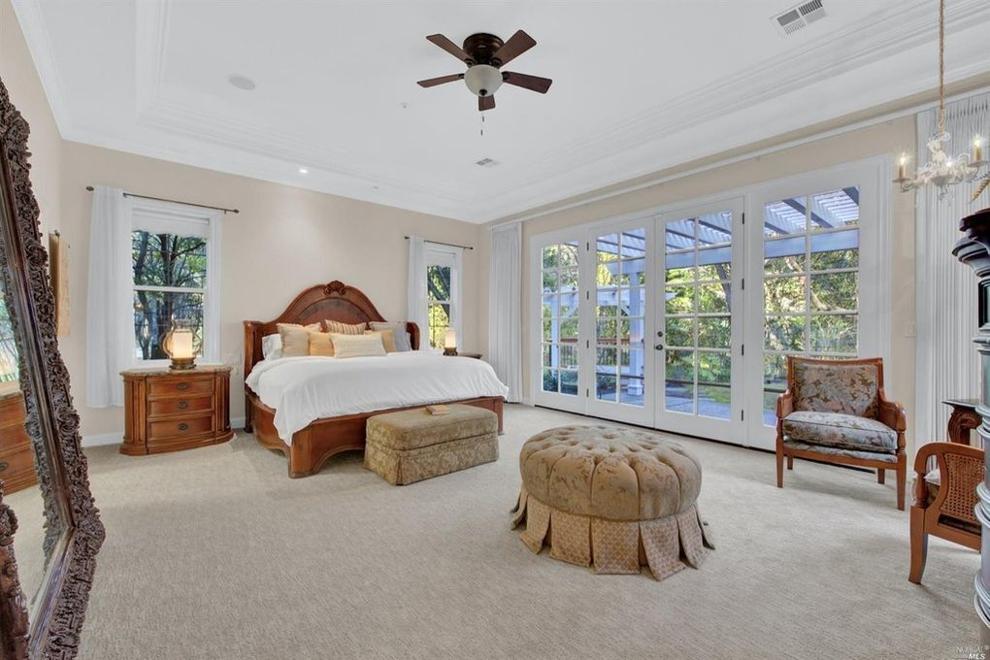 Check out the most expensive home sold in Napa in April.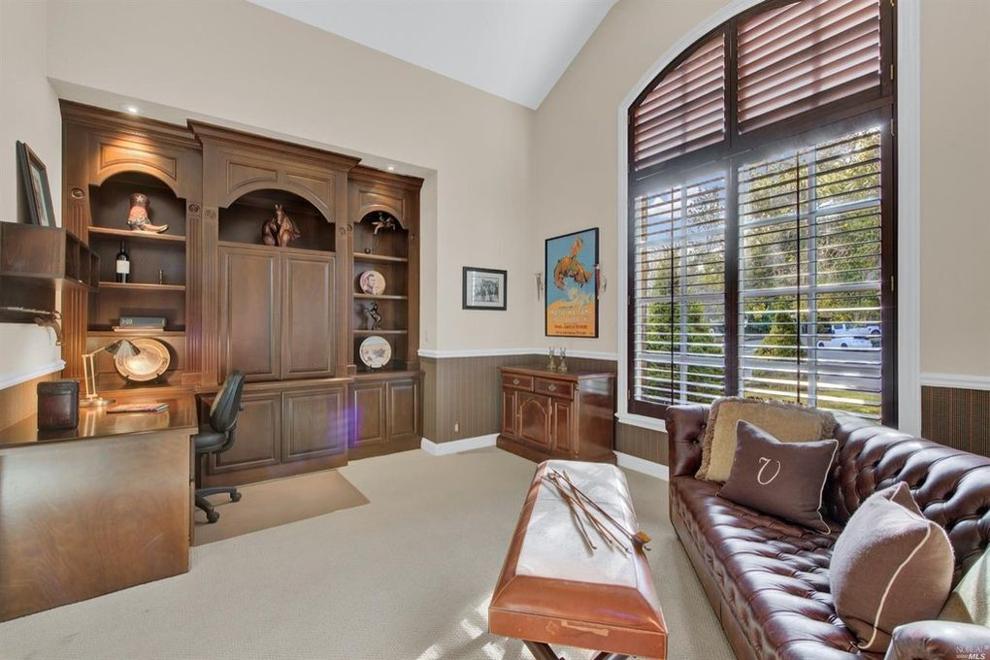 Check out the most expensive home sold in Napa in April.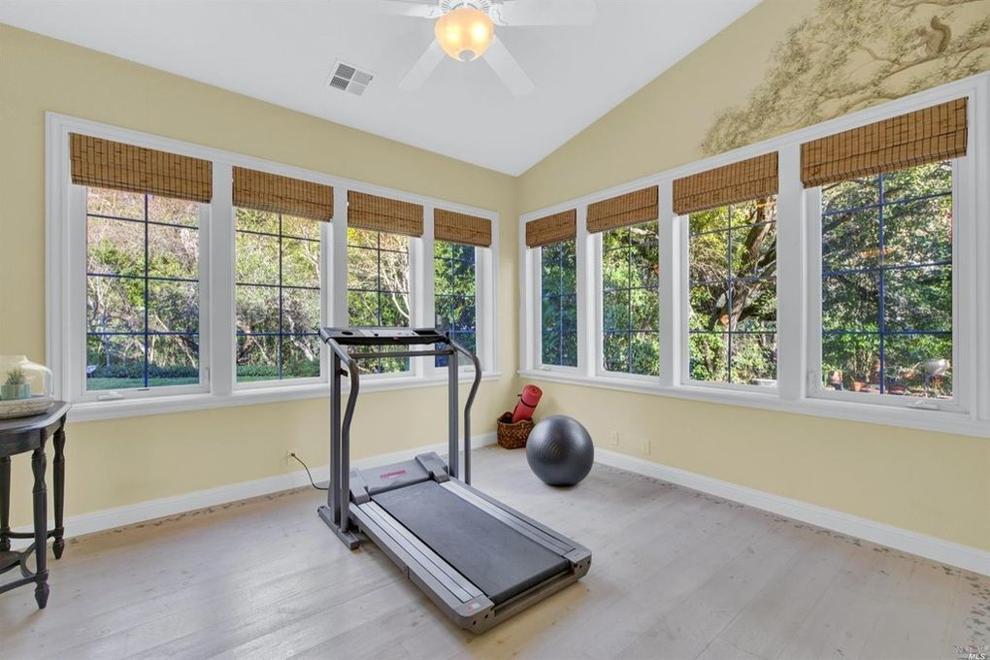 Check out the most expensive home sold in Napa in April.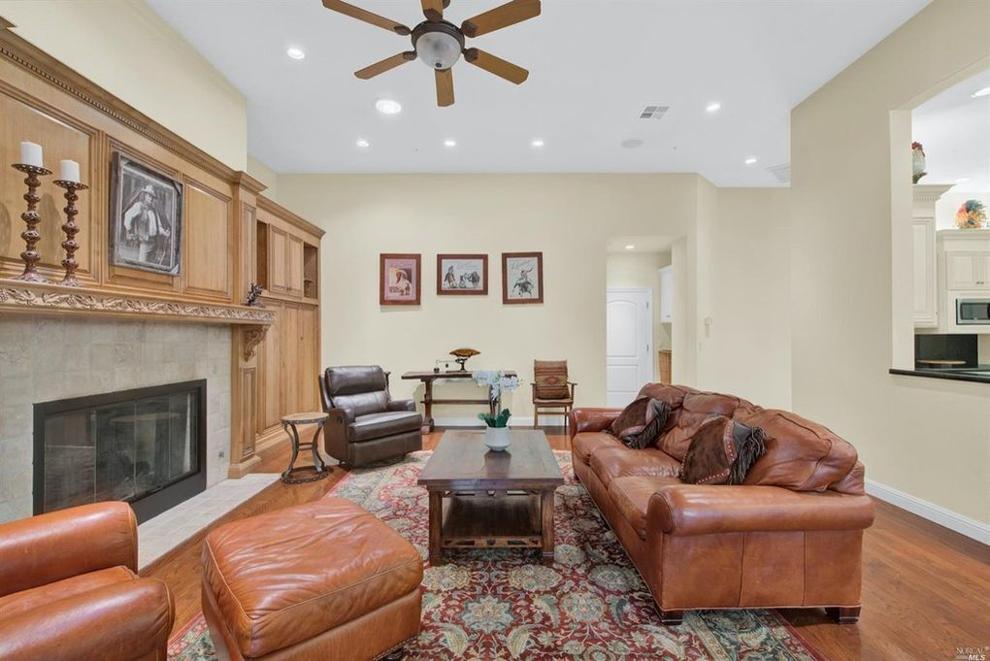 Check out the most expensive home sold in Napa in April.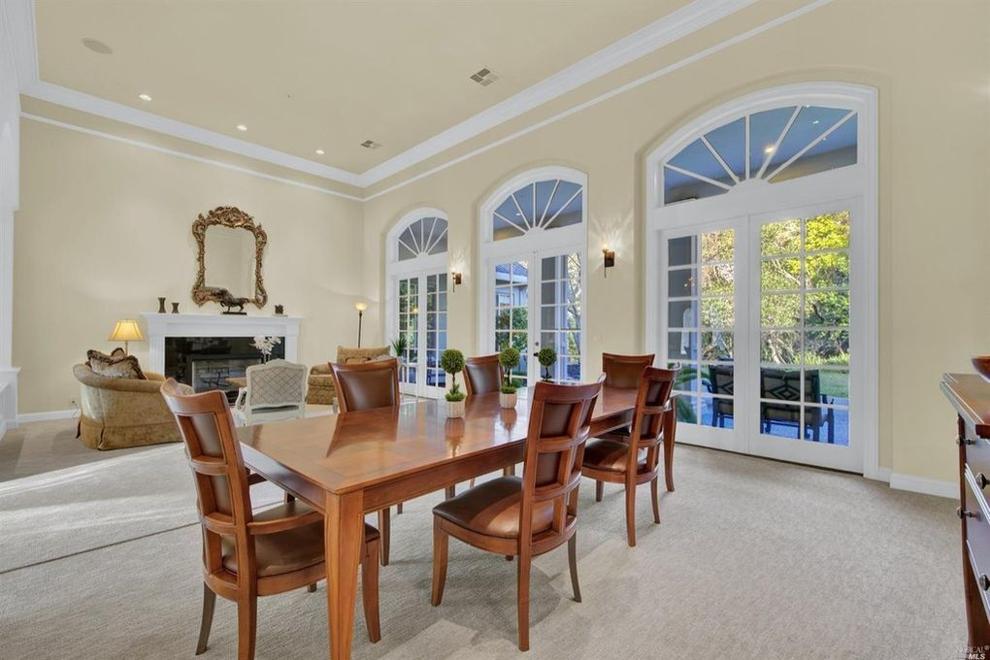 Check out the most expensive home sold in Napa in April.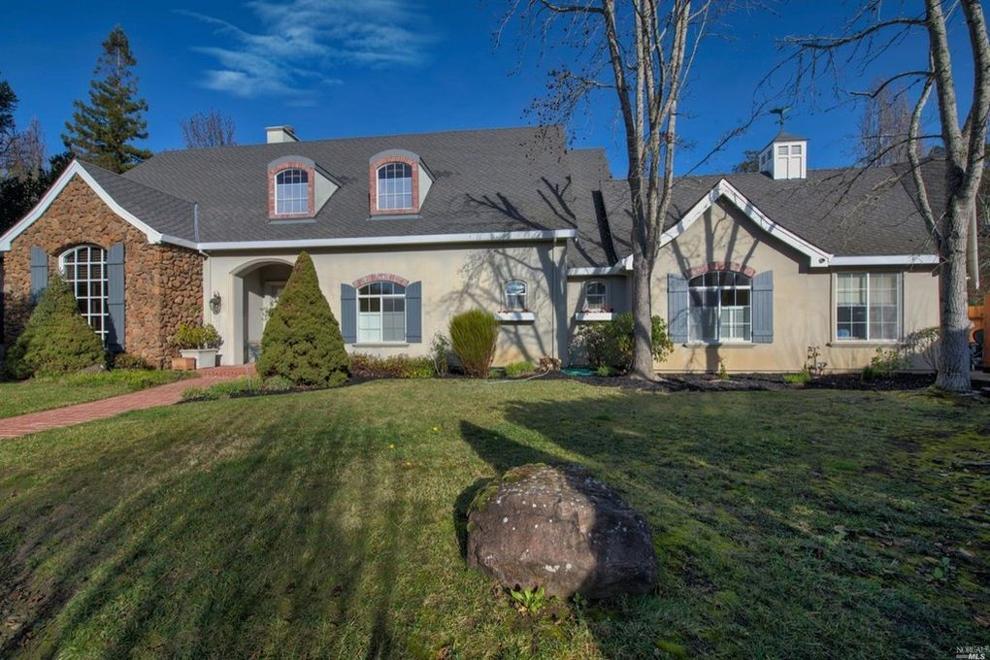 Catch up on Napa County's top news stories
Get unlimited digital access to the Napa Valley Register for just $3 for your first 3 months! Enjoy every article without restrictions and find tons of subscriber-only perks, such as access to our daily eEdition. Click here for details!