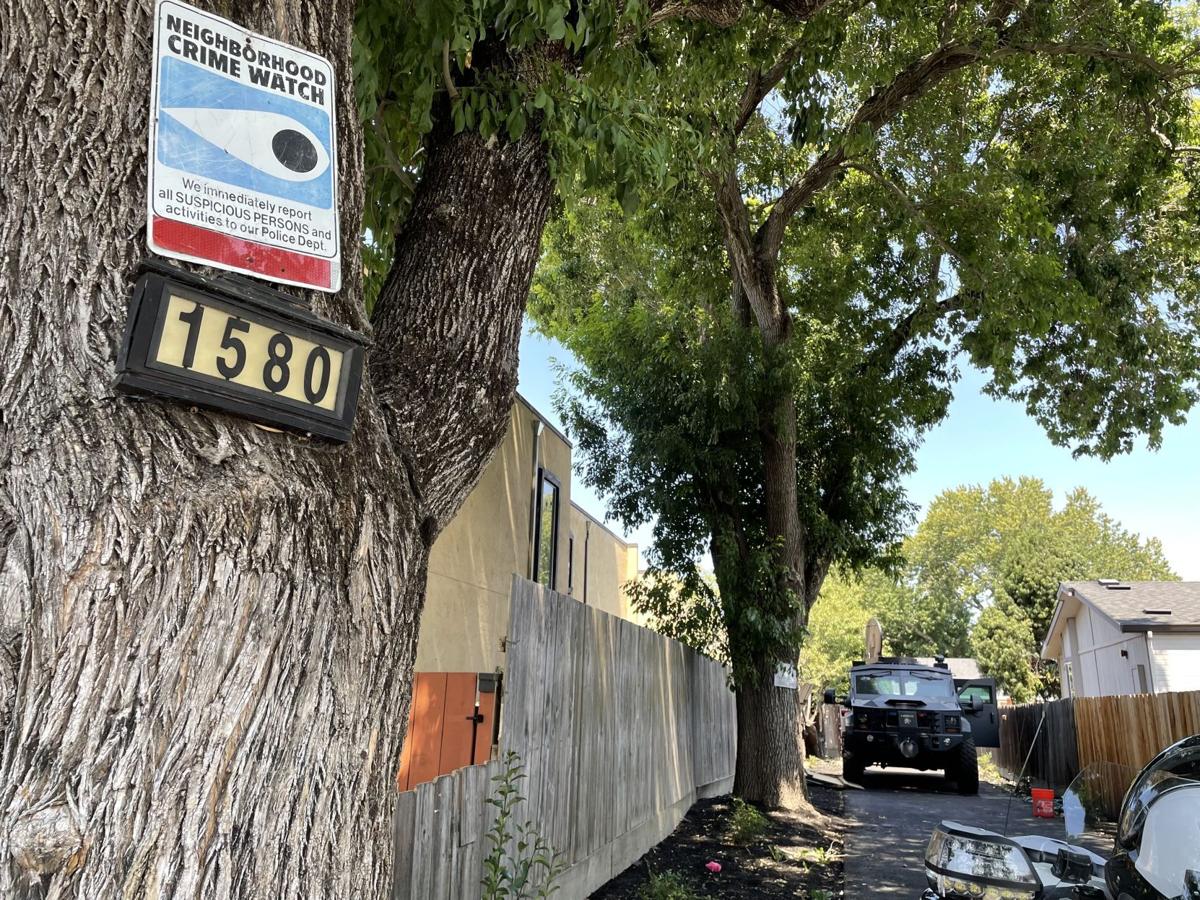 Updated at 8:50 p.m. Monday — A man wielding a knife held off police for nearly four hours at a Napa apartment complex Monday morning, leading to the arrival of a SWAT team, the shutdown of Pueblo Avenue and his arrest on an assault allegation, according to Napa Police.
The standoff ended at about 11:50 a.m. when officers fired at least six less-lethal gas rounds into the apartment unit in the 1600 block of Pueblo Avenue, according to Police Chief Jennifer Gonzales, who was at the scene. Afterward, the suspect, identified by police as 34-year-old Carlos Enrique Flores of Napa, surrendered and booked into the Napa County jail for investigation of assault with a deadly weapon and making a criminal threat.
Support local news coverage and the people who report it by subscribing to the Napa Valley Register. Special offer: $1 for your first 6 months!
Flores, who was being held in the jail as of 8:45 p.m., also was on probation on assault and arson charges in connection with an August 2020 incident in which he barricaded himself in his Laurel Street apartment, Napa Police said in a news release.
The Napa dispatch center received a 911 call at 7:48 a.m. from a person reporting a family member was under the influence of drugs and trying to stab a resident with a knife, according to the police statement, which said the caller and another person were told to evacuate the apartment and meet with arriving officers.
Police safely evacuated residents of four other apartment units, according to Gonzales, and at least two Lenco BearCat armored vehicles arrived at the complex. A small drone also was periodically flown over the building. Napa Police sent a SWAT unit, a crisis negotiation team and a tactical dispatch unit to the scene.
When officers used an amplified sound system to call on Flores to surrender peacefully, he briefly appeared at the entrance only to shut the door, according to Napa Police.
"Carlos, get out of the house with your hands up," a man was heard speaking into a microphone outside the apartment after several Spanish-language messages. "… Carlos, come out, man." The firing of chemical rounds was heard about two minutes later.
Officers closed Pueblo Avenue between Stadium Avenue and California Boulevard until after Flores' arrest.
During the incident, a Napa Fire truck and American Medical Response ambulance also arrived and were parked at the nearby Boys & Girls Clubs of Napa Valley. A gurney was rolled to the curb in front of the apartments, only to be removed later, still empty.
After the departure of several officers and the removal of yellow caution tape from sidewalks, a section of a wooden board fence lining the driveway of the stucco-sided, two-story apartment building was seen to be partially toppled, while a second-floor window facing the street was shattered.
Most-read police briefs on NapaValleyRegister.com
Here is a roundup of police and fire reports in Napa County.