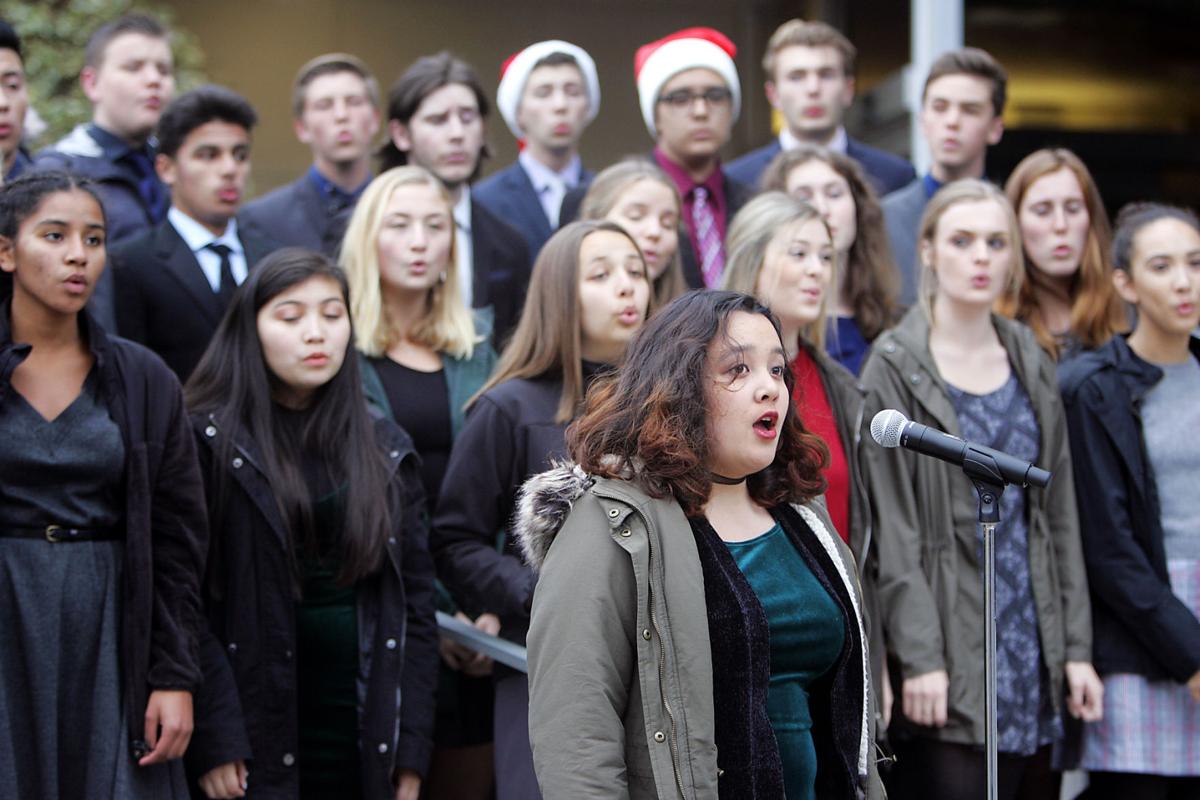 A push to restore a freestanding health education course to Napa public schools for the first time in more than a decade is facing resistance from arts advocates wary of closing off electives to students entering high school.
The Napa Valley Unified School District is holding off on reviving a requirement that ninth-graders take a one-semester health education class in order to graduate. NVUSD is recommending that the high school health curriculum stay within PE courses at least through the 2021-22 academic year while the district explores what steps would be needed to spin out the health program, Pat Andry-Jennings, assistant superintendent for instructional services, told the district board earlier this month.
The move to spin off health into its own course gained momentum during discussions of a NVUSD task force on health instruction that began meeting in 2017, with some physical education teachers supporting revival of the program, which was last taught separately in 2009-10. However, the move has been opposed by Arts Council Napa Valley, which feared that imposing a health class as a graduation requirement could leave teenagers without the course time to pursue arts or other elective courses during their first year of high school.
Chris DeNatale, president and CEO of the Arts Council, and other members of the group urged the district not to impose an "inequity" on students unlikely to have ready access to the arts outside of school. "As you continue to do the hard work of educational safety and equity in the middle of a pandemic, now is not the time to once again limit access to a community that has already been asked to do more with less," he wrote in a letter to NVUSD trustees before their Nov. 12 meeting.
Requiring a semester of stand-alone health instruction would require NVUSD not only to create a curriculum for the program, but to devote teachers, training and instructional time to the subject, as well as deciding what programs will occupy the same time slot in the second semester of freshman year, said Andry-Jennings.
In addition, the district must weigh whether freshman-year students potentially could be blocked out of electives with a mandatory health course on their schedule, she added.
NVUSD high schools presented a mandatory one-semester health course in the late 2000s, only to move its course material into other programs starting in 2010-11. Under the previous setup, the health class in one semester was paired with a geography course in the other semester.
Speaking to the board by Zoom videoconference, DeNatale was emphatic about the continued need for arts instruction, especially during the eight months of remote learning during the coronavirus pandemic that have left students isolated. (NVUSD began offering a hybrid of remote and on-campus instruction Oct. 26 to about 40% of its student body, with two half-days of in-person teaching per week.)
"I cannot stress enough the importance of the arts in the area of mental health," he said. "It's not an easy situation for ninth-grade parents, and I think this is beyond important. … We need to pause, revisit it and think about what we're going to do with this (health) class if we're going to move forward."
However, physical education teachers spoke up to trustees urging the school district to follow through on giving health instruction its own place on the calendar. The absence of standalone health instruction has become increasing frustrating to instructors who have waited years for a change, according to Kim Whipple, a PE teacher in the Napa school district.
"After years of being told the work's meaningful, (of hearing) 'OK, we're getting there, we're close, we'll implement it next year,' for my own health and well-being I dismissed myself from the (health) committee, having a sincere lack of hope for quality health education to return to our students," she told the school board by videoconference during the Nov. 12 meeting.
Continuing to ask PE instructors to also teach the health curriculum is not only shortchanging students in both subjects, but preventing the Napa district from following state standards requiring school systems to devote enough time and resources to the subject with "appropriately credentialed teachers," Whipple said.
Another PE teacher asked district leaders not to sacrifice a full-scale health class to the wishes of parents seeking more freedom to place their teenage children in other programs.
"We cannot abandon classes because some parents will complain about their students' AP and honors path," Manya Franco told trustees. "We can problem-solve those other areas, but those kids need health education and we need to prioritize how to deliver it with credentialed teachers."
Franco cited Napa County obesity rates as one reason for the Napa school district to emphasize teaching healthy living and eating habits to students. According to the 2015-2020 Napa County Community Obesity Prevention Plan, Napa's estimated obesity rate in 2016 was 28.9% compared to a statewide average of 23.2%.
"Our kids need to move; they don't need to sit in a classroom and have health (class) during their mandated physical fitness time," she said. "When you're putting it in PE, you're saying it's one or the other, and they really need to have both."
WATCH NOW: HOW LONG WILL IT TAKE TO VACCINATE ALL AMERICANS?
HAPPY TAILS: PHOTOS OF NAPA COUNTY'S MOST-LOVED PETS, NOVEMBER 2020