The notice came to Green and Red Vineyard in early spring: its insurer had declined to renew the winery's property insurance policy, citing the high risk of wildfire.
"It flipped us out, not having insurance — especially going into harvest this year," Ray Hannigan, the winery's general counsel and husband of owner Tobin Heminway, told California Insurance Commissioner Ricardo Lara at Castello di Amorosa on Monday. Hannigan and his wife had subsequently cobbled together "a patchwork" of insurance, he told Lara, but the winery and its tanks remain uninsured.
"The question is whether anything can be done to expedite (help) for us as we're awaiting harvest, about to fill our tanks with wine," Hannigan said.
Support local news coverage and the people who report it by subscribing to the Napa Valley Register. Special offer: $1 for your first 6 months!
His question is a pressing one for a slew of wineries and farmers in the North Bay whose property insurers have declined to renew their policies in the wake of last season's devastating wildfires. As the risk of wildfire becomes more pressing, insurers say, it does not make financial sense for them to insure homes or businesses located in areas at high risk of burning.
As many as 100 of Sonoma County Farm Bureau's 400 members have been handed non-renewals, Sonoma County Supervisor James Gore said at Monday's meeting; the situation is similar in Napa County, Napa County Farm Bureau CEO Ryan Klobas said. 
At Castello di Amorosa on Monday, more than a dozen Napa County Farm Bureau members and a handful of Sonoma County Farm Bureau members gathered in the hopes of speaking directly with Lara and addressing the question of insurance ahead of this year's imminent wildfire season in the North Bay.
Non-renewal notices like the type Hannigan referenced are an issue the Napa County Farm Bureau gets calls about "every day," Farm Bureau President Johnnie White said in an interview.
"They're either all uninsured or know that it's coming," White said. Without property insurance, wineries and other agricultural producers are left incredibly vulnerable to natural disasters, Klobas added. If another wildfire hits now-uninsured membership, "there is a very real possibility they're out of business," he said.
The Napa County Farm Bureau has been an ardent supporter of Senate Bill (S.B.) 11, which would extend the California FAIR (Fair Access to Insurance Requirements) Plan, currently the state's insurance plan of last resort for residential and commercial properties, to agricultural properties in California. The bill has not yet been passed.
Lara, who came to Napa at the request of the Farm Bureau, said he was talking with numerous insurers in the state. His staff wants to ensure "the ability to find affordable coverage" for businesses, he said, and is seeking to secure discounts for wineries and other businesses that implement proper fire risk mitigation work.
"What's happening to you is happening on the homeowner side of insurance, too," Lara told the small crowd Monday. "Many of you have talked to your insurance companies, and they'll tell you — do this, or do that. You invest thousands of dollars in mitigation, and then you still get dropped."
The walls behind him at Castello di Amorosa were still visibly scorched, damaged by the Glass Fire last fall. The winery has not been able to secure property insurance for this year, said Tom Davies, president of V. Sattui Winery.
Other attendees echoed Hannigan's initial question: was there anything to be done for the North Bay's uninsured wineries ahead of harvest?
With fire season so imminent, the answer is likely no, the Farm Bureau's Klobas said.
"There's not a lot we can do. Even when it comes to S.B. 11, we've talked with the Department of Insurance and (Lara's) legislative director about expediting the process as it comes out of the state legislature, and a fast track would be six months," he said. "That isn't going to help us for this season. This next season, it's going to be problematic."
The passage of S.B. 11 is a priority, but even that bill is "stopgap" coverage, White said, gesturing at David Capponi, a partner with Malloy Imrie & Vasconi (MIV) Insurance.
"The FAIR plan is stopgap coverage — it's very limited not only in what it provides coverage for, it has a max of $3 million for buildings," Capponi said.  "If you think $3 million would solve anything on (Castello di Amorosa's) property, you're sorely mistaken."
Adjustments in California's insurance code could coax insurers back into the market, Capponi said. Lara said he did not believe less regulation would facilitate a marketplace in which consumers were able to access "actuarially sound" policies with affordable premiums.
Sonoma County Supervisor Gore said Sonoma County producers needed "an imperfect solution," and suggested the state allow insurers to waive wildfire coverage from their property insurance policies.
"My folks are asking — 'can you waive the requirement for wildfire insurance so I can at least get some kind of commercial policy? Because I have no other insurance,'" Gore told Lara. "No one has insurance, and the problem is: what the hell are we going to do this year?"
Schramsberg Vineyard President Hugh Davies had the same question for Lara. The winery's property insurance policy ran out in January, he said, just four months after fire ravaged the winery's 230 acres, sparing the buildings on the property. Schramsberg is now paying premiums 400% higher than it was a year ago for 15% of the coverage it previously had, Davies said; he is only paying for the policy to fulfill the property's debt covenants, which require insuring the property and inventory there.
"God forbid — if another fire comes, we're completely screwed. It's probably game over," Davies told the crowd Monday. "I can say for probably a lot of the people here, whether they have a little coverage or no coverage, it's not enough …. (and) the next fire in Napa County could happen within a couple of months."
Images as the Glass Fire raced across Napa Valley
California Wildfires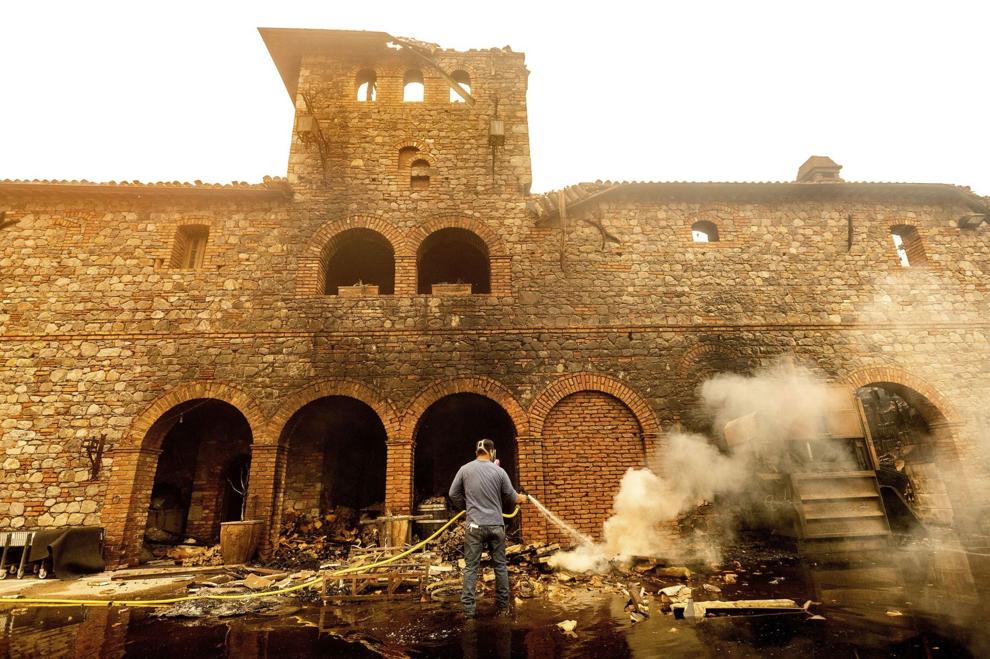 California Wildfires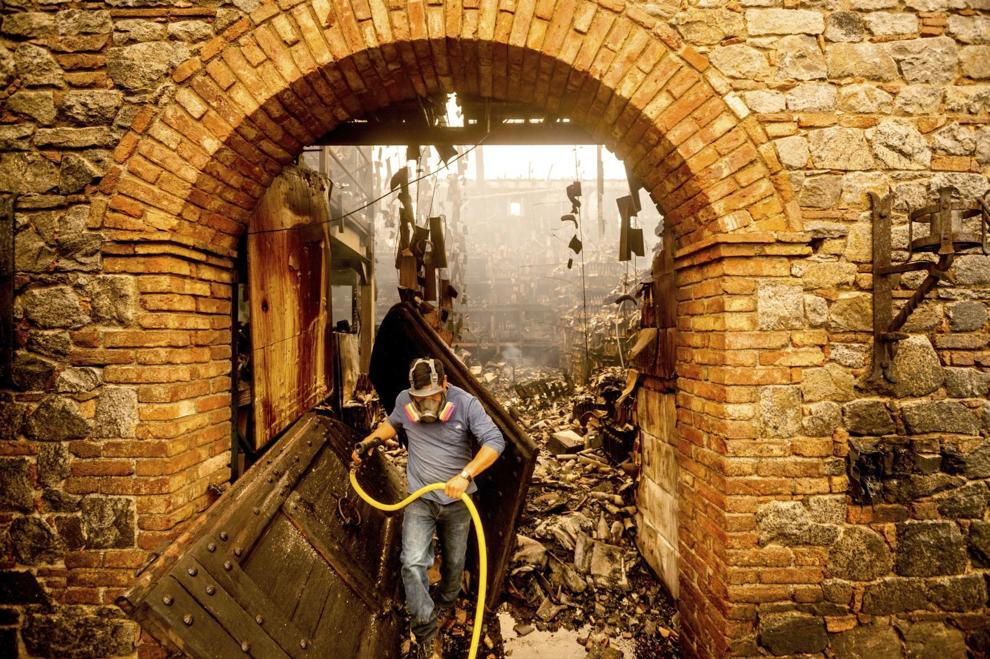 California Wildfires
California Wildfires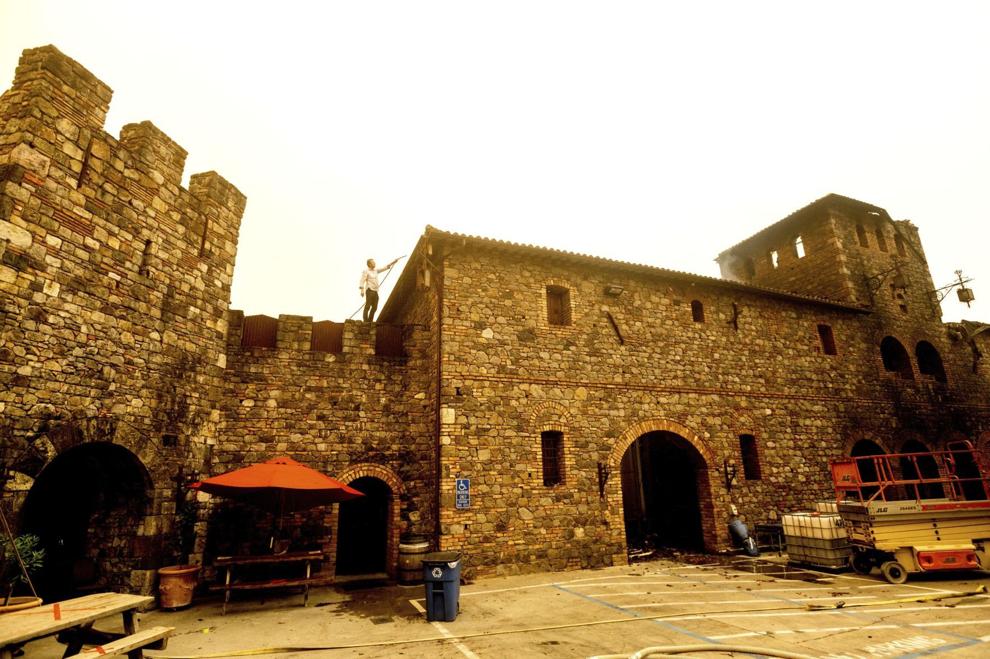 California Wildfires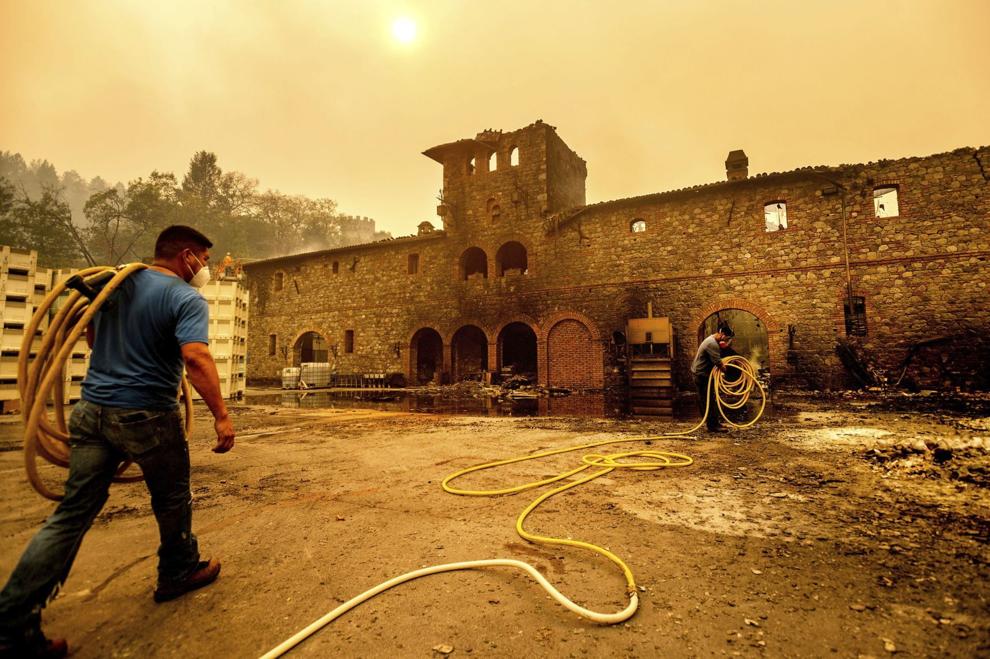 California Wildfires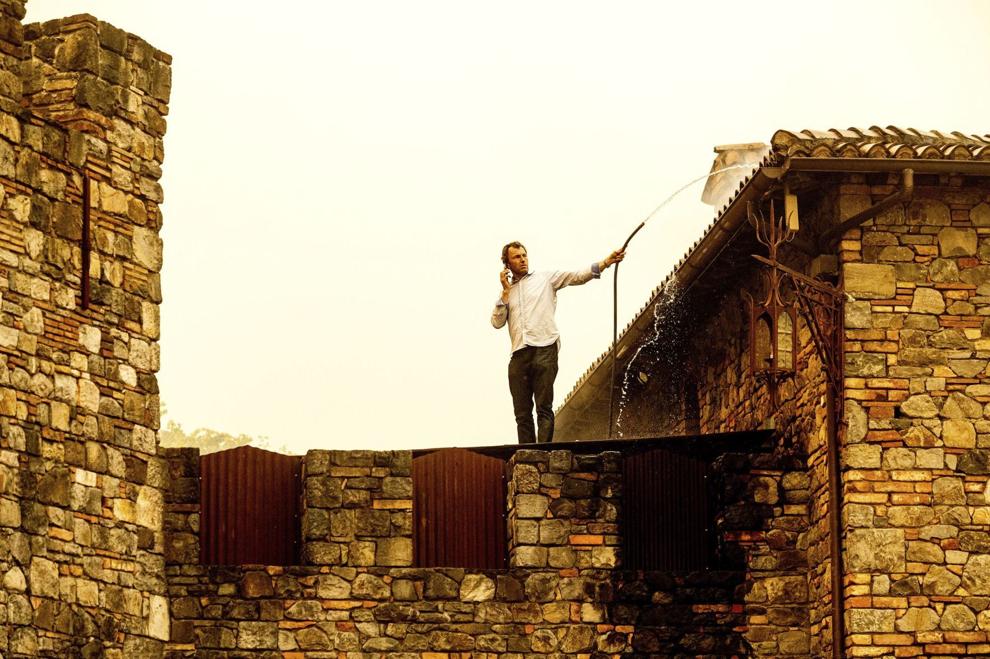 California Wildfires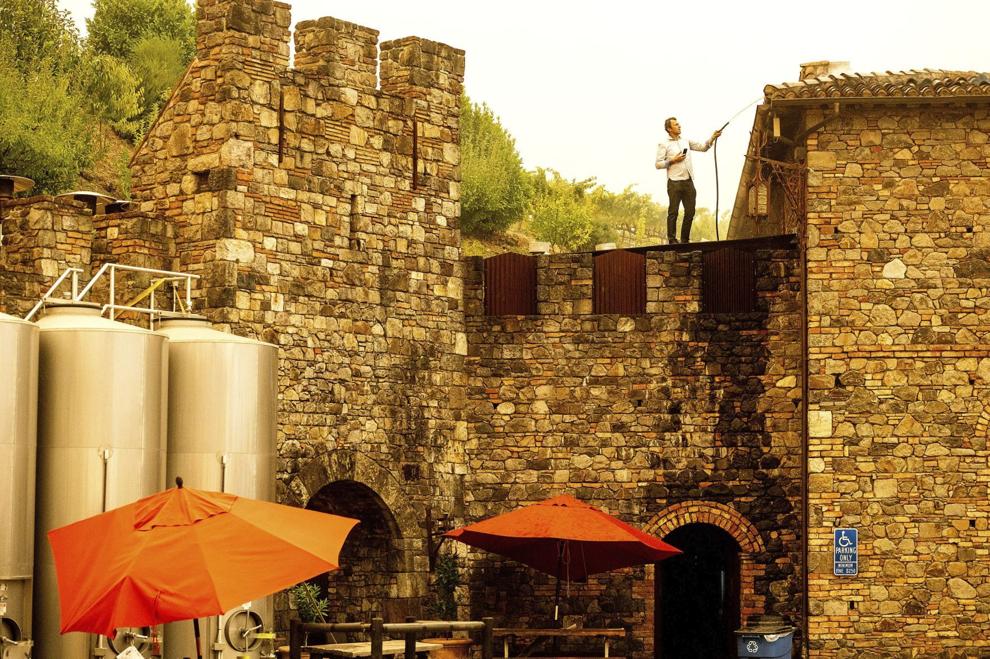 California Wildfires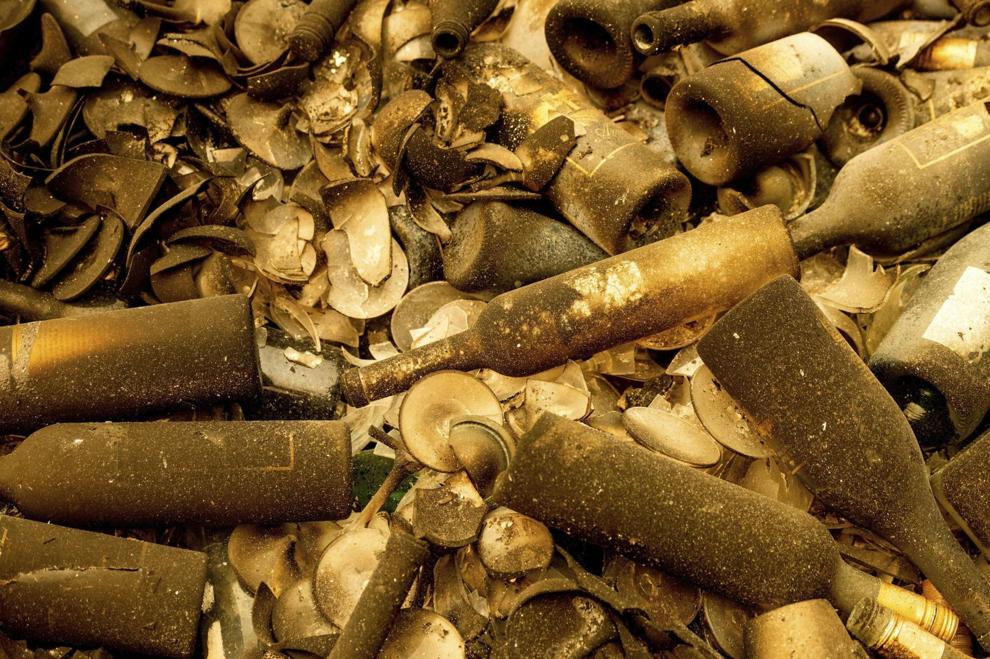 California Wildfires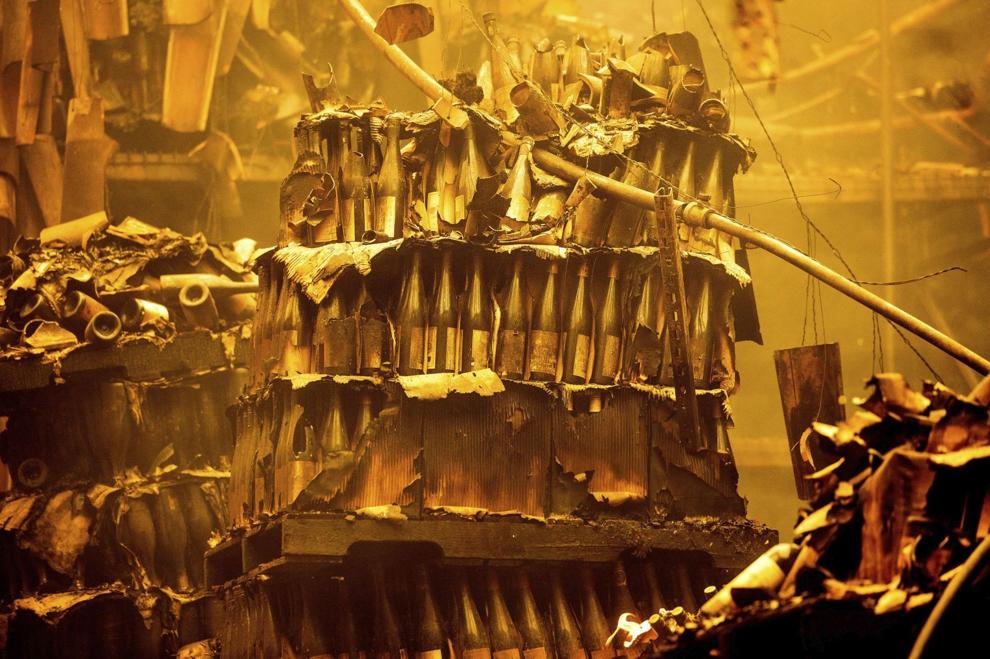 California Wildfires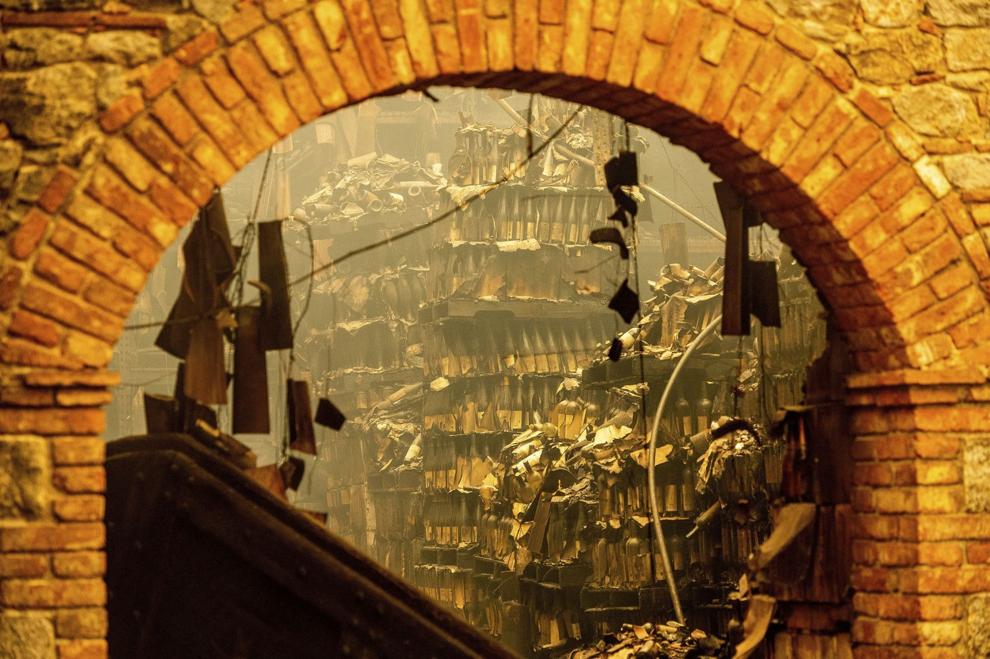 California Wildfires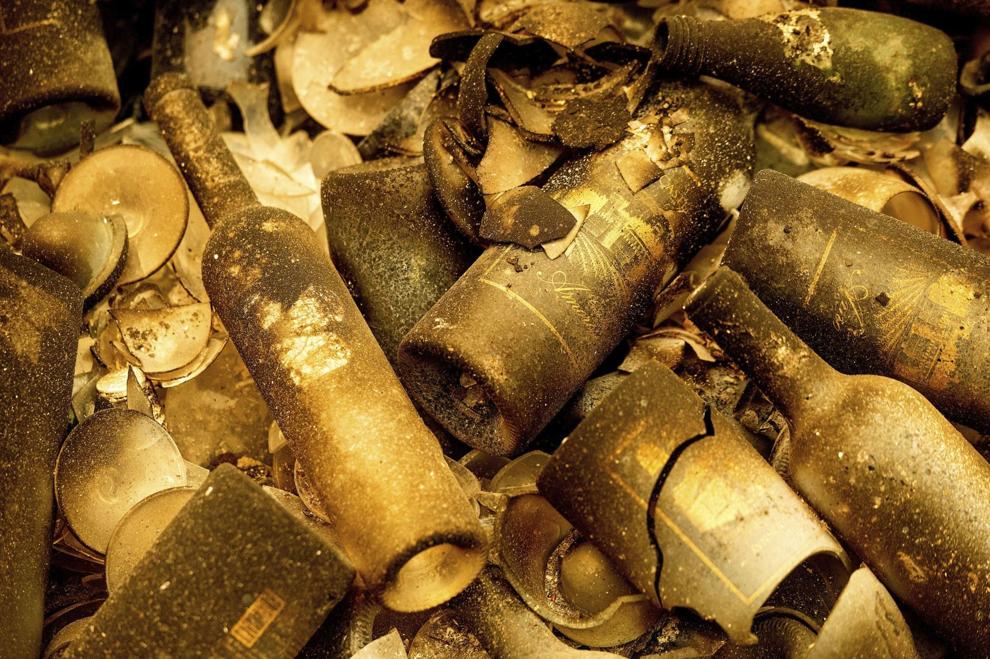 California Wildfires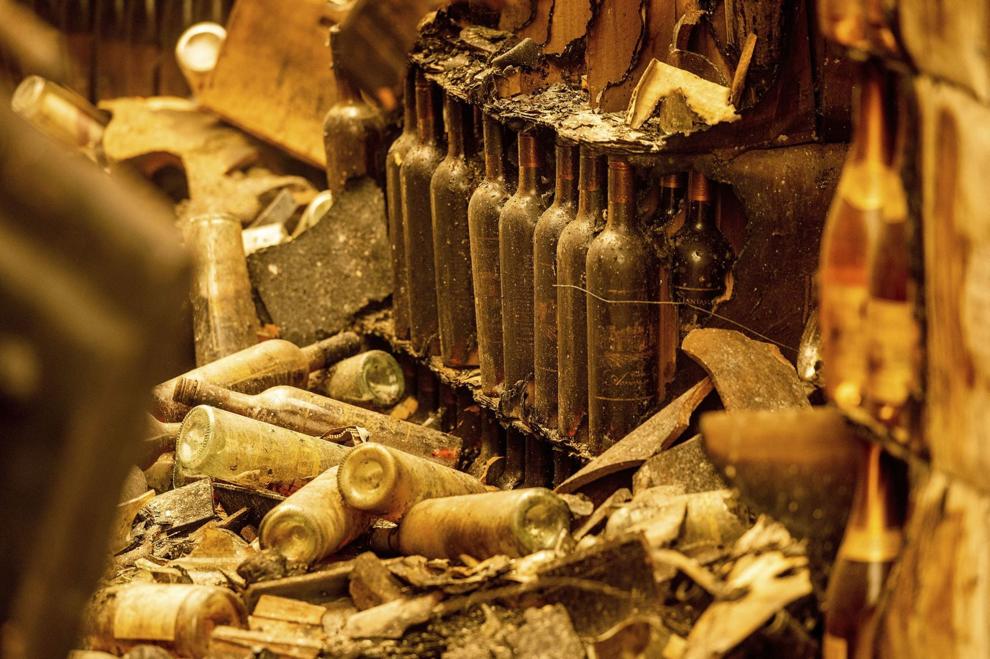 California Wildfires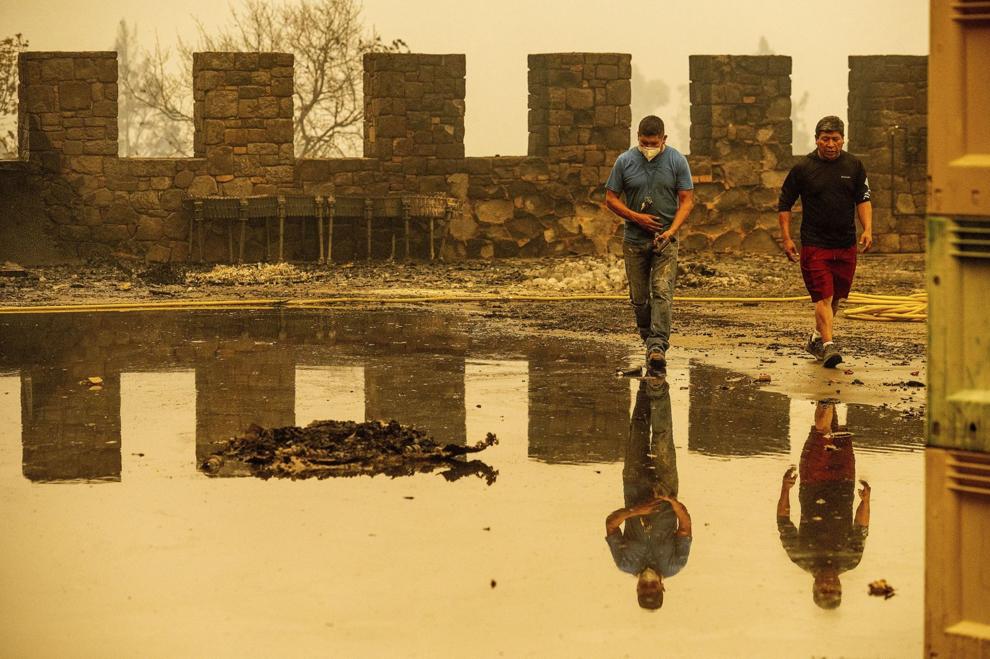 California Wildfires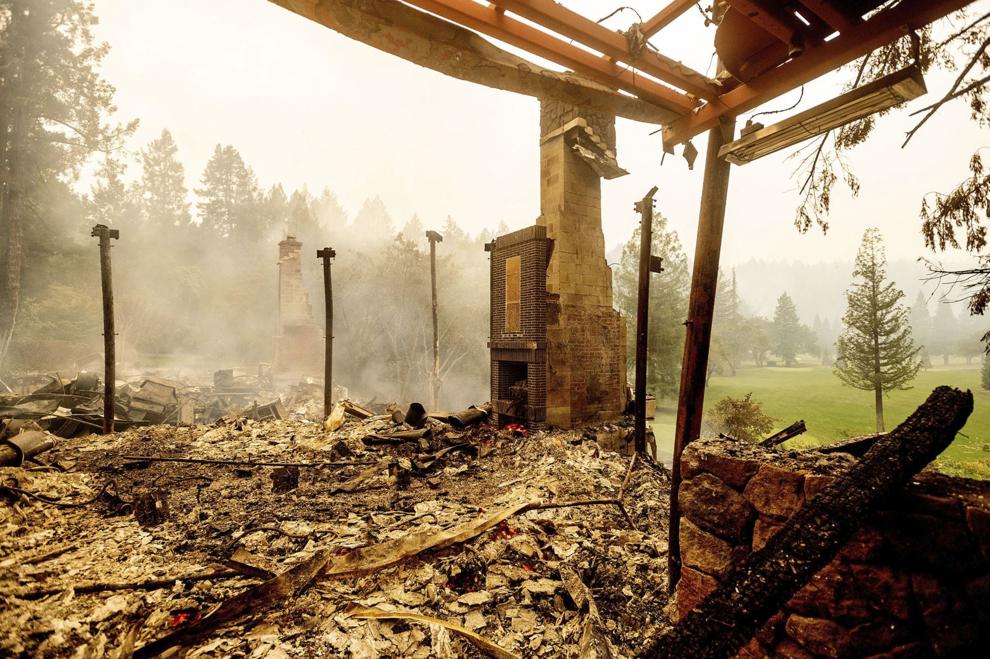 California Wildfires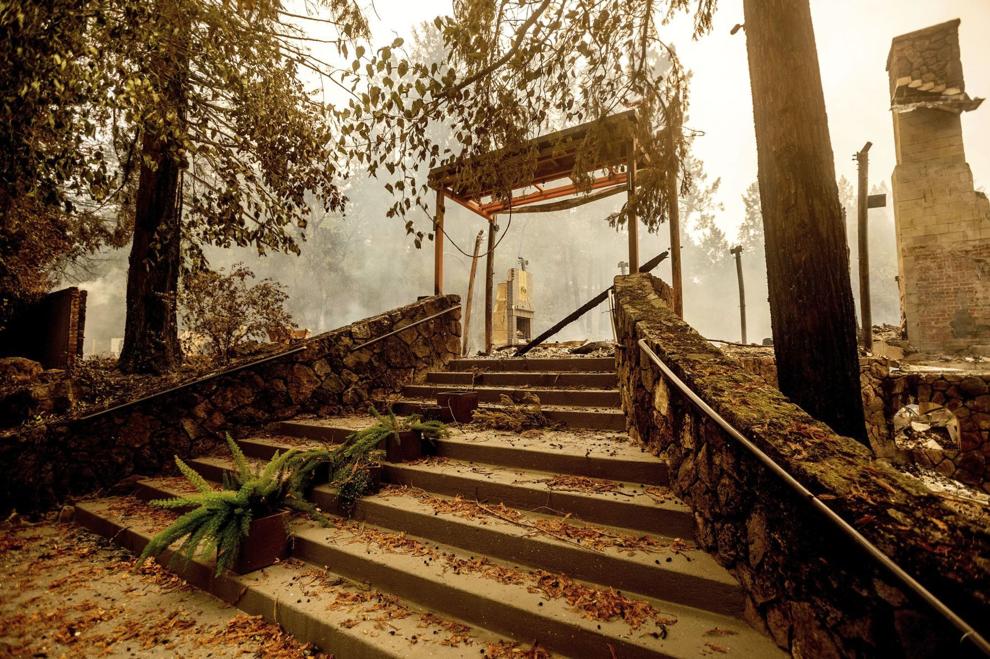 California Wildfires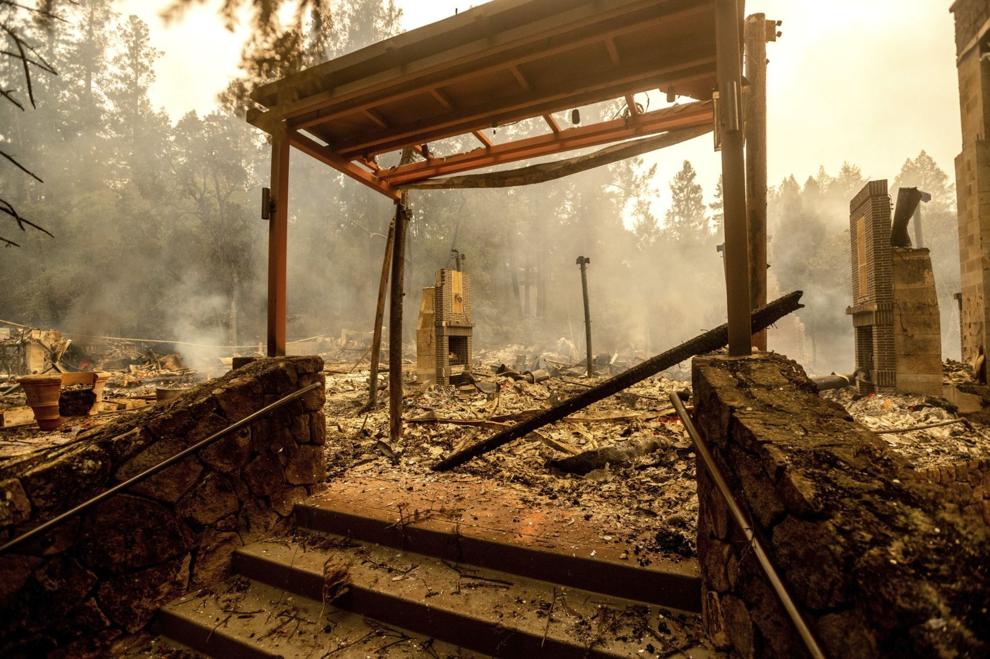 California Wildfires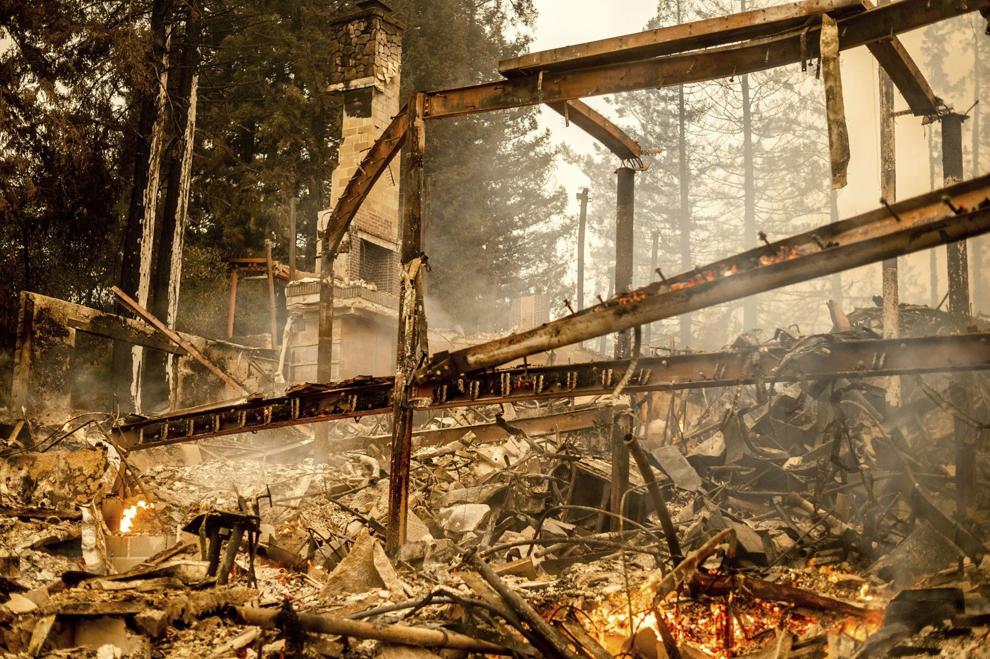 California Wildfires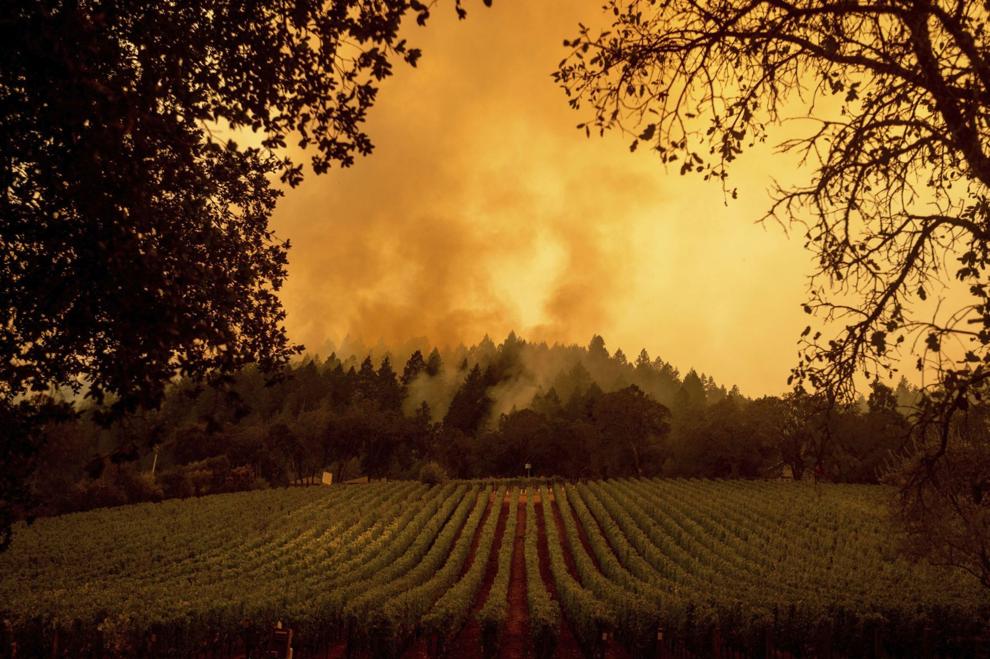 California Wildfires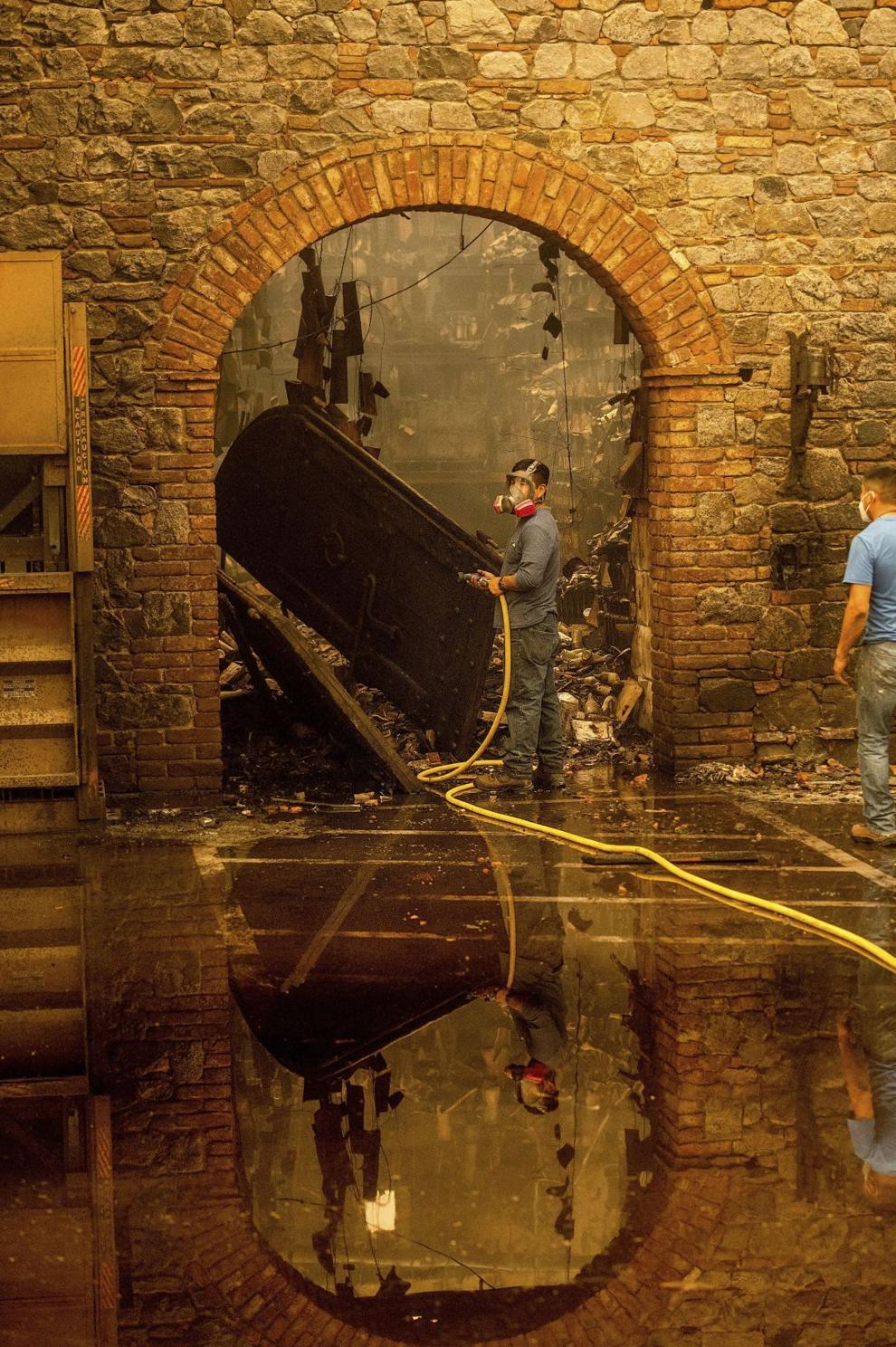 Catch up on Napa County's top news stories
Get unlimited digital access to the Napa Valley Register for just $3 for your first 3 months! Enjoy every article without restrictions and find tons of subscriber-only perks, such as access to our daily eEdition. Click here for details!