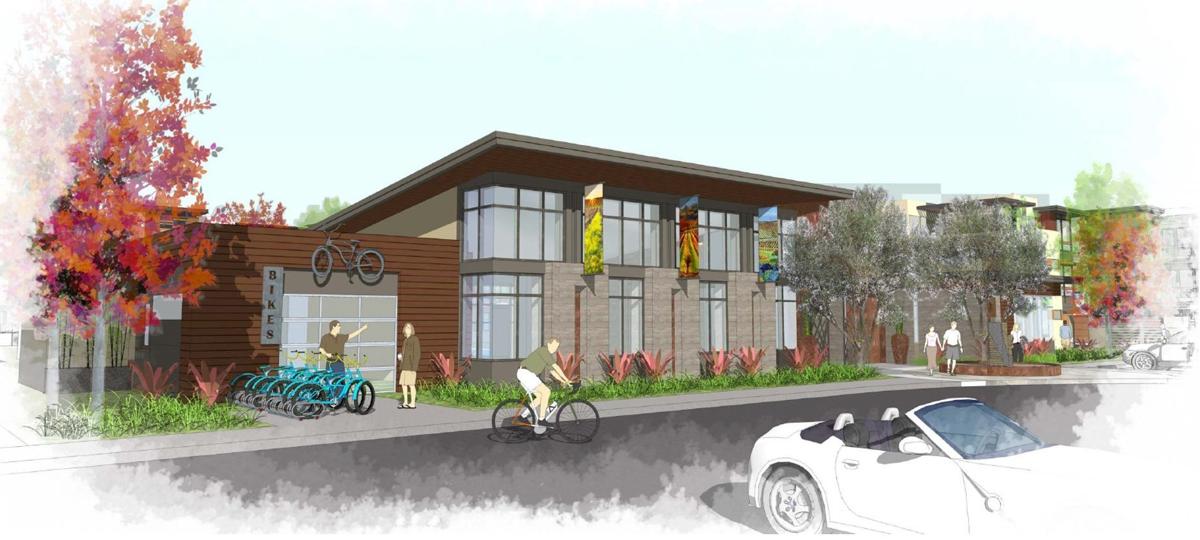 A condominium complex has approval to fill one of Napa's last sizable blocks of land near the city's core.
Pietro Place, which will include 171 housing units at 725 Central Ave. west of Soscol Avenue, got the go-ahead Tuesday night from the City Council. A team led by the Napa developer Wayne O'Connell expects to start work on the project by late September and complete it in about 18 months, at an estimated cost of $40 million to $50 million.
The development is to be on a 6.71-acre property that has long been owned by the Van Winden family, which put the site on sale last year at $8 million. In a growing city where an acute housing shortage shows no sign of loosening, the chance to make room for more homes – especially close to downtown – led council members to accept the project despite neighbors' worries about parking and congestion, and others' concerns about the scarcity of more affordable housing options.
The council granted Pietro Place its permits on a 4-0-1 vote, with Juliana Inman recusing herself due to a financial connection with a member of the development team.
For its first 10 years, the project will operate as a rental complex before the units – 101 one-bedroom and 70 two-bedroom – begin to be sold. Eleven units will be earmarked for households with "very low" incomes, less than 60 percent of the county's median level, and will remain so for 55 years, said Scott Klingbeil, a senior city planner.
As the Planning Commission had done while approving the plans in December, the council praised Pietro Place's design and nearness to shops, services and public bus transport. The complex also gained support for the amenities promised by O'Connell, which are to include a fitness center, community garden and activities building and a bicycle lending station designed to encourage residents to leave their cars behind for short trips through Napa.
"We were looking for a good in-fill location within a mile of downtown. We were looking for walkability," O'Connell told Napa officials about the site choice.
But the housing plans did not emerge without criticism, especially from homeowners who said their worries about overloading nearby streets were ignored.
Tom Schmiegel, a neighborhood resident, told the council he and several neighbors had asked city staff to fill gaps in the Central Avenue sidewalks toward Soscol Avenue and ban curbside parking, to prevent increased traffic from the apartments from endangering pedestrians who currently must walk on the roadway edges.
Another resident, Paul Heney, urged the city to add a second exit from the complex south to Carolina Street. Neither that suggestion nor Schmiegel's made it into the final plan.
Pietro Place's 280 parking spaces also are fewer than normally required, because of a state law allowing builders to reduce the number in exchange for providing affordable units.
Other Napans, while generally respectful of Pietro Place's design and features, questioned whether the city should have required more units to be set aside for those unable to afford most local rentals.
"That's 11 units out of 171 – just over 6 percent," said Conchita Marusich, a co-chairwoman for the affordable housing committee of the Democrats of the Napa Valley.
"This is the last large piece of buildable land close to downtown, and this is a city treasure; we need to do this right," she said. "Where are we going as Napa? Do we want a community that is welcoming to the middle class and lower-income families, or are we only going to be welcoming to wealthy folks?"
Preston O'Connell, Wayne's son and also a member of the project team, replied that the city would receive enough developer impact fees to build at least 10 more subsidized units elsewhere, and that the decision to build smaller, mostly one-bedroom units is meant to keep rents within reach of more households.
"The intent is for the market-rate units to be affordable as work force housing," Wayne O'Connell added. "We're not going after multimillionaires."