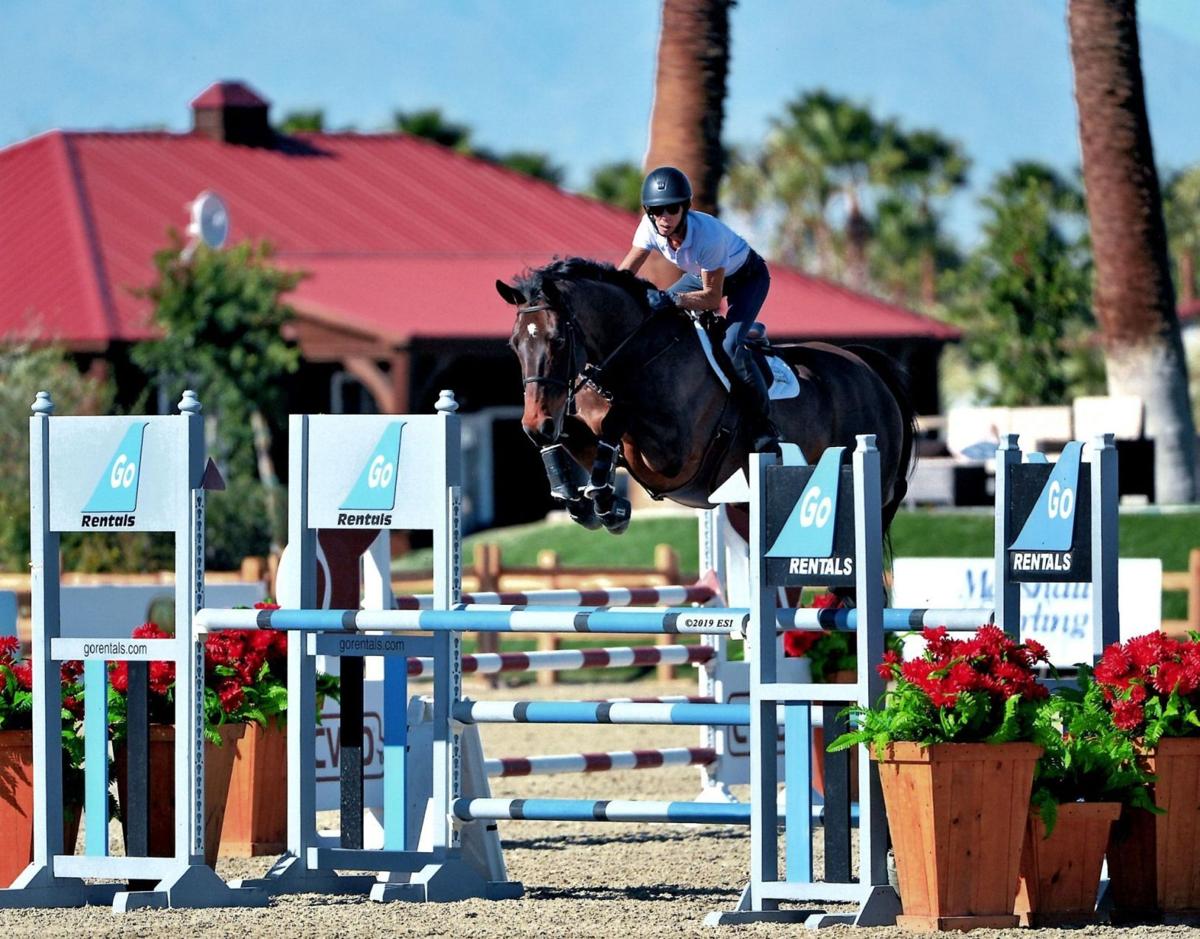 CALISTOGA — Evacuating from a wildfire is a harrowing event, as many in the Napa Valley know all too well. Imagine the added stress of doing it with 25 to 40 horses.
Macella O'Neill, co-owner of Diamond Mountain Stables, describes it as "insane."
Support local news coverage and the people who report it by subscribing to the Napa Valley Register. Special offer: $1 for your first 6 months!
After enduring a slew of wildfires that have ripped through Napa Valley in the past few years, the prestigious Calistoga training and boarding ranch is moving to more stable ground.
O'Neill and Charles White established DMS nearly 40 years ago, in 1983. O'Neill was born and raised in Calistoga, and the 15-acre ranch has been in the family for three generations. It is now on the market. By Aug. 1, they will be down to four or six horses at the ranch, and basically be evacuation-ready, O'Neill said.
They will also be letting many employees go.
"Most of the people we're letting go have worked for us for more than 30 years," O'Neill said. "The whole thing is pretty traumatic, but in a lot of ways, we feel like the decision has been made for us. It doesn't seem very responsible to be sitting there with that many lives in the face of what the new fire situation seems to be."
DMS is a premier show-jumping training facility, and lifetime horsemen O'Neill and White offer riding lessons, train horses, and are well known, nationally and internationally, for their distinctive abilities for developing both horses and riders to their full potential. Diamond Mountain Stables' horses and riders consistently going home from competitions with armfuls of ribbons.        
In 2015, O'Neill said, DMS stables in Middletown burned to the ground. In recent years, multiple customers and employees have also had houses burn down.
The smoke and stress are difficult on the horses as well, not to mention evacuating the 25-40 horses, which is typically the number at the ranch.
For now, O'Neill and White are relocating most of the horses to a barn in Thermal, where they spend winters. A possibility is to be back at DMS in March before the fire season starts, O'Neill said.
"Basically, we're just feeling our way, like everybody else. It's really hard to make plans because nobody really knows what's going to happen," she said. "It's hard for everybody, but it takes it to the next level when you have to move 40 horses out of the way quickly. It's just insane what we've been doing the last five years."
With a base in Del Mar in San Diego, the move shouldn't affect DMS' participation in competitions too much. It will affect the business in Calistoga, which will be about one-quarter the size. There are a lot of unknowns at this point, O'Neill said, "But we're going to give it a try."
Most-read police briefs on NapaValleyRegister.com
Here is a roundup of police and fire reports in Napa County.
Catch up on Napa County's top news stories
Get unlimited digital access to the Napa Valley Register for just $3 for your first 3 months! Enjoy every article without restrictions and find tons of subscriber-only perks, such as access to our daily eEdition. Click here for details!