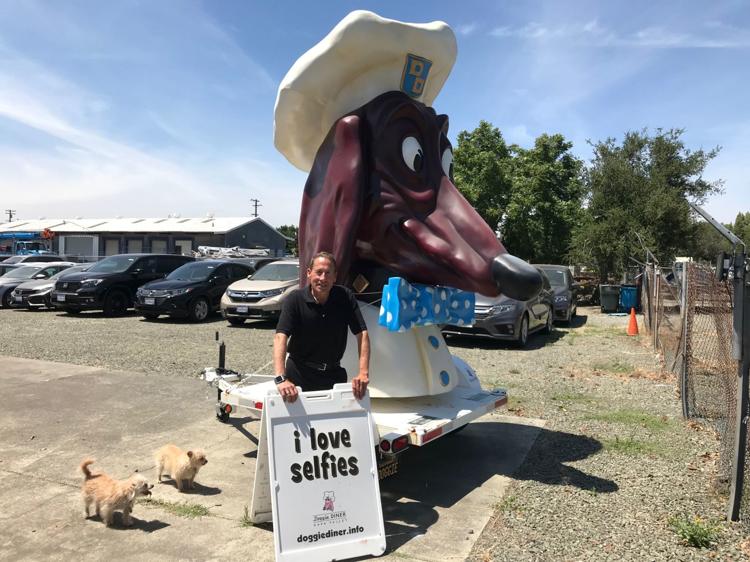 His 12-year dream to reopen a Doggie Diner – one located in Napa Valley – has failed to gain traction, but Kip Atchley is not the type to give up.
When Atchley, a Napa entrepreneur, came across an original Doggie Diner head from the former Doggie Diner restaurant chain, an idea was born.
Atchley would buy the doggie head and create a new Doggie Diner in Napa Valley.
"I want to create an environment with charm and nostalgia from the past," said Atchley back in 2017. If all went as planned, he could even expand the Doggie Diner brand to include merchandise and food products.
Two years later, and more than a decade since he bought the original fiberglass head, "I'm still trying my hardest," said Atchley. "I'm still plugging away."
Open from 1948 to the late 1980s, Doggie Diners were famous for hot dogs but also the giant fiberglass Dachshund head statues that topped the restaurants.
Atchley's plans for a revival have been tempered by reality and circumstances.
First, two of the three partners that had embraced his vision had to drop out.
One partner died of cancer, said Atchley.
A second partner, Brad Terrill, lost many of his properties in the Lake County wildfires, which then ended his participation in the project.
A third partner, Mike Powers, is still hanging in there, said Atchley. "He believes in the project," but he can't finance it entirely.
Finding a location in Napa Valley has been another stumbling block, said Atchley.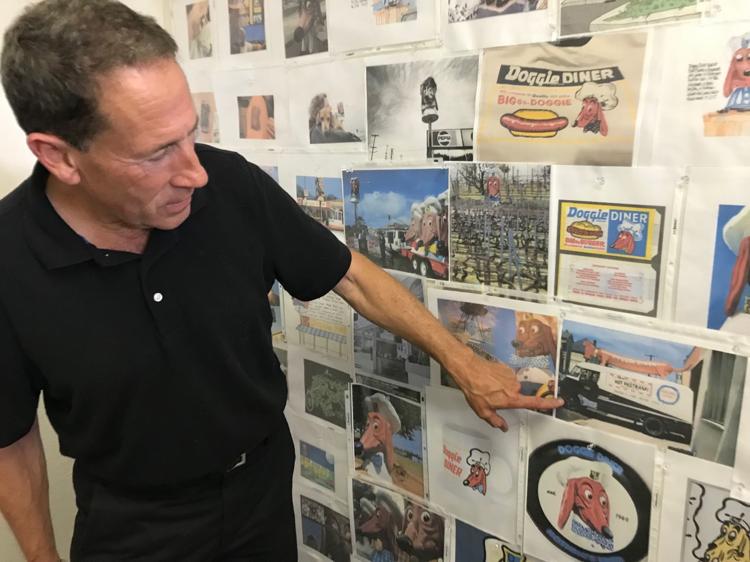 He hoped to build and open a restaurant behind Napa Nissan, where Atchley works full time. But without investment partners, that idea hasn't progressed.
Then he searched for an existing restaurant space.
Atchley said he approached the owner of the Fosters Freeze building on Imola Avenue in Napa. No luck.
He tried to lease the café space next to the flea market on Highway 29, but struck out.
He thought the location of American Canyon's Canyon Café was promising, but "the owner wouldn't even talk to us."
One location he really liked was the former gas station on Soscol Avenue and Imola Avenue, now home to the The Mighty Quinn smoke shop. "We were told we would never get the place even in 20 years," said Atchley.
People have asked him about the now-vacant BurgerFi building in downtown Napa, but "I just assume their pricing would be too high. Plus there's no parking." And given how BurgerFi ended, it might not be the best location for such a casual café, he noted.
Atchley also researched food trucks, but after talking with previous food truck owners, he questioned whether or not Napa could sustain a Doggie Diner food truck. Running a food truck – one that might have to regularly travel to other food truck gatherings outside the area — would be problematic.
"If I'm working 12-hours-a-day at the food truck, I don't have any time to expand the business," which is one of his bigger goals.
Even with those setbacks, Atchley still sees great promise in the Doggie Diner brand itself.
Atchley already sells some Doggie Diner merchandise online but he envisions a line of Doggie Diner food.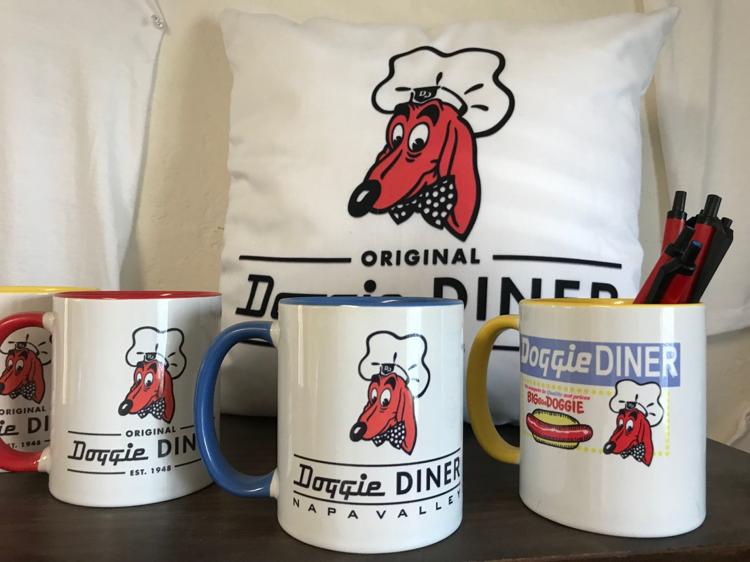 "The Doggie Diner brand name is special," he said. "My long-term goal was to build the brand and be able to license the brand as a food product," such as Doggie Diner hot dogs, mustard and relish.
Yes, it's fair to say this has become a quest, said Atchley.
After spending 12 years trying to bring a local Doggie Diner to life, "It kills me it's taken this long," he admitted.
He's spent "probably" about $40,000 of his own money on this pursuit.
"Honestly, I stopped counting when I got over $35,000."
That money has gone to buying the gigantic doggie head, having it restored and creating a trailer to display the head, complete with personalized license plate: A DOGGIE.
The dog can be seen at the corner of Silverado Trail and Sousa Lane in Napa where Atchley also has a created a Doggie Diner office with Doggie merchandise, memorabilia, letters and keepsakes.
He also commissioned an artist to create a detailed color image of the diner as he imagines it. He consulted a chef about the menu.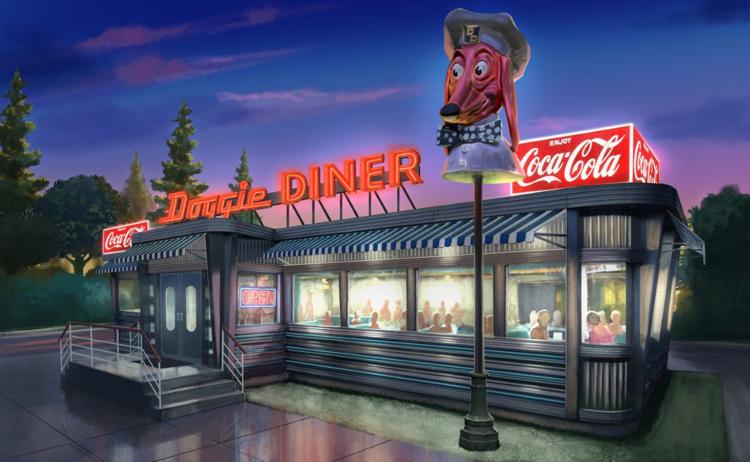 Atchley said he knows some might question the reality of his plan. And he doesn't want to look foolish or be embarrassed. He certainly doesn't want to scare away possible investors.
His gut tells him that if he could open the quality Doggie Diner that he imagines, with the right food and experience, "Success is possible. But I can't open a little hot dog stand with a bottle of mustard and ketchup. It has to be something special."
"It's just that I can't do it all alone," said Atchley. "That's why I'm trying to figure out how I can find a business partner that would work with me. Together you make it happen, but when it's a one-man team it's just tough.
To Atchley, failure is not an option. And neither is giving up on his dream.
"To make something happen, you have to start off with being a dreamer."
Get local news delivered to your inbox!
Subscribe to our Daily Headlines newsletter.