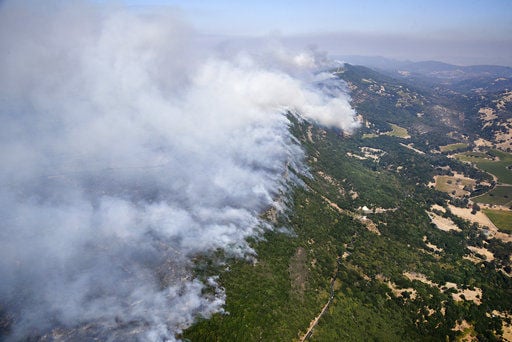 Rebuild Northbay Foundation has collaborated on a project to distribute 5,000 Go Bags across four counties in Northern California affected by last October's wildfires.
Included in the bag are universal cellphone chargers from Comcast, N95 masks from Friedman's, hand-cranked flashlights from PG&E, and hygiene kits courtesy of Kaiser Permanente. Rotary Clubs of Sonoma Valley organized a volunteer effort to prepare the bags for distribution.
The bags feature materials on preparedness from the Federal Emergency Management Agency, the California Office of Emergency Services and the counties of Sonoma and Napa.
The Go Bags will be distributed starting the week of Oct. 8 in all four counties. Napa County will give out the bags at community events.
Starting Oct. 8, Rebuild NorthBay launched a new website with a resource library dedicated to rebuilding and long-term recovery in our region. The website address, www.rebuildnorthbay.org, is displayed on the bags.
"Napa County residents will be greatly served by Rebuild NorthBay Foundation's donation," Napa County Supervisor Ryan Gregory said in a news release. "The go-bags will help us continue to build on making Napa County more resilient and better prepared for future disaster."
Rebuild Northbay Foundation was borne out of the ire disaster of October 2017 and represents Napa, Sonoma in the North Bay, plus Lake and Mendocino counties. The foundation is led by business, community, health, education, and environmental leaders brought together to rebuild back better, safer, greener and faster.