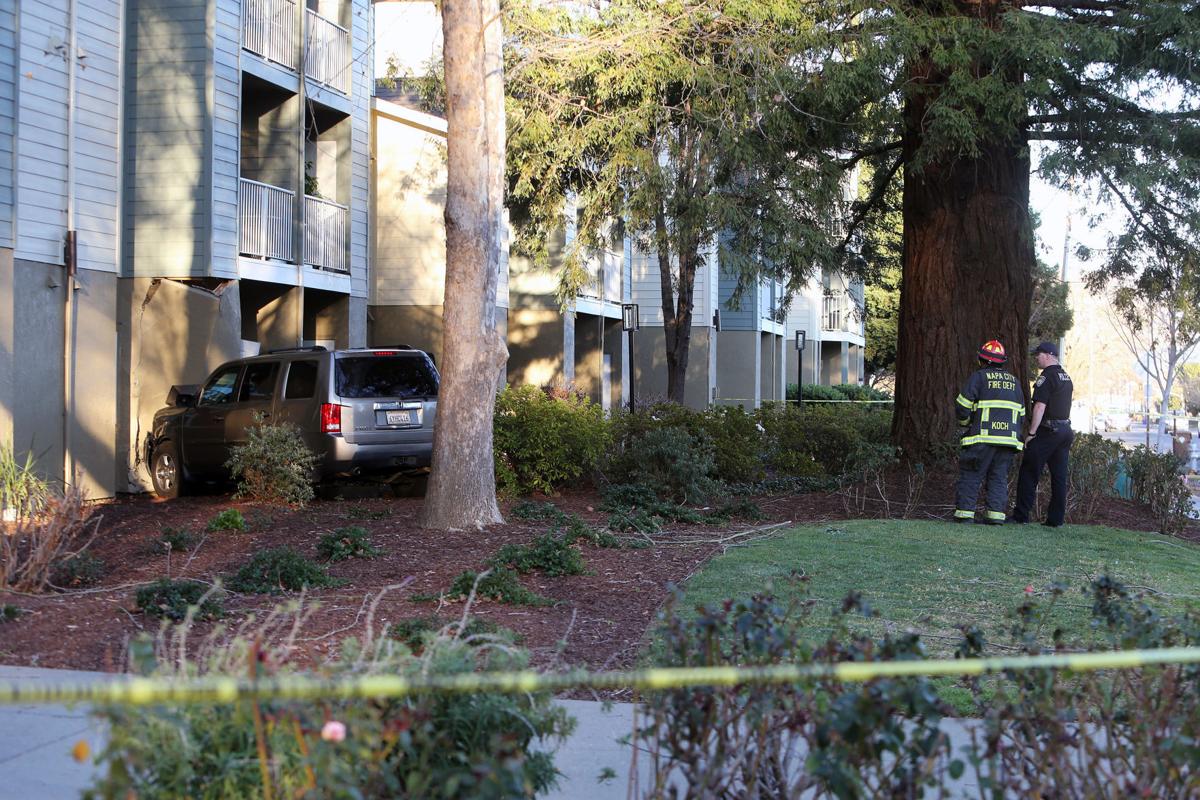 A sport-utility vehicle ran off the road and struck a three-story apartment building Sunday afternoon in north Napa, and the driver was taken to the hospital, according to the Napa Fire Department.
Fire and police personnel were called at 4:10 p.m. to the Vintage at Napa retirement home at 2360 Redwood Road, where a Honda Pilot sport-utility vehicle with four occupants left the pavement and struck the side of an apartment, according to Battalion Chief Jim Cortese. The impact partially buckled the façade of the dwelling, tearing stucco from second-floor siding and ripping a patio door from its frame.
You have free articles remaining.
The driver, whose name and condition were not immediately available, may have suffered a medical emergency immediately before the crash, Cortese said, citing statements from the Honda's other three passengers. He was taken to Queen of the Valley Medical Center.
None of the other passengers in the SUV were injured, according to Napa Fire.
First responders spoke with several Vintage at Napa residents who were inside the building at the time of the wreck, but no injuries were reported inside, said Cortese.
Police and fire units were expected to remain on scene Sunday evening until a city building inspector could arrive to check for damage to the building.
Get local news delivered to your inbox!
Subscribe to our Daily Headlines newsletter.