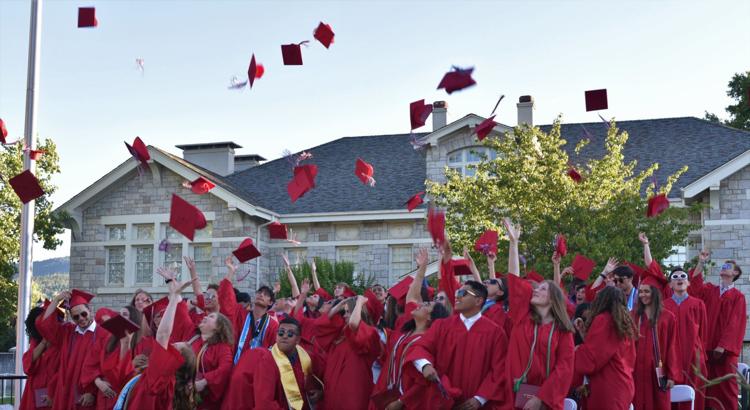 ST. HELENA — St. Helena High School seniors encouraged their classmates to learn from their mistakes and use their education "to fix a broken world" during Friday's commencement ceremony.
Class President Kallie Beltrami described the Class of 2019 as "dynamic" and "full of diverse perspectives."
"We stepped onto the St. Helena High School campus both timid and unsure, but through all of our shared and individual experiences we've grown to be a most formidable class," Beltrami said.
"We are less a group of students on the same page as we are strong-willed individuals with varying opinions, constantly challenging each other while preserving a collective open mind," she said.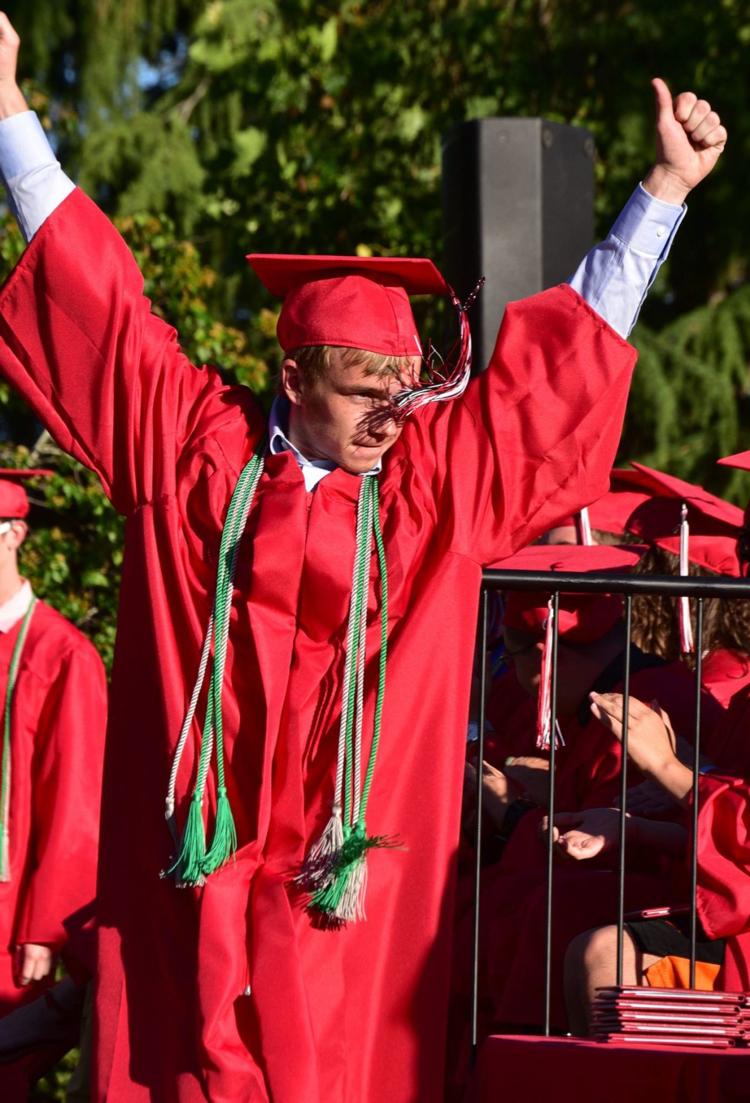 Many of the 113 graduating seniors have been attending school together for all 13 years of their K-12 education, but during high school they've also welcomed students from neighboring communities and private schools, Beltrami said.
One of those incoming students was Karen Martinez, who transferred from Pacific Union College Prep in her sophomore year. A first-generation high school graduate, Martinez thanked her parents and teachers for helping her get through high school and achieve her dream of attending college.
"I am eternally grateful," she said.
You have free articles remaining.
Quoting author Paulo Coelho, Martinez encouraged her classmates to embrace "failure as a necessary stepping stone to success."
"We must pick ourselves up, learn from our mistakes, and develop new and better ways to tackle our obstacles," she said. "It is easy to have high hopes for our future on a day like today, but harder times are inevitable, and when those times come we must stand strong and be resilient."
Mia Pelosi said St. Helena High offers enough programs for students to "find our niche." Before coming to the high school, Pelosi experienced the Dual Immersion program, the Cinco de Mayo celebration, fifth-grade camp, and the eighth-grade trip to Yosemite. But she truly found her niche when she joined Patti Coyle's drama program, which "became my family."
She drew a hearty round of applause from her classmates when she thanked library media specialist Susan Swan "for her extraordinary editing skills" and the "countless hours" she spent reviewing seniors' college admission essays.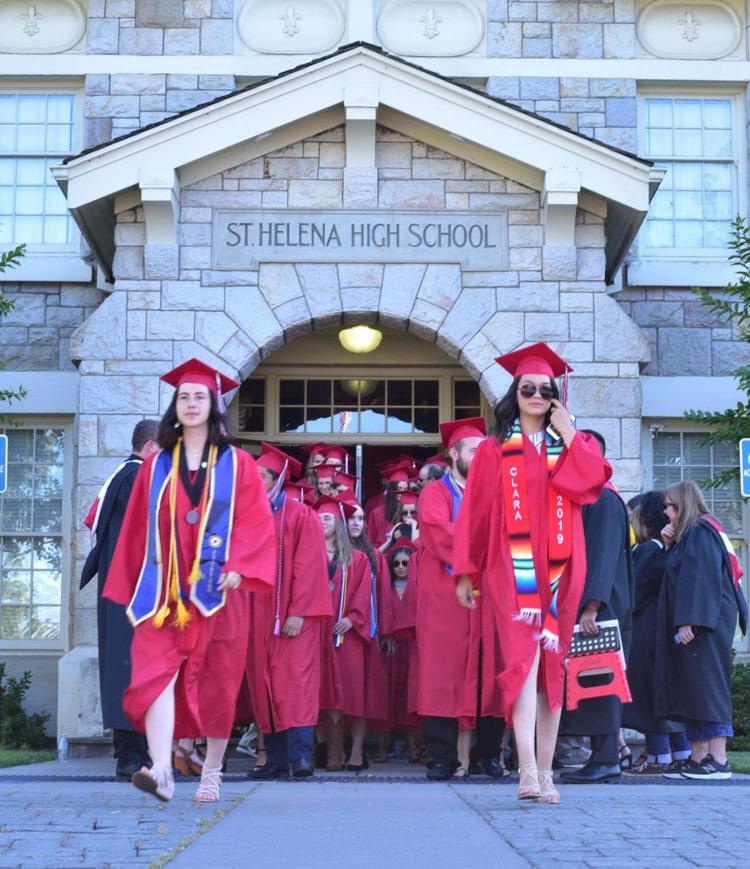 "Looking back, I think we can all agree on how incredibly fortunate we are to have had these or other opportunities to enrich our education and make lasting memories along the way," Pelosi said.
Brooke Preston emphasized the importance of intellectual and personal growth and "looking beyond what you know or think you know."
She contrasted her time at St. Helena High with the semester she spent attending school in Italy during her junior year. The time abroad gave her a greater appreciation for the level of interaction between St. Helena students and their teachers.
Her Italian friends "were blown away by the fact that my high school counselor regularly reached out to make sure I was doing all right on academic and social fronts," Preston said, adding that her experience inspired her to seek an undergraduate degree in education.
"St. Helena has equipped us both with the compassion and moxie to fix a broken world," she said.