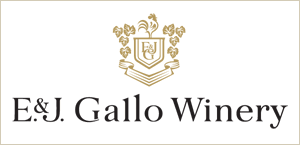 E. & J. Gallo, the Modesto-based wine giant, has purchased yet another Napa Valley brand: Pahlmeyer Winery.
The acquisition is the latest for Gallo, already the world's largest winery. The company purchased 30 brands and six wineries, including three in the North Bay, from Constellation Brands earlier this year. Among its other Napa properties: Stagecoach Vineyard in Pritchard Hill, which it purchased in 2017, as well as Cyprus Ranch in Pope Valley and a portion of Palisades Vineyard, a total of 642 acres, purchased in 2015.
In a press release, Gallo described its acquisition of Pahlmeyer as a push toward continued "growth in luxury" markets.
"Pahlmeyer complements our portfolio nicely, allowing Gallo to continue competing in luxury wine and fueling strategic growth for the company," Roger Nabedian said in the release. Nabedian, senior vice president and general manager of the brand's premium wine division, said the company was "thrilled" to work with founder Jayson Pahlmeyer and his daughter Cleo.
Pahlmeyer was founded in Napa in the early 1980s, according the winery's website. A string of successful vintages in the 1980s bolstered the winery's reputation, though in the late '90s, Mr. Pahlmeyer, a former trial attorney, came under fire from the Napa County Farm Bureau and land conservationist groups, like the Sierra Club, for unpermitted clearing of acreage he intended to use as vineyard land.
Gallo's purchase includes both Pahlmeyer and Jayson by Pahlmeyer, which the press release described as two "respected Napa Valley luxury brands" known for producing Bordeaux-style wines. Price points for the wine range from $30 to $350. The purchase price was not announced.
Pahlmeyer's daughter, Cleo, joined the winery in 2008 and was named president in 2017. She began the Wayfarer brand after joining Pahlmeyer, according to the winery's website. Gallo's press release says the Wayfarer brand and Wayfarer Vineyard were not included in the sale.
Pahlmeyer's 30th vintage was released this year. A press release from the 30th anniversary celebration notes that "everything is worth doing to excess" is one of Pahlmeyer's favorite mantras.
"I am thrilled to transition ownership of Pahlmeyer winery to the Gallo Family," Jason Pahlmeyer said in the release. He praised what he described as "Gallo's long-standing commitment to quality" and the shared principles of the two wineries.
"I am confident they will take Pahlmeyer to even greater heights in the future," Pahlmeyer said.
Get local news delivered to your inbox!
Subscribe to our Daily Headlines newsletter.