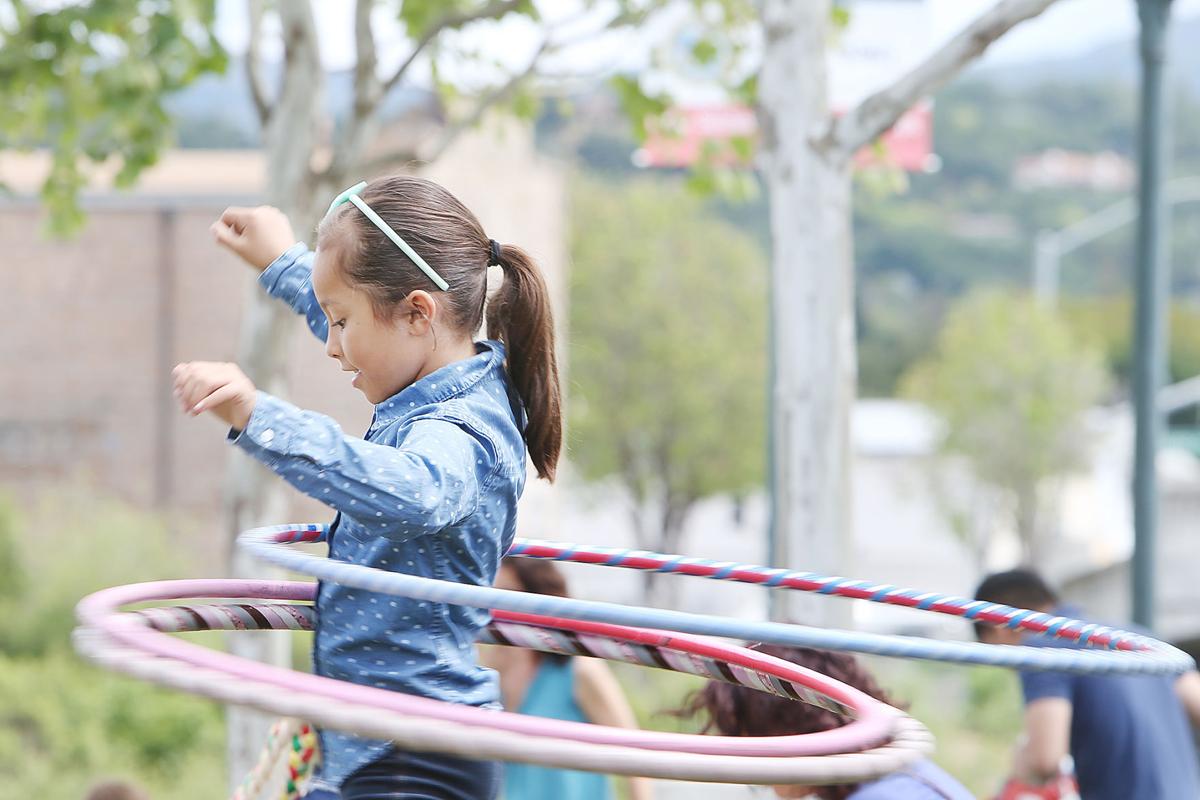 Before it ever carries floodwaters, Downtown Napa's Oxbow Commons will get a chance to fulfill its other important role as a recreation area when it hosts Earth Day events on Saturday.
Earth Day 2016 is intended as a fun, educational event for the entire family, offering information on a host of important topics, including alternative energy, local agriculture, watershed health, pollution prevention and recycling. Expanded children's activities and a special electric vehicle exhibit are just a few of the enhancements afforded by the new festival site.
Festival attendees will also be entertained by a lineup of local and regional talent. Folk, roots, blues and indie rock music, booked by BottleRock Napa Valley, will be interspersed with expressive dance performances. The day will culminate with a set by San Francisco's The Stone Foxes at 3 pm.
Earth Day runs from 11 a.m. to 4 p.m., presented by the Environmental Education Coalition of Napa County. Before the festival, there will be a waterway cleanup in the morning. Connolly Ranch will host an Earth Night party that evening.
Earth Day 2016 is free, but attendees are encouraged to purchase the food, wine and beer offered by local vendors. Event beverage sales fund field trip bus grants offered by the Environmental Education Coalition of Napa County.
These grants enable local students to visit sites such as Connolly Ranch, Bothe State Park and the Napa River Ecological Reserve, where they can gain appreciation for our local environment. Beverage sales proceeds also support the Darcy Aston Environmental Advocacy Scholarship, awarded by the coalition to a local student pursuing a career in the sciences.
One beverage that will not be available for sale is bottled water. Attendees are encouraged to fill up their own reusable bottle or grab a souvenir bottle at the "Water Bar" filling station. Earth Day 2016 also strives to minimize transportation impacts, so take the VINE, walk, or ride your bike if possible. The Napa County Bicycle Coalition will provide free valet bike parking.
Napa's annual Earth Day Celebration would not be possible without the generous support of its sponsors, including BottleRock (Latitude 38 Entertainment), Healthy Buildings, and Napa Valley Vintners' Napa Green Certified Winery and Certified Land programs.
For a complete list of sponsors, exhibitors, vendors and entertainment, visit the festival website at EarthDayNapa.com.
For those who want to start their Earth Day early, the 11th annual Spring Clean provides an opportunity. Immediately preceding the festival, volunteers will join the Napa County Resource Conservation District from 8 to 10 a.m. to clean up the Napa River, downtown streets and beyond.
Earth Day will have its own after-party. Earth Night at Connolly Ranch runs from 5 to 10 p.m. and features music, dance, food and wine, recycled art, moonlit hikes, stargazing, and even aerial and fire spinning performances. Visit ConnollyRanch.org for information and to purchase tickets for that event.