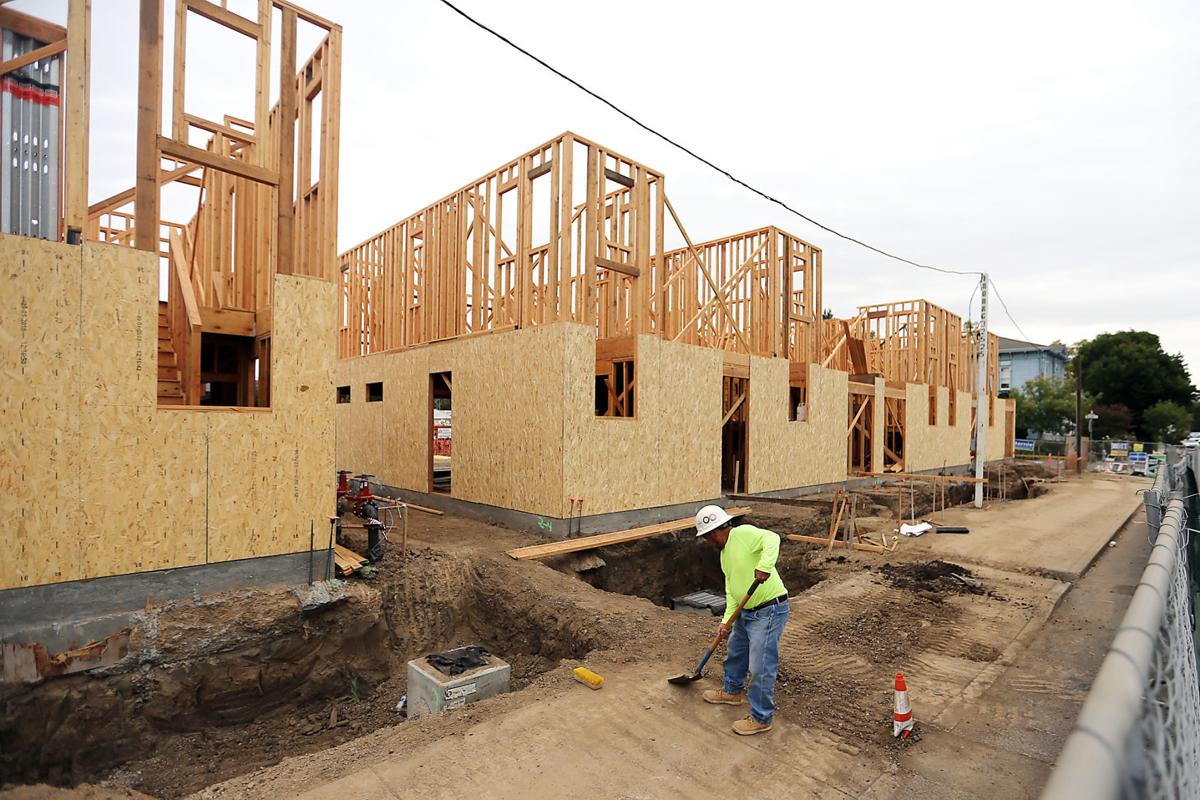 A regional economic expert sees no ominous financial dark clouds hovering over Napa County, at least not for the immediate future.
"No recession predicted anytime soon in terms of the next 18 months," Robert Eyler said. "But after 2020, all bets are off."
Eyler is the director of the Center for Regional Economic Analysis at Sonoma State University, where he is an economics professor. He spoke to the Napa County Board of Supervisors last week to provide background for the county's developing strategic plan.
He had some advice amid the recent wild rides of the financial markets – plan, don't panic.
"I've had 25 people in the last two weeks ask me, 'Well, what should I do with my money?' ... Interest rates and the stock market are going to make your stomach turn if you're watching them every day of the week. If you plan out, you will just kind of (move) through it and a better tomorrow will come," Eyler said.
Some forecasts say the global wine industry will grow slower toward 2020.
"Napa's been absolutely going gangbusters the last three or four years in terms of wine prices," Eyler said. "We'll see if that suddenly starts to top off a little bit."
Among the nuggets of information he presented was the recent history of Napa County housing.
During the early 2000s, Napa County and its cities issued more than 600 housing permits annually. That fell to just over 100 annually in the wake of Great Recession, statistics show. The number reached 209 in 2016 and fell to 183 in 2017.
The supply side in housing has been relatively slow over the past few years, so housing prices should have risen, Eyler said. And that's what happened.
During the housing boom of the mid-2000s, the median Napa County home value was about $630,000. Then the housing bubble burst in much of the nation and the value fell to about $350,000 in 2012. That value has rebounded to $653,000 today.
But Eyler also presented the information in 2009 dollars. Then, the mid-2000s peak median price was $708,000, compared to $512,280 today.
"If you bought at the top of the last decade, you may think that you've actually recovered your lost wealth," Eyler said. "The reality of it is when you take inflation into account, you're not quite there yet."
That suggests there is more room for more housing value growth, which in one sense is a preservation of wealth for homeowners. But it can keep people out of the housing market, Eyler said.
He compared Napa County rents with other counties from 2011 to 2018. Marin and San Francisco have had much higher rents, Alameda County slightly higher, Sonoma County slightly lower to the same and Contra Costa County and Solano County lower.
"This tells you that Napa is relatively competitive in terms of regional rents," Eyler said. "It's not super high and it's not super low."
A recent report received by the county said that average Napa County monthly apartment rents in 2017 were $1,000 for a studio, $1,713 for one bedroom and $2,085 for two bedrooms.
Since 2016, the county has created 900 jobs for 1.3 percent growth. That compares to 10,000 jobs for 3.1 percent growth in neighboring Sonoma County and 3,600 jobs for 2.1 percent growth in Marin County.
"Sonoma and Marin have grown more robustly," Eyler said. "They're bigger economies and should on the volume side be bigger. But the percentage growth has also been bigger."
Napa County's per capita income is the seventh highest in California, at $71,100. The amount is up 31 percent after adjusting for inflation since 2010. Per capita income is calculated by dividing an area's total income by its population.
Probably the biggest concern for Napa County's strategic planning is where labor is going to come from, Eyler said.
"Napa has a lot of good things happening," Eyler said. "Some of the issues in terms of the labor market are really more the fault of growth, then, let's say, the fault of the systems. It's natural to have some topping out behavior when you've reached a very tight labor market space."
The Board of Supervisors will consider adopting a three-year county strategic plan on Dec. 18. County Executive Officer Minh Tran said Eyler's economic outlook presentation will help assure that supervisors have the needed information.