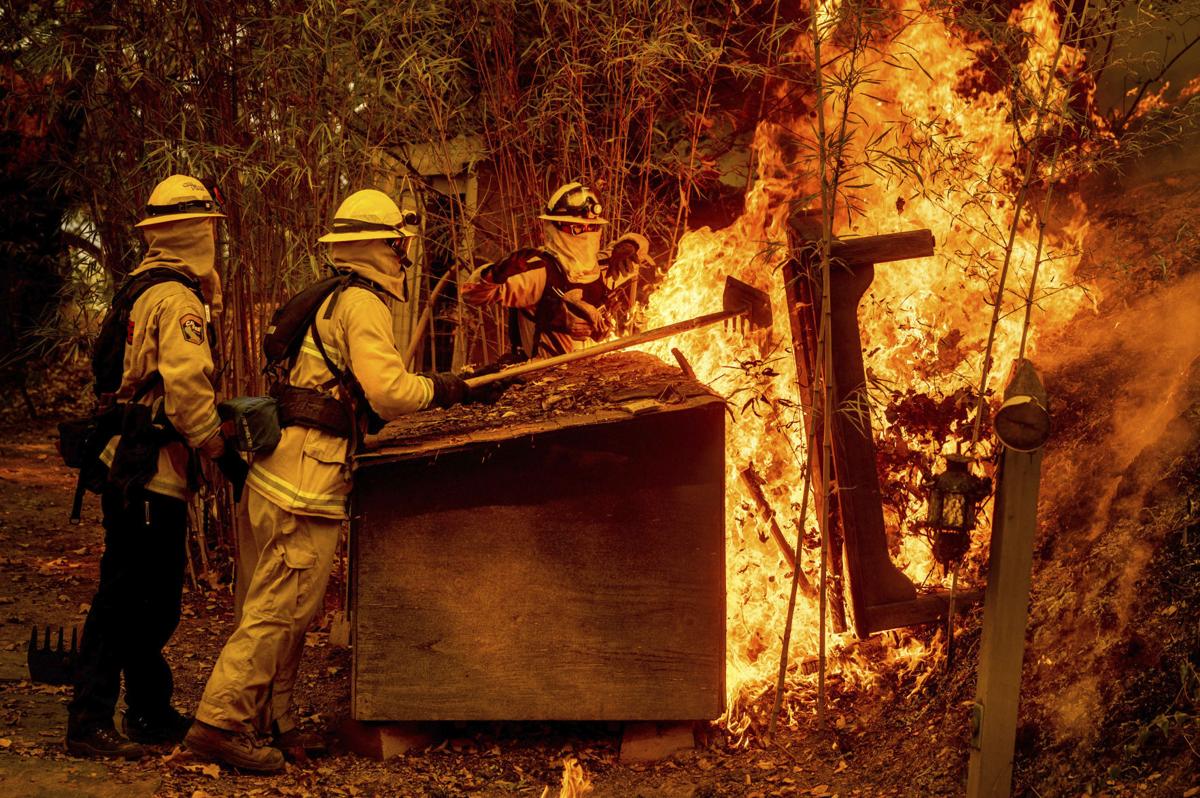 Wildfires pushed west of Highway 29 late Sunday, prompting mandatory evacuations north of St. Helena.
At around 8:40 p.m., county officials ordered a mandatory evacuation west of Highway 29 from Deer Park Road to Elmhurst, and all of Spring Mountain Road.
About an hour later, officials expanded the order to include the area from 2900 block of White Sulpher Springs Road at the St. Helena city limits, to the dead end and north to Spring Mountain Road. 
The order also covered 1650 South Whitehall Lane north to White Sulpher Springs Road and west to the county line.
Parts of the city of St. Helena were placed under a warning, from Elmhurst Avenue to Madrona Avenue west of Highway 29 to the St. Helena city limits.
It's not clear what sparked the new fire, although it is in line with the wind blowing in from the earlier Glass Fire north and east of St. Helena.
Authorities are calling the Spring Mountain fire the Boysen Fire. Slightly to the west in Sonoma County is the Shady Fire, which is prompting evacuation warnings above Kenwood, along Los Alamos Road.
The fires were driven by strong, gusty winds, which were expected to last through late Monday. The National Weather Service said strong winds, warm temperatures and very low humidity would continue through 9 p.m. on Monday.
The Glass Fire broke out early Sunday west of Highway 29 near Deer Park. Despite a strong firefighting response, the fire expanded steadily through the day, growing to at least 2,500 acres.
An evacuation center is set up in Napa at Crosswalk Community Church, 2590 First Street. The county asks those who seek help to bring a face covering and adhere to social distancing rules.
Get local news delivered to your inbox!
Subscribe to our Daily Headlines newsletter.