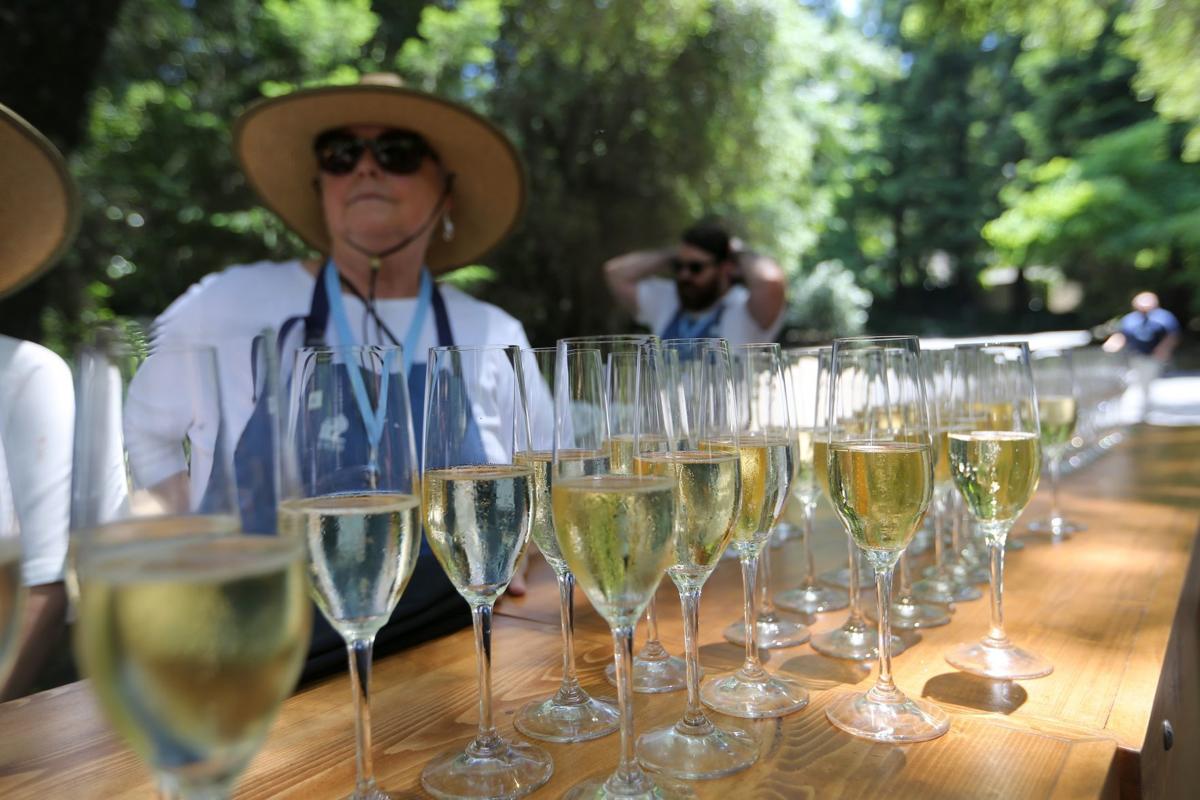 Napa County should expect to see wineries with new concepts to try to entice a younger generation with something that isn't "your parents' tasting room," a local wine expert says.
The wine industry needs to think about the "missing millennials," said Rob McMillan, founder of Silicon Valley Bank's wine division. Simply waiting five years and hoping the millennials start to buy isn't the smartest strategy, because hope isn't a strategy, he said.
"We have to find ways to attack this problem," he said.
McMillan gave a presentation to the Napa County Planning Commission on Wednesday. The commission votes on applications for new wineries and winery expansions in the unincorporated county.
Millennials are the group ages 23 to 38 years old. McMillan told commissioners to expect to see some different ideas come before them as wineries seek young consumers.
"The greatest mistake that anybody can make, whether they're building a new tasting room or not, is having your parents' tasting room," he said. "When you walk into a tasting room and it's all gray-haired people, it's unlikely a young consumer is going to want to go in. It's not their place."
The experience for the younger generation needs to somehow include the outdoors, perhaps offering the bean bag-based game cornhole, McMillan said.
"That's partly what I think you're going to see in the next several years, is some concept changes being thrown across your desk," he told commissioners.
McMillan said land prices and grape prices are likely finished escalating for a time. There have been rapid run-ups since the Great Recession ended.
"We are in this transition period from one consumer to another and that will affect land prices, that will affect grape prices," he said. "I do think escalation is done for a bit."
Overall growth in the wine category is stagnating because of cultural issues, money issues and other reasons, McMillan said. The big issue is the transition from the baby boomers to a totally different consumer with different values.
"We've got to change. That's on us," he said.
Good news for Napa Valley is Cabernet is still the king of varietals and has growth, he said. The Napa Valley is known for its Cabernet.
Another trend is the difficulty in increasing wine bottle prices. That's to be expected in a tight market, McMillan said.
Tourism in Napa County is growing, but tasting room visitation is slowly dropping, he said. That's partly because fewer people are going to five wineries in one day. Instead, wine club members might stay in Napa Valley overnight and go to one or two pre-chosen wineries.
"Napa is a luxury brand," McMillan said. "When you're at the pinnacle, you'll always have wealthy people, so it's not like we have to discount the best. You don't have to do that."
But the local wine industry will need to adapt to the new consumer, he said.
Commissioner Dave Whitmer said there are more requests for commercial kitchens and wine-and-food pairings at wineries. He wondered if millennials want a wine-and-food experience.
"Clearly, that creates a concern for the restaurant industry that's here and perhaps a perception of some competition," Whitmer said. "If you go to a heavily-fooded wine-and-food pairing, are you going to want to have lunch and dinner in a fine restaurant?"
Napa County allows food-and-wine pairings at wineries, but prohibits wineries from being restaurants. The county over the past year issued code violations to two wineries for allegedly moving too far in the restaurant direction.
McMilllan said the food-and-wine pairings at wineries go back to the 1990s and earlier. He sees a natural limitation to what the wine industry might want to do as far as getting into the restaurant business.
He talked about using customer data to help create winery experiences that consumers want.
"We can see the things that interest them...oh, they're into tennis, oh they're into polka-dot Hawaiian shirts," McMillan said. "You can see that with big data. And there are companies that are trying to move toward that – not wineries, but companies that are trying to move toward providing that information to wineries. It's the concepts that have to evolve."