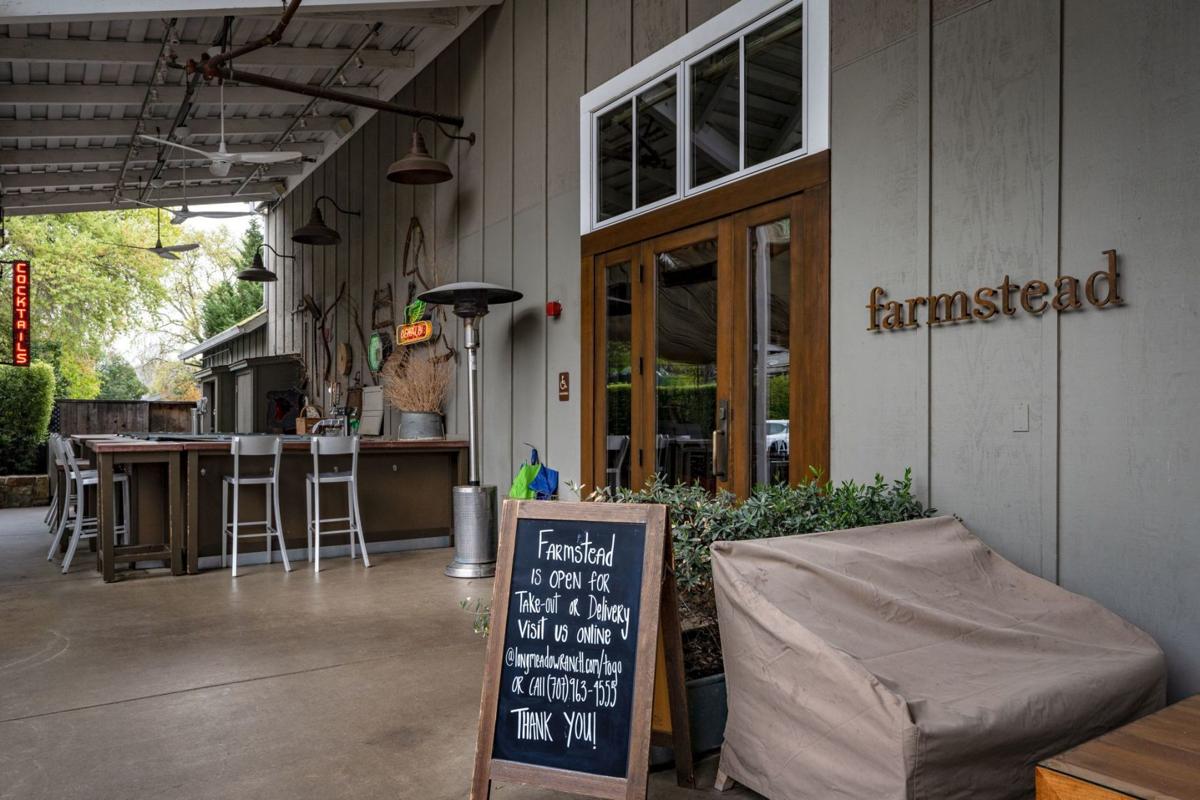 Business owners across sectors of California's hospitality and service industry have come to a disturbing realization: the substantial losses they've sustained in the wake of a coronavirus-prompted state lockdown are not covered by their insurers.
Matthiasson Wines discovered its insurer's business interruption policy would not cover its losses after owners Steve and Jill Klein Matthiasson began mulling over the fate of their tasting room, just days before Gov. Gavin Newsom directed its closure.
Having seen shutdowns spill slowly across France and Italy and wary of the global implications, the Matthiassons reached out to their insurance broker. Their policy included a specific exemption for interruption caused by viruses, he told them.
Support local news coverage and the people who report it by subscribing to the Napa Valley Register. Special offer: $1 for your first 6 months!
"This is the biggest thing for us," Jill Klein Matthiasson said. She read the broker's email aloud again. "Our policy excludes damage from SARS, avian flu, and all other related viruses and infections."
Business interruption insurance is meant to replace lost income, according to Debra Costa, senior vice president at Heffernan Insurance Brokers, which works with 150 wineries in California. Claims are meant to be a sort of lifeline, Costa said: if approved, they can cover payroll, operating expenses and even pay for technology to help employees work remotely.
But many of these policies include exclusions for viruses, like the one Matthiasson is grappling with; others require physical damage of some sort to trigger coverage.
"Insurers have been trying to limit their exposures to pandemics after SARS," Elizabeth Bishop, executive vice president at Heffernan, added. "The insurance industry realizes that to pay all of the business income-related losses related to this event – it absolutely represents what would be an existential threat to the solvency of the insurance industry."
Insurers saw that potential and took action. Insurance Service Offices, an insurance advocacy group, set industry standard by releasing policy language excluding viruses from coverage in 2006, according to Costa. That was just a few years after SARS wreaked economic havoc in China and in Hong Kong.
The exclusion is common, Bishop said, one that exists in policies written for businesses across industries. Restaurant owners, under particular stress from the lockdown, are also heavily impacted by their lack of coverage.
Yountville's Thomas Keller joined other chefs in asking Trump for insurance coverage for losses.
The National Restaurant Association, which represents more than half a million restaurant industry businesses, wrote in a letter to President Donald Trump that it expected sales to decline by more than $225 billion in the coming months, which it said could prompt the loss of 5 million to 7 million jobs, and asked the federal government for $100 billion in "federally-backed business interruption insurance."
"While most businesses have invested in a Business Interruption Insurance … most policies can deny claims due to a "Virus" exclusion," Sean Kennedy, the group's executive vice president of public affairs, wrote to the President. He asked that federal officials "approve a timely insurance program through the U.S. Treasury" that would allow immediate relief to businesses.
"We need some certainty in the immediate future," Chris Hall, chief operations officer for St. Helena's Long Meadow Ranch, said. After his restaurant successfully filed a claim for business interruption following the wildfires in 2017, it took eight months to obtain insurance payouts. Even if insurers changed their tune, Hall said, he was uncertain the industry could wait that long this time around.
The National Restaurant Association in its letter emphasized the need for a timely response and encouraged the government to avoid engaging in "a protracted dispute and arbitration process."
The day before, a New Orleans restaurant sued its insurer– a lawsuit believed to be the first of its kind in the United States – over its refusal to extend coverage "in the event of business closure by Civil Authority." The restaurant had been directed to close by the state government, the suit argued, which should trigger its coverage. (The restaurant's policy did not include a specific exclusion for viruses.)
Some insurance policies do extend coverage for closure by civil authority – like if access to a business is prohibited in the wake of a natural disaster or another covered event, according to Costa. But that coverage is still tied to physical damage, she explained.
Napa Valley restaurant owners struggle with economic losses under coronavirus orders.
Costa and Bishop have been in constant communication with their winery clients, many of whom reached out under the impression that they would be covered. Michelle Novi, associate director of industry relations for the Napa Valley Vintners, said the group had also heard from a number of members concerned with their insurance policies. They were working to address members' needs, she said, and had been in constant contact with insurance brokers and agencies.
"Right now, what we're hearing from the insurers is that they are not inclined to honor these types of claims," Novi said. The Vintners had been in touch with federal and state officials, she said, and was working to advocate for the wine industry.
Matthiasson described the situation as especially suffocating for local industry because of the expansive nature of the virus's impact. The winery didn't receive an insurance payout following the 2014 earthquake, either, but it recovered by leaning upon its other channels like distributors and retailers, like restaurants. This time, with the impact of the virus felt far beyond Napa, that channel is all but closed off.
"We sell in 40 different states, in 17 different countries – this is hitting every single one of our markets equally," Matthiasson said. "Nobody has been spared."
Matthiasson Wines would go forth with filing a claim, she said, but was hopeful there would be assistance from the federal government.
Matthiasson had heard rumblings of loans from the Small Business Association for companies that retained their employees. In the meantime, the winery would grit and bear the brunt of the crisis to the best of its ability, attempting to lean on its e-commerce channels and social media outreach while working on putting together virtual tastings. They wouldn't be profitable this year, Matthiasson thought, but were hoping to at least cover their costs.
"We've been through disasters before, unfortunately," Matthiasson added, citing the earthquake and the 2017 wildfires. "I'm kind of getting tired of it, but we know how this goes, and it's up to us to figure out how we can make it work."