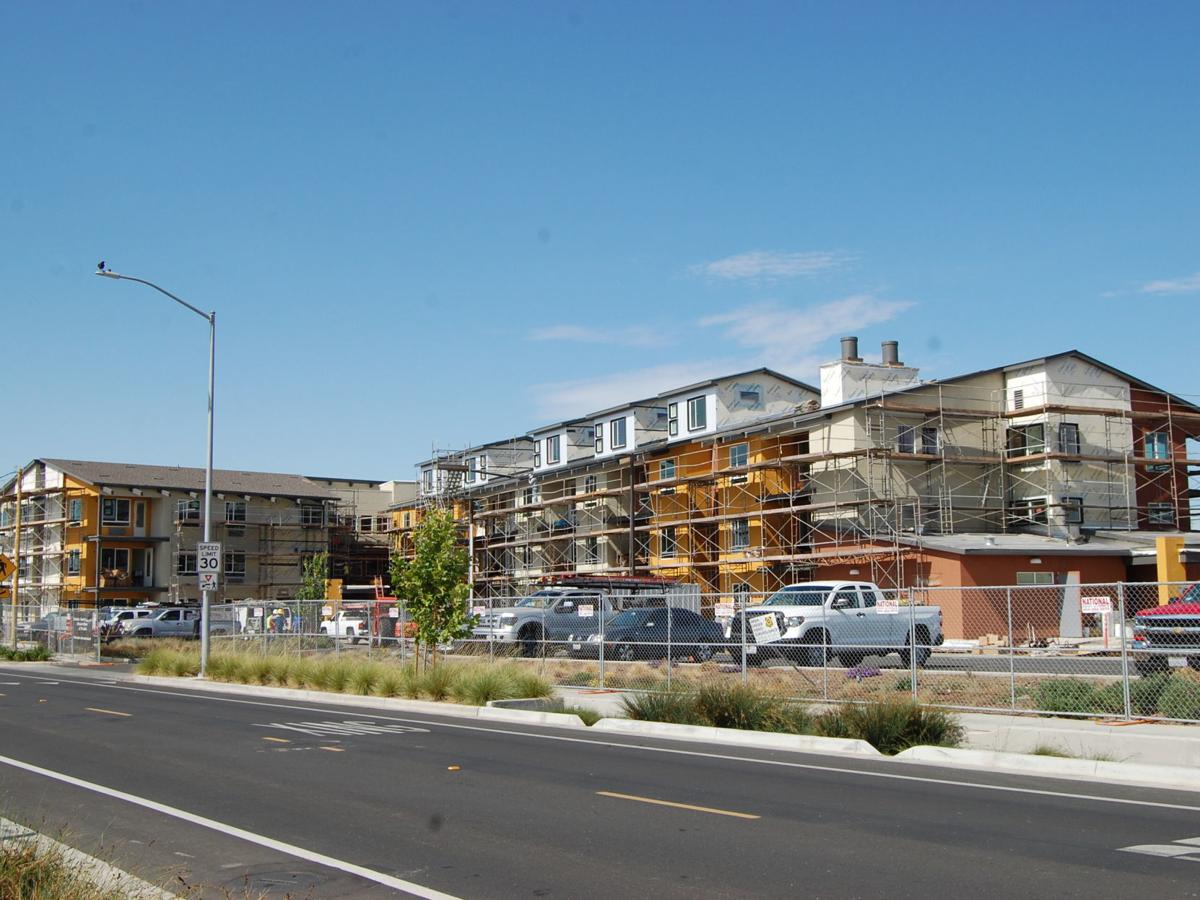 It's rare that a rent spike makes for positive news, but county officials say a substantial increase in Napa County's fair market rents is positive news for the more than 1,000 households receiving federal Section 8 assistance.
In Napa County, 1,128 households receive Section 8 — a form of federal assistance that helps "very low-income" families, seniors and residents with disabilities pay their rent, according to the Napa County Housing Authority. The higher fair market rates are, the more assistance those individuals could receive.
In Napa, 'very low income' denoted an annual income of less than $35,150 for an individual and less than $50,200 for a family of four in 2019. Section 8 recipients pay between 60-70 percent of their rents with vouchers.
Even a small increase in fair market rents could mean more eligible rentals for Section 8 recipients to apply for, or increased security for Section 8 tenants who will experience rent increases. according to Lark Ferrell, housing manager for Napa County Housing Authority.
In Napa County, fair market rents for one-, two-, three- and four-bedroom apartments rose an average of 7.2 percent from 2019 to 2020, the largest such increase in 7 years.
That means Napa County residents receiving housing assistance may finally see market rate increases reflected in their payment standards, according to Ferrell. Rents have risen since 2017, she said, even with a state-wide cap on increases in fire-impacted areas. Because the HUD uses data that is two or three years delayed in calculating fair market rents, Ferrell explained, those rents in Napa County have only just begun to reflect the state of market rates.
"For a while, even though our market had gone crazy and rents were really jumping, HUD was looking back a few years, and we weren't getting the necessary increases," she added. "Before (these increases), a unit might have been unaffordable for a Section 8 tenant. Now it could qualify."
Following the 2017 wildfires, Napa's housing market became particularly challenging; rent rose and vacancy rates plummeted. Section 8 recipients, for whom finding housing was already a struggle, found themselves competing with a wave of new renters.
Discrimination against Section 8 tenants is illegal, but more renters in Napa means landlords will likely have many renters to choose from. It'd be difficult to prove discriminatory intent, even if a tenant was denied solely because of their Section 8 status, experts say.
You have free articles remaining.
Napa County's current Section 8 limit for a studio apartment is $1,177, $1,386 for a one-bedroom, $1,833 for a two-bedroom, $2,650 for a three-bedroom and $2,886 for a four-bedroom. And still, finding housing within that price range is an observably difficult task.
For the 1,075 households waiting for Section 8 assistance and the 1,128 that have already received vouchers – that makes for slim pickings.
Even before the fires, Napa County's Section 8 waitlist in 2013 was breathtakingly long at 10,000 names. Demand was skyrocketing. In March of 2013, overwhelmed by the sheer volume of applicants, the Housing Authority was forced to close the waitlist.
"It's not considered a current best practice to have a 10,000 person waiting list," Ferrell explained in an email. "It is now down to 1,075, including 190 people who live or work in Napa County."
She said the housing authority has plans to re-open the waiting list soon using a lottery system for people who live or work nearby.
Data released by the HUD shows that fair market rents in Napa County, adjusted for inflation, have risen 26 percent over the last five years. Fair market rents for a two-bedroom apartment, for example, jumped from $1,500 in 2015 to $1,880 in 2020. Fair market rents are meant to be slightly lower than market rates, a HUD spokesperson said.
While that's good news, Ferrell noted that the federal government will not provide the housing authority with additional funding just because the HUD has raised the payment standards. Napa County's 2019 payment standards do not fall below the federally-approved minimum for 2020.
In October, Governor Gavin Newsom approved a statewide rent increase cap at 10 percent per year, which goes into effect this month. Though experts have said the cap will come to the aid of renters, especially those displaced by wildfires, Ferrell said she's curious to see how the 10-year moratorium will impact Fair market rents in coming years. She suspects it'll limit spikes like this year's.
Ferrell noted the line that the Housing Authority must continually walk the line between giving more assistance to a small group of tenants or giving less assistance to a larger group.
"We're internally considering: if we make an adjustment, would more homes or apartments fall into the payment standard? Would that then shrink the size of the program?" Ferrell said. "We're trying to help people get successfully housed. It's an art, not a science."