Four people are dead – three of them beloved women who dedicated their lives to helping wounded warriors. Their names: Christine Loeber, Jennifer Golick and Jennifer Gonzales Shushereba.
The women, all staff members of The Pathway Home in Yountville, died after being taken hostage in the program's building on the grounds of the Veterans Home on Friday morning.
A responding deputy arrived within minutes of the report, and encountered people fleeing the area. The deputy exchanged fire with the suspect, who was later identified as former Army soldier and recently discharged Pathway Home client Albert Wong, 36.
After that, hundreds of law enforcement officials responded to the call. Officials attempted to make contact with Wong to no avail. Finally, they used technology to expedite the process, sending a robot equipped with a camera into the building to assess the situation. It was then, at about 6 p.m., that officials learned that everyone was dead. All four people inside had been shot.
"In these kinds of situations … you have to hope that, while there's no gunshots being heard or anything, that nobody's been killed," Napa County Sheriff's Capt. Steve Blower said. Although they hadn't had contact with the suspect, law enforcement officials may have waited to go into the building in order to prevent causing a potentially more dangerous reaction from the suspect.
"The only reaction you're looking for is for him to lay down his weapons and make it a peaceful resolution," Blower said. Once the suspect and hostages are out of view, he said, it's difficult to know what's going on. "You don't want to cause anybody to get hurt by your actions."
On Friday night, the victims' families were notified and their identities were released.
"I was with the families most of the day and with them when they got the news," Napa Rotarian Gary Rose said Saturday. "(It was) one of the worst moments of my life."
Jennifer Gonzales Shushereba
Shushereba, 32, a clinical psychologist with the San Francisco Department of Veterans Affairs Healthcare System, was 26 weeks pregnant. The baby did not survive.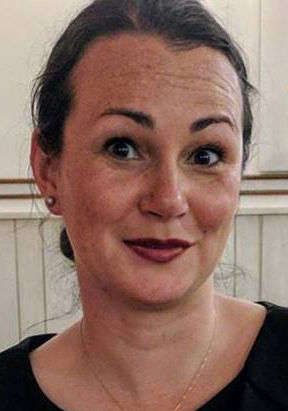 "Today we mourn the loss of our beloved Jennifer: daughter, sister, wife, and mother-to-be," her family said in a statement on Saturday. "Jennifer and her colleagues died doing the work they were so passionate about – helping those in critical need."
"Jennifer was adored by all who knew her and will always be remembered for her unconditional love and incredibly giving heart," they said. 
"We're so devastated," Vasiti Ritova, a family friend, said Saturday. Ritova, whose sister and niece acted as caregivers to Shushereba's grandmother, said that "every grandmother should have a granddaughter like Jennifer."
Shushereba visited nearly every week, Ritova said, but was going to miss this weekend because she and her husband were planning to fly to Washington D.C. on Saturday to celebrate their first wedding anniversary.
"It's impossible to understand – we keep losing people this way," Ritova said. "It's so sad."
"Jenn was a sunny, beautiful, unfailingly kind little girl who grew up to be a sunny, beautiful unfailingly kind woman," Susan Hennessey said on Twitter. Hennessey, who said she's been friends with Shushereba for 26 years, tweeted that she was "brilliant," caring and always a "helper."
"She dedicated her life to helping veterans who were hurting," Hennessey said. "Jenn was good, from head to toe. Thoroughly good in a way that is exceptionally rare."
Jennifer Golick
Golick, 42, of St. Helena was the clinical director of The Pathway Home. A Calistoga native, she is survived by her 8-year-old daughter and her husband.
"Her life was big and full, and our memories of her will be nothing less," Jennifer Datlik McDonald, Jennifer's best friend, said Saturday. McDonald, who now lives in Texas, said that she and Golick grew up together in Calistoga.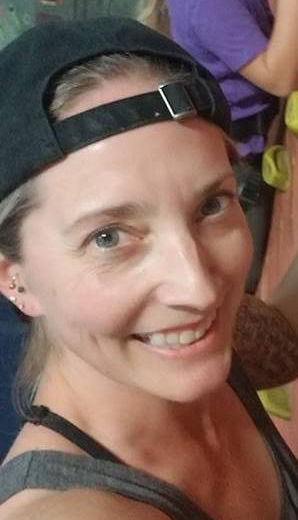 "We met in Miss Thrift's first grade class," McDonald said in a Facebook message to the Register. "Growing up in Calistoga, when you choose a best friend, you choose them for life."
Two years ago, said McDonald, she and Golick's husband conspired to plan Golick a surprise 40th birthday party. She and Golick had talked on the phone on the days leading up to the party.
"She had absolutely no idea that I was actually calling her from San Francisco, where we were preparing for her party," McDonald said. "When she showed up at the restaurant, still completely clueless, we all jumped up and yelled "SURPRISE!!" And the look on her face was one that I will remember always. She was so floored that her people showed up. It was the best, happiest day."
Golick graduated from Calistoga Junior Senior High School in 1994, studied psychology at UC Davis, and earned her master's degree from Sonoma State University.
"My mind is spinning," McDonald said. "I just can't put into words what a wonderful human being the world has lost."
Kim Hale, spokesperson with UC Davis, confirmed that Golick was a member of the 1998 undergraduate class.
"Clearly our hearts go out to Jennifer's family and all those involved," Hale said. "It's completely tragic."
Christine Loeber
Loeber, 48, was brought on as the executive director in 2016 to help reboot The Pathway Home program, which had a short hiatus due to problems with funding. Colleagues called her "passionate" about helping the veterans.
"It was Christine's goal to help them (veterans) go from military success to civilian success and I think that sometimes that's hard," Dorothy Salmon, chairwoman of The Pathway Home Board of Directors, said Saturday.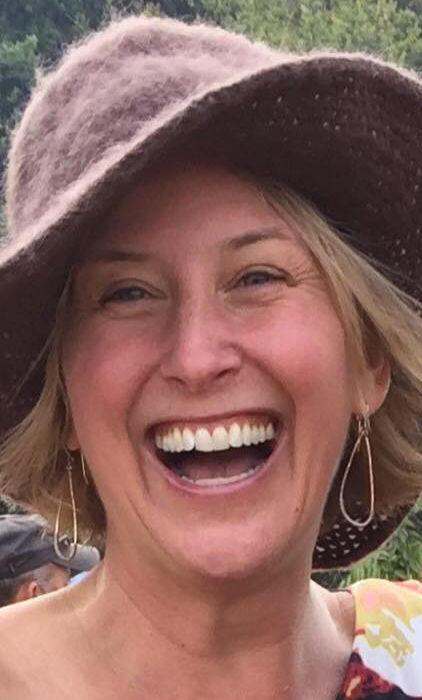 Salmon said that Loeber was like a daughter to her.
"I loved her madly," Salmon said. "She was smart, loving, funny, energetic and totally devoted to helping veterans."
"It was such a service of her heart," said Liz Alessio, who also works with Napa Valley's veteran population. "It's really sad."
She was "such a wonderful, bright caring person," Rose said. "You never see her without a broad smile on her face. Losing her is devastating to everyone who knew her."
Loeber graduated from the Boston College School of Social Work in 2008, earning her master's degree in clinical social work.
University spokesman Jack Dunn said that, while there, Loeber distinguished herself as a gifted student who was passionate about helping those suffering from mental illness.
"The prayers of the entire BC community are with the Loeber family in the wake of this senseless tragedy," Dunn said.
Loeber also taught yoga to veterans suffering from PTSD at YogaONE in Santa Rosa.
"They were amazing, amazing women with a heart for giving," Army veteran and former Pathway Home client Steven Roy said Saturday. "They dedicated their lives as civilians to help out guys like me."
"They gave their lives for their country as much as any guy who died on the battlefield," Roy said.
As someone who suffers from PTSD, Roy said that Wong's actions aren't representative of all veterans with PTSD.
"We are hardwired to protect people from people like this, he is not one of us," Roy said.
An Army spokesman said Wong served in the Army as an infantryman, with one tour in Afghanistan from 2011-2012. He received several awards, including the Army Commendation Medal for acts of heroism.
"The shooter was dealing with real demons in his life, which got the best of him," said Salmon, chairwoman of the Board. He had been treated at The Pathway Home for nearly a year, Salmon said.
Yountville Mayor John Dunbar, who also serves on the Pathway Home Board of Directors, called Wong "one of our heroes who clearly had demons."
Wong was discharged from The Pathway Home program about two weeks ago. People close to the program said that he may have been kicked-out after making a romantic advance at one of the female staff members killed Friday. Program officials have not confirmed this.
Cissy Shurr, who said she was one of Wong's guardians when he was a child, said that Friday was a "tough day."
Wong had always wanted to go into the Army — "he was a hero," she said.
"They put him on the front line," she said. "He saw horrible things," but he was trying really hard to get help. "He didn't come home to a lot of support system like some people do," she said. "It's heartbreaking."
"It's just not how I know him to be," she said of the respectable and soft-spoken man she knew.
Capt. Blower expects forensic examinations on all four individuals to be complete next week. The deputy who responded first to the scene was not injured.
Details about what exactly happened inside The Pathway Home have not yet been released. The California Highway Patrol, which has taken the lead on releasing information about the investigation, did not release any additional details on Saturday.
The Pathway Home, which has graduated more than 450 veterans coping with PTSD, is focusing on taking care of the seven veterans currently in the program and figuring out how to move forward in a way that honors victims, Salmon said Saturday.
Madison Hall, where The Pathway Home was located, is going to need some changes now, she said. Salmon said that the Board of Directors is looking for other housing options for the veterans in the program.
Although she was close to and loved all three women, Salmon said that the experience hasn't soured her on The Pathway Home's mission.
"We're doing the best we can to really honor the program, these three remarkable women and," Salmon said, "really make people understand how serious the problems are with our returning military veterans and how much need there is."