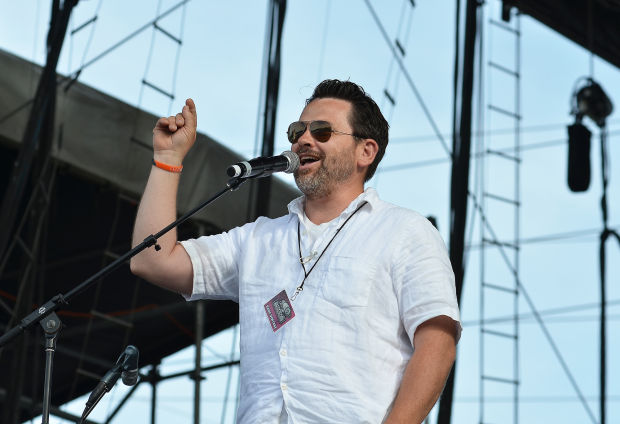 The number of BottleRock lawsuits continues to grow. Emil "Corky" Meyers, the father of festival co-founder Gabe Meyers, is suing his son, the festival and others involved in the music event for $169,089.
Known festival debt now tops $2.5 million, according to the vendors who have spoken publicly.
According to a complaint filed in Napa County Superior Court on Wednesday, Emil I. Meyers, Teryl D. Meyers and Emil Meyers Construction, Inc. are suing festival co-founders Gabe Meyers, Bob Vogt, BR Festivals LLC and Willpower Entertainment LLC for breach of contract. Additional defendants may be named, the complaint noted.
It appears that even as bands were playing on the last day of the festival, organizers were in need of an immediate cash infusion. A copy of a secured loan term sheet dated May 12 — the day BottleRock ended — shows that Emil and Teryl Meyers lent BR Festivals LLC $100,000. The loan, due Aug. 14, was to be used "solely to pay off current liabilities past due," said the contract.
An additional $69,088.91 is reportedly owed Emil Meyers Construction for three invoices. The firm provided dust abatement, fencing and labor for BottleRock at the Napa Expo, according to the June 24 invoice. The company then billed BottleRock for "last minute" additions such as removing and reinstalling fencing near the grandstand, the VIP area and along Silverado Trail, the invoice said. A "short term cash loan" of $5,000 is also included on the invoice.
It's unknown why the lawsuit was filed now, given that the $100,000 loan allegedly isn't due until Aug. 14. Emil Meyers could not be immediately reached on Thursday.
Ronda Connor, the attorney for Emil and Teryl Meyers and the construction company, declined to comment for this story. Gabe Meyers could not be reached for comment on Thursday. Reached by phone on Thursday morning, Bob Vogt declined to comment for this story.
The five-day music marathon, held May 8 to 12, became the largest event in Napa history, bringing tens of thousands of music lovers to the Napa Expo. BottleRock attendance was estimated to reach more than 120,000. Neighbors and downtown businesses grappled with the influx of visitors, some benefiting more than others.
However, BottleRock organizers have yet to pay 142 union workers $630,000 in wages as well as a number of other vendors who worked at the five-day music event. Two other lawsuits for breach of contract have been filed against the festival. Up to $1 million in promised donations to a group of nonprofits has not been distributed.
In recent weeks, Vogt said he is seeking investors for the festival. BottleRock organizers are also engaged in a financial dispute with CP Cooks, the group that organized the food and beverage services at the festival.