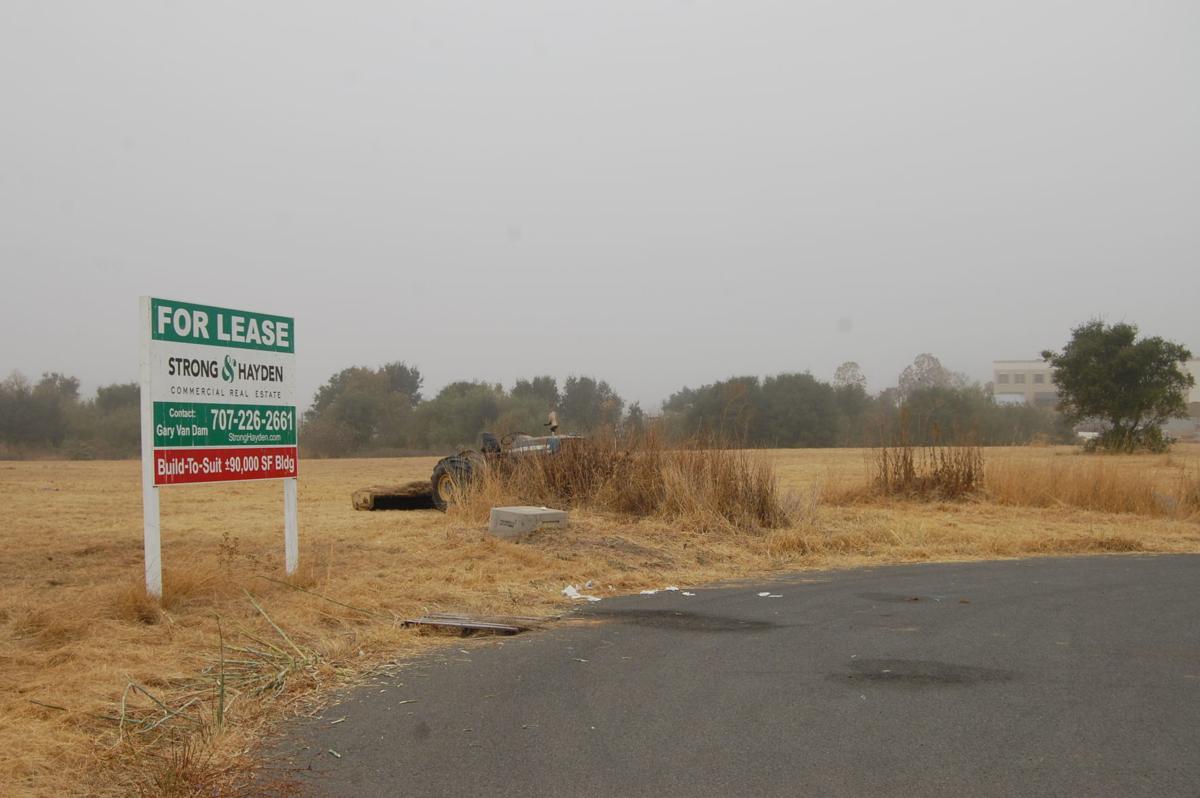 Napa County nixed a possible way to improve airport industrial area infrastructure – including congested Highway 29 – for fear of being socked with a bigger state-mandated house-building allocation.
The county will not team up with American Canyon to create a "priority production area." This new Association of Bay Area Governments (ABAG) designation could open the door to planning and infrastructure-improving grants for the south county warehouse world.
But ABAG has another role. California assigns regions a number of new homes that are to be accommodated. ABAG divides the Bay Area's housing obligation among Bay Area counties and cities.
Supervisors at their Dec. 17 meeting speculated that creating a South Napa Priority Production Area might trigger a bigger Napa County housing mandate. ABAG might decide an effort to improve a jobs hub will result in more workers and the need for more homes.
"Because this is a pilot program, it's very hard to say what it will be or will not be," Planning, Building and Environmental Services Director David Morrison said.
Napa County leaders say they want more housing. But county policy is to funnel most new housing into cities to protect farmland that is the backbone of world-famous wine country. The fear is a big housing mandate for the unincorporated area could endanger farmland.
Even Measure P, Napa County's agricultural protection law which requires a ballot measure for most farmland development, isn't a safeguard. Measure P contains a self-described "safety valve" allowing the Board of Supervisors to designate land for housing to satisfy state-imposed housing obligations.
To bolster Measure P, the city of Napa agreed to take 80 percent of the unincorporated county's housing allocations from 2022 to 2058. Supervisor Diane Dillon didn't want the county to do something that might endanger this deal.
One suggested solution was to still seek priority production area designation for the 4,000-acre airport industrial area, which is partly in the unincorporated county and partly in American Canyon. If the move resulted in a higher housing allocation, the county and American Canyon could withdraw the application.
Dillon expressed doubt that this would work.
"We'll get that (higher housing) number and there's no going back, there's no undoing what caused it," Dillon said. "We're stuck with it."
Supervisor Alfredo Pedroza liked the idea of a South Napa Priority Production Area to bring more grants to the airport industrial area. But he acknowledged the result could be a higher housing allocation.
"If that concern is too significant, we can always come back and apply at another time," Pedroza said. "There will be another version of this downstream."
California began the Housing Element and Regional Needs Allocation Program in 1969. Each community must plan for an assigned number of new homes at various affordability levels.
The county from 2014-2022 was assigned 1,482 new homes. Of these, 180 were assigned to the unincorporated county, 835 to the city of Napa, 392 to American Canyon, 31 to St. Helena, 27 to Calistoga and 17 to Yountville.
Now the state and ABAG are preparing for the 2023-2030 round of housing allocations. Dillon represents Napa County on the ABAG Housing Methodology Committee.
ABAG expects to receive the Bay Area's 2023-2030 housing allocation from the state in April 2020. It anticipates a higher number than the last round. The Los Angeles region received a 329 percent increase and the Sacramento region a 146 percent increase, a housing committee report said.
Barry Eberling's memorable stories from 2019
Here's some of my 2019 stories from the Napa County world of transportation, wine and communities - nothing too heavy, but hopefully with useful information.