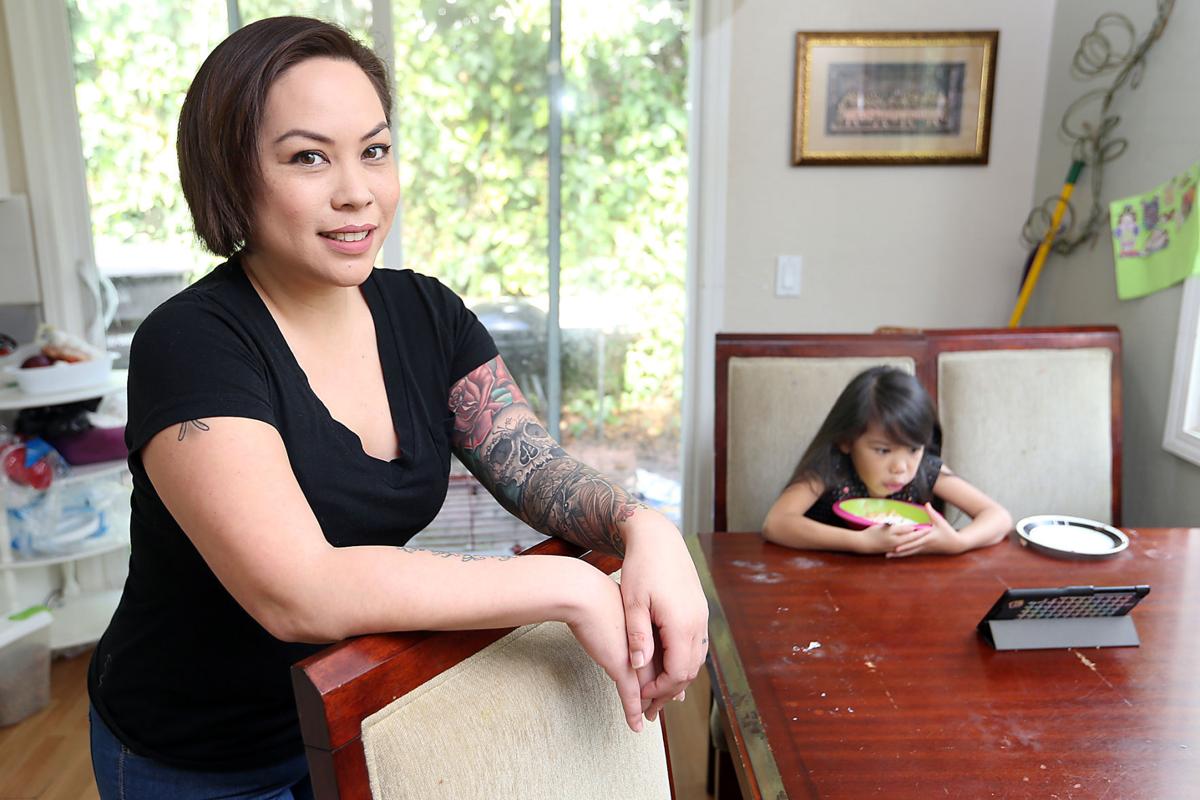 Last week, with her birthday approaching, Jazmine Corpus was planning a weekend of celebrations appropriate to her age.
Or rather, both of her ages.
The American Canyon tax preparer, wife and mother of four came into the world 36 years ago Monday – and yet her birthday is appearing on the calendar for just the ninth time. Well into adulthood by one measure and still a kid by another, Corpus genially looked forward to indulging both of her "ages" in the days before her birthday on Feb. 29, which occurs only once every four years.
"On Friday I'm having a big party in Suisun City and inviting almost everybody on my Facebook page – 21 and up, of course," she said. "And then on Sunday I'll be at Disney on Ice (at Oracle Arena in Oakland) – 'Frozen,' actually – because I'll be '9' and we want to do something a 9-year-old would do!"
While many "leapers" – people born on Feb. 29 in leap years – can share stories of schoolyard jibes, paperwork snafus and beaten-to-death jokes about eternal youth, the arrival of their birthdays can become appreciated even more for being long-awaited.
"We're already a family that likes to celebrate every occasion; in (non-leap) years I actually have cake on both days, Feb. 28 and March 1," Corpus said with a hearty laugh. "Then, when I have an actual birthday, we have a really big party."
The source of the quirky birthday – which the Honor Society of Leap Year Babies estimates about 5 million humans share – is the device that has kept the Western calendar aligned with the Earth's orbit around the sun for more than 2,000 years.
Every fourth year at the end of February, calendar makers extend the month from 28 to 29 days, to account for the fact that Earth takes nearly six hours more than 365 days to circle the sun. Since 1582, an extra correction has eliminated leap days from years that close a century, except for those evenly divisible by 400; February 2000 included a 29th day, but the same month in 2100 will not.
For Marian Moffett, who is about to turn 48 — or 12 according to taste — a sturdy sense of humor helps in embracing her leap-year birthday, especially while surrounded by children who she said often give her "rock-star status" at Browns Valley Elementary School, where she teaches kindergarten.
"Every year I talk about it somehow," said Moffett, who has taught in Napa public schools for 17 years. "Even kids I don't even have in my class will come up and talk to me about it; it starts with them saying, 'Is it true you're only 11?' That's what starts the big talk.
"And of course I always agree! Don't tell me I'm in my 40s; I have kids constantly reminding me of my aging. But the kids are very adorable!"
Even in middle age, Moffett fully expected some friend to send her a tongue-in-cheek, age-defying gag present as in leap years past.
"I've gotten a lot of young-girl gifts like dolls; when I was '8' (or 32) people gave me stuffed animals," she recalled. "I wonder if I'll get tweener gifts now that I'm '12.' Will I get Justin Bieber stuff? I don't know."
A younger Napa-raised leapling, Lena Music, already has heard a lifetime's worth of puns in her 20 years.
"I still get it from people; it's kind of a joke that I won't be able to drive until I'm 64, or I won't be able to drink until – well, never. But it was never meant in a mean way," said Music, who attends Northeastern University in Boston and will see her birth date on the calendar for the fifth time.
"It just takes too long to explain, and I'd rather discuss things that are more interesting," she added. "But sometimes I do use it as an icebreaker, as my fun fact about myself, like when I'm playing Two Truths and a Lie."
Like Music, Elan Fayard, while not running away from her unorthodox birth date, said she and her loved ones try to avoid making a fuss of the fact.
A true Feb. 29 birthday "was never really super different," said Fayard, proprietor of Azur Wines in Coombsville. "Mom always tried to make (the celebration) something good every year so we didn't feel like we were missing something. Honestly, what made it different wasn't necessarily being born on a leap day, but the fact of being an identical twin," she said of herself and her sister Desarae Ryan, who were born 36 years ago Monday.
Fayard's weekend plans included time with friends on the Oregon coast in her home state, but nothing that would give away the fact that this birthday would be, technically, only her ninth.
"I'll be enjoying life without too much responsibility," she said. "I own a wine label and we own a winery, so I'm not going crazy. I want a normal, calm and relaxing weekend."
As Nancy Glorio neared her 60th birthday – or her 15th – the St. Helena hair salon owner looked back at the full range of experiences only leapers know firsthand: schoolroom ribbing, doctors fighting the computer to enter her true birth date after she gave birth, the kids picture books she received on turning "6" (or rather, 24).
"My mom always felt bad for me because I didn't have an official birthday and she worried that I would get teased, which I did," she remembered. "But when I became older and more mature, I realized it was all in fun."
Though she readily claims Feb. 28 as her de facto birthday in other years, Glorio and her loved ones were not stinting on celebrations in a year when her birth date is actually on the calendar – a family party a week before, then a second party with friends Friday night before dinner with her children on the 29th.
"For me it's like I don't really age but every four years – I don't really count them," she quipped.
No official records exist on the number of people born on Feb. 29, but the Honor Society of Leap Year Babies – an online circle founded in the 1990s – has estimated that about 200,000 Americans, and 5 million people worldwide, must wait for their birthday every four years.
The society's work sometimes leans toward practical matters such as persuading companies to re-code websites to allow Feb. 29 as a valid birthday, according to co-founder Raenell Dawn. But its most constant purpose, she added, is to make leapers feel less alone and more special, by enabling them to share the unique experiences of their tribe.
"We can share stories; we can relate," she said Thursday by telephone from her home in Keizer, Oregon. "We're the only ones to know what it's like to get teased for being '2' when you're 8. A lot of kids got totally celebrated (in leap years), but some people said their birthdays were totally ignored in the off-years, which is pretty sad."
As the Honor Society has grown from about 100 members two decades ago to 11,000, Dawn said the confidence of its members has increased as well. Even new mothers who in years past might have allowed doctors to back- or front-date their babies' birth date now usually embrace Feb. 29 as the starting point in their children's lives, she said.
"It's not just our birthday but everyone's extra day," said Dawn. "So do something good with it."