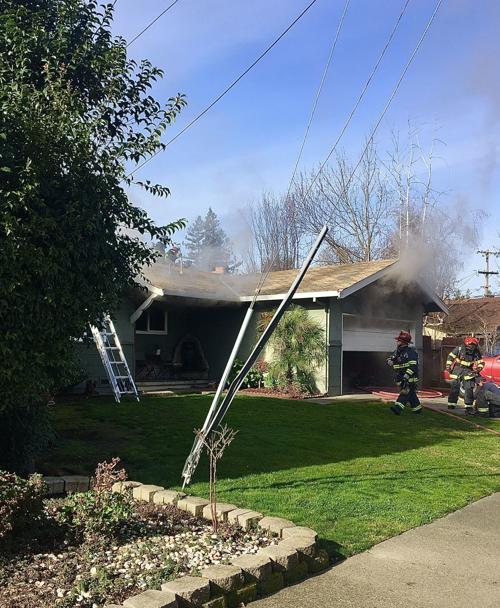 A fire that broke out Wednesday morning caused more than $100,000 in damage to a north Napa house, according to Napa Fire.
You have free articles remaining.
Firefighters were called at 10:21 a.m. to the 3600 block of Evergreen Court after reports of flames in a back bedroom, according to Battalion Chief Charlie Rhodes. Seven engines, including one truck from Napa County Fire, arrived on the scene seven minutes later.
The blaze was put out in about 20 minutes, Rhodes said. No one was in the home when the fire broke out, and no injuries were reported. The cause remained under investigation Wednesday night.